With the NFL season drawing near, predictions season is officially in full swing. Do you know what's more exciting than regular predictions, though? Making bold predictions. I believe strongly enough in these lukewarm to piping hot takes for this rookie class to put them on the internet and suffer the strong possibility of ridicule down the line.
1. Joe Burrow finishes as a top-10 graded QB
Even though Burrow's chain game might not finish top-10, his on-field game is already drawing rave reviews. In talking with T.J. Houshmandzadeh earlier in the spring — who was working out with Burrow and a number of different receivers and quarterbacks pre-draft — the former Bengals wideout said even the other players in attendance couldn't believe how accurate Burrow was. He operated an NFL-esque offense last season at LSU and now has one of the best receiving corps in the NFL to throw to.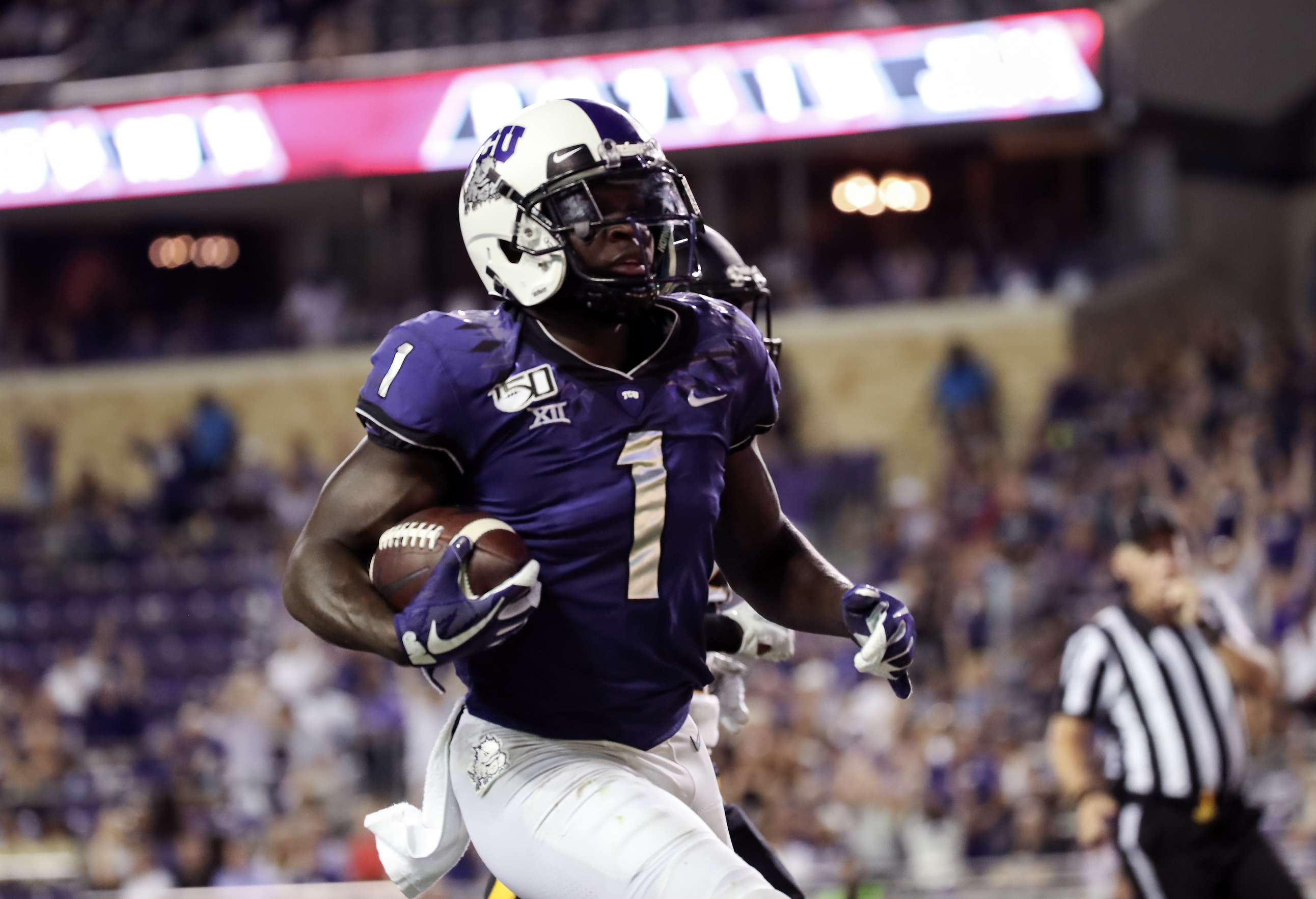 2. Jalen Reagor has 12-plus deep receptions and three-plus 50-yard touchdowns
Over the past two seasons at TCU, Reagor hauled in only 18 of his 51 deep targets. While that doesn't sound impressive, flip on the tape of those 33 incompletions to see why he was drafted so high. Reagor has explosive game-breaking ability that went wholly untapped with the quarterback situation at TCU. After lining up exclusively at right wide receiver last season, Reagor has been running all over the formation early in camp. More creative usage plus far better quarterback play with Carson Wentz means some big things ahead for the rookie.
3. Jonathan Taylor finishes top three in rushing yards
Do we really think a 227-pound running back who has sub-4.4 speed, averaged over 300 carries a season in college and was drafted 41st overall is going to split carries with a 209-pounder who ran a 4.5 and has averaged all of 4.4 yards per carry for his career behind a top-five offensive line? I know my answer. With what the Colts want to do schematically in their run game, there was no more perfect fit in the draft at the running back position than Taylor.
4. Three rookies go for 1,000-plus rushing yards for the first time since 2008
The bevy of talent at the top of this running back class was insane. There were five guys on PFF's draft board who would have given Josh Jacobs competition for RB1 if they were in the 2019 class. Clyde Edwards-Helaire, J.K. Dobbins and the aforementioned Jonathan Taylor are all in terrific situations to go for over 1,000 yards, and Cam Akers, D'Andre Swift and Antonio Gibson are all liable to take the reins in their respective offenses, as well.
5. No rookie TE gets over 400 yards for the first time since 2014
This may be the tamest of the bold predictions, but it's an indication of just how uninspiring this tight end class was. The first tight end on our board checked in at 79th overall, and only two slotted into our top 100 players. As it stands, only Devin Asiasi looks poised to start Week 1 among the tight ends taken this year. That's a rough group.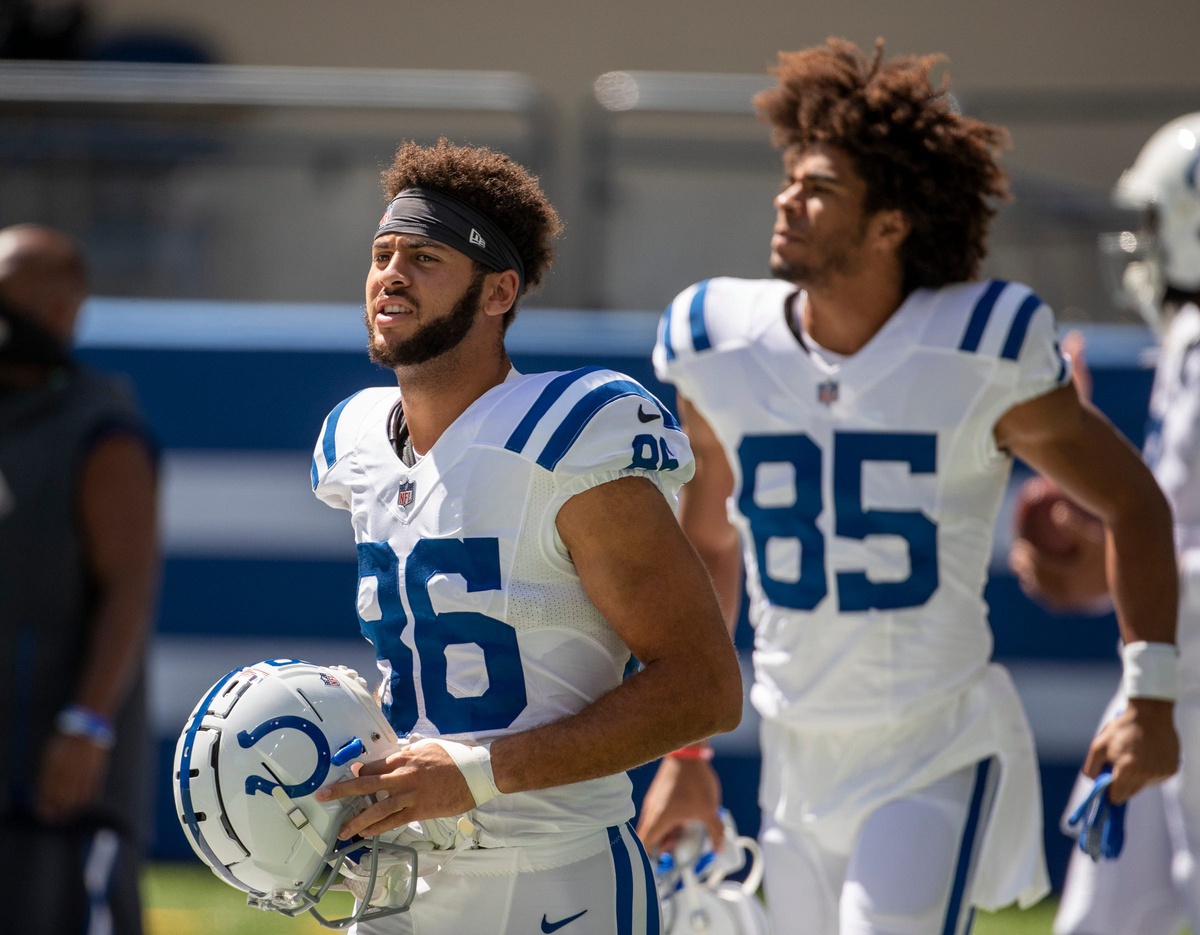 As much as T.Y. Hilton has been the No. 1 target for the Colts for the better part of the last decade, his route tree has not exactly been Philip Rivers' strong suit in his career. The list of Rivers' receivers Rivers who have gone for over 1,000 yards in his career is Keenan Allen, Mike Williams, Tyrell Williams, Vincent Jackson and Antonio Gates. And all more closely resembled Michael Pittman Jr.'s skillset than Hilton's. Allen is the smallest of that group at 6-foot-2, 211 pounds. With no one in Pittman's path to secure early playing time for the Colts, the table is set for a big rookie year from the 34th overall pick.
7. The 2020 rookie class has fewer 800-plus yard receivers than 2019
Yes, the 2020 rookie crop of receivers is fantastic. Talent-wise, almost everyone would agree that it's a better group than 2019's. Even still, the production that we saw from the 2019 rookie class was historically special. We saw four guys go for over 800 yards last season (A.J. Brown, Terry McLaurin, D.K. Metcalf and Deebo Samuel). No other class since 2014 has had more than two such wideouts. And it was only the 2014 class that saw more than three guys go for 800-plus yards in the PFF era (5). Wide receiver is simply a difficult position to hit the ground running at in the NFL.
8. Jaylon Johnson will be the highest-graded rookie corner
With Artie Burns out for the season after tearing his ACL, Johnson appears to be the clear-cut starter at corner across from Kyle Fuller. Not only do I think Johnson's combination of instincts and physical play style should translate immediately to the NFL, but I also think it's a very favorable scheme and situation for his strengths. The Bears should have one of the best pass-rush units in the NFL after swapping out Robert Quinn (78.3 pass-rushing grade in 2019) for the underperforming Leonard Floyd (61.4 pass-rushing grade in 2019). That will make life a lot easier on Johnson in the Bears' zone-heavy defense.
9. Cameron Dantzler will be the second-highest graded rookie corner
Dantzler's tape was far better than his 89th overall selection might suggest. His weight and 40-yard dash time obviously dropped him, but rave reviews from camp about the third-rounder abound. No corner in college football last year fared better against Ja'Marr Chase last season than Dantzler (2-of-4 targets for 13 yards with a PBU against LSU), so his NFL-readiness shouldn't be too much of a surprise. The only question here is whether he'll see the field enough with Mike Hughes, Holton Hill and Jeff Gladney all vying for playing time this fall.
10. Outside of the quarterbacks, the Lions' draft class will have the highest WAR in 2019
This is another one that's not too bold, as the Lions had a top-three pick and a ton of draft capital. Still, they turned it into a few impact players. They grabbed the fourth, 28th, 40th and 74th overall players on the PFF Big Board with their first four picks, and all look slated to start early on. If the Lions really are going to turn it around and take the NFC North in 2020, it's going to come on the back of a strong rookie class.