Dynasty players often view the regular season as a time for their hard work in the offseason to finally pay off. The 16 weeks of meaningful football from September to December are simply the proving grounds for their trades of aging veterans, draft pick swaps and sneaky additions of training camp standouts. There are still plenty of edges to exploit in the regular season, though.
Here are the biggest dynasty risers and fallers ahead of Week 16 and whether you should buy or sell the changing values.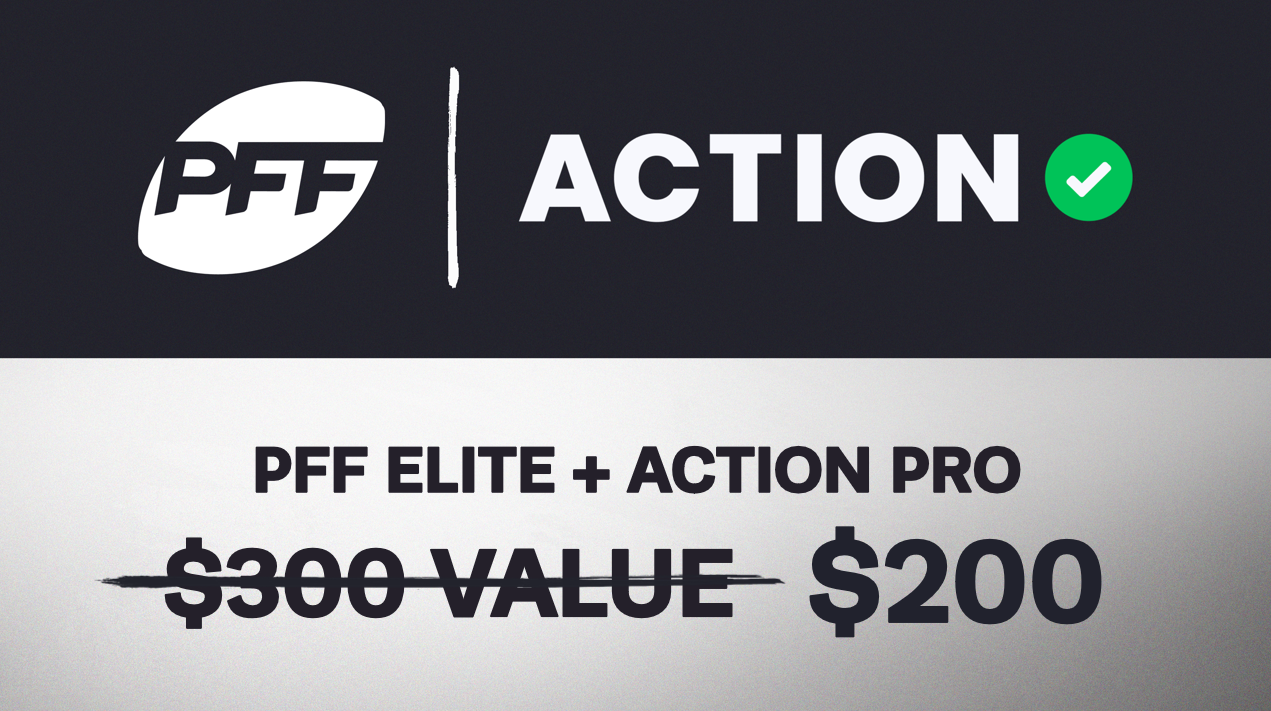 Even after coming off a nine-target game, Harmdan still registers as a faller. He corralled only three of his nine targets for just 22 yards, but that's not why he sits in this spot. The greater trend of him losing snaps to Demarcus Robinson is decreasing his value, and nine targets in one week are not enough to stop the fall.
Since Sammy Watkins' return, Hardman has run a route on 37.4% of Patrick Mahomes' dropbacks while Robinson is at a 65% rate. After two seasons, Hardman has been wholly incapable of surpassing a receiver who has never topped 500 receiving yards in a season.
This shouldn't come as much of a surprise, but it's a lot easier for a running back to score fantasy points when they play on an offense that can move the ball at will. A running back has the potential to contribute to their offense's capabilities, but much of what they do is predetermined by the situation they are placed in.
As bad as we think Ezekiel Elliott has been this year, he's having a career-low season by every measure in the same year that Dak Prescott went down with 11 weeks left on the schedule. Removing the first five games, this is the worst year for the Cowboys by yards per play since they drafted Elliott. Three of the top four fantasy backs are split between the four best offenses in the league. 
| | | | |
| --- | --- | --- | --- |
| Player | Fantasy Rank | Team Yards per Play | Yards per Play Rank |
| Alvin Kamara | RB1 | 5.6 | 17 |
| Dalvin Cook | RB2 | 6.1 | 4 |
| Derrick Henry | RB3 | 6.2 | 3 |
| Aaron Jones | RB4 | 6.2 | 2 |
A back's offense shouldn't be used as a tiebreaker for making dynasty decisions. It should be one of the primary inputs. We're working with small samples here, but the turnaround from Carson Wentz to Jalen Hurts appears to be drastic. Two of the Eagles' five highest scores as a team have come in the previous two weeks. Their best and third-best week by yardage total have come in Hurts' two starts. And Sanders has 36 touches in the past two weeks. 
Brown is an incredibly gifted player, but ignoring his volume this year would be bad process. He has no games with 10 targets this year and one such game in his entire career. Marquez Callaway, Isaiah Ford and Jeff Smith all have a game with double-digit targets. When playing with Corey Davis, Brown hasn't been able to separate himself from the former first-round selection. 
| | | |
| --- | --- | --- |
| Player | Target Share | Air-Yard Share |
| Corey Davis | 23% | 36% |
| A.J. Brown | 24% | 33% |
The ability to draw targets at the highest level of football is undoubtedly a measure of a player's talent. Brown is seeing a solid workload and has been incredibly efficient throughout his two seasons in the NFL. This is simply saying that declarations for him being dynasty WR1 may be getting ahead of themselves given his split with Davis, who was written off as a wasted first-round selection two years ago.
Davis is a free agent at the end of the season and could walk. Maybe in five years, we're looking back at this as the last season Brown where was held below a 30% target share. However, he could be a player who is always thriving on efficiency but never ascends to the next tier of production.
This is just a small note, but Edmonds played more snaps in Week 15 than Kenyan Drake and out-carried him 11 to 10 while adding five targets. The Cardinals held a lead from five minutes into the game until there was less than a minute left in the third quarter. They were never playing from behind. Maybe this is just a blip on the radar, but it could point to how the team views Drake in the long-term.
The Cardinals signed Drake on a transition tag last offseason, making him a free agent at the end of the year. This year, Drake's 64.5 rushing grade ranks 56th among running backs and his 2.54 yards after contact per attempt slots him at 48th (min. 50 attempts). Edmonds is a screaming buy in leagues that allow trading immediately after the regular season concludes. 
Kupp has seemingly stepped into the No. 2 role for Los Angeles In recent weeks while Robert Woods handles the primary receiver job. In the past four weeks, Woods owns a better target share and snap share. Woods has also run a handful more routes in the span.
The worst part of this shift has been Kupp's lack of deep routes. He went from an already low 6.8-yard average depth of target in the first 11 weeks to a 4.8-yard average depth in his previous four contests. 
Kupp is only a slight faller because he's never been an every-down player, but his recent usage trend is concerning. However, this could easily revert in the final weeks of the season, making him more of a hold than a sell.