In its most boiled-down form, DFS involves identifying the highest-scoring players at each position in a given week. With close to 20 playable options at the quarterback and tight end positions, along with even more at the running back and wide receiver positions, it is a feat in itself to identify one position correctly.
To finish at the top of a DFS contest, you must hit on basically all skill positions and circumvent the randomness associated with selecting defenses. Doing all of this while also fitting under the confines of a salary cap makes DFS one of the most difficult setups to beat consistently, especially in large-field tournaments.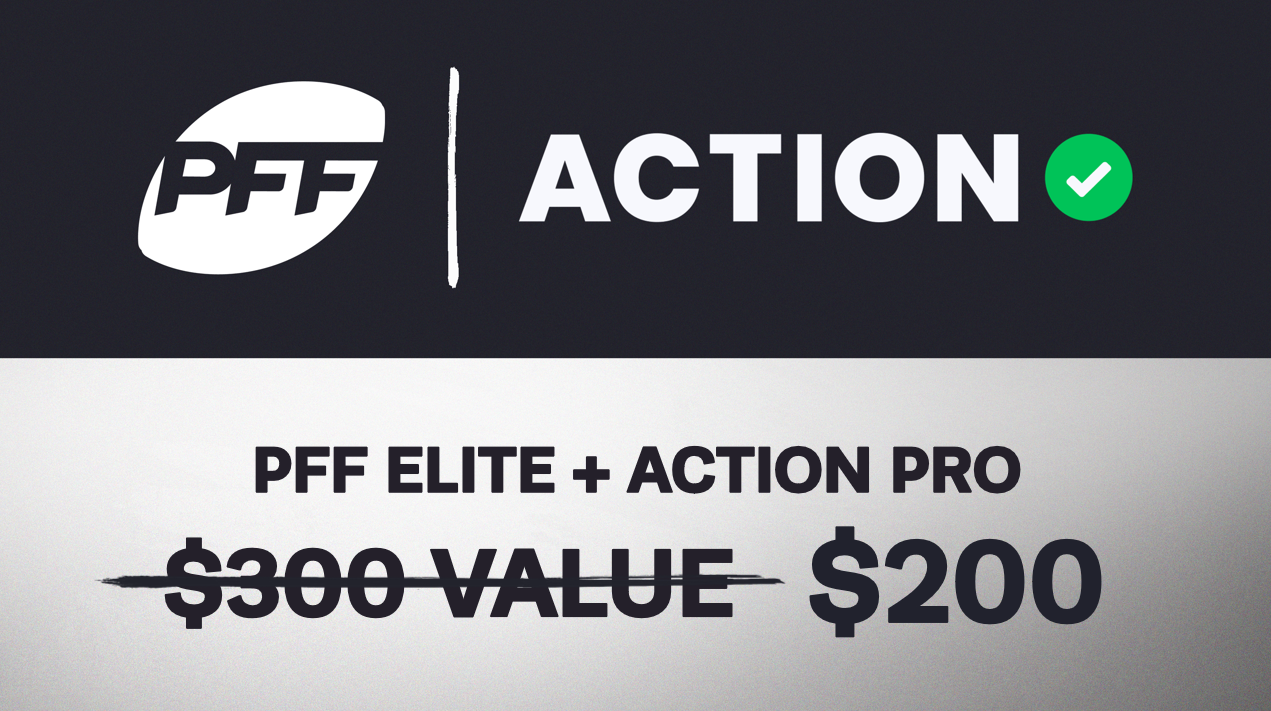 Being first and foremost a data company, PFF has the ability to build and train models not only on public data but also PFF specific data, such as receiving grades and pass routes run, among a litany of other variables. Utilizing specific variables, we can build a model tuned to predict performances where a pass-catcher goes over certain site-specific scoring thresholds. These thresholds are defined at 25 DraftKings, 20 FanDuel or 20 Yahoo receiving fantasy points.
This model provides the percentage chance that each receiver will meet or exceed our fantasy-point threshold for the site given the historical opportunity they have been given. The model won't be right on every player, but it is useful in identifying the performances that we want to unearth in our DFS lineups. 
The blowup model identified Allen Robinson II, T.Y. Hilton and Davante Adams, who finished in the top 10 for wide receiver fantasy points on the main slate. Both Robinson and Hilton were clear differentiators at under 10% ownership and were perfect one-off wide receiver options to use alongside a different game stack. Injuries played a role in a few of our other wide receiver selections, but the majority of our recommendations finished in the top 30 of fantasy scoring at the position. 
Travis Kelce and Mike Gesicki were the clear front-runners at the tight end position and were two of the four plays that our model recommended. Kelce doesn't deserve a victory lap, but at 12.5% ownership, he is a reminder to sometimes stick to the best plays. 
Since this model is based on recent performances by players, there can be blind spots when players are returning from injury. A prime example is Irv Smith Jr., who emerged after a brief absence into a perfect injury situation with no Kyle Rudolph. These are situations where it pays to be aware of all injury news before locking in your best DFS lineups. 
Totals continue to trend down, as the mean this week is the fourth-lowest of 2020. Outside of the weather concerns in Week 8, this is the lowest total since the first two weeks of the season. The range is once again quite tight for Week 15, as few games offer the top-end range we have seen in previous weeks. The highest total on the main slate sits at 51.5, which is lower than we have seen over the past few weeks.
There are few concerns from a game total perspective, with all but two games offering some semblance of fantasy production. Let's take a look at the best bets to blow up on the main slate for DFS Week 15.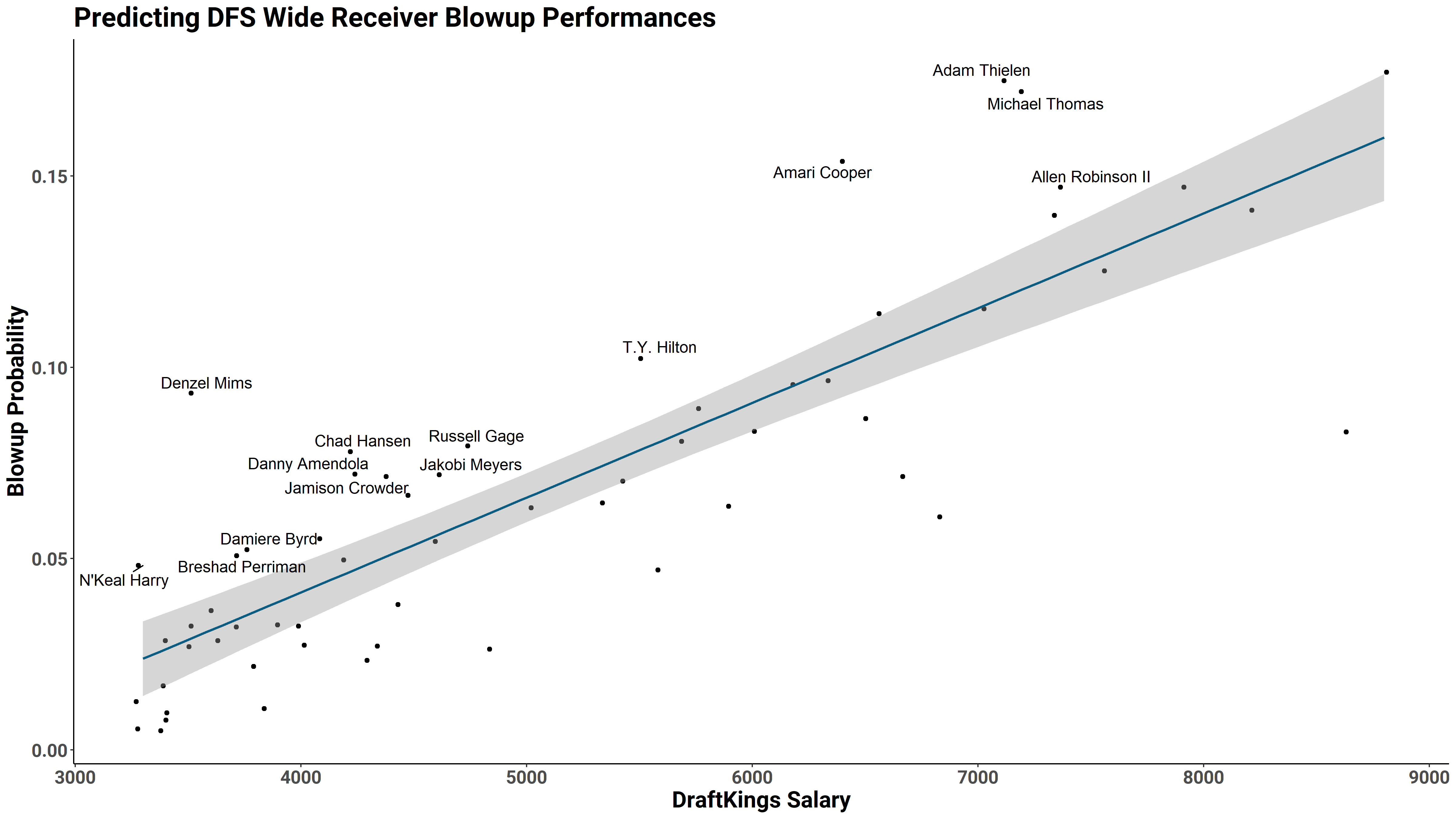 Robinson continues to produce top-end fantasy performances but remains off the radar for most DFS players. He saw almost 40% of the Bears' team targets last week and 76% of the air yards. Robinson has 32 targets in the three games that Mitchell Trubisky has started but had a catchable ball on only 75% of those attempts — which is concerning since his average depth of target was only 8.5 yards. Things aren't suddenly clicking for Trubisky, which is why the downside risk with Robinson is always present. 
Subscribe to PFF Edge to continue reading
Already have a subscription? Sign In