Estimated reading time: 14 minutes
---
This piece is a fantasy manager's one-stop shop for managing their fantasy roster early in the week. For more players to add, check out the weekly waiver wire, and for more on this past week's games in general, check out the fantasy football recap.

---
5 PLAYERS TO ADD
Herbert continues to be the Bears' most productive running back on the ground, which is earning him more carries.
Herbert isn't playing nearly as much as

David Montgomery

, but he typically touches the ball whenever he's on the field.

The Bears continued their tradition of using only Montgomery over their first two drives, but

Herbert ran the ball 16 times compared to Montgomery's nine after that point.

Herbert has 564 rushing yards to Montgomery's 361 this season despite Montgomery's one additional carry.

Herbert has reached the point where he could be considered for starting lineups in games Chicago can keep close.

The

Bears' schedule has been more difficult than average

over the first half of the season but will get easier over the second half, which should lead to more rushing opportunities.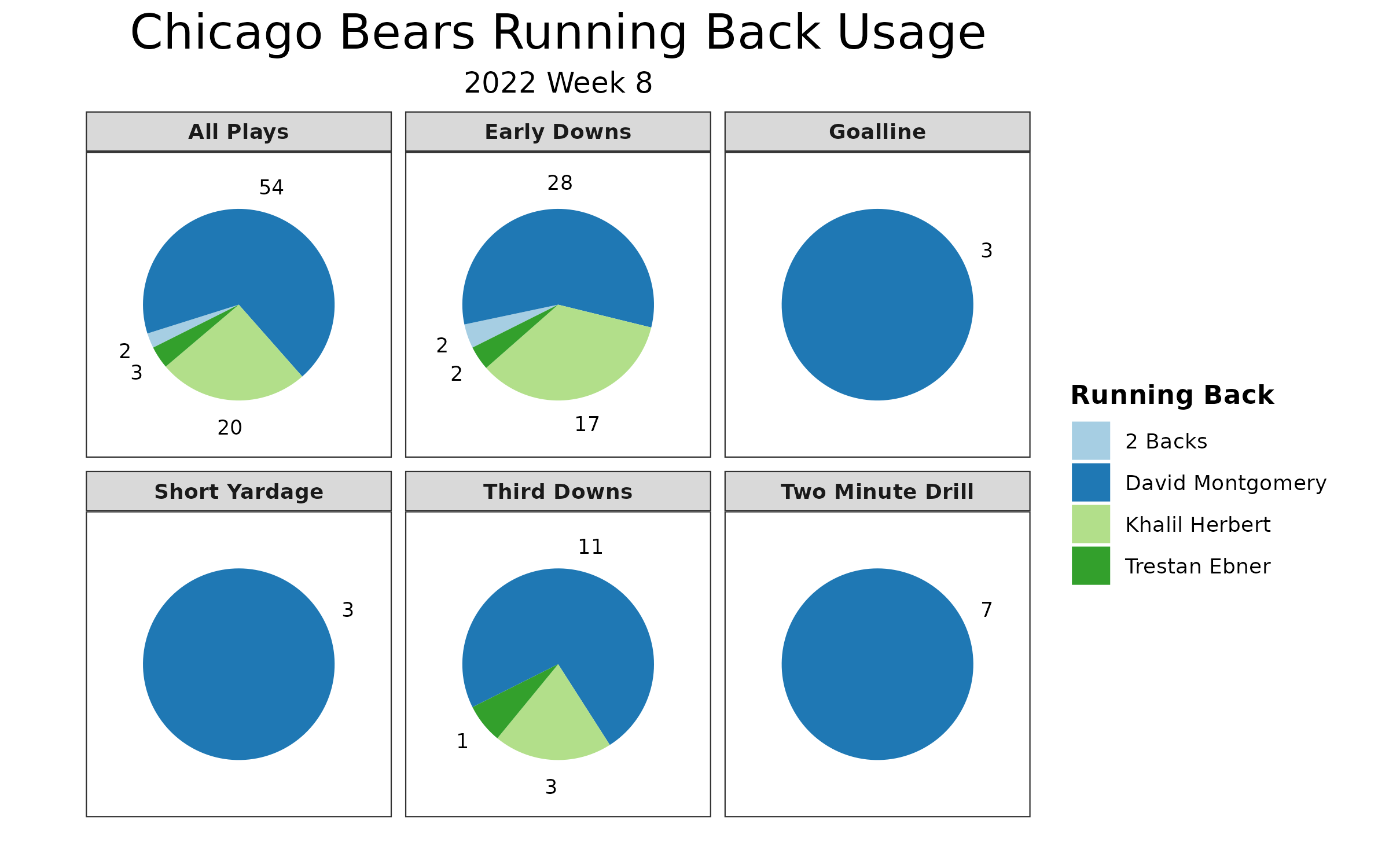 Williams has returned to practice and could play a significant role on offense as soon as this week.
The fifth-round rookie suffered a high-ankle sprain on Week 1's opening kickoff.

There were reports that Williams would play on offense before the injury, which meant that he was likely already ahead of Akers on the depth chart.

The Rams' depth chart was a mess in Week 8, as Darrell Henderson, Ronnie Rivers and Malcolm Brown playing significantly but failing to provie fantasy value.

This opens the door for Williams to step in and potentially develop into a clear starter.

He's the group's biggest unknown because he's barely played this season, but he also has the largest upside.