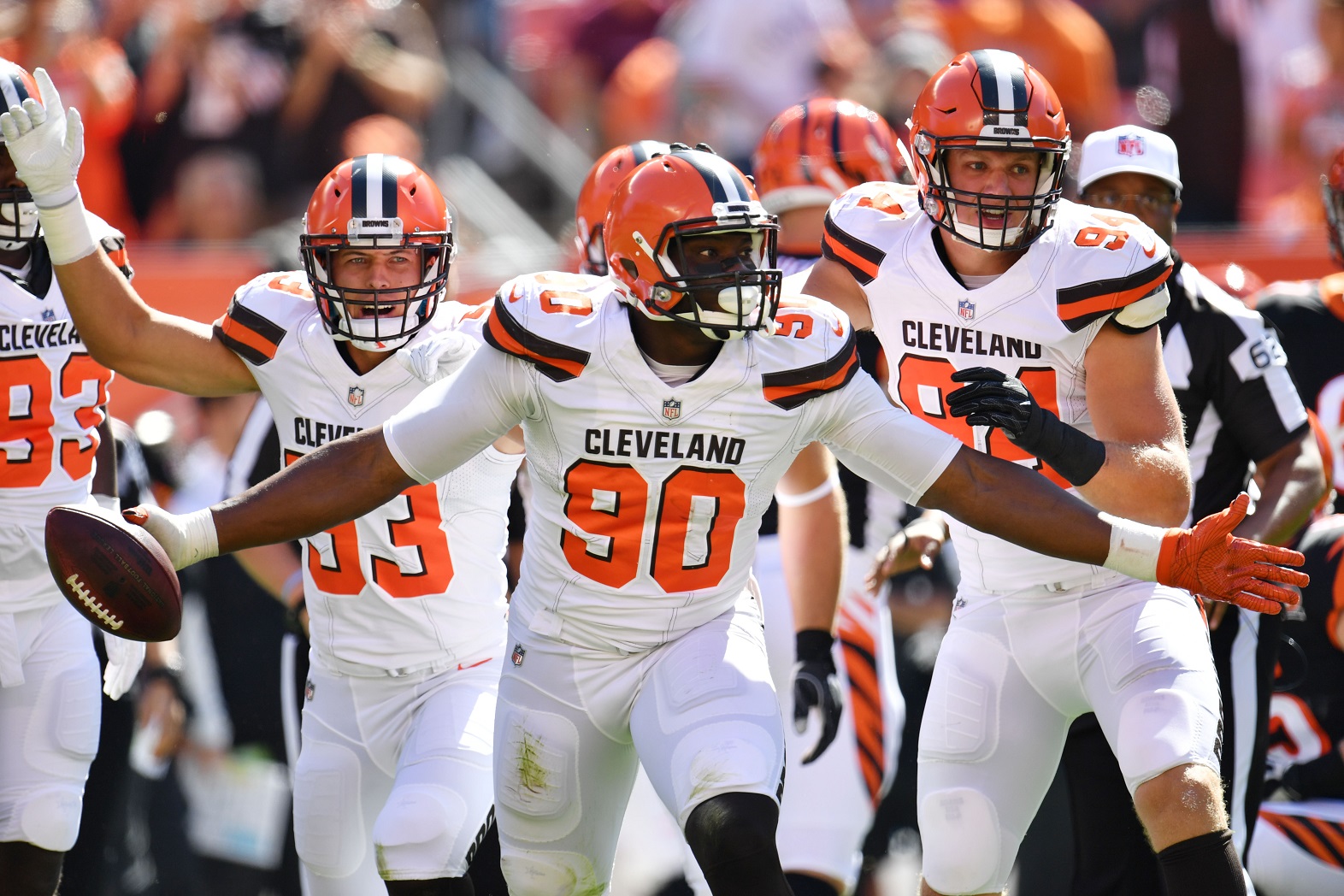 CLEVELAND, OH - OCTOBER 01: Emmanuel Ogbah #90 of the Cleveland Browns reacts to recovering a fumble in the first half against the Cincinnati Bengals at FirstEnergy Stadium on October 1, 2017 in Cleveland, Ohio. (Photo by Jason Miller /Getty Images)
We've just hit the quarter mark in the NFL regular season, but it's likely to be a third of the way through your fantasy season, so by now you should have a good idea where your team stands against your rivals this season. Hopefully you're in a strong position and looking to put the nail in the coffin of some of your under-performing competitors with some aggressive IDP waiver-wire pickups, but even if you're the one looking to make some gains or plug some injury holes, this week's look at the top players to grab has something for everyone.
Defensive linemen
Emmanuel Ogbah, Cleveland Browns
The Browns have to be disappointed that a high ankle strain to Myles Garrett has prevented him getting on the field through the first four weeks of the season, but they will be buoyed by the fact that fellow defensive end Ogbah has racked up 12 total tackles, two sacks, two forced fumbles, and a fumble recovery over last two weeks. With Garrett back in practice last week, he is fully expected to be on the field in Week 5, and that will free up some better matchups for Ogbah, so his run of decent scoring performances should continue as teams avert their attention to the No. 1 overall pick in the 2017 draft, Garrett. Ogbah profiles as a DL3 with DL2 potential.
You must have PFF Edge to continue reading...