Welcome to the Week 11 edition of the 2019 fantasy football trade value chart. Only two weeks remain after Week 11 for many fantasy football regular seasons, so we're pretty much at the final frontier before the playoffs.
Many fantasy football owners were hurt by Week 10's bye-pocalypse, with six different teams on bye. This may have caused owners to scramble and make hasty waiver wire decisions or risky trades in order to put up a competitive roster in the hopes of winning. This could present magnificent opportunities for opportune trades in preparation of the late-season playoff push. With players like David Johnson, Cooper Kupp, and the absent A.J. Green disappointing in Week 10, now may be the time to potentially take some league-winning risks. Disclaimer: Johnson and Green retain massive amounts of risk so be cautious and don't overpay!
Week 10 saw many strong performances from unexpected sources. Christian Kirk exploded for 138 yards and three touchdowns on six catches, while Daniel Jones went for 328 total yards and four passing touchdowns. Darius Slayton went for 121 yards and two touchdowns on 14 targets in Sterling Shepard's continued absence, and Mark Andrews had his first massive game since Week 2, scoring two touchdowns on six catches.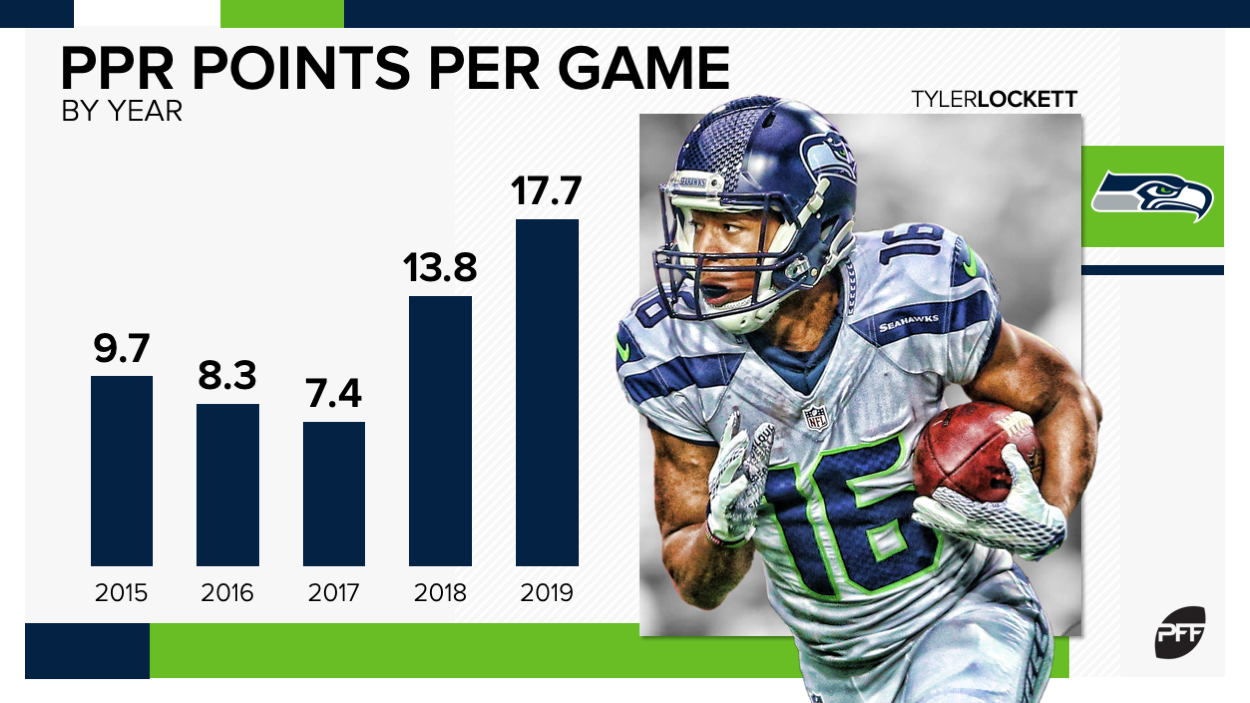 Alternatively, the aforementioned David Johnson looked sluggish – and potentially still hurt – on his six-touch, 10-yard day. Perhaps Kenyan Drake turns out to be a quality buy-low target. Tyler Lockett went down and was transported to the hospital, but his injury is allegedly not terrible so he may be able to return after the Seahawks' Week 11 bye. Pounce on him if you can withstand the risk because he has been amazing this year with an MVP frontrunner throwing him the ball. Saquon Barkley had a notoriously bad game as well, producing just 31 total yards (including his disastrous lone rushing yard on 13 attempts) with many suggesting he may not be fully healthy. With a bye this week as well, acquiring Barkley at a discount could be crucial.
Check out the full chart below. Remember, these values simply provide you with a foundation for prospective trades in preparation of week 11 and throughout the rest of the season. Tailoring these values to your league's distinct settings or your opponents' tendencies can drastically impact your transactions.
The trade value chart uses our rest-of-season projections to assign values to every relevant player. The players are displayed in order of their trade values.
Subscribe to PFF Edge to continue reading

Already have a subscription? Sign In