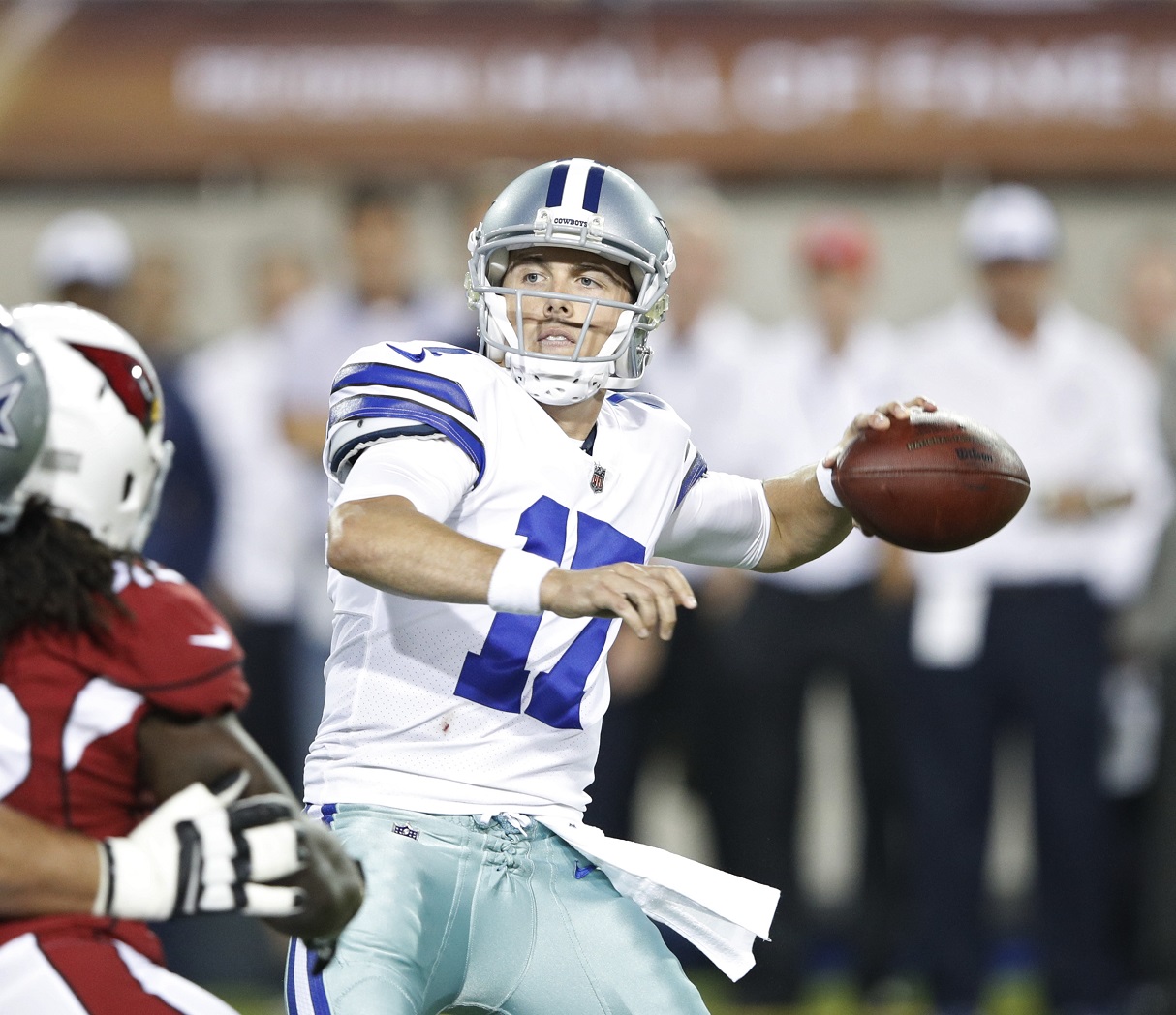 CANTON, OH - AUGUST 03: Kellen Moore #17 of the Dallas Cowboys looks to pass in the second quarter of the NFL Hall of Fame preseason game against the Arizona Cardinals at Tom Benson Hall of Fame Stadium on August 3, 2017 in Canton, Ohio. (Photo by Joe Robbins/Getty Images)
Week 1 of the NFL preseason continues to roll on. We have five games to look forward to this weekend, including three on Saturday and two on Sunday.
As noted before, Week 1 of the preseason is always tricky, since we have no real data to go on yet. But we can piece together what we do know to try to find some strong plays for this weekend. Here are some thoughts to get you started.
Note: As of this writing, only Saturday slates have been posted on FanDuel and DraftKings. It's not clear yet whether the two games on Sunday will get their own slate, but they likely will. But we'll focus mostly on the Saturday players.
Quarterbacks
Kellen Moore was strong in the Hall of Fame game last week, going 12-of-17 for 182 yards and a touchdown. He will likely see a fair amount of playing time again this weekend and is a viable start.
The Oakland Raiders have three quarterbacks to choose from: Derek Carr, Connor Cook, and EJ Manuel. Carr probably won't see much, if any, playing time, leaving most of the work for Cook and Manuel. As both seem like safe bets for playing time, I'd be okay with either.
You must have PFF Edge to continue reading...