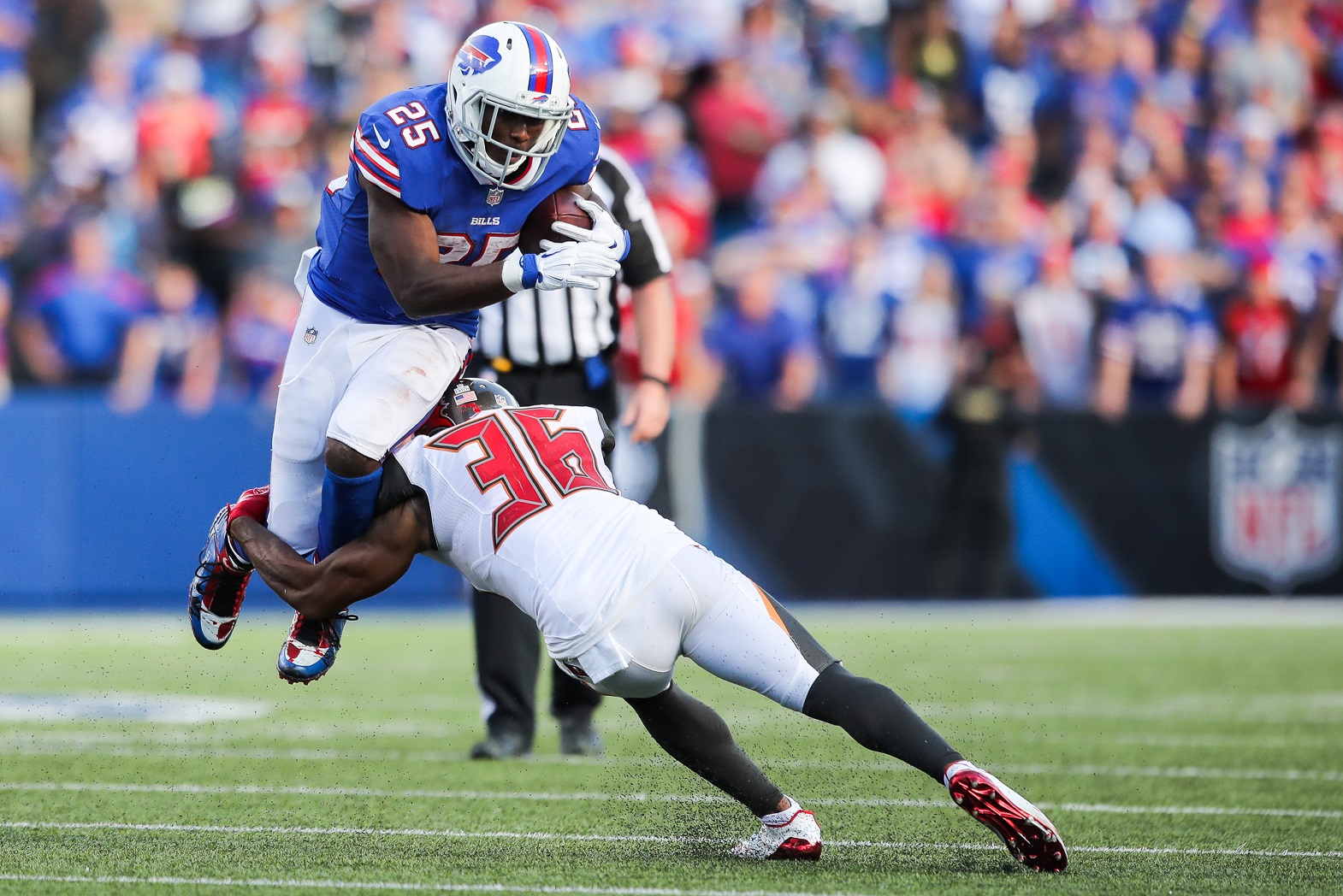 ORCHARD PARK, NY - OCTOBER 22: LeSean McCoy #25 of the Buffalo Bills is tackled by Robert McClain #36 of the Tampa Bay Buccaneers during the fourth quarter of an NFL game on October 22, 2017 at New Era Field in Orchard Park, New York. (Photo by Brett Carlsen/Getty Images)
Based on my research, there are six prominent factors that determine how difficult a rushing attempt will be: distance from the end zone, down and distance, score differential, number of defenders in the box, ball-carrier's position, and yards before contact. With those established as play parameters, I created an expected rushing model with a machine-learning algorithm that is analogous to the one I created for expected receiving. Then, as I did for receivers, I ran a Sagarin-style credit and penalty distributor that gives rushers more credit or less penalty for their production when they face good run defenses and less credit or more penalty when they face bad run defenses. In the end, I could calculate the total Yards Added or Lost by each rusher each season since 2009, and the results looked reasonable to my eye test.
You must have PFF Edge to continue reading...