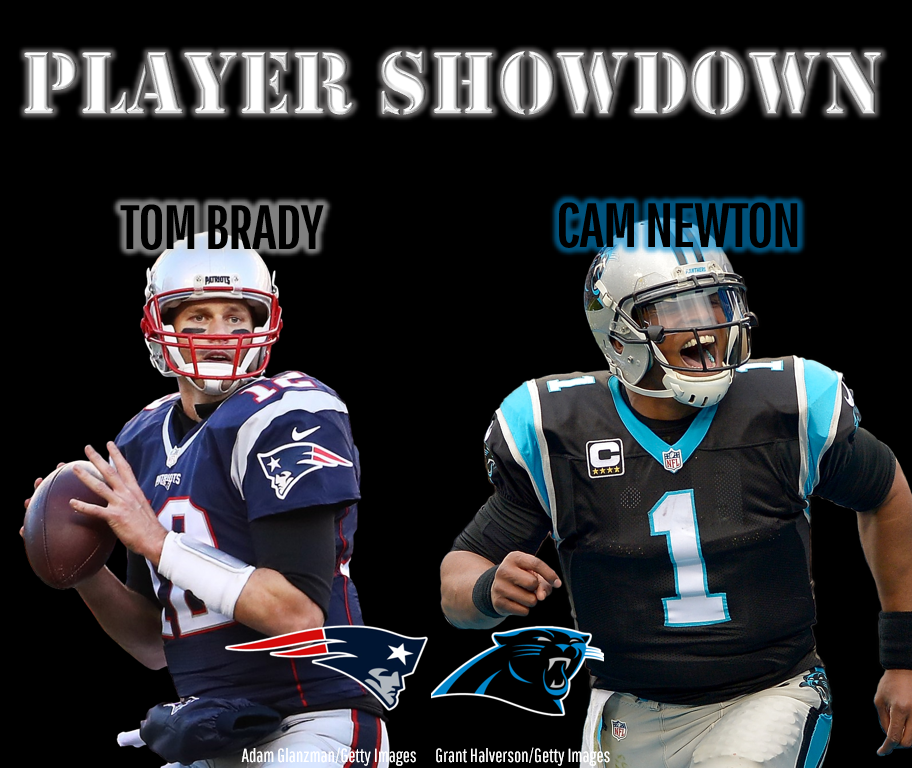 (All offseason, Michael Moore will be looking at some specific draft conundrums facing drafters in an effort to determine which player should be the preference. Track the whole series here.)
Much like last week's Player Showdown of the Stars, this week's participants need little to no introduction. Tom Brady and Cam Newton have been top fantasy quarterbacks for nearly a quarter century combined (Brady's played 17 seasons to Newton's seven). Each has won MVPs (both real and fantasy), both show no signs of slowing down, and both were top-five fantasy options (again) last year. They are both part of the second tier (Aaron Rodgers has the top tier to himself, in my opinion) of fantasy quarterbacks, which means there will likely be a round or two where you'll be pondering which one to draft
The players
We'll start with the more experienced Brady, who seems to have two different eras to his career. The first, occurring before his torn ACL in in 2008, included seasons where he threw for more than 4,000 yards just twice in six seasons as a starter and more than 30 touchdowns just once. Now that lone season was, statistically, the best season ever by a quarterback, when Brady threw for 50 touchdowns, but you get the idea. After the torn ACL in 2008, Brady and the Patriots offense have been a different animal. In the nine seasons since the injury, he's thrown for more than 4,000 yards in seven of them and for more than 30 touchdowns in six of them. Not coincidentally, tight end Rob Gronkowski was drafted by New England in 2010 and has established himself as arguably the best tight end of all time.
On the other side, Newton has been one of the most productive fantasy quarterbacks, not because of his arm but because of his legs. Sure, he's averaged over 3,500 passing yards and 20-plus touchdowns-per season over the course of his career but he's also added at least 500 rushing yards in every season but one. To put that in perspective, 500 rushing yards equals another 50 fantasy points in most leagues or the equivalent of another 12 passing touchdowns.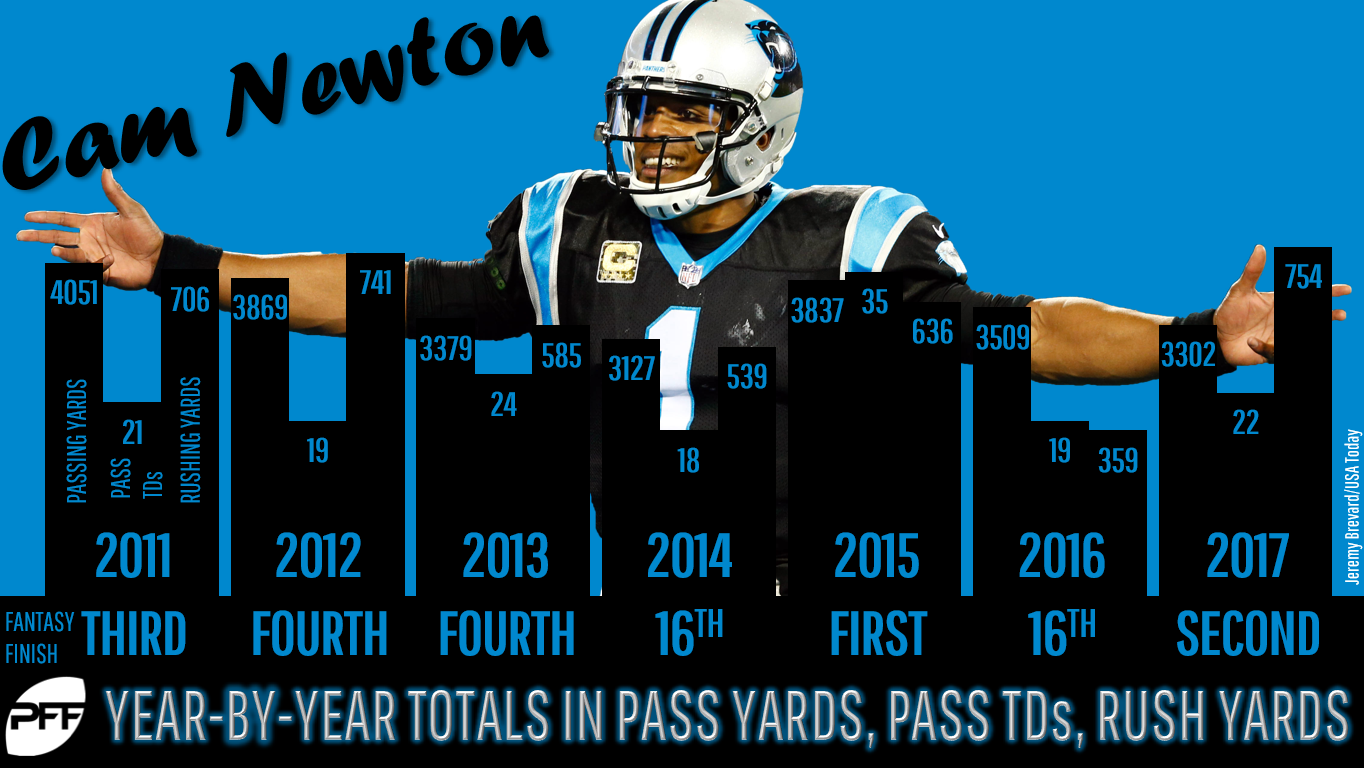 You must have PFF Edge to continue reading...