All summer long, we're looking at some top player showdowns — players who could present similar values on draft day — to try to decide which option makes a better pick for your fantasy teams. For this week's, we'll take a look at a new receiver in Washington, Terrelle Pryor, and the guy that replaced him in Cleveland, Kenny Britt. Both players had breakout years in 2016, albeit with very different paths to get there. For Britt, it was his first 1,000-yard season since entering the league in 2009 despite being a first-round pick of the Titans that year. For Pryor, it was his first full season as a receiver, period, and all he did was post 1,007 yards on 77 receptions. Both finished as top-25 fantasy receivers last year. Will either or both of them repeat that success?
The players
Britt certainly had the pedigree to be fantasy relevant entering the league. He was the 30th overall pick in 2009, and at 6-foot-3 and 218 pounds, he was expected to be a big part of the Titans offense. Yet he failed to top 48 receptions or 775 yards in any of his five seasons there before leaving as a draft bust. He moved on the Rams where he again failed to make an impact until his long-awaited breakout in 2016, catching 68 balls for 1,002 yards. He parlayed that into a four-year contract with the Browns, where he'll be replacing our next contestant, Terrelle Pryor.
Pryor took the long way around to being a top fantasy receiver, playing sparingly as a quarterback in his first two seasons in Oakland before being cut loose. After trying to catch on with another team at quarterback, and failing, Pryor didn't even play in 2014 before signing with the Browns as a receiver. In his first significant action in 2016, Pryor became the Browns' top target, totaling 1,007 yards on 77 receptions. He sought a big extension from the Browns but had to settle for a one-year deal with Washington after the Browns moved on to sign Britt.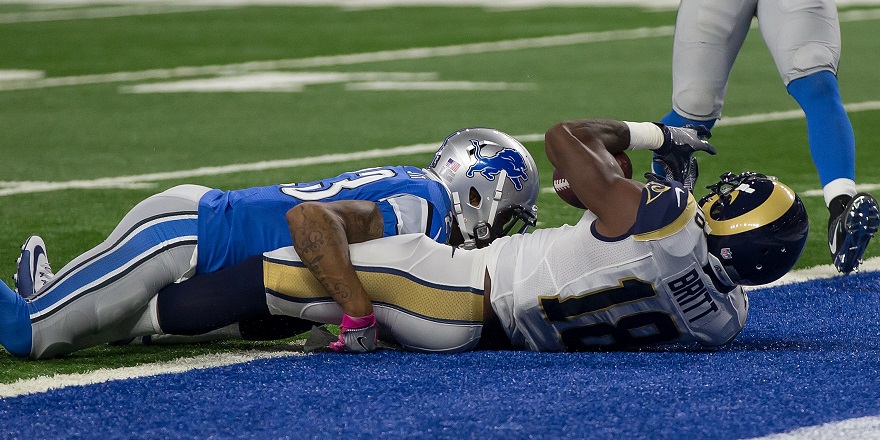 So how do Pryor and Britt compare to each other? Obviously, Cleveland saw something in Britt that made their decision easier when it came time to move on from Pryor. And, largely, it appears they made the right decision. While Pryor was the 22nd-best fantasy receiver (Britt was 24th), Britt was better in most PFF categories, including overall receiver rankings (51st to 60th); wide receiver rating, or the rating of the quarterback when targeting that guy (31st to 45th); drop rate (22nd to 31st); deep-ball catch rate (29th to 62nd) and yards per route run (16th to 41st).
Advantage: Kenny Britt. By nearly any metric used, Britt was the better receiver last year.
Subscribe to PFF Edge to continue reading
Already have a subscription? Sign In