• When attempting to put together the perfect fantasy football draft in 2022 for pick Nos. 10-12, it makes sense to start balanced with an elite wide receiver, such as the Buffalo Bills' Stefon Diggs, as well as an elite running back, such as the New Orleans Saints' Alvin Kamara.
• After starting with proven veterans, there is value in picking several younger players, such as the Jacksonville Jaguars RB Travis Etienne and Chicago Bears WR Darnell Mooney.
• It's OK to wait at tight end when you can land potential league winner Philadelphia Eagles TE Dallas Goedert.
• Find Nathan Jahnke's other draft strategy articles here: Picks 1-3, 4-6 and 7-9.
Estimated reading time: 15 minutes
---
It's impossible to have an exact fantasy football draft strategy without knowing which pick you're starting with. But it's essential to plan ahead since the route to a fantasy title looks different depending on where you pick. 
This is obvious in the first round: You're never going to land someone like Jonathan Taylor in the back half of the first. Players generally come off the board near their ADP, especially early in the draft. It's usually bad to reach for a player early, but once the draft begins to play out, your draft strategy should start to take shape.
We finish this series on the perfect draft strategy by looking at how to approach the 10th, 11th or 12th picks in a 2022 fantasy football draft. We'll consider the average draft position and which players we can expect to be available with later picks.
This exercise assumes a 12-team league with PPR scoring. We won't plan for any dramatic ADP fallers, but it's important to remain flexible and take advantage of opponents' mistakes when that does happen.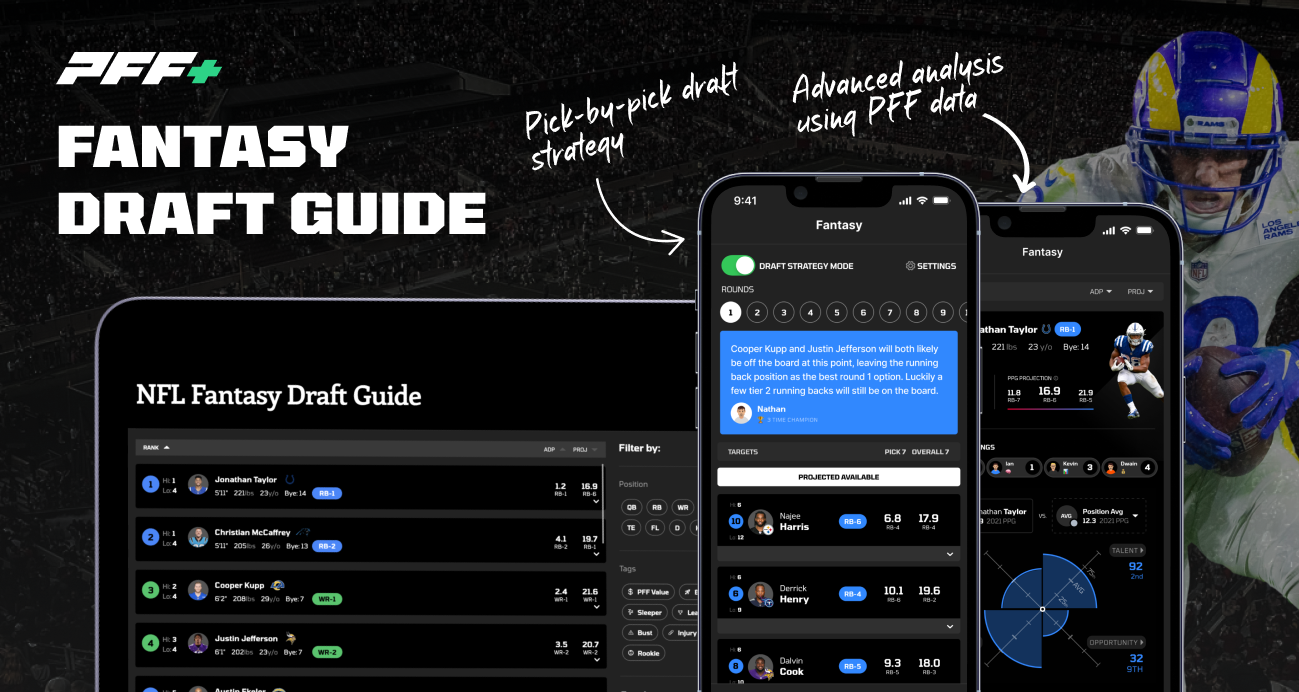 Last Updated: September 3, 2022
Round 1, Picks 10-12: Draft a WR
At this point, all of the top running back options, including the top few wide receivers are gone. This leaves several options at wide receiver and running back but no obvious choice. A common theme with a pick at the end is to figure out which two positions should be selected with the next two picks, and then take the player least likely to still be available at the second pick. A running back and wide receiver start makes sense, but the top receivers are the ones least likely to still be available. 
Stefon Diggs leads the way after gaining 2,760 receiving yards over the last two seasons. The Bills didn't re-sign their second or third leaders in targets. The Bills have young wide receivers who are ready to take a bigger role, but that should stop Diggs from seeing between 150-200 targets for another season.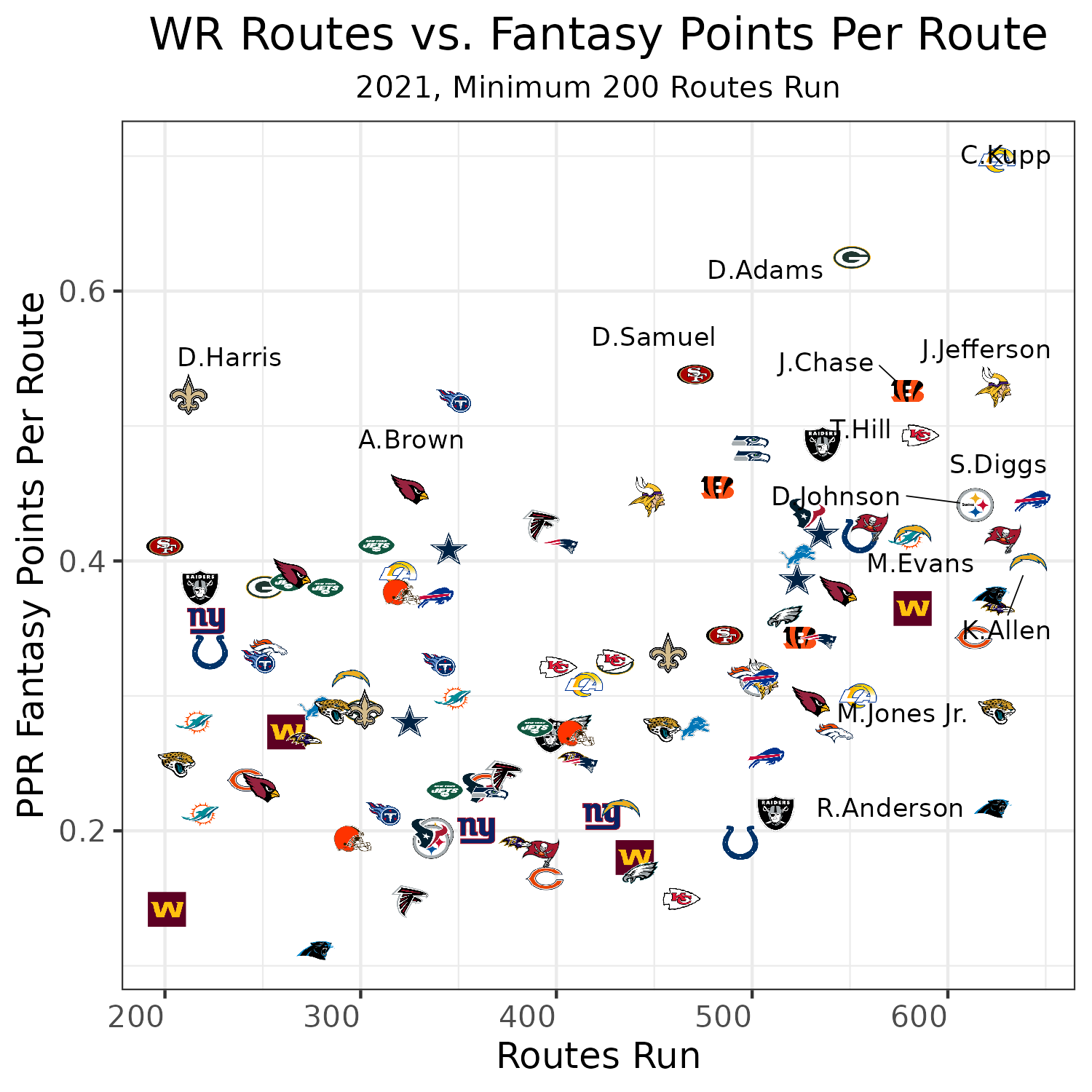 The next best options were two of the most efficient wide receivers last season. They have a little more uncertainty this year, with Davante Adams on a new team and Deebo Samuel's current contract situation.
Free for 7-days. Subscribe to continue reading and unlock
All premium content with the best insights + analysis in the game
NFL Draft Guide, Big Board + Mock Draft Sim
Fantasy Draft Kit and Nathan Jahnke's award winning rankings
Bet smarter with PFF player mismatches and expert betting insights
NFL and CFB player grades and premium stats
Unlock all PFF data trusted by all 32 NFL teams
Already have a subscription? Log In