A perfect round-by-round guide for anyone drafting first, second or third in fantasy football drafts.
Running back is a popular pick early in order to secure two players who are not in committees.

 

It's advantageous to pick players at the same position back-to-back at multiple points of the draft.
It's impossible to have an exact fantasy football draft strategy without knowing which pick you're starting with. But it's essential to plan ahead since the route to a fantasy title looks different depending on where you pick. 
This is obvious in the first round: You're never going to land someone like Jonathan Taylor in the back half of the first. Players generally come off the board near their ADP, especially early in the draft. It's usually bad to reach for a player early, but once the draft begins to play out, your draft strategy should start to take shape.
We begin this series on the perfect draft strategy by looking at how to approach one of the first three picks in a 2022 fantasy football draft. We'll consider the average draft position and which players we can expect to be available with later picks.
This exercise assumes a 12-team league with PPR scoring. We won't plan for any dramatic ADP fallers, but it's important to remain flexible and take advantage of opponents' mistakes when that does happen. 
Find the other draft strategy articles here: picks 4-6, 7-9 and 10-12.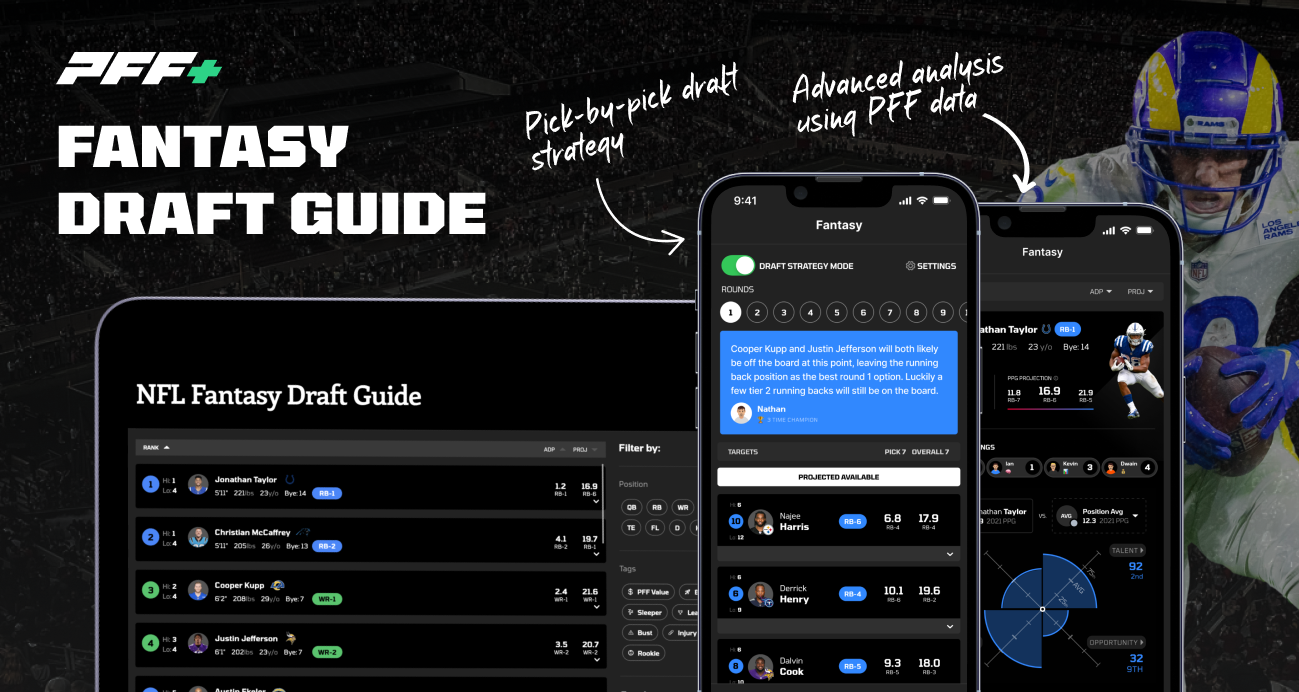 Last Updated: Aug. 9, 2022
Round 1, Picks 1-3: Draft a RB or WR
The plan for the first round is simply to take the top player on the board and build around him. Jonathan Taylor is the consensus top player regardless of league format and should be taken if he's on the board. If not, switch to a wide receiver.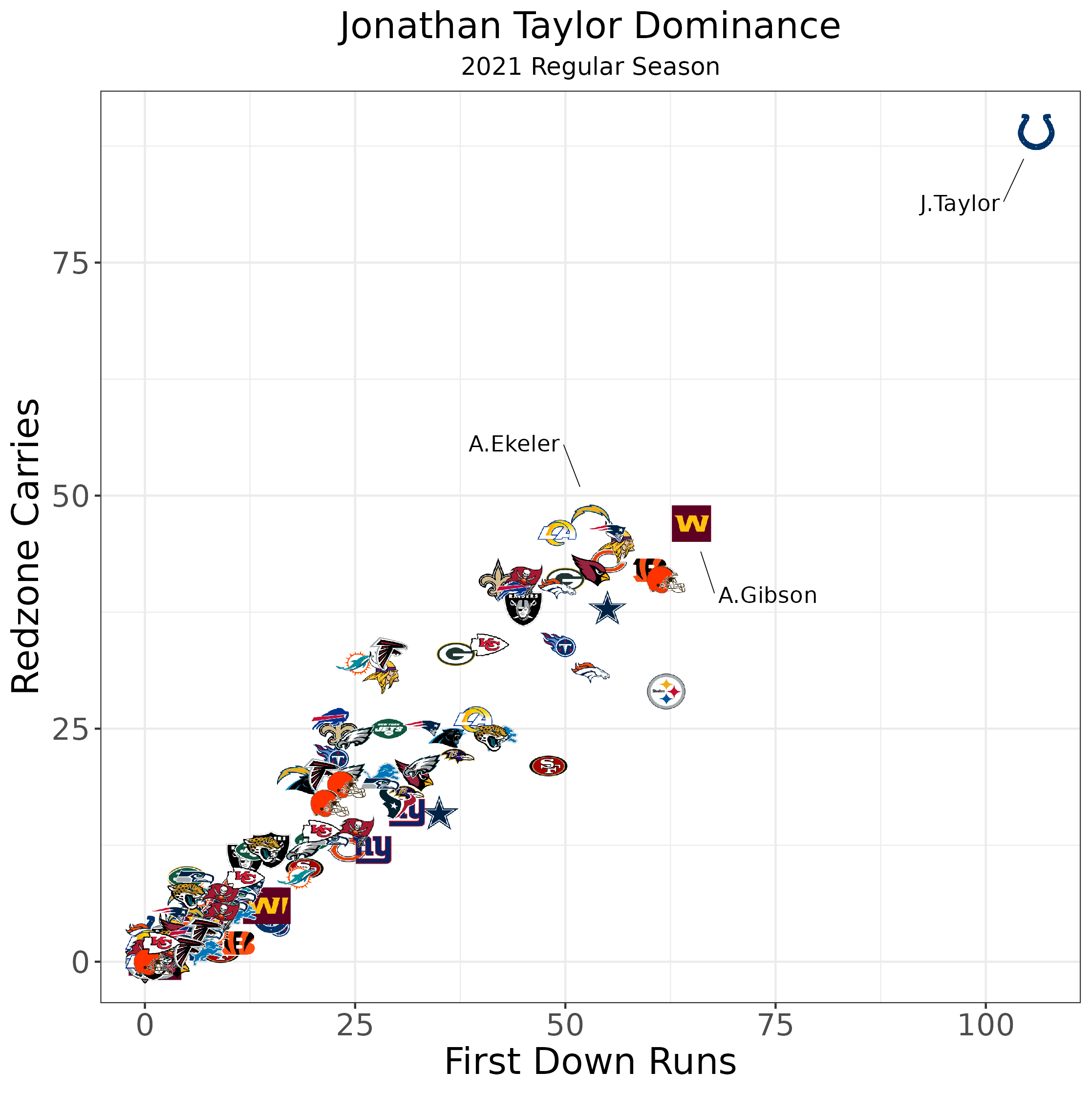 Cooper Kupp and Justin Jefferson stand out among all of the wide receivers. Kupp had the best fantasy season ever by a wide receiver, beating out Randy Moss and Jerry Rice, while Jefferson has the most receiving yards and receptions by a player over their first two seasons, topping Odell Beckham Jr., Randy Moss and Rice.
Both receivers are ahead of the rest of the running backs, as there is one reason or another to be concerned about each RB. There are enough running backs available at the end of the second round and the start of the third to select a wide receiver here before securing back-to-back running backs in subsequent rounds.
Round 2, Picks 22-24: Draft a RB or WR
At the end of Round 2, this team should have a running back and a wide receiver. If Taylor is the first-round pick, then a wide receiver like Keenan Allen or D.J. Moore should be next. Allen has finished as a top-12 wide receiver in each of the last five seasons. Moore has consistently gained between 1,160-1,200 receiving yards with four touchdowns each of the last three seasons. He will benefit from Baker Mayfield at quarterback, leading to more big plays that will ideally lead to more touchdowns.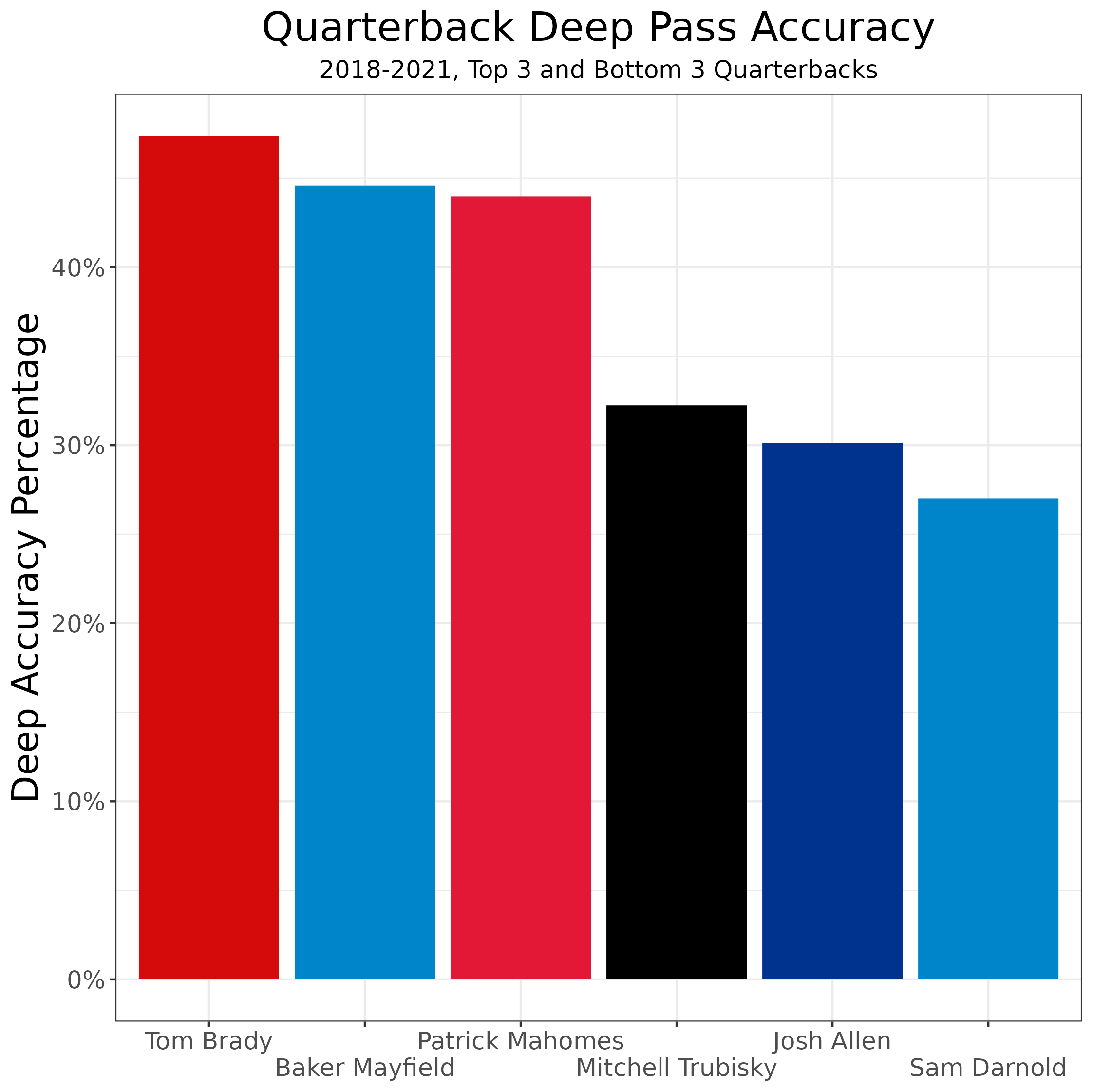 A team that ended up with a wide receiver in Round 1 should follow that up with back-to-back running back picks. Fournette and Kamara finished fourth and seventh in fantasy points per game, respectively, last season. There is concern Fournette could lose snaps and Kamara could get suspended, but they would be steals here if they can repeat their performances.
Round 3, Picks 25-27: Draft a RB
This is the right time to take a second running back. There are only so many running backs expected to be clear starters for their teams, and any fantasy manager who can get their hands on two will have an advantage. 
These running backs still contain risks. Alvin Kamara is likely facing a suspension, but we don't know for how long. Ezekiel Elliott is past the age running backs decline, and his PFF grade has already started to dip. Travis Etienne has yet to play an NFL regular season snap, and it's unclear how his snaps with James Robinson will be distributed whenever Robinson is healthy. Still, each of these backs is likely to see enough volume most weeks to be fantasy starters.