This week I'm putting out a series on the movement of early offseason average draft positions (ADP) for incoming rookies on the heels of my analysis of free agency winners and losers. This third piece will look at the running back position, following earlier analyses of rookie quarterbacks and running backs. Wide receivers are less replaceable than quarterbacks, but aren't as strong of rookie contributors as running backs. For those reasons, top rookie wide receivers are typically drafted between the other positions.
This article is based on ADP information from BestBall10s.com, which has significant historical data for comparing this year's draft class to previous seasons (known as MFL10s prior to 2018).
The 2020 Wide Receiver ADPs
This first plot shows the trends of ADPs at BestBall10s.com for the top tiers of rookie running backs, with Jerry Jeudy and CeeDee Lamb drafted around 100th overall (versus 30th for the top running backs) and Henry Ruggs separating from other wide receivers into his own tier after a strong performance at the NFL Combine.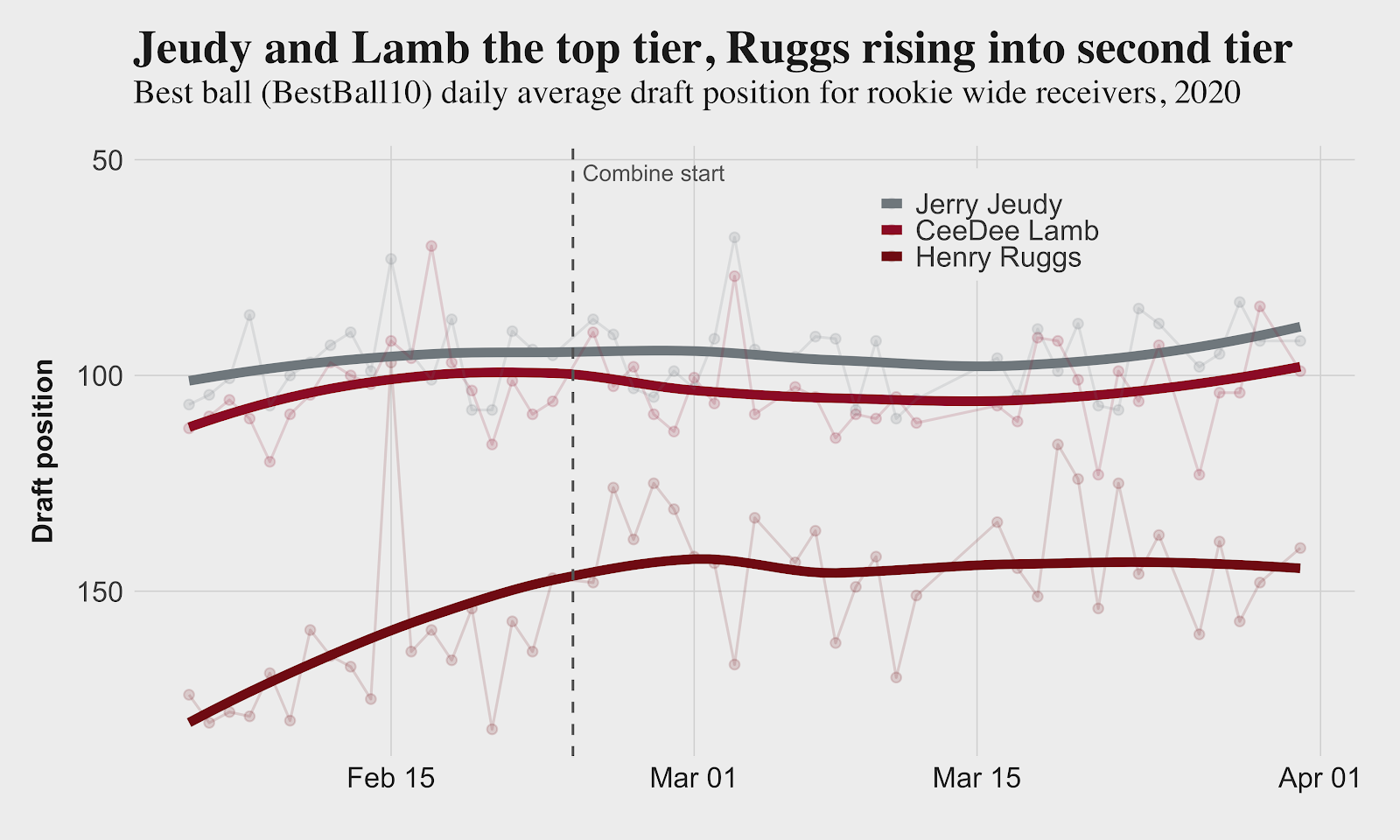 Subscribe to PFF Edge to continue reading
Already have a subscription? Sign In