This week, I'm putting out a series on the movement of early offseason average draft positions (ADP) for incoming rookies. This first piece will look at the quarterback position, which is typically more replaceable in fantasy football and doesn't command as much fantasy draft capital as running backs or wide receivers. Combine replaceability with the fact that quarterbacks generally struggle in their rookie years, and you find that rookie quarterback ADPs are typically the lowest, even if the public has a strong assumption that they'll be taken early in the real NFL draft.
This article mostly uses ADP information from BestBall10s.com, mostly because I have better historical data from previous years in that format (known as MFL10s prior to 2018). I'll also show the 2020 rookie ADP trends on FFPC, as the format's deeper rosters give additional insight into the valuation of quarterbacks who aren't going early enough to show up at BestBall10s.com.
The 2020 Quarterback ADPs
This first plot shows the trends of ADPs at BestBall10s.com for Joe Burrow, Tua Tagovailoa and Justin Herbert, the only quarterbacks currently taken in the 12-round format (240 total picks).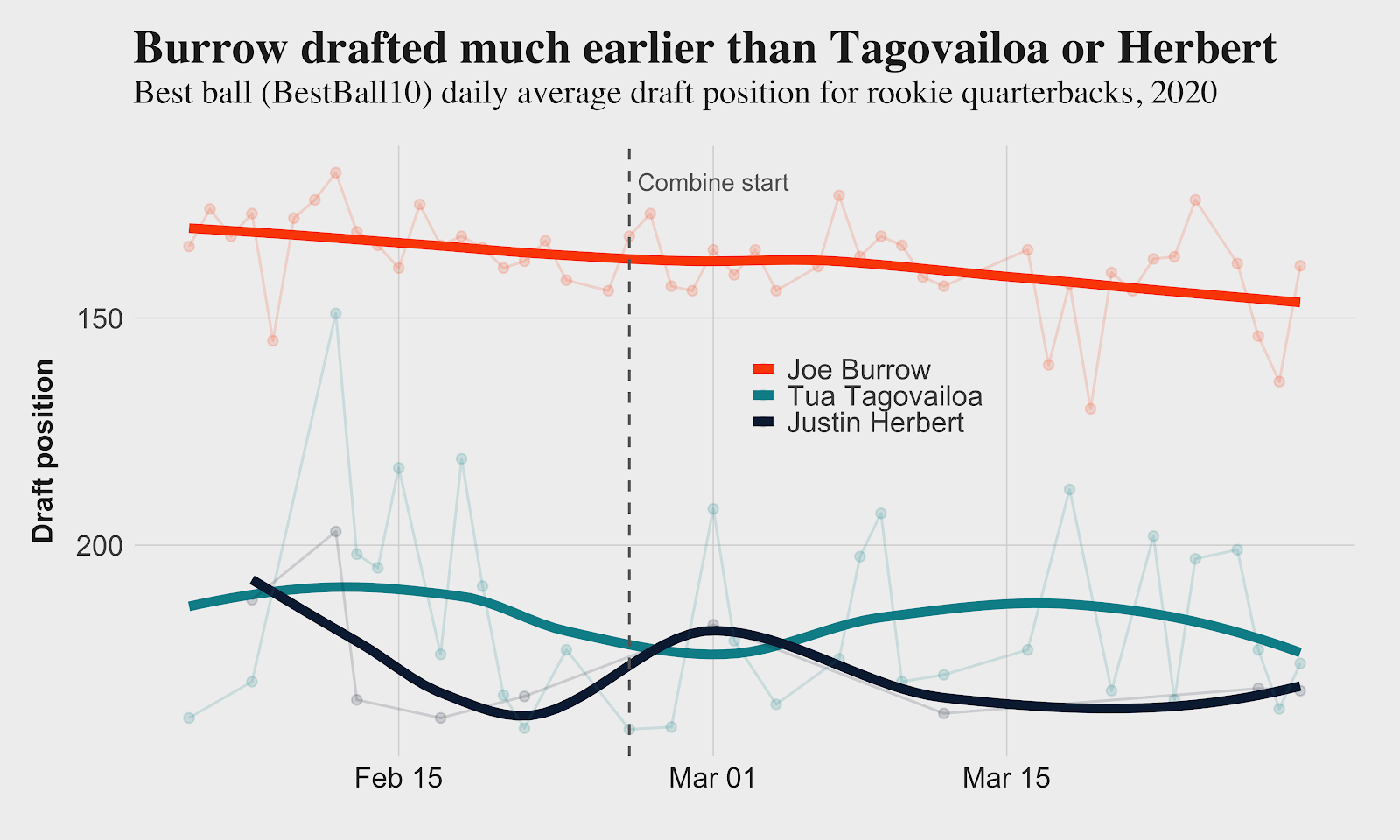 Subscribe to PFF Edge to continue reading
Already have a subscription? Sign In