• Aaron Rodgers exits the game after four snaps: Rodgers suffered an ankle injury after just four plays, and the speculation is that it's a severe injury.
• Breece Hall makes multiple highlight-worthy plays: Hall was on a strict snap count, but he was dominant when given opportunities in this game.
• Dalton Kincaid makes a solid debut: Kincaid was on the field much more than originally anticipated which is a bright sign for his fantasy future this season.
Estimated reading time: x minutes
---
PFF's fantasy football recap focuses on player usage and stats, breaking down all the vital information you need to achieve fantasy success in 2023.
---



---
Breece Hall

: 10 carries, 127 yards, 1 reception, 20 receiving yards

Stefon Diggs

: 10 receptions, 102 receiving yards, 1 touchdown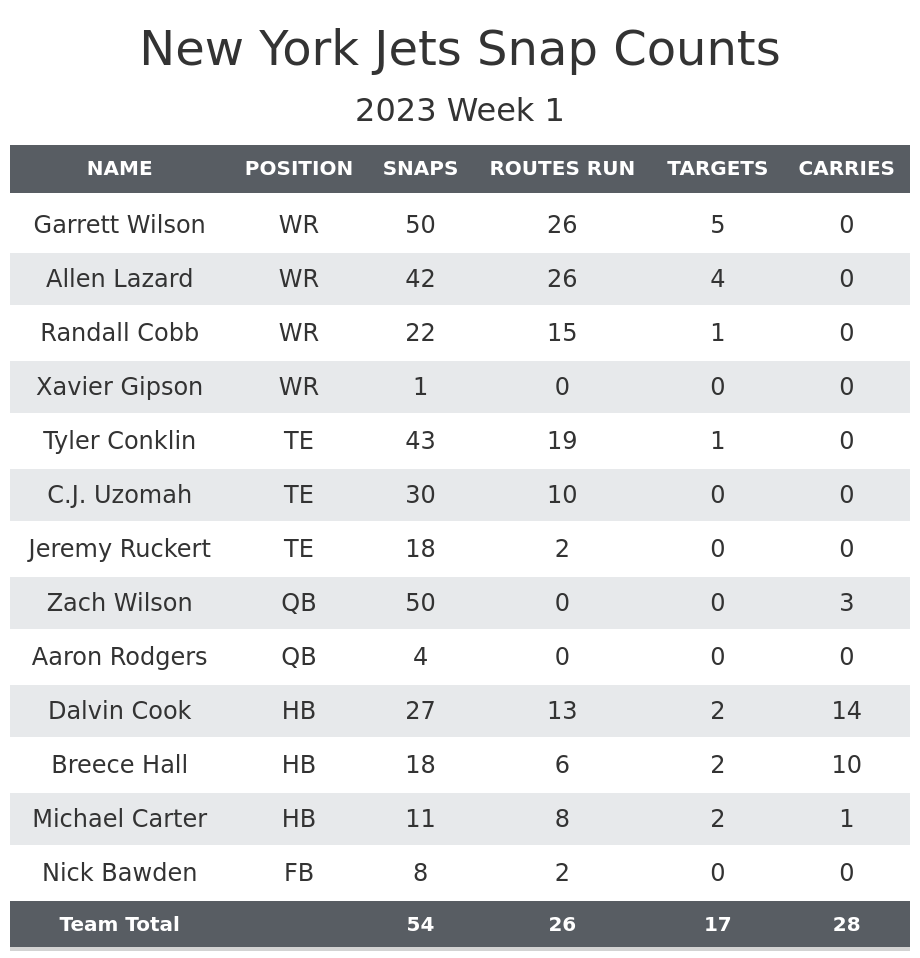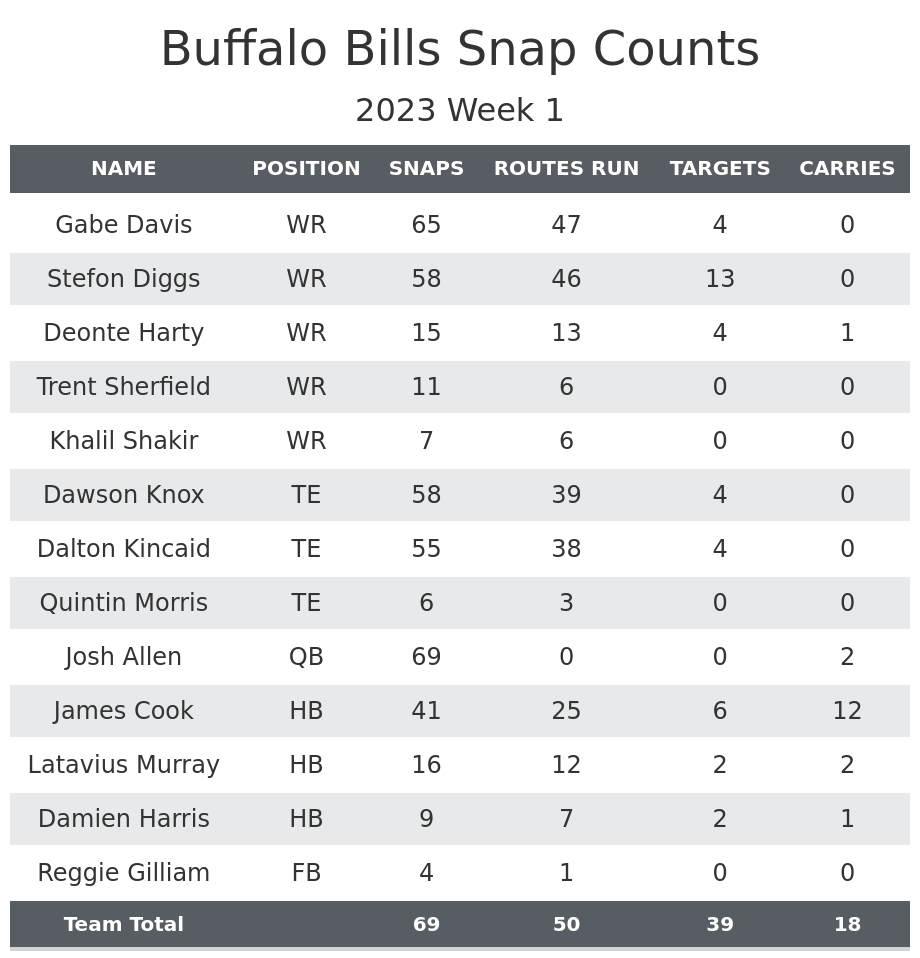 James Cook sees the role we all expected: Cook was Buffalo's clear primary running back but didn't play many snaps close to the end zone.
Cook was the team's primary running back in most situations, clearly leading the Bills backfield in carries and targets.

The Bills ran a few plays early out of 02 personnel where

Deonte Harty

acted as the team's running back. Buffalo never used 02 personnel last season.

Buffalo also took Cook out specifically in short-yardage situations.

Like most running backs, he would also exit the field after taking several plays. This included once Buffalo was in the red zone.

This happened in the preseason and wouldn't be surprising considering the Bills have two bigger backs than Cook who are more likely to be used at the goal line.

This means Cook could have several games similar to this one, although ideally, he can convert his targets into more production than he did in this one.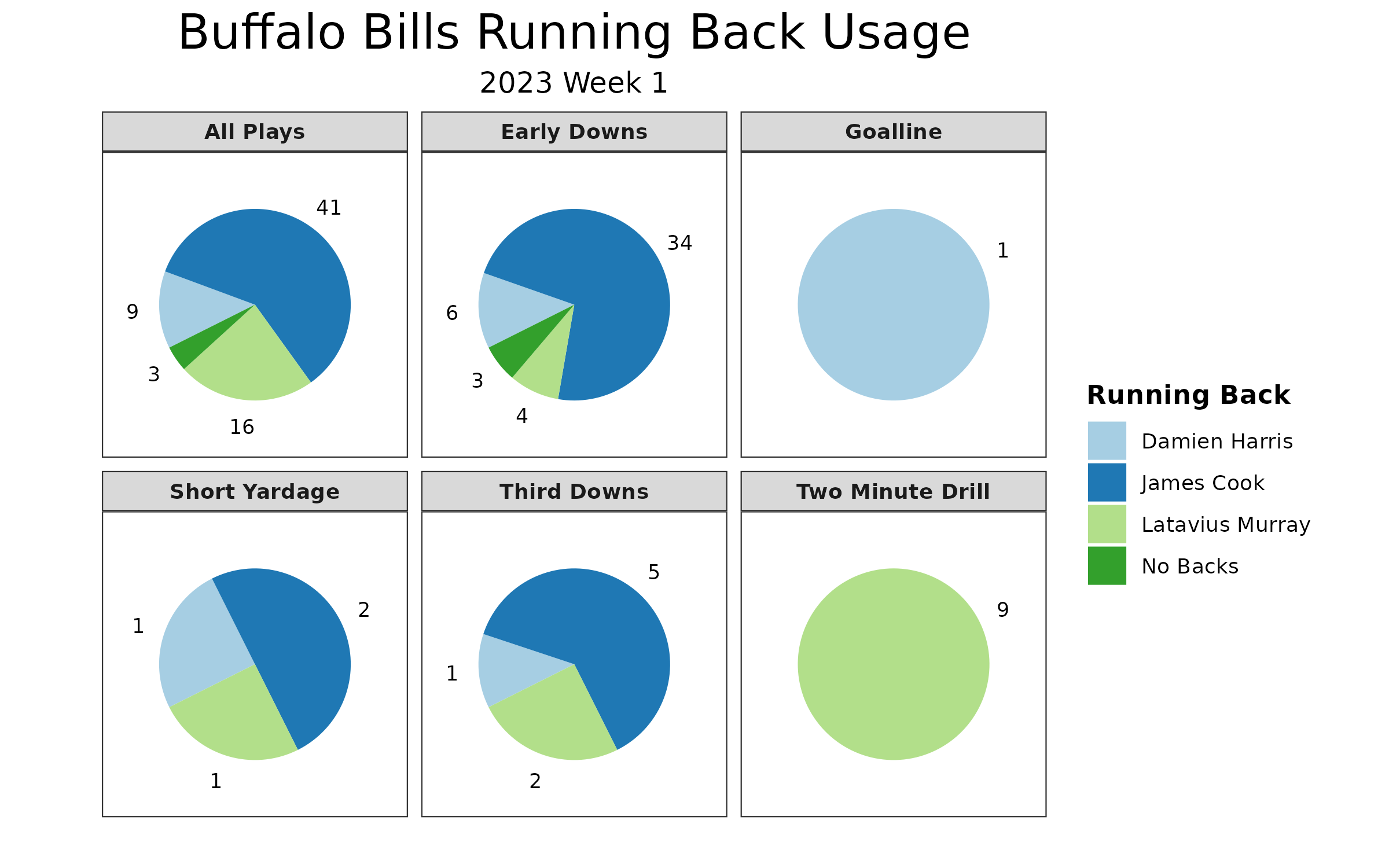 Dalton Kincaid dominates offensive snaps: The Bills were inevitably going to use more 12 personnel this season, but they took that increase to an extreme in this game.
Buffalo used 12 personnel on the vast majority of snaps, allowing both Kincaid and

Dawson Knox

to stay on the field.

They were constantly changing where players were lined up, with Kincaid seeing double-digit snaps both out wide and in the slot during the first half alone.

Kincaid caught all four passes thrown his way for 26 yards.

Knox was also involved in the passing game, catching three passes for 25 yards.

The Bills will need to get Kincaid a slightly higher target share before he can be consistently put into fantasy starting lineups, but he is definitely seeing enough offensive snaps and running enough routes to get there.
Breece Hall dominates in his limited snaps: Hall had multiple 20-plus-yard plays despite being on a strict snap count.
It was announced the day before the game that

Dalvin Cook

would see the majority of the work as the team eased Hall in.

Hall broke one run for 83 yards while also making two other plays for over 20 yards.

Cook took the vast majority of the other snaps with

Michael Carter

playing on third downs.

While these articles almost always focus on player usage, the clear takeaway is that Hall is fully capable of making big plays and should be a great fantasy asset this season once he's ready for a larger workload.

It was a little concerning that Carter was taking third downs. It will be harder to trust anyone in the backfield if three players are seeing significant snaps. It's possible once the Jets trust Hall with a larger workload that Carter will stop playing offensive snaps.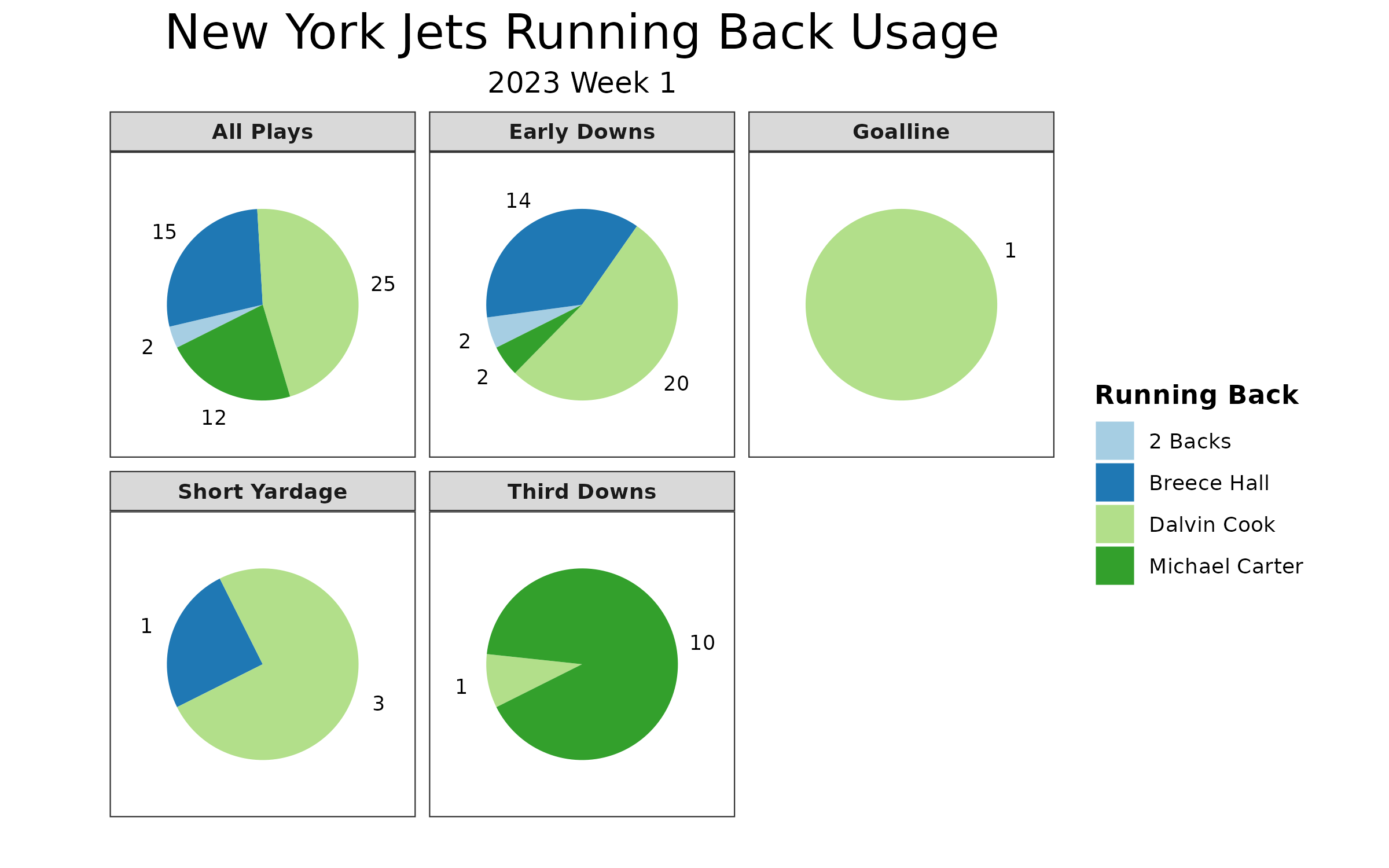 Miscellaneous Notes
---
Table Notes
• Snaps include plays called back due to penalties, including offensive holding or defensive pass interference. The other three stats have these plays removed.
• Targets may differ from official NFL sources. The most likely discrepancy would be from a clear thrown-away pass, where the NFL may give the target to the nearest receiver, while this data will not.
• Carries are only on designed plays. Quarterback scrambles won't count for the total number of carries in the game.