The New York Jets selected Ohio State WR Garrett Wilson with the 10th pick in the 2022 NFL Draft. He's the second receiver off the board behind only Drake London.
What PFF says
It's easy to fall in love with what Wilson brings to the table. His prospect summary from PFF's 2022 NFL Draft Big Board:
Where he wins: Shiftiness
Wilson wins with downright filthy route-running ability. He has more plays spinning cornerbacks in circles than any receiver in this class. Give him two-way gos or option routes, and he'll win at will.
What's his role: Movable Weapon
Wilson will likely have to start his career in the slot or as the Z in an offense. Given a free release, he's the best in the class at manipulating defenders in space.
What can he Improve: Play Strength
Wilson flat out has to get stronger. He possesses rare traits at the receiver position but risks being pigeonholed in the slot at the next level if his play strength doesn't improve.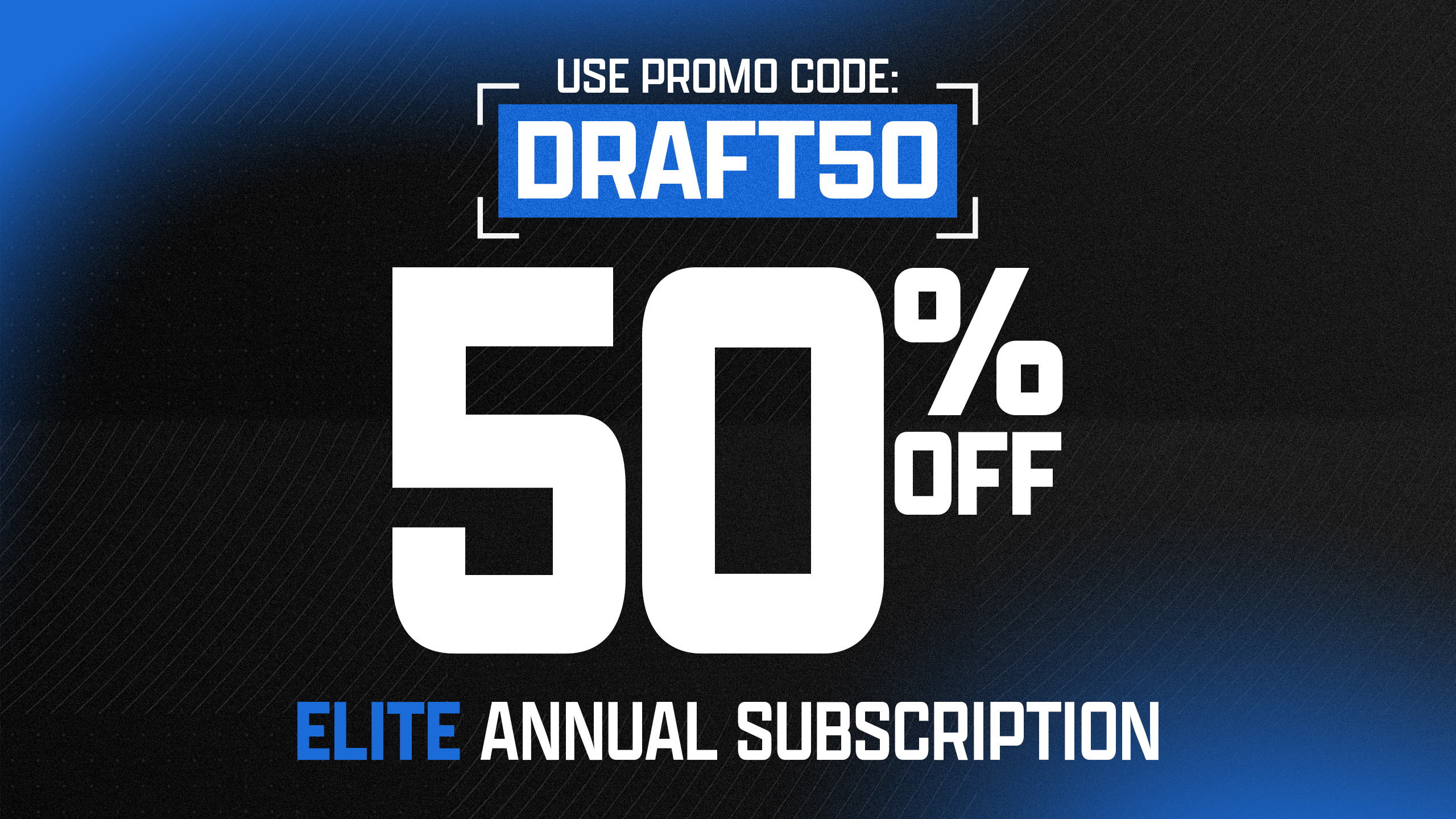 There's a reason why Wilson is a top-10 pick
It's not uncommon for even the nation's most talented prospects to get lost in the weeds a bit upon entering an NFL factory like Ohio State, but Wilson managed to largely ball out from Day 1 while also improving on an annual basis:
PFF receiving grade: 73.4 (2019), 82.9 (2020), 84.5 (2021)

Yards per route run: 1.99 (2019), 2.82 (2020), 2.86 (2021)

Threat rate (snaps per target): 19.2% (2019), 23.8% (2020), 29% (2021)
Proven high-level ability from both the slot (73.4% of his snaps in 2020) and outside (82.9% of his snaps in 2021), Wilson was born with pogo sticks for legs and consistently found ways to flash as a route-runner as well as after the catch throughout his Ohio State career.
The former metric is perhaps being overlooked. Concerns about a lack of polish to Wilson's route-running game ignore the successful end result being obtained: separation. His career average of four yards per route run against single-man coverage is ludicrous.
Garrett Wilson WR1 pic.twitter.com/y1Mtiw8Ogq

— Ian Hartitz (@Ihartitz) April 26, 2022
The draft capital is great. The landing spot? Not so much.
Drake London might have been the first wide receiver off the board, but Wilson was firmly in that same conversation and still easily carries the sort of high-end draft capital associated with past stud rookies. Overall, there have only been two rookie WRs drafted outside of the first three rounds that finished as a top-24 PPR performer since 2010: Mike Williams (the Tampa Bay one) and Tyreek Hill. The latter player undoubtedly would've been a Day 1 selection if it wasn't for off-the-field issues, while the former benefited from incumbent No. 1 WR Antonio Bryant's retirement.
The only concern with Wilson's Yea -1 aspirations is the reality that there aren't exactly a ton of targets up for grabs with the Jets. Overall, 34% of the Jets' 2021 wide receiver targets are available, as Jamison Crowder is the only real loss from the group. This sort of draft capital will certainly give Wilson the leg up over Braxton Berrios in the slot; just realize Elijah Moore and Corey Davis could potentially lead the way in raw targets in 2022.
And then there's the Zach Wilson problem. Terrible in just about any metric you want to pull up from 2021, the Jets (and fantasy managers) need the rising second-year signal-caller to play like the sort of player he was drafted to be — particularly with a low-key high number of mouths to feed in this talented passing attack.
Overall, Wilson profiles as more of a WR4 to start. London deserves the nod in re-draft land due to his heightened chance to seize his offense's No. 1 pass-game role, but Wilson isn't too far behind. Players like Chase Claypool, Christian Kirk, Brandon Aiyuk and Tyler Boyd just barely get the nod over Wilson for me, but don't be surprised if a leap from Wilson coincides with an electric performance from the rookie.