While preparing my fantasy football rankings each week, I come across statistics and trends worth monitoring. The following are 32 interesting stats — one for each NFL team — that helped inform my Week 13 rankings. Several can be found in premium stats as well as the PFF fantasy stats.
Arizona Cardinals – Chase Edmonds has gained 154 of his receiving yards while lined up from the slot. That's 90 more yards than any other running back.
Atlanta Falcons – Julio Jones averages 2.62 yards per route run — third among wide receivers this year. He has ranked in the top five in each of the last eight seasons.
Baltimore Ravens – Mark Andrews has picked up 302 receiving yards from the slot so far this season. He ranks second among tight ends, but the total less than half of his 698 slot receiving yards from 2019.
Buffalo Bills – Josh Allen's adjusted completion percentage when he's not under pressure is the best in 2020 at 85.7%.
Carolina Panthers – Curtis Samuel has averaged 0.42 fantasy points per snap over the last six weeks, ranking third among wide receivers.
Chicago Bears – Allen Robinson II is running on 15 straight games without a dropped pass. He has caught the fourth-most passes regardless of position in that time at 93. 
Cincinnati Bengals – Tee Higgins has gained the second-most first downs for a rookie wide receiver at 36.
Cleveland Browns – Jarvis Landry ranks fifth in yards per route run (2.76) among wide receivers over the last six weeks.
Dallas Cowboys – Andy Dalton's 80.8% adjusted completion percentage when under pressure ranks third among all quarterbacks.
Denver Broncos – Melvin Gordon III has put together the second-best elusive rating over the last three weeks (105.1). He had the 18th-best elusive rating over the first nine weeks (59.7).
Detroit Lions – T.J. Hockenson's fantasy points per snap (0.26) over the last six weeks ranks second most among tight ends.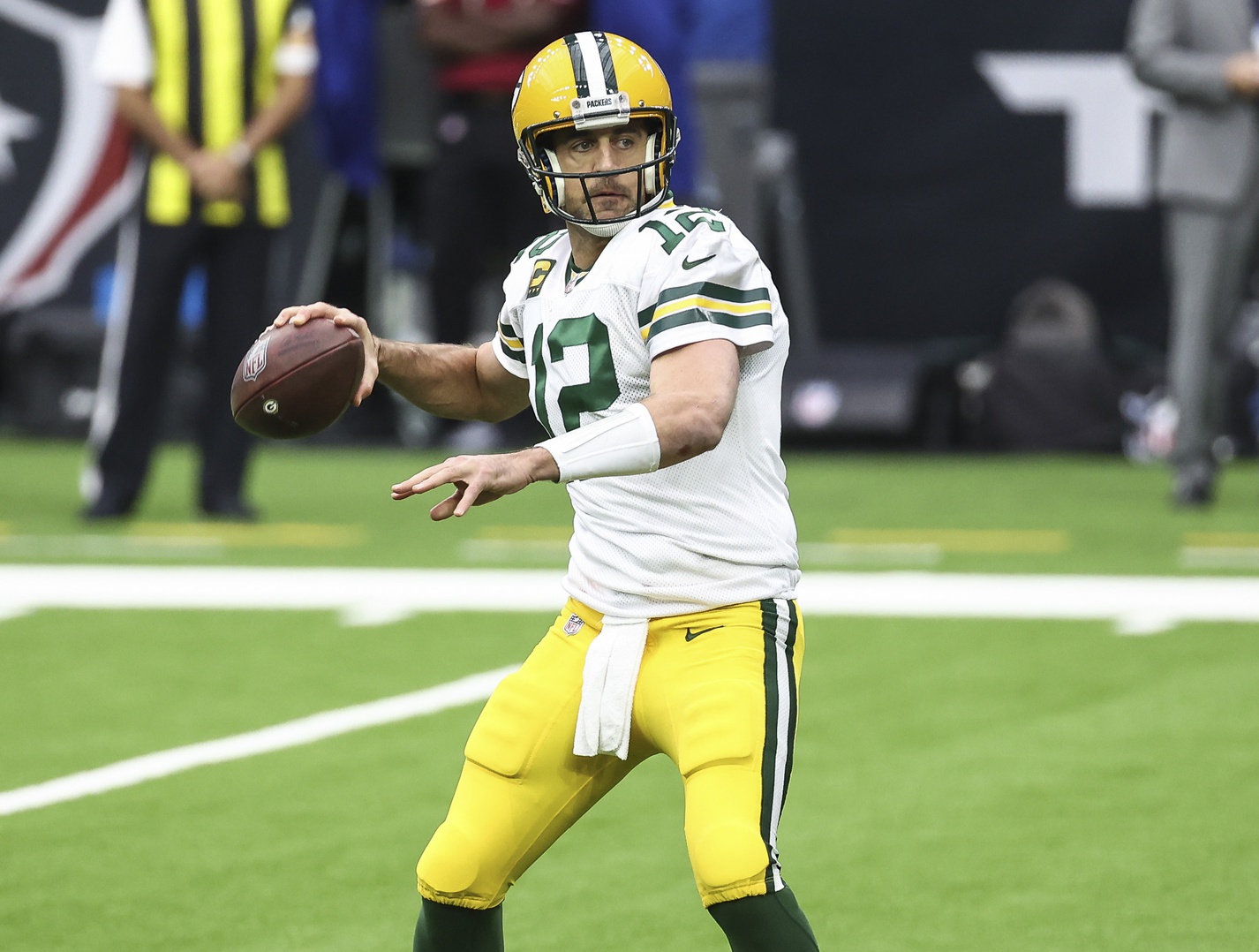 Green Bay Packers – Aaron Rodgers ranks second in fantasy points per dropback (0.66) on the season, his highest rate since 2011. 
Houston Texans – Will Fuller ends the 2020 season with five 100-yard games, tying two other wide receivers for the league lead. Fuller put together that many 100-yard games in 2018 and 2019 combined. 
Indianapolis Colts – Nyheim Hines is producing the second-most receiving fantasy value among running backs. His 362 receiving yards are fourth and he's tied for the league lead in receiving touchdowns for a back at four.
Jacksonville Jaguars – James Robinson is up to 28 carries of 10 or more yards, ranking him third among all running backs.
Kansas City Chiefs – Patrick Mahomes has gained 300 passing yards in a league-leading seven of his 11 games this season. This matches his number of 300-yard performances in 2019 and is virtually on pace with his league-leading 10 300-yard games in 2018.
Las Vegas Raiders – Devontae Booker ranks third in breakaway percentage at 43.6%. Six of his 59 carries have gained at least 15 yards. Josh Jacobs ranks 11th-worst, as only four of his 206 attempts have gone for 15 yards or more.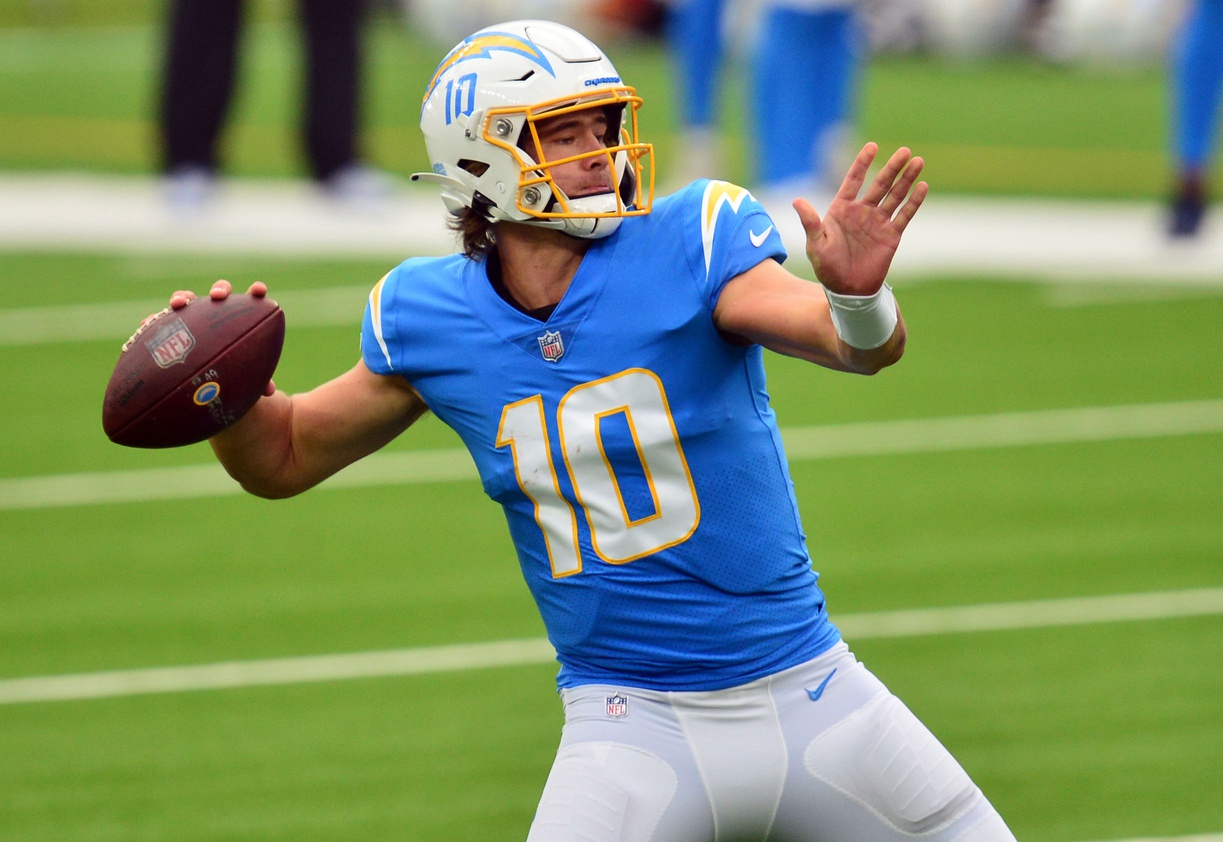 Los Angeles Chargers – Justin Herbert leads the league in passing yards with 1,820 since Week 7. He also ranks second in fantasy points in that time at 149.8.
Los Angeles Rams – Gerald Everett and Tyler Higbee ranked third and eighth, respectively, in yards per route run among tight ends over the first six games of the season. They both rank in the bottom half of the league over the last six games.
Miami Dolphins – Ryan Fitzpatrick completes 65.5% of his passes when holding onto the ball for 2.5 or more seconds, the second-best rate for all quarterbacks. Tua Tagovailoa ranks third-lowest at 46.9% in these situations. These two quarterbacks have a near identical completion percentage on passes thrown under 2.5 seconds.
Minnesota Vikings – Dalvin Cook's 50 avoided tackles in the run game are best in the league and six more than he gained last season while carrying the ball 68 fewer times. He has also completed more runs of 10 or more yards this year (31) than he did last year (28).
New England Patriots – Jakobi Meyers has gained 24 first downs over the last six weeks, ranking him fifth among wide receivers.
New Orleans Saints – Taysom Hill leads the league in adjusted completion percentage over the last six weeks at 84.2%.
New York Giants – Wayne Gallman is tied for the second-most carries within five yards of scoring in the past six weeks (10). He's converted a league-leading six of those carries into touchdowns.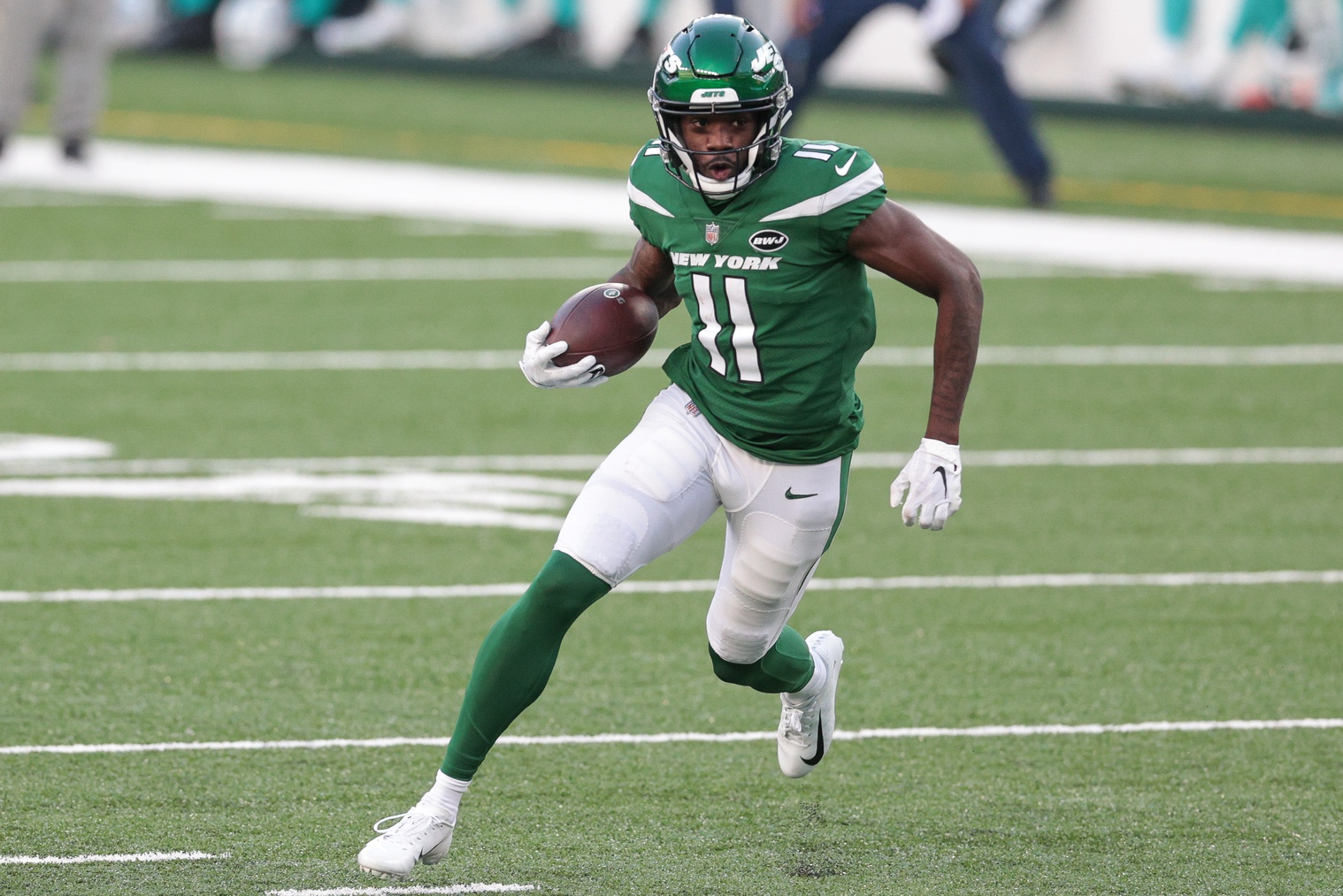 New York Jets – Denzel Mims ranks third among rookie wide receivers in yards per route run at 2.01.
Philadelphia Eagles – Dallas Goedert is playing his best football in the last two weeks. He's gained nine first downs in that time, trailing only Travis Kelce among tight ends.
Pittsburgh Steelers – Eric Ebron has returned to being one of the biggest tight end red zone threats. He's tied for the league lead in red zone targets (14), receptions (9) and touchdowns (3) among tight ends over the last six weeks.
San Francisco 49ers – Deebo Samuel's average depth of target is 1.7 yards, half that of the next-closest receiver. His average depth of target in 2019 was 7.6.
Seattle Seahawks – Russell Wilson has thrown 23 touchdowns to receivers already in the end zone. That's more than any quarterback this year and any quarterback over the entire 2019 season.
Tampa Bay Buccaneers – Mike Evans leads all players in red zone targets at 34, matching his total in all of 2019. Evans has been more productive with his red zone targets this year, catching 10 of them and converting 11 into touchdowns. He's on pace to have more red zone targets than any wide receiver did in 2019.
Tennessee Titans – A.J. Brown's 30 avoided tackles on catches over the last two years are tied for the most among all players. The other five players in the top six are all running backs.
Washington Football Team – Antonio Gibson leads all running backs in fantasy points per snap over the last six weeks at 0.65. This makes him one of the four backs with over 100 fantasy points during that time (109.8).