Last week, we checked in on the biggest winners and losers among rookie IDPs selected in the 2021 NFL Draft. Now it's time to examine how this year's influx of defensive talent will affect the veteran IDPs who are already on dynasty fantasy football rosters.
Subscribe to
The following are the the veteran winners and losers for IDP leagues heading into 2021. You can also see post-draft rankings for rookie IDPs here to get the full picture of how the top-50 IDP rookies stack up.
The Packers' linebacker situation had its fair share of struggles last season. Christian Kirskey was unable to maintain the starting job due to injuries and poor performance. Green Bay was forced to turn to undrafted free agent Krys Barnes, who held down the role into the playoffs.
Unfortunately, Barnes wasn't performing that much better than Kirksey, finishing the year with a 43.0 overall grade, including 51.1 in run defense and 40.6 in coverage. This led many to believe the Packers would address their need for a linebacker early in the NFL Draft, especially after releasing Kirksey.
The Packers did not address the position until the sixth round of the draft, however, selecting Isaiah McDuffie out of Boston College. He was not all that impressive in his final year, finishing 2020 with a 39.9 overall grade, which included a 45.9 run-defense grade and a 36.4 coverage grade. These college numbers are not a great sign for his NFL career.
Having played more dime personnel than any other team in 2020, the Packers defense typically only supports one fantasy-relevant linebacker per week. Right now, Barnes' greatest competition appears to be himself. While that may change under new defensive coordinator Joe Barry, I would still expect Green Bay to continue on a similar path given their personnel.
Kamal Martin may certainly challenge for that role as well, but he was unable to overtake Barnes as a rookie so it feels like a long shot at this point. Barnes should get the opportunity to take first-team reps again this offseason. As long as he continues to perform better than his competition, he'll be the Green Bay linebacker to own once again in 2021.
Packers might be looking to add via free agency or draft but if not…

Krys Barnes ????????????

80 tackles on 421 snaps for the rookie in 2020 #FFIDP #IDP #GoPackGo @Big3Idp https://t.co/TzBzrmx8QN

— first man (@adamIDP) February 19, 2021
The Cowboys drafted the best linebacker in this class when they took Micah Parsons at 12th overall, which means there is likely to be an odd man out among Dallas' starting linebackers. After declining to pick up Vander Esch's fifth-year option — and drafting two linebackers in 2021 — the Cowboys have shown us quite a bit about how they view their linebacker room. It seems like Vander Esch will have fewer opportunities to see the field in what is likely to be his final season as a Cowboy.
This is a very similar route that Dallas took in drafting Vander Esch and Jaylon Smith when longtime starter Sean Lee couldn't stay healthy. I would fully expect Vander Esch to be faded out of the starting lineup and be relegated to a part-time role, while Parsons and Smith see the bulk of the snaps.
The Eagles entered the draft with the linebacker position as one of their biggest team needs but ended up passing on a potential upgrade. This is great news for recent free agent signing Eric Wilson. The entire linebacker corps will benefit, but Wilson and his fantasy managers can breathe a sigh of relief knowing his competition remains Alex Singleton and T.J. Edwards.
Wilson was a great fantasy asset in relief of an injured Anthony Barr last year, but he's been an NFL backup (and graded as such) since joining the league as an undrafted free agent back in 2017. While he and fellow Eagles linebackers have struggled to put together impressive grades in their careers, what Wilson does have over all of them is experience. He's the only Eagles linebacker to have played over 1,000 snaps in his career — that likely makes him the frontrunner to start over anyone else right now.
The Zack Baun excitement was short-lived for those who were excited about his IDP prospects after being taken as a third-round pick out of Wisconsin last season. Baun was always one of the tougher college-to-pro projections as a full-time edge player in college, but there was talk about the Saints drafting him to be more of an off-ball linebacker to eventually replace Demario Davis.
Baun didn't see many snaps as a rookie, and while it was looking like he would see a significant uptick in playing time before the draft, the second-round selection of Pete Werner has put a damper on those plans. Werner is likely to be more comfortable with that off-ball linebacker role given that he played it for most of his Ohio State career. Werner's draft capital is likely to push him to the front of the line for snaps in the Saints defense beside Davis.
What those snaps will look like is going to be the question. The Saints played the fifth-most snaps in dime personnel last season, which limited the team's second linebacker on a weekly basis from a fantasy perspective. However, if something were to happen to Davis, or if you're just looking for decent linebacker depth later in drafts, then Werner appears to be the better choice over Baun at the moment.
The Lions used all three of their top-100 draft picks on trench players this year, and the team's later picks also allowed one of the weaker safety groups in the NFL to go untouched to close out the draft. This bodes well for Walker and his IDP managers, as the team doesn't really have anyone else at that position who can play in the box. They have no choice but to turn back to Walker to play more of that strong safety role.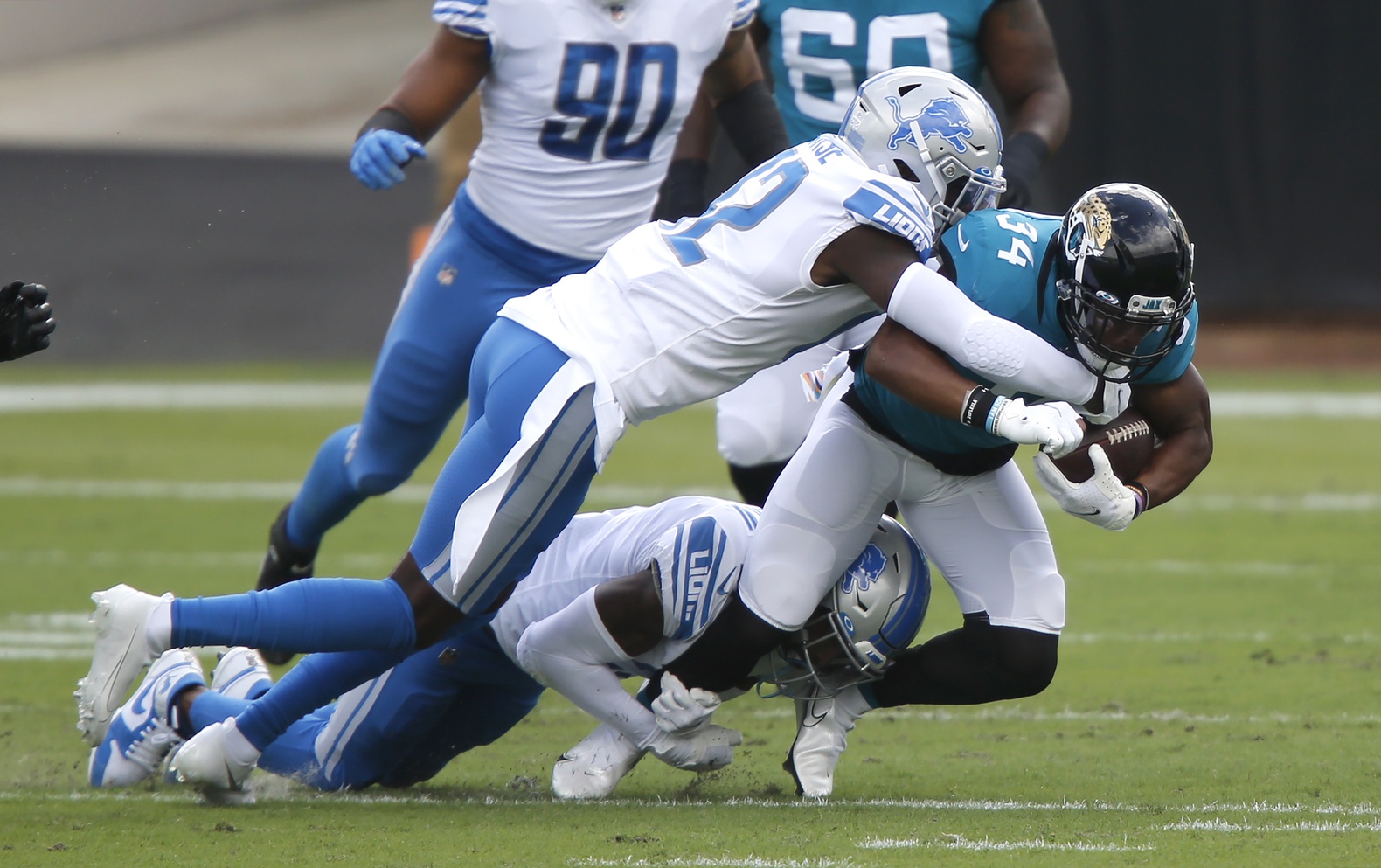 It's unclear what kind of scheme the Lions are going to run in 2021 under new head coach Dan Campbell, but if this draft has told us anything, it's that they want to stop the run. This typically means more single-high safety coverages with one safety as the extra defender closer to the line of scrimmage. With Will Harris likely starting and fitting more as a deep safety himself, Walker should see plenty of time near the line, which will boost his fantasy value quite a bit.
If the Raiders drafting three safeties in the first four rounds doesn't tell you something about their confidence in Johnathan Abram, then you may need to look up the word "denial." Abram has not been good so far in his NFL career, and that is putting it nicely considering he was ranked dead last (min. 20% of snaps) in terms of both overall defensive grade for safeties (35.9) as well as coverage grade (30.1). His leash is going to be short despite his first-round draft capital from 2019.
The Raiders obviously saw the safety position — and perhaps more specifically, the box safety position — as a need in this draft, which gives them options should Abram continue to struggle. Both Divine Deablo and Tyree Gillespie played more in the box during their college careers, and both players performed admirably in that role. While Deablo may be asked to play more in a linebacker role, he should still be seen as a significant threat to Abram's snap count as long as he's active.
Abram should get the first crack at starting duties, but I have little faith that he will be able to improve enough to be an NFL starter long-term. The Raiders' 2021 draft suggests they're thinking the same thing.
Another team that didn't address a significant need, the Falcons passed on edge rusher until the fifth round. Dante Fowler is perhaps the biggest beneficiary of this decision. The success rate of edge rushers taken at that point in the draft is minimal at best, and now Atlanta enters the season with Fowler (49.9 overall grade in 2020), Steven Means (58.4) and Jacob Tuioti-Mariner as its top options off the edge.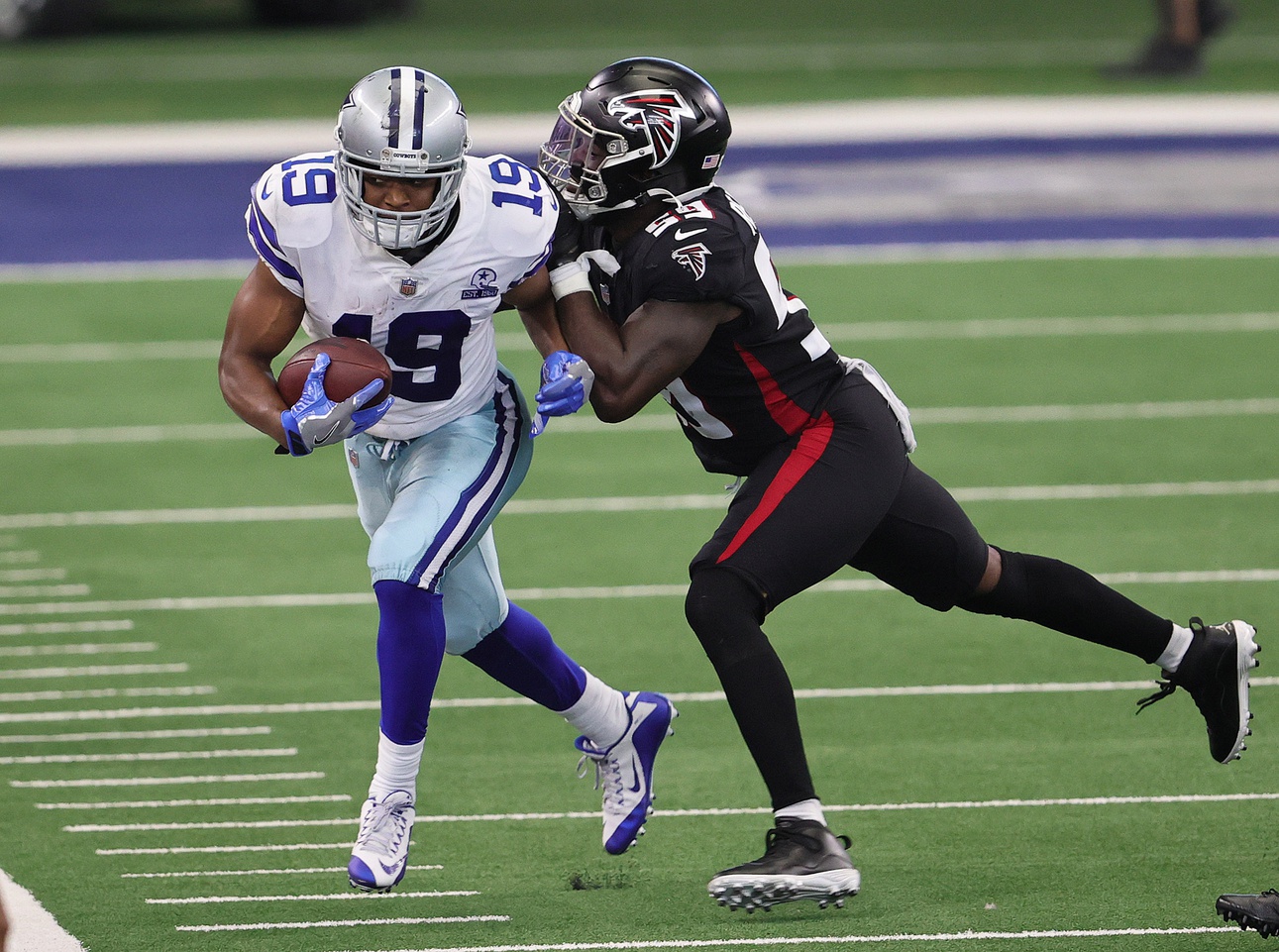 While Fowler is still likely the best option of the bunch, he is coming off a very disappointing season during which he managed just three sacks on over 600 snaps. After racking up 11.5 sacks in 2019, Fowler is going to need to bounce back in a contract year. Luckily for him, the Falcons defense offers plenty of opportunity.
I don't think there were many people holding out hope that Addison and Hughes were going to be Buffalo's top edge rushers for much longer, but both have performed well into their 30s. Playing over 600 snaps each led to some healthy production from the longtime veterans in 2020, but the Bills' first two picks in the NFL Draft tell us those days are coming to an end.
With first-round pick Gregory Rousseau and second-round pick Carlos Basham joining the team this year, we can almost certainly expect a solid rotation of edge rushers along Buffalo's defensive line. This was the case last season, but we could be fairly comfortable in what to expect from Addison and Hughes in a given week. This draft does hurt the duo's IDP value, as their production was pretty volume-dependent last season. The new guard in Buffalo may take over as starters sooner rather than later.
The Panthers had been linked to the linebacker position in the draft by a few analysts, and that really could have done a number on Shaq Thompson's IDP value. Luckily for Thompson and his IDP managers, the Panthers left that position alone in the draft, meaning Thompson will once again get a shot to start for the third straight season.
Outside of Thompson, there isn't really another linebacker option you would feel comfortable starting, unless your league considers Jeremy Chinn a linebacker. The Panthers played the second-most dime personnel (41.2%) last season, which rendered Tahir Whitehead a non-factor in IDP leagues and made Thompson the one linebacker to own. That should once again be the case, except with Denzel Perryman in the Whitehead role.
The Cardinals took linebacker in the front half of the first round for the second year in a row, selecting Zaven Collins with Pick 16 this year after adding Isaiah Simmons with Pick 8 last year. No matter how you slice it, this does not bode well for Jordan Hicks, who has performed well from an IDP standpoint but has been about average from a PFF grading perspective since joining the team. Hicks' combined defensive grades since signing with the Cardinals in 2019 do not even reach the 60s when looking at the three major defensive categories for linebackers (run defense, coverage, overall).
General manager Steve Keim and head coach Kliff Kingsbury have both said they expect Collins to make an immediate impact while also referencing Simmons but not once bringing up Hicks.
The most recent reports clearly show that Hicks is not a part of Arizona's long-term plans, and the team has apparently given Hicks permission to seek a trade. Collins and Simmons will be the starting linebackers, whether Hicks is on the team or not.
1st round draft picks can change plans: The #AZCardinals picked LB Zaven Collins 16th overall, and he is now the starting MIKE backer. The team has given Jordan Hicks permission to find a new home via trade, source said. Hicks is a respected leader & AZ wants to do right by him.

— Ian Rapoport (@RapSheet) May 12, 2021