Heading into the NFL preseason, Indianapolis Colts QB Andrew Luck looked to be the presumptive No. 3 quarterback selected in 2019 fantasy football drafts. Since then, Luck has not been on the practice field, as he's dealing with a mystery injury that is somewhere in his lower leg region. We know the injury has not been diagnosed as a high ankle sprain, but otherwise, the details out of Indy remain spotty at best.
Colts GM Chris Ballard told reporters in a conference call that the team is not going to rush Luck back on the field, and that Luck will return when he's healthy. When that happens is anyone's guess at this point. So as we head into the heart of fantasy football draft season, what do we do with Andrew Luck?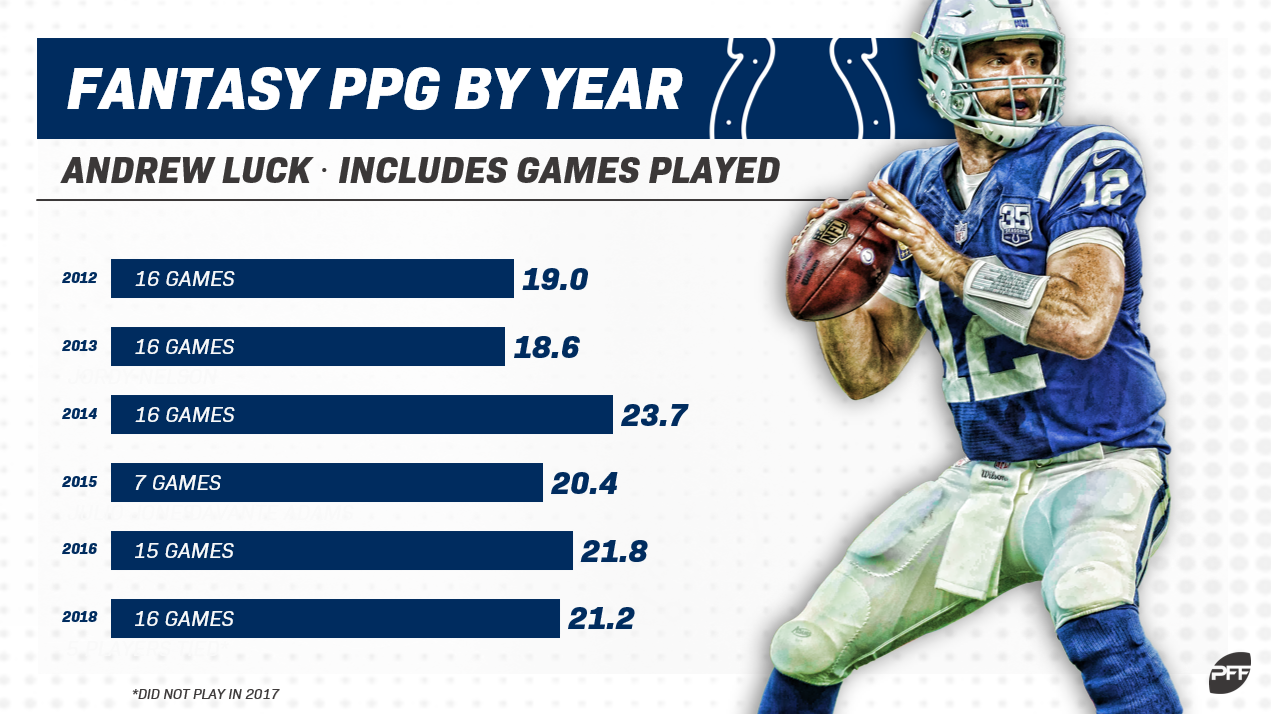 We have an existing track record of Luck missing time due to injury, as he sat out the entire 2017 season. In the buildup to that season, there was a lot of song and dance from the Colts organization, which certainly causes confusion for fantasy purposes. Luck ended up being the No. 11 fantasy quarterback in ADP, which meant a number of fantasy players spent roughly a ninth-round pick on a guy who didn't play a single snap.
While this injury doesn't sound as serious as the 2017 injury, we do seem to be getting that familiar runaround from the Colts on Luck's status. Given the uncertainty on when Luck will get back on the field, we essentially have to move him down the board for upcoming fantasy football drafts. Luck is certainly very capable of producing top-five fantasy numbers among quarterbacks, but the accompanying risk in drafting him makes it tough to consider him as one of the top quarterbacks off the board.
Until he gets on the field, Luck needs to be considered a fringe top-10 option, which means he really shouldn't be in consideration until at least the ninth round. At that point, the risk of him missing time justifies the reward of Luck potentially putting up elite fantasy numbers.