And just like that the 2020 fantasy football season is all but over. Maybe some of you monsters out there have a league that plays into Week 17, otherwise it's going to be eight long months until any of us play good ole-fashioned re-draft season-long fantasy football again.
Of course, what's gone shouldn't be forgotten, and boy have we had plenty of memorable moments from this season that shouldn't be lost in translation anytime soon. What follows are my 2020 fantasy football awards listed in no particular order:
Note that all stats referenced have a minimum games played threshold of eight. After all, the best ability is availability.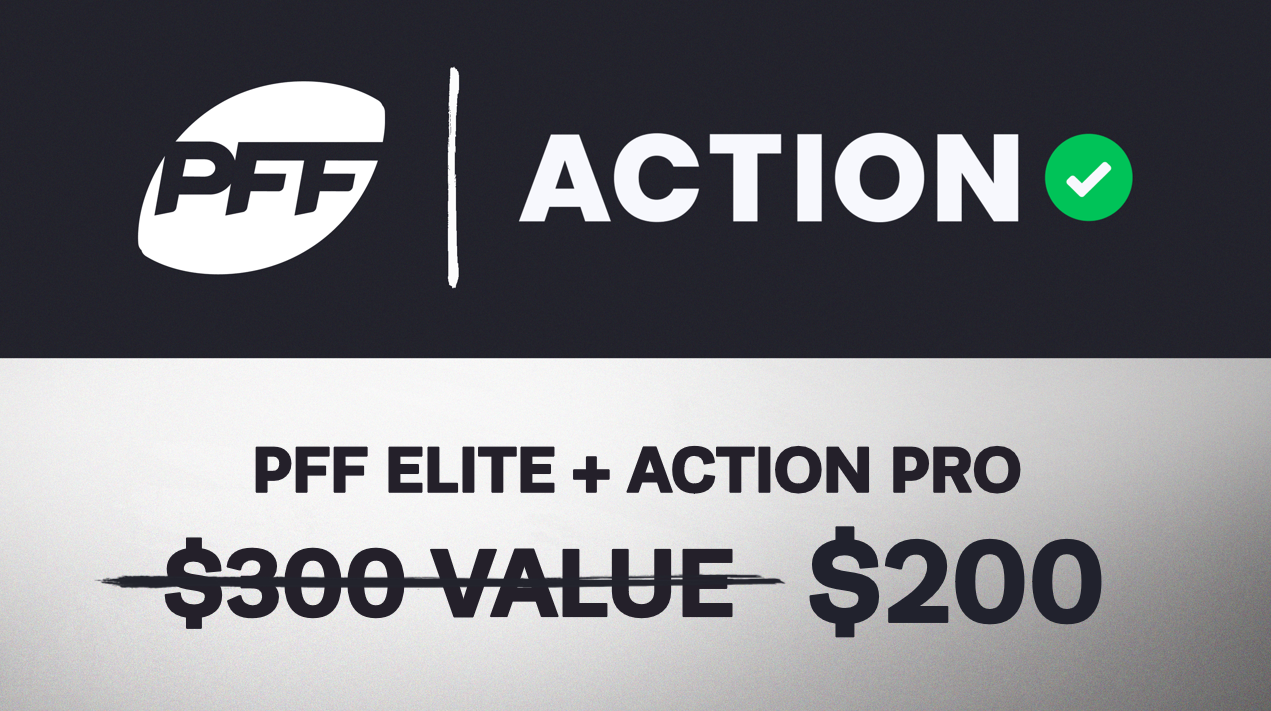 Most Valuable Fantasy Player
This one is always tricky. Valuable doesn't mean best, but that also sure has a helluva lot to do with the equation.
We'll define valuable as the player that provided the biggest advantage over the rest of their position. From this perspective we see one man clearly rise above the rest:
Close finish, but the Packers' undisputed No. 1 WR deserves to be crowned as the 2020 fantasy MVP for being more productive relative to his peers than any other player in the league. Adams scored and/or surpassed 100 receiving yards in all but three games this season, leading the league in receiving scores and yards per game along the way. There isn't a better mind-meld QB-WR combination in the league than Aaron Rodgers and Adams at the moment.
Winner: Davante Adams
Honorable mention: Travis Kelce
Best Fantasy Championship Game Performance
There have been 31 players in NFL history to score at least 40 PPR points in Week 16. Four of them happened in 2020:
The only players to ever have a more productive fantasy championship than Kamara are 1995 Jerry Rice (14-289-3 receiving, 59.9 PPR points) and 1963 Art Powell (10-247-4 receiving, 58.7 PPR points). This one is easy: the man that became just the third non-QB in NFL history to account for six scores in a single game. Kamara has been the RB1 in pure swag since the day he stepped on to an NFL football field, and now he's also the RB1 in the hearts of millions of faithful fantasy managers around the world thanks to his breathtaking Week 16 performance. You truly love to see it.
Winner: Alvin Kamara
Honorable mention: Stefon Diggs, Davante Adams, Mike Evans
Most Improved Fantasy Player
We'll approach this category by looking at the biggest differences in PPR points per game in 2019 compared to 2020. Respect to each of the position's finalists, but there's one man that deserves this honor far more than anyone else:
Davis made life bearable for Christian McCaffrey investors if they were lucky enough to properly handcuff the reigning 2019 fantasy MVP. All the sixth-year journeyman RB did in 15 games of action is rack up 1,015 total yards from scrimmage with eight trips to the end zone. Davis achieved all of this in style, leaving countless defenders grasping for air along the way.
Mike Davis is a tough dude to tackle pic.twitter.com/RpgwOfE8iF

— Ian Hartitz (@Ihartitz) December 28, 2020
Only Dalvin Cook (78), Derrick Henry (67) and David Montgomery (67) racked up more total forced missed tackles than Davis (65). Only Nick Chubb (0.31) had a higher rate of broken tackles per touch than Davis (0.29) among 65 players with 100 total touches. Here's to hoping that Davis gets a chance to keep on shining as both a real life and fantasy RB somewhere else in 2020.
Winner: Mike Davis
Honorable mention: Robert Tonyan, Kyler Murray
Best Fantasy Comeback
It's amazing the difference an increase in workload and/or efficiency can make for a fantasy footballer. Each year provides a few players that were left for dead in October after a disappointing first few games of the season before getting things going again in a big way down the stretch.
Several players at each position have large differences in PPR points per game in Weeks 1-8 compared to Weeks 9-16. Note that each player had to have played at least four games during each stretch to qualify.
Both Andy Dalton (+14.1) and Jalen Hurts (+11.2) are solid enough contenders, although their large discrepancies are more due to some brief appearances in the first half of the season before working as the every-week starter down the stretch. Credit to Cam Akers (+8.8) and J.D. McKissic for breaking out of their respective muddled backfields throughout November and December, while the likes of Tyreek Hill (+8.9) and T.Y. Hilton (+8) also each made a habit of putting up huge performances during the back half of the season.
Still, one man truly earned this honor: David Montgomery. The Bears' much-maligned second-year back didn't have quite the same difference in fantasy points as Akers, but his improvement from 13.2 PPR points per game in Weeks 1-8 to 21.9 in Weeks 9-16 was nothing short of remarkable. Overall, Montgomery joined Alvin Kamara and Dalvin Cook as the league's only RBs to average at least 20 PPR points per contest during the second half of the season. Only Nick Chubb and Mike Davis averaged more forced missed tackles per touch than Montgomery.
The ESPN-produced graphic comparing different traits of Montgomery's game to multiple high-end backs will always be funny, but it's about time the fantasy football community makes more of a habit of putting some serious respect on D-Mont's name. Next season likely won't be nearly as kind with Tarik Cohen (ACL, IR) back in the picture; just realize Montgomery has truly functioned as one of the league's most-productive backs for the better part of the last two months.
Winner: David Montgomery
Honorable mention: Cam Akers, T.Y. Hilton
Rookie of the Year
There were six rookies that averaged at least 15 PPR points per game in 2020:
It'd be easy to crown Robinson considering the undrafted free agent's surprising rise to prominence, although his more than solid production doesn't crack the position's top-25 debut seasons of all time. Jefferson (No. 9) and Aiyuk (No. 16) rank a bit higher in terms of the most PPR points per game from a rookie WR in NFL history, but even then we don't see truly mesmerizing separation from the pack.
That honor goes to Herbert, who became just the fourth rookie QB in NFL history to average at least 20 fantasy points per game even after knocking our minimum games played qualifier from eight to four. Herbert accounted for at least three scores and/or threw for 300 yards in 11 of 14 starts. The new record holder for most passing scores as a rookie, Herbert routinely displayed a combination of arm talent and athleticism that forced defenses to attempt to account for basically every square inch of the football field.
Rookie QBs to average at least 20 fantasy points per game in NFL history:

2017 Deshaun Watson
2012 Robert Griffin
2011 Cam Newton
…
2020 Justin Herbertpic.twitter.com/XEw4hAHoXZ

— Ian Hartitz (@Ihartitz) December 28, 2020
The 6-9 Chargers are hardly in the position they hoped for as we enter Week 17, but their future is brighter than ever thanks to their newfound 22-year-old stud under center.
Winner: Justin Herbert
Honorable mention: Justin Jefferson, James Robinson