NEW ORLEANS, LA - OCTOBER 16: Drew Brees #9 of the New Orleans Saints throws the ball during the first half of a game against the Carolina Panthers at the Mercedes-Benz Superdome on October 16, 2016 in New Orleans, Louisiana. (Photo by Jonathan Bachman/Getty Images)
Week 2 was not a panacea for whatever ailed offenses in Week 1. The last two weeks, games have averaged totals of 40.4 and 40.6 combined points, respectively, which is less than any week in the first half of the previous four seasons.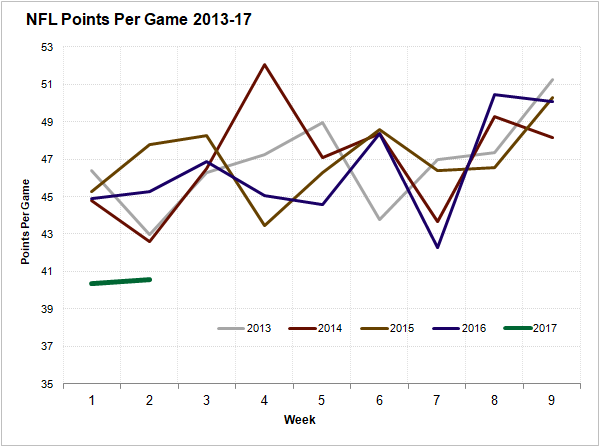 But that lack of points does not reflect parity. Instead, eight games were decided by at least two scores, and six teams — the Cowboys (45), the Bears (43), the Packers (40), the Vikings (36), the Saints (36), and the Browns (34) — ran at least 34 plays in garbage time. Let's unpack the winners and losers.
Quarterbacks
You must have PFF Edge to continue reading...