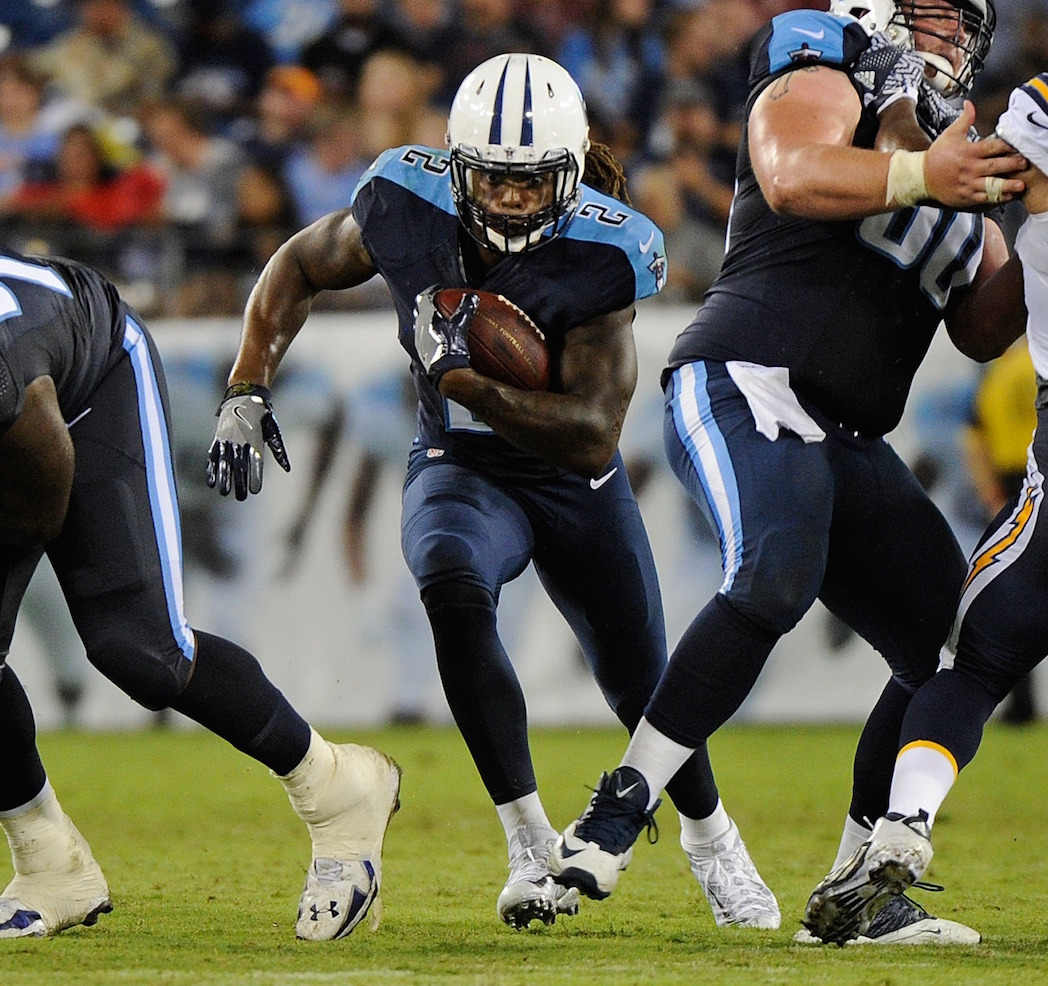 NASHVILLE, TN - AUGUST 13: Running back Derrick Henry #2 of the Tennessee Titans rushes during the first half against of the San Diego Chargers at Nissan Stadium on August 13, 2016 in Nashville, Tennessee. (Photo by Frederick Breedon/Getty Images)
Hopefully you paid attention to last week's FanDuel tournament guide. We touched on some of the tournament-winning players. It was just a matter of fitting the pieces together.
Will every week be as good as Week 2 was for us? In reality — probably not. But we'll keep trusting the process and hopefully uncover some more J.J. Nelsons and Michael Crabtrees while we're at it.
Here's a look at my Week 3 FanDuel tournament strategy.
(For the FanDuel cash game guide, click here)
Week 3 outlook: FanDuel pricing and projections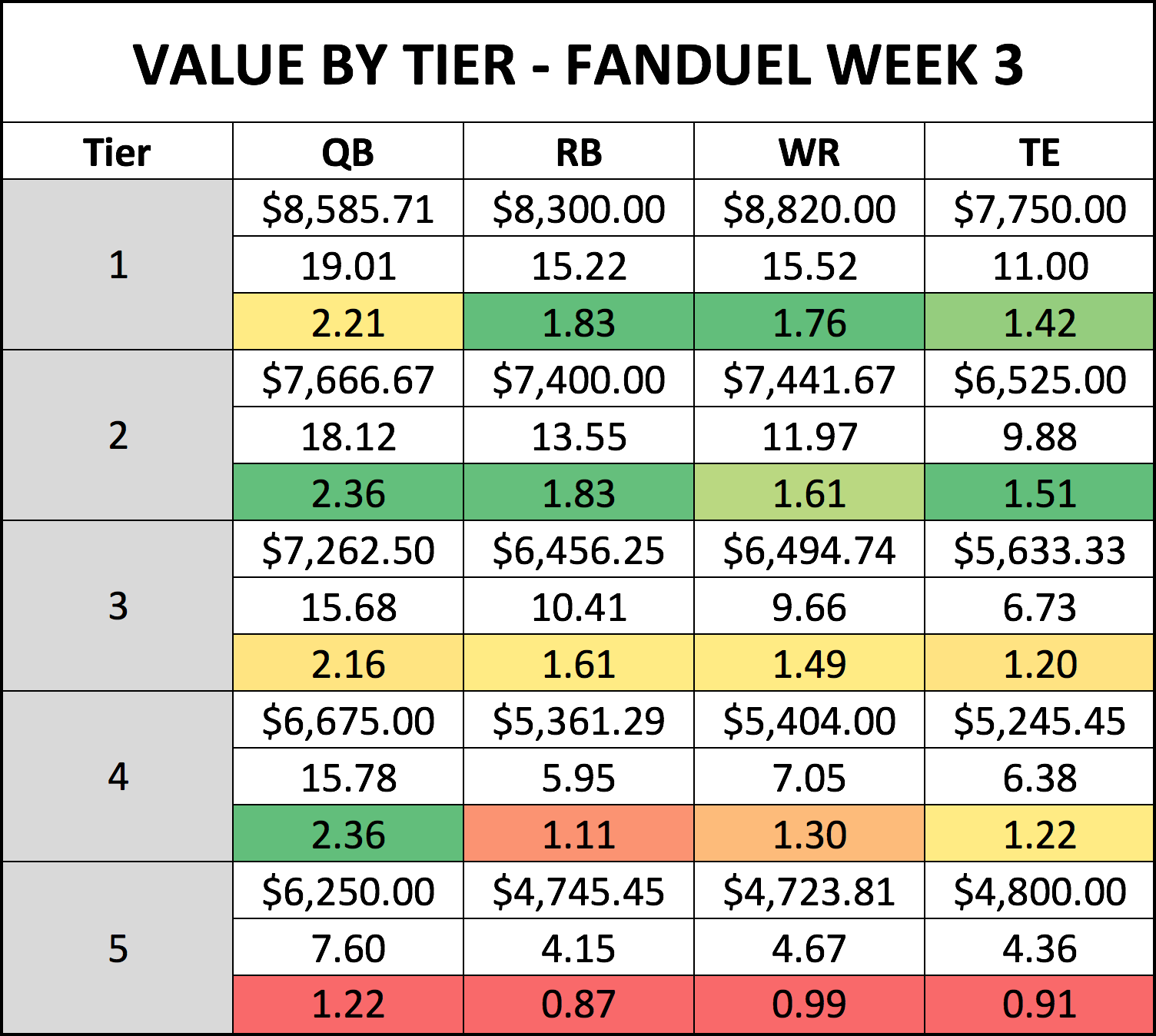 Tier Definitions
1
2
3
4
5
QB
$8000+
$7500-$7900
$7000-$7400
$6500-$6900
$6100-$6400
RB
$8000+
$7000-$7900
$6000-$6900
$5000-$5900
$4600-$4900
WR
$8000+
$7000-$7900
$6000-$6900
$5000-$5900
$4600-$4900
TE
$7000+
$6000-$6900
$5500-$5900
$5000-$5400
$4600-$4900
The Box: The first row within each tier represents the average salary of every player in that tier. The second row represents the average projected fantasy points for every player in that tier. The third row is the average value of each player in that tier (points/salary*1000). The Box is also color coordinated within each position throughout the tiers.
Quarterbacks
Quarterbacks I like this week:
You must have PFF Edge to continue reading...