Aside from the Julio Jones trade, few headlines have had a major impact on fantasy football since best ball drafts kicked off in early summer. Still, smaller news stories have affected fantasy outlooks and ADPs as we move closer to 2021 redraft season.
Editor's Note: PFF's 2021 Fantasy Football Draft Guide and 2021 Fantasy Football Cheat Sheets are LIVE!
In some cases, a player's movement up or down the draft board is just the start of a bigger rise or fall. In other cases, the market has overcorrected, and we can expect the player's ADP to bounce back over time.
Subscribe to
The following are five players who are going earlier in drafts and five going later compared to a month ago. Most have some piece of news that caused their ADP to change. Along with looking at why a player is moving, we'll see if the player is worth drafting at the current ADP or not.
All ADPs are from Underdog Fantasy.
ADP Risers
Current ADP: 45.2
Previous ADP: 57.3
Pitts' ADP was on the rise throughout the draft process as the fantasy community discovered how unique he is. His ADP remained stagnant for a month even after the Falcons used the fourth overall pick on him. Then Atlanta traded all-time great wide receiver Julio Jones to Tennessee, making for the biggest piece of NFL news this summer.
The trade should lead to a higher target share for Pitts than if Jones were around. Falcons wide receiver Russell Gage saw his ADP improve by over 20 picks because of the increased targets available. Titans quarterback Ryan Tannehill also moved up more than 20 picks with Jones now among his weaponry.
Verdict: Pass
Pitts would need to have the best rookie season for a tight end since Mike Ditka in 1961 to warrant his current ADP. He's the fourth TE off the board in typical drafts, even though no rookie tight end has finished in the top four in fantasy points since 2002. Pitts is being drafted at his ceiling, while the Lions' T.J. Hockenson is a better value around the same point of the draft.
Current ADP: 63.4
Previous ADP: 65.2
Williams' ADP has started to rise and will likely continue to do so throughout July. The rookie running back is competing with incumbent Melvin Gordon III for playing time in the Broncos backfield. Ryan O'Halloran of the Denver Post recently predicted Williams will lead Denver in rushing yards. This belief is becoming more common, leading to a subsequent drop in Gordon's ADP.
Verdict: Draft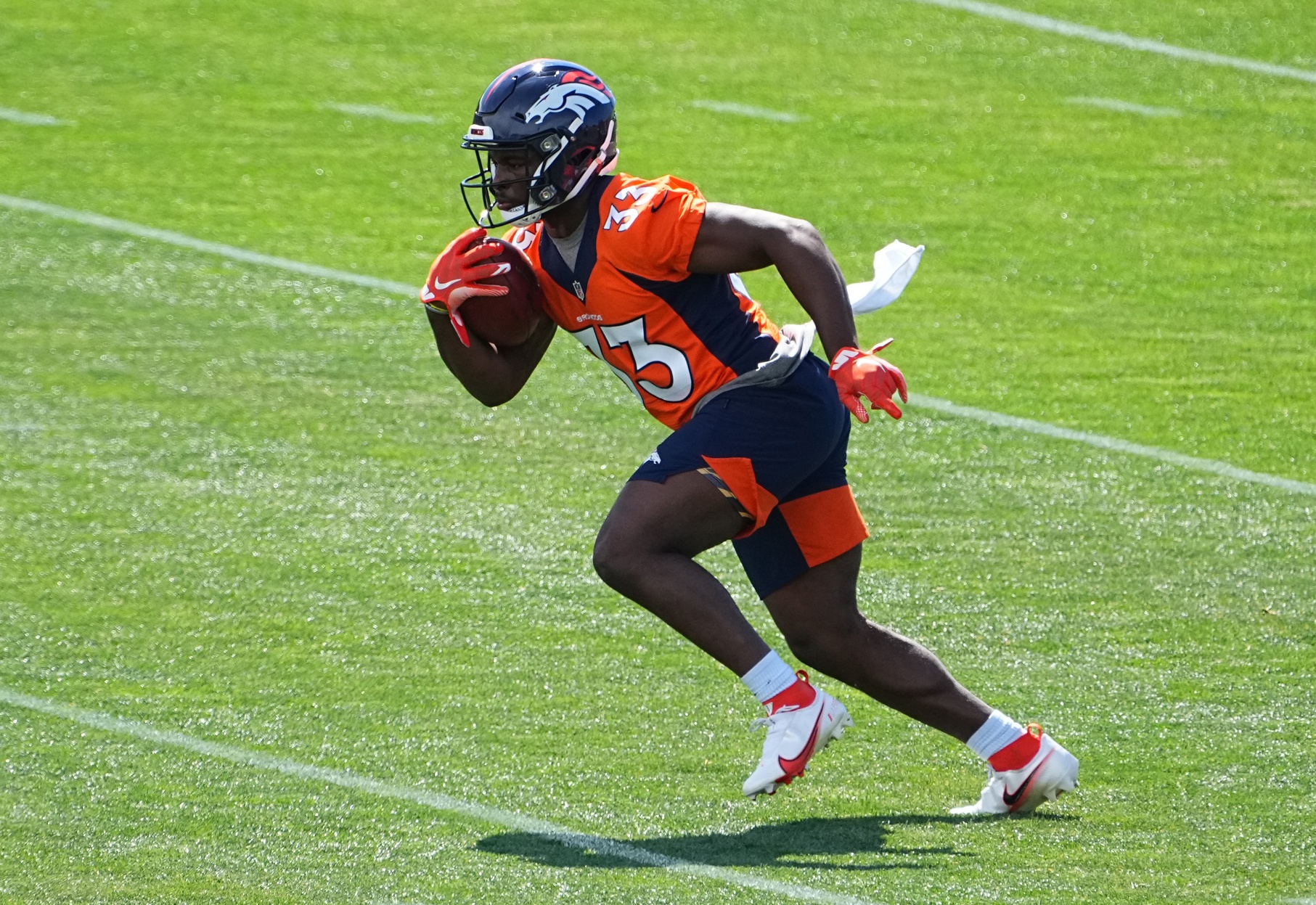 Subscribe to PFF Edge to continue reading
Already have a subscription? Sign In