At least in the public space, the current analytically driven belief is trading down in the NFL draft is one of the more optimal decisions a general manager can make on draft night. The basis of this idea is simple: The draft is largely random, so getting more picks gives a general manager more swings at the bat to get productive contributors. While there are reasonable contentions to this, the underlying theory is sound: The more players a team drafts, the more likely it is to get one or multiple good players. 
---
Click here for more PFF tools:
Draft Guide & Big Board | Mock Draft Simulator
Dynasty Rankings & Projections | Free Agent Rankings | 2022 QB Annual
Player Grades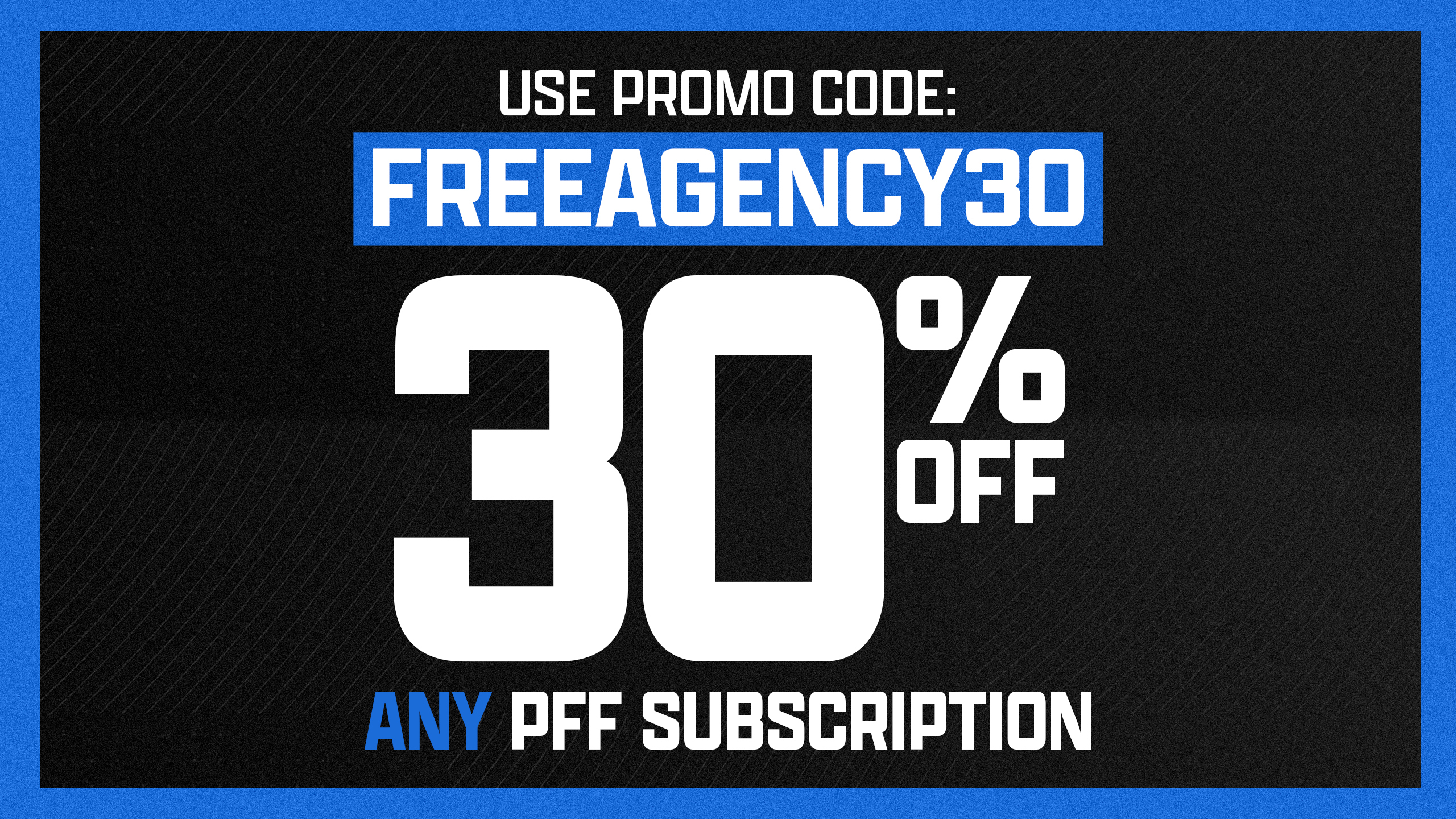 However, the overlooked aspect of this is not all trade downs are created equal, and savvy trade downs can allow a team to be flexible when trading up. NFL front offices are aware of this fact. And while overarching philosophies differ on how to attack draft day trades, we can evaluate them according to this simple standard: How much draft capital does a team lose when it trades up? When a team trades down, how much draft capital is it gaining? 
We will answer these questions using the Fitzergald-Spielberger chart to determine each draft pick's value and look on a per-draft basis. Due to analytics utilization with draft preparation being a recent phenomenon, we will only consider the past five drafts — 2017-2021.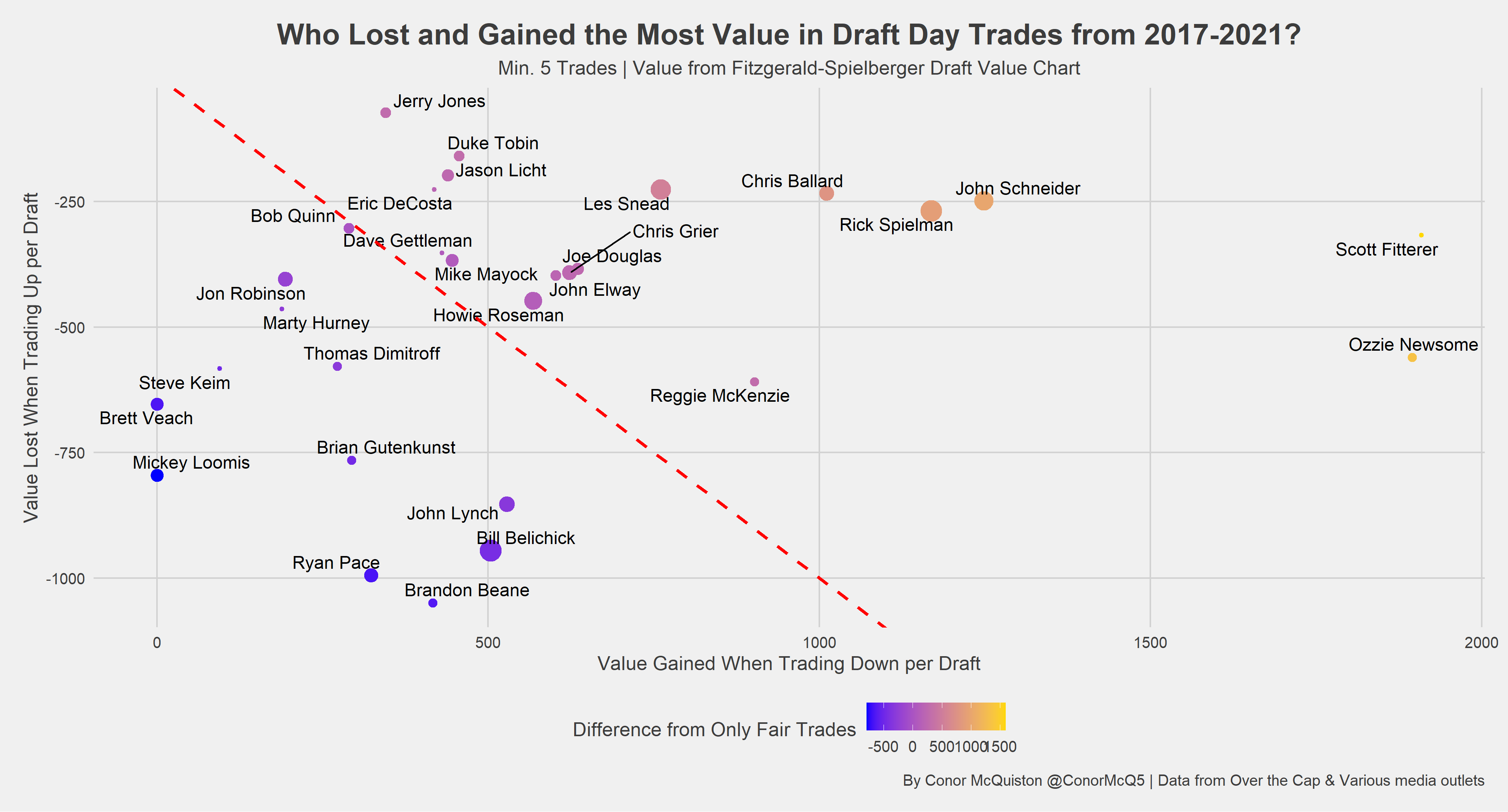 Above the red dashed line means the front office regimes tend to gain more value on their trade downs than lose value when they trade up. Below the red dashed line denotes the opposite.
The New Orleans Saints, under general manager Mickey Loomis, notoriously trade up and are far below the line. The Minnesota Vikings, under general manager Rick Spielman, were well known for trading down and accumulating picks.
From this plot, we can look at the Y-axis difference between the point and the dashed line to determine a single number for how much extra value a regime gained or lost compared to strictly making fair trades per draft. We'll only look at executives who currently have a "general manager" title, an equivalent title or are known to take the primary role in their organization's draft process.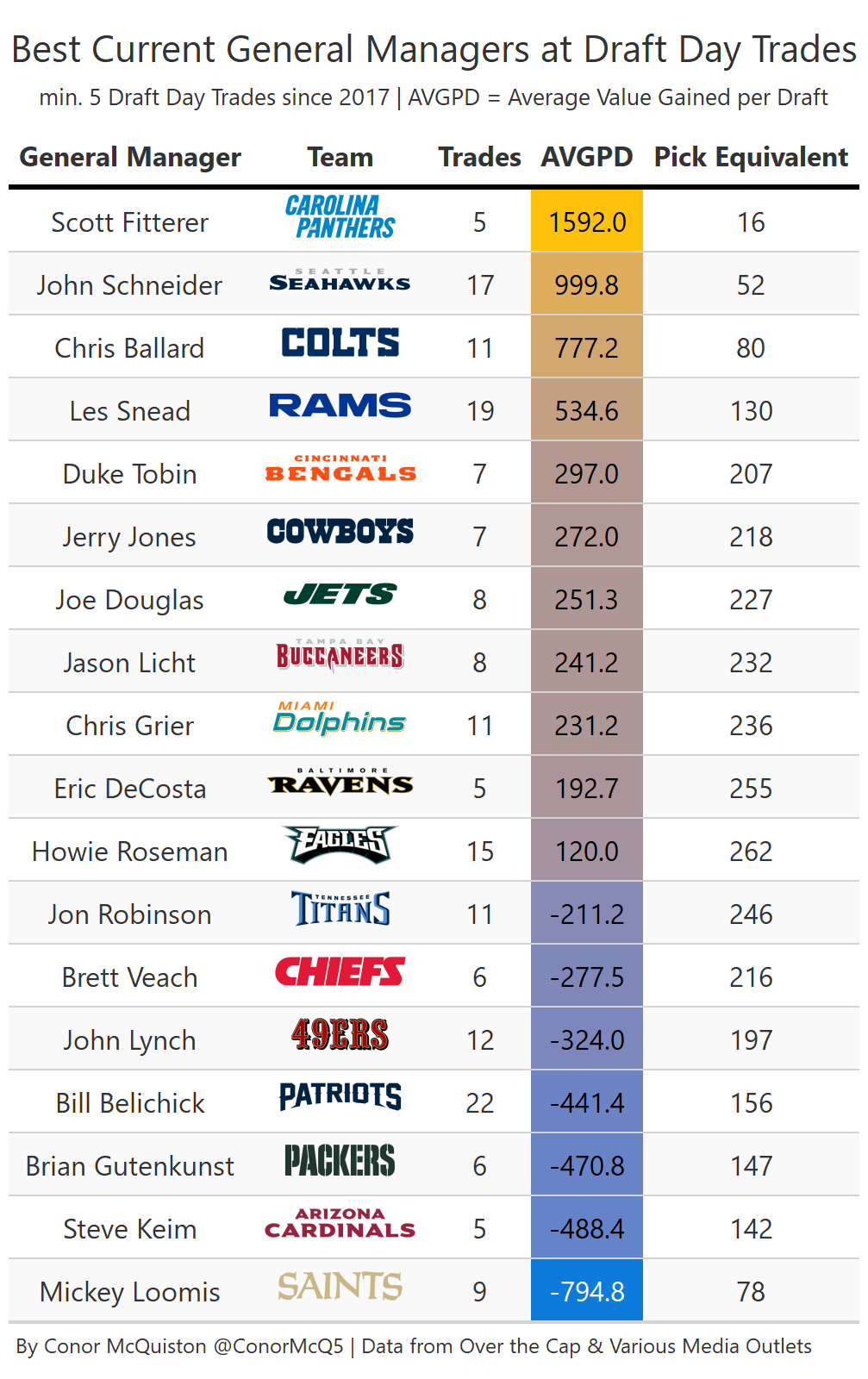 We'll now go through every entry in the list with their best and worst trades, by value gained or lost according to the Fitzgerald-Spielberger chart and a brief explanation of their placement. Any current general manager or equivalent not featured on the list is due to not making the minimum five trades since the 2017 NFL Draft. 
Editor's note: The best trade up and trade downs are denoted by the player the team traded up or down to select.
Best Trade Down: Nico Collins @ pick 89 (gained 813 points, 75th overall)
Worst Trade Up: Brady Christensen @ pick 70 (lost 317 points, 199th overall)
Explanation: Fitterer benefits from only having one draft in the sample, but it was a strong draft from a trade perspective. He only traded up once and lost an inconsequential amount of value that he later made up in a terrific trade down with Houston. While it is unlikely he will trade this well every year, it is an encouraging sign nonetheless for Panthers fans.
---
Best Trade Down: Darnell Savage @ pick 21 (gained 1001 points, 52nd overall)
Worst Trade Up: Darrell Taylor @ pick 48 (lost 557 points, 124th overall)
Explanation: Despite frequently drawing the ire of Seahawks fans, Schneider has done arguably the best job of any current NFL GM of securing draft capital during the event's three nights. Particularly in the first two nights of the draft, Schneider has done an excellent job trading down and accumulating picks throughout Day 2, which is undervalued by the standard Jimmy Johnson trade value chart and grants them the luxury to trade up on Day 3. His magnum opus came in 2019 when he traded down with the Packers even though Savage, Deandre Baker and Greg Little were still on the board, accumulating value equivalent to the second overall pick.
---
3. Chris Ballard, Indianapolis Colts
Best Trade Down: Sam Darnold @ pick 3 (gained 2626 points, 2nd overall pick)
Worst Trade Up: Khari Willis @ pick 109 (lost 428 points, 160th overall pick)
Explanation: Ballard's overall score is tremendously boosted by the Darnold trade, but even if you remove trades involving QBs, which have their own market, he still ends up in the top five. His story is similar to many others on this list. Like Schneider, he generally favors trade downs, although he doesn't typically gain more than the equivalent of an early Day 3 pick out of the deal. He makes up for this lack of efficiency in volume, which grants him the flexibility to make his rare trade-ups while making up for any capital he loses in the veteran QB market.
---
---
Best Trade Down: Joejuan Williams @ pick 45 (gained 550 points, 126th overall)
Worst Trade Up: Darrell Henderson @ pick 70 (lost 522 points, 133rd overall)
Explanation: Much of what can be said about Ballard can also be said about Snead. His placement is more a result of trade-down volume than marquee moves. In the 2020 and 2021 drafts, he strictly traded down, which was a change from his previous tendency of trading up at least once every year from 207-19. Most of his trade downs net an extra value equivalent to a late sixth- or seventh-round pick — which, for a team that routinely has little draft capital as a result of aggressive trades, is significant for recouping that loss.
---
5. Duke Tobin, Cincinnati Bengals
Best Trade Down: Christian Barmore @ pick 38 (gained 967 points, equivalent to 55th overall)
Worst Trade Up: Ryan Finley @ pick 104 (lost 332 points, equivalent to 193rd overall)
Explanation: Tobin and those who follow him mark a clear tier delineation in terms of value amassed amongst NFL decision-makers. His regime specifically takes a quality over quantity approach to trading down. Of his four trade downs, nearly 80% of their total value came from the deals for the right to select Barmore and Drew Lock. The rest of their trades are largely not noteworthy: Between 2020 and 2021, Tobin only made a single draft-day trade, and the surplus values of the unmentioned trades do not exceed mid-Day 3 value.
---
6. Jerry Jones, Dallas Cowboys
Best Trade Down: DeVonta Smith @ pick 10 (gained 663 points, 101st overall)
Worst Trade Up: Tyler Biadasz @ pick 146 (lost 322 points, 197th overall)
Explanation: The Cowboys' draft-day trade strategy resembles the Bengals', however, they almost strictly trade down and have not had multiple blockbuster trade downs. Their trades' surplus value only exceeded Day 3 value once — when they traded with the Eagles for the right to select Smith. Dallas largely reserves its trades for after the draft's first night.
---
7. Joe Douglas, New York Jets
Best Trade Down: Dalton Keene @ pick 101 (gained 724 points, 89th overall)
Worst Trade Up: Alijah Vera-Tucker @ pick 14 (lost 883 points, 65th overall)
Explanation: It is difficult to fully evaluate the Douglas administration's draft-day trade strategy due to such a small sample size. Overall, the Jets have favored trade downs, usually getting solid returns somewhere within the earlier half of Day 3. In 2020, they did an excellent job accumulating value equivalent to the 30th overall pick only on two trade downs; however, in 2021, Douglas had the second-costliest non-QB trade in the entire 2021 draft. Assuming these sorts of deals do not become commonplace, however, there is plenty of reason for optimism.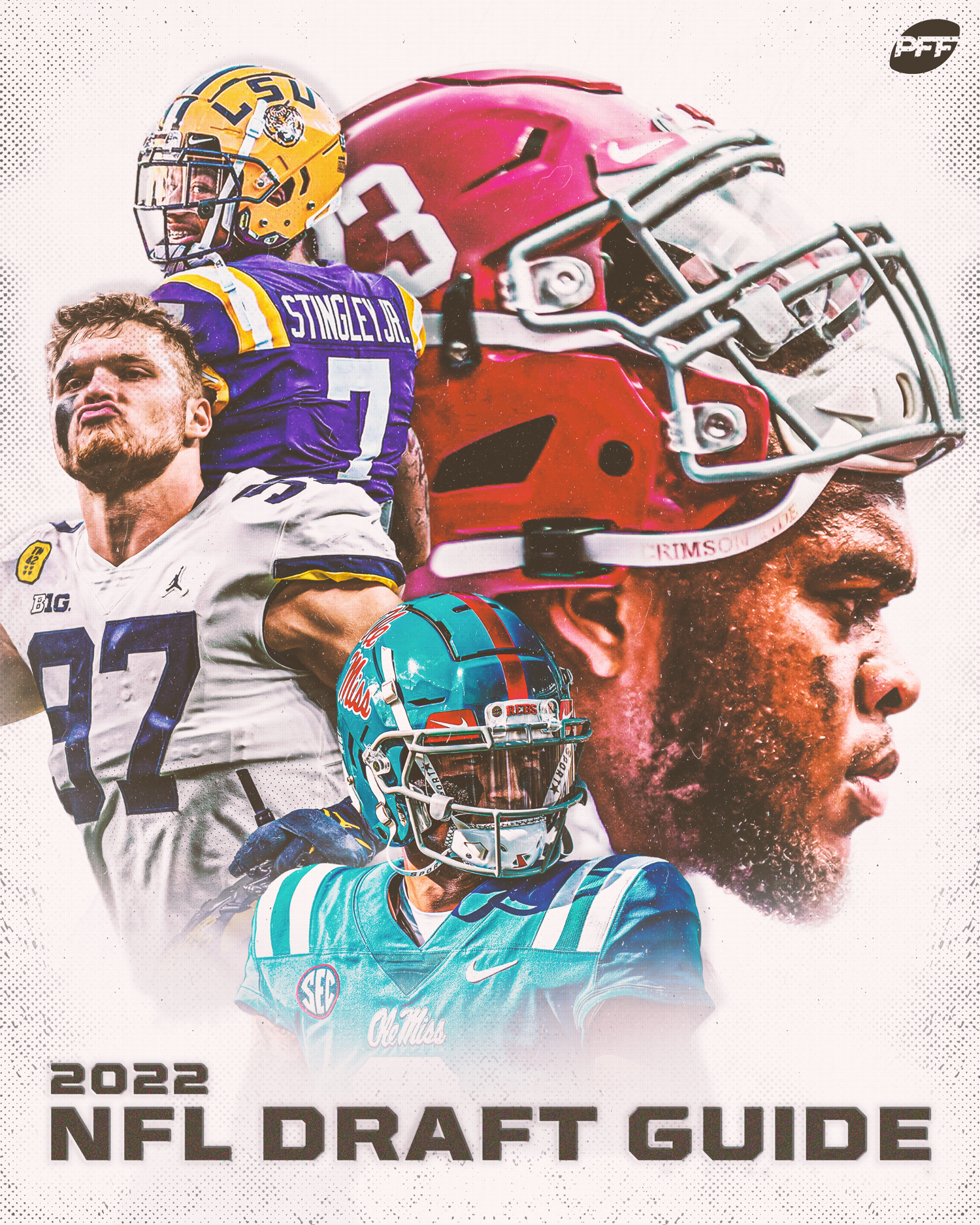 ---
8. Jason Licht – Tampa Bay Buccaneers
Best Trade Down: Josh Allen @ pick 7 (gained 1483 points, 20th overall)
Worst Trade Up: Alex Cappa @ pick 94 (lost 326 points, 196th overall)
Explanation: Licht is not a particularly prolific progenitor of pick trades, but most of his trade-ups are sensible, as he's only surrendered value equivalent to a Day 3 pick, which he typically receives back after trading down. From 2019-21, he only traded once per draft, which is average for a typical NFL front office regime. His score is so high up because of his trade with the Buffalo Bills for the right to select  Allen, which in part allowed him to trade up in that same draft for Cappa.
---
8. Chris Grier – Miami Dolphins
Best Trade Down: Trey Lance @ pick 3 (gained 1983 points, 7th overall)
Worst Trade Up: Jaylen Waddle @ pick 6 (lost 807 points, 75th overall)
Explanation: From the 2017-2019 drafts, Grier follows the same overarching trend as Licht — most of his trades were menial, and he did not engage in the practice very often. This changed in the 2020 NFL draft, where Grier became a GM engaged in a form of "book balancing." He traded the right to select Jordan Love in 2020 and Lance in 2021  and then his trade-ups essentially had equivalent total value. In 2020, this transformed into Curtis Weaver and Solomon Kindley while, in 2021, it turned it into Waddle and Liam Eichenberg.
---
9. Eric DeCosta – Baltimore Ravens
Best Trade Down: Andre Dillard @ pick 22 (gained 803 points, 76th overall)
Worst Trade Up: Miles Boykin @ pick 93 (lost 624 points, 108th overall) 
Explanation: DeCosta only barely made the threshold (five draft day trades) in his first three drafts leading Baltimore, indicating that trades are not a particularly large part of his draft0day strategy. Additionally, when he has traded down, he has shown the same "book balancing" tendency as Grier — in two of his three drafts, a trade down has been coupled with a trade-up of roughly equal value.
---
10. Howie Roseman – Philadelphia Eagles
Best Trade Down: Jaylen Waddle @ pick 6 (gained 807 points, 75th overall)
Worst Trade Up: Andre Dillard @ pick 22 (lost 803 points, 76th overall)
Explanation: Roseman takes the "book balancing" idea demonstrated by DeCosta and Grier to the extreme. Draft-day trades are a large part of the Eagles' strategy, as they have executed at least three trades in every draft besides 2019. Additionally, in most drafts, those tend to be couple of trade downs with equally valuable trade-ups. The exceptions to this rule are the 2019 Dillard trade and when the Eagles failed to trade up a single time in 2020.
---
11. Jon Robinson – Tennessee Titans
Best Trade Down: Amari Rodgers @ pick 85 (gained 474 points, 146th overall)
Worst Trade Up: Harold Landry @ pick 41 (lost 558 points, 124th overall)
Explanation: Now, we begin to see a trend of GMs who prefer to trade up to get players as opposed to trading back and accumulating picks. Robinson is on the low end of this aggressive GM spectrum as trade downs comprised one-third of his draft-day trades. Additionally, in 2017 and 2021, he did approximate a "book balancing" strategy by trading up and down an equal number of times, however, he threw this strategy out in 2018. None of his trades were individually egregious, as he gave up value equivalent to an early fourth-round pick or worse in each trade, but in total, the Titans lost value equivalent to the 50th overall pick as a result of his trade-ups.
---
Related content for you:
2022 NFL Draft: Perfect fits for teams that did not spend big in free agency via Sam Monson
---
12. John Lynch – San Francisco 49ers
Best Trade Down: Mitchell Trubisky @ pick 2 (gained 1885 points, 9th overall)
Worst Trade Up: Trey Lance @ pick 3 (lost 1983 points, 7th overall)
Explanation: Following an extremely sharp pick swap with Chicago for the right to select Trubisky in 2017, Lynch had full reign to trade up on three separate occasions in his maiden draft. Since then, he has shown the same proclivity for losing value while trading up, which culminated in an aggressive blockbuster move to acquire Lance while still trading up for Trey Sermon later on Day 2.
---
13. Brett Veach – Kansas City Chiefs
Best Trade Down: None
Worst Trade Up: Derrick Nnadi @ pick 10 (lost 1249 points, 32nd overall)
Explanation: Veach is an interesting case because he is the more efficient version of Loomis. During his tenure as Chiefs GM, he has never traded down. His saving grace, however, is that when he does trade up, he doesn't lose much value. In addition, he doesn't do it very often. Over the past three drafts, he has only made one trade in each, and the most value he lost in any of those trades was the equivalent of the 182nd pick for Mecole Hardman. While not the analytically optimal strategy, Veach's strategy likely represents the sharpest version of a trade-up-heavy approach. 
---
14. Bill Belichick – New England Patriots
Best Trade Down: Kenneth Murray @ pick 23 (gained 599 points, 114th overall)
Worst Trade Up: Christian Barmore @ pick 38 (lost 967 points, 55th overall)
Explanation: The most prolific trader of this era, as he's executed 22 total pick swaps. Half of his trade downs came in 2018, and outside of that, he is extremely aggressive in trading up for players. Since 2019, he has only traded down three times while trading up nine times. Like most trades, the Pats have only lost the equivalent of Day 3 picks when trading up.
---
15. Brian Gutenkunst – Green Bay Packers
Best Trade Down: Marcus Davenport @ pick 14 (gained 1176 points, 37th overall)
Worst Trade Up: Darnell Savage @ pick 21 (lost 1001 points, 52nd overall)
Explanation: Trading away from Davenport is the only trade down Gutenkunst has executed in his time as GM, and accompanying that trade, he did perform some book balancing trade-ups. He has only performed six trades in his time as GM, but his only saving grace is low volume. His trade-ups, aside from Savage, individually didn't lose much more than Day 3 pick value. Trading, in general, does not appear to be a significant part of Gutenkust's strategy, and he only seems to use it to move up.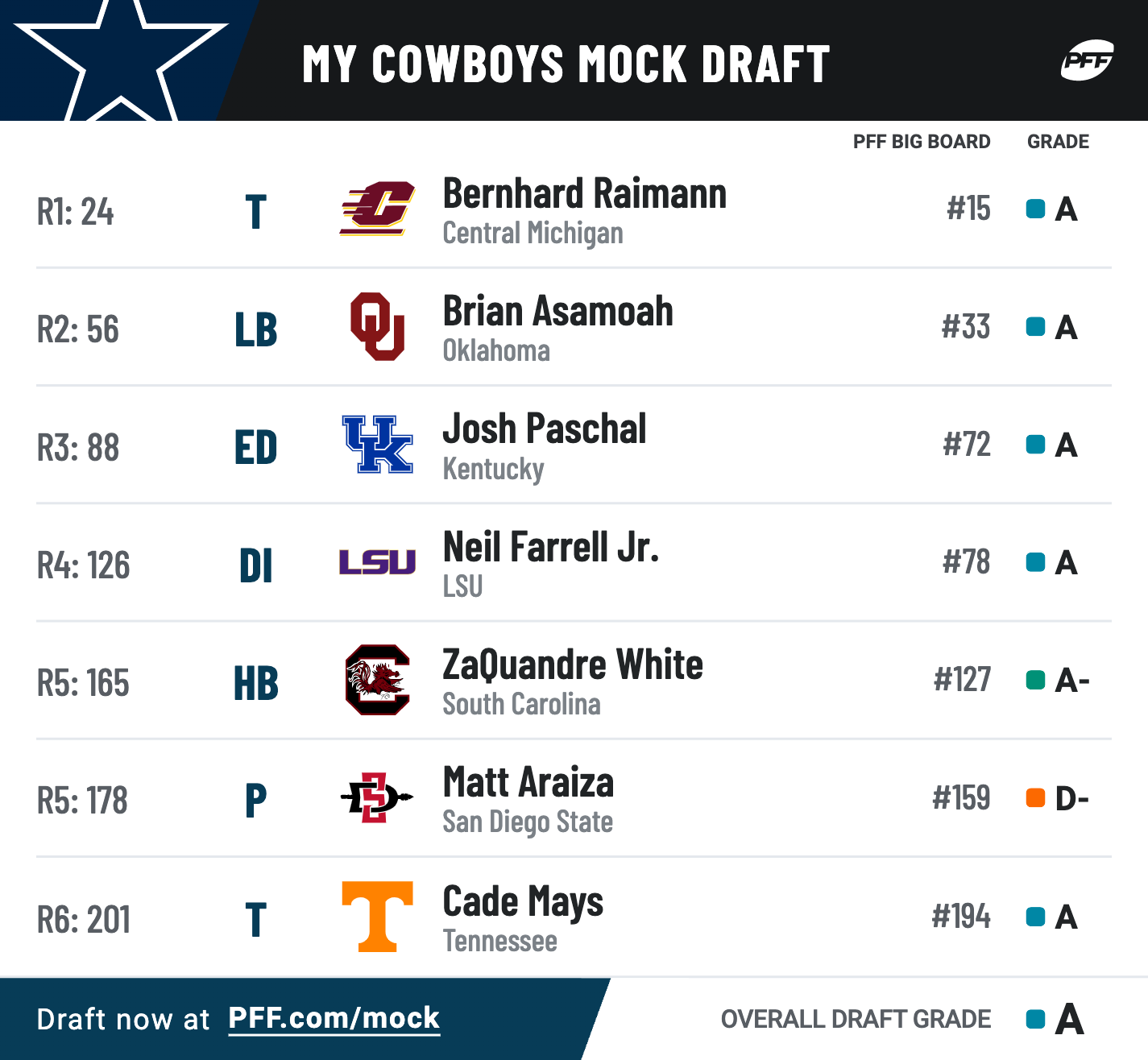 ---
16. Steve Keim – Arizona Cardinals
Best Trade Down: Daeshon Hall @ pick 77 (gained 472 points, 147th overall)
Worst Trade Up: Budda Baker @ pick 36 (lost 1269 points, 30th overall) 
Explanation: Keen observers will note that the Cardinals traded up for Josh Rosen in 2018 — where, according to the Fitzgerald-Spielberger draft value chart, the Cardinals gave up less capital to select their alleged franchise QB than a future All-Pro defensive back. Their placement on this list is more the result of those two massive trade-ups as opposed to an overall strategy, as they've only traded five times since 2017. Their remaining three trades were largely inconsequential from a value standpoint, as the surpluses did not amount to more than a fifth-round pick lost or gained.
---
17. Mickey Loomis – New Orleans Saints
Best Trade Down: None
Worst Trade Up: Marcus Davenport @ pick 14 (lost 1176 points, 37th overall)
Explanation: Loomis's reputation of refusing to trade down precedes him. From a value perspective, it is an issue given how frequently he does it — at least twice in every draft since 2019 — and the only real remedy is to hit on the picks. It is outside the scope of this article to determine if the players being traded for have generally been successful, but a cursory look does not indicate they are more likely to succeed than any other team.