Oregon edge defender Kayvon Thibodeaux is the polarizing prospect du jour of the 2022 NFL Draft. There's always one.
Thibodeaux was the favorite to go No. 1 overall for most of the 2021 NFL and college football seasons before something flipped during the pre-draft process. Now Michigan edge defender Aidan Hutchinson is the top choice to go first overall to the Jacksonville Jaguars, though there also have been murmurs that Georgia edge defender Travon Walker could be the No. 1 pick. There was a brief time before the Jaguars franchise tagged offensive tackle Cam Robinson that Alabama tackle Evan Neal and North Carolina State tackle Ikem Ekwonu were believed to be in the mix to go first, as well.
NFL Media's Daniel Jeremiah, Sports Illustrated's Albert Breer and ESPN's Todd McShay have all questioned Thibodeaux's effort on the field in recent months, weeks and days. Jeremiah did note that Thibodeaux played through an ankle injury during his final college season. He suffered a high-ankle sprain in Oregon's first game of the season and missed the Ducks' next two games before returning.
So, are the concerns over his effort real?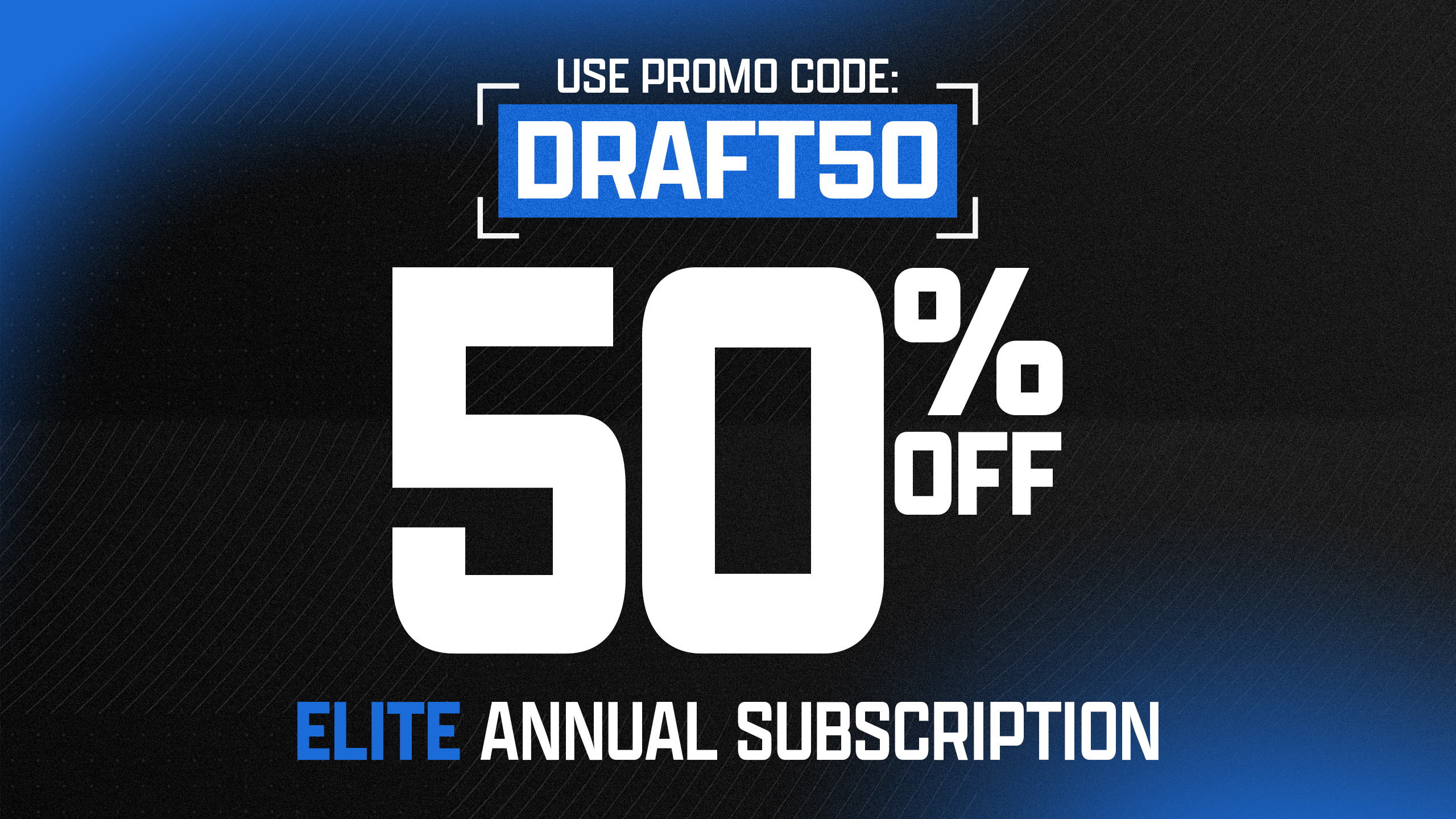 One West Coast scout told PFF that the effort questions are mostly media-driven.
An AFC executive also downplayed concerns about Thibodeaux.
"His effort is above average," an AFC executive said. "It's not bad, not good. He can turn it on. They said the same thing about Jadeveon Clowney."
One NFC executive we spoke to wasn't as high on Thibodeaux.
"He only wants to rush the passer," he said. "Utah ran at him all night."
Thibodeaux earned a 60.7 run-defense grade in the Pac-12 championship game against Utah. He registered two tackles and one defensive stop in the game.
Another league source we spoke to believes the questions over Thibodeaux's effort are agenda-driven and questioned if teams were leaking information to get him to drop in the draft.
Still, one more league source we spoke to believed the effort concerns were "real-ish."
Thibodeaux shrugged off questions about his motor at the NFL Scouting Combine.
"I feel like everyone has a job," Thibodeaux said. "For me, I feel like, when you have a smart kid like me, you have a lot of positives, someone has to find the negatives. I don't really look too much into it. I know what I can do for a team. And when we're breaking down film, I'm able to talk about the ins and outs of the game. I'm not really too worried about what people have to say as far as that, as long as the teams and I can come to an understanding of who I am and how hard [I play] and the love I have for the game."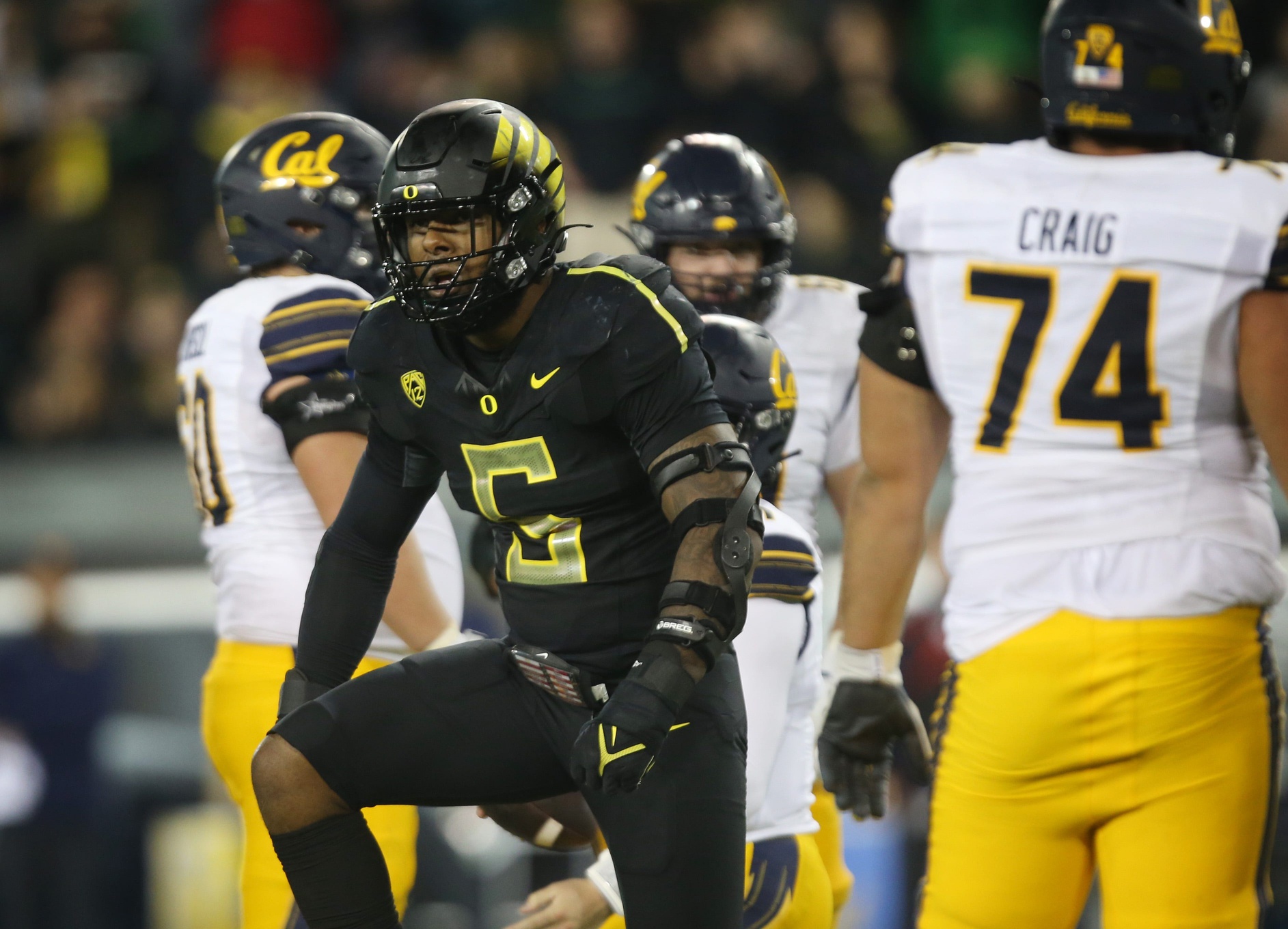 One source we spoke to believed Thibodeaux's range to be drafted was anywhere from fifth to ninth overall. Another source put it in the four to 10 range. The New York Jets pick fourth and 10th overall. The New York Giants pick fifth and seventh overall. The Carolina Panthers (sixth), Atlanta Falcons (eighth) and Seattle Seahawks (ninth) also pick in that range. The Jets, in particular, are viewed as a good fit for Thibodeaux.
It's a loaded class for top-end pass rushers, however. Hutchinson and Walker are both in the mix to go first overall, while Florida State's Jermaine Johnson also could come off the board anywhere from fifth to 14th overall. Purdue's George Karlaftis and Minnesota's Boye Mafe could go later in the first round.
Thibodeaux's 91.5 PFF pass-rush grade ranked fourth among qualified draft-eligible FBS edge defenders last season. He finished the year with 47 total pressures, nine sacks and 11 QB hits. His 76.8 run-defense grade ranked 23rd among 133 edge defenders.
Thibodeaux ranked sixth in pass-rush productivity, a PFF metric, in 2021. His 22.8% pass-rush win rate ranked 10th. He also had the third highest pass-rush grade (92.0) from true pass sets.
At 6-foot-4, 256 pounds, Thibodeaux ran a 4.58-second 40-yard dash with a 1.56-second 10-yard split and 27 bench press reps of 225 pounds at the NFL Scouting Combine. He ran a 7.23-second 3-cone and 4.38-second short shuttle with a 9-foot, 11-inch broad jump at his pro day. His 9.6 Relative Athletic Score ranks 59th out of 1,456 defensive ends since 1987.
He was ESPN's top high school recruit coming out of Oaks Christian High School in 2019 and committed to Oregon over offers from 26 other schools including Alabama, Michigan and LSU.
It's been noted that Thibodeaux has interests outside of football. He released an NFT and launched his own cryptocurrency, $JREAM, in 2021 at Oregon. He's an avid chess player and described a 30-year plan where football is the "means to a beginning" in an interview with ESPN last year.
No sources raised Thibodeaux's outside interests as a concern to PFF. Thibodeaux said at the combine that he believes questions about his love of football are just a "media narrative."
"​​There always has to be some narrative that's drawn," Thidodeaux said. "For me, I'm an L.A. kid, and if you know the adversity I went through to get here, and the things that I had to sacrifice, and the things my mother had to sacrifice for me to be here, you'd really understand how I feel in my heart. When you talk about fire, when you talk about passion, I think you can't really explain it. I get emotional thinking about it, because all the sacrifices it took for me to get here, I wouldn't have made those sacrifices if I didn't love the game. I'm blessed to be here, and I'm just happy that these teams want to talk to me, and they want to get to know me."
Thibodeaux no longer appears in the mix to go first overall, but any questions about his effort or love for the game aren't expected to keep him out of the top 10.