The 2018 NFL Draft wide receiver class lacks true consensus No. 1 options, but it's loaded with No. 2 and No. 3 potential threats. From bigger receivers, to slot options, to hybrids, this class offers something for everyone depending on the desired skillset. There may not be many first-round receivers in the class, but there's talent to be had in the middle rounds for sure.
Version 2 of the 2018 NFL Draft Guide is here! For PFF Edge & Elite subscribers, a comprehensive guide featuring player profiles of signature stats, grades and exclusive PFF content including position by position rankings. Find out more information here and join PFF now!
[Editor's note: These rankings were originally posted on March 1, edited on April 9 following the 2018 NFL Scouting Combine and various pro day workouts, these rankings have evolved one final time on April 23 as we are just days away from the 2018 NFL Draft.]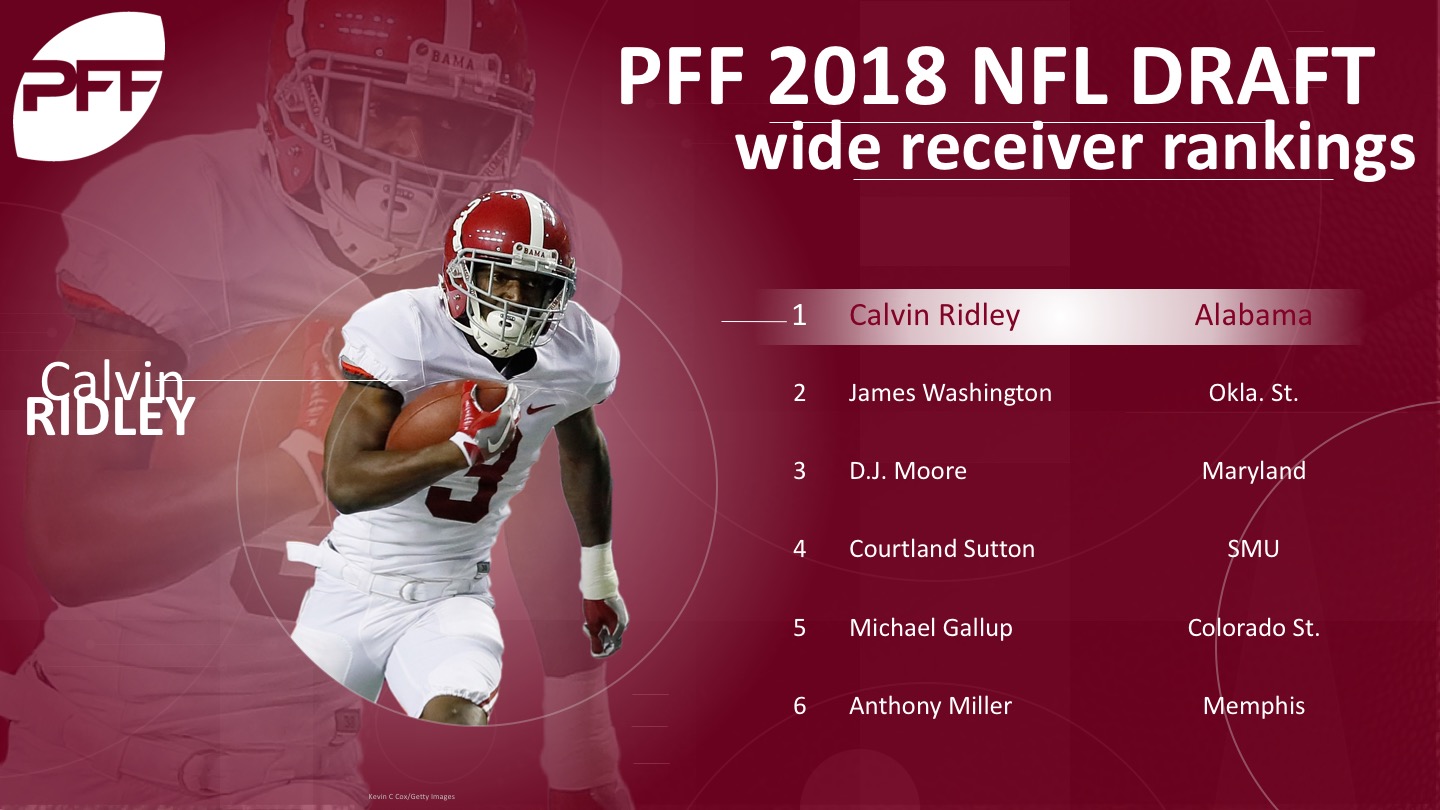 1. Calvin Ridley, Alabama
Ridley has excellent speed that shows up down the field and in his route-running, making him one of the more dynamic options in the class. His production was limited in Alabama's scheme, but he averaged 45.1 yards on his deep catches, showing what he's capable at the next level. His age is a question mark as he'll be 23 on opening day, but his downfield ability pushes him toward the top of the class.
Subscribe to PFF Edge to continue reading
Already have a subscription? Sign In