The 2023 NFL Draft is officially in the books. After a flurry of selections from Thursday to Saturday, 259 players were selected to join the NFL.
With that, we give you our full recap of the Green Bay Packers' draft, with analysis on every selection the team made during the weekend and an in-depth look at their top pick.
For more information on the players your favorite team drafted, it's not too late to get the 2023 NFL Draft Guide, which includes expanded scouting reports, draft grades, offseason reports, unique advanced data, PFF grades and much more.
More PFF draft content:
LIVE Draft Tracker | Mock Draft Simulator | 2023 NFL Draft Guide
Top 200 Big Board | PFF Mock Drafts | Measureables & Workout Data
NCAA Premium Stats | Draft Rankings By Position | Prospect Superlatives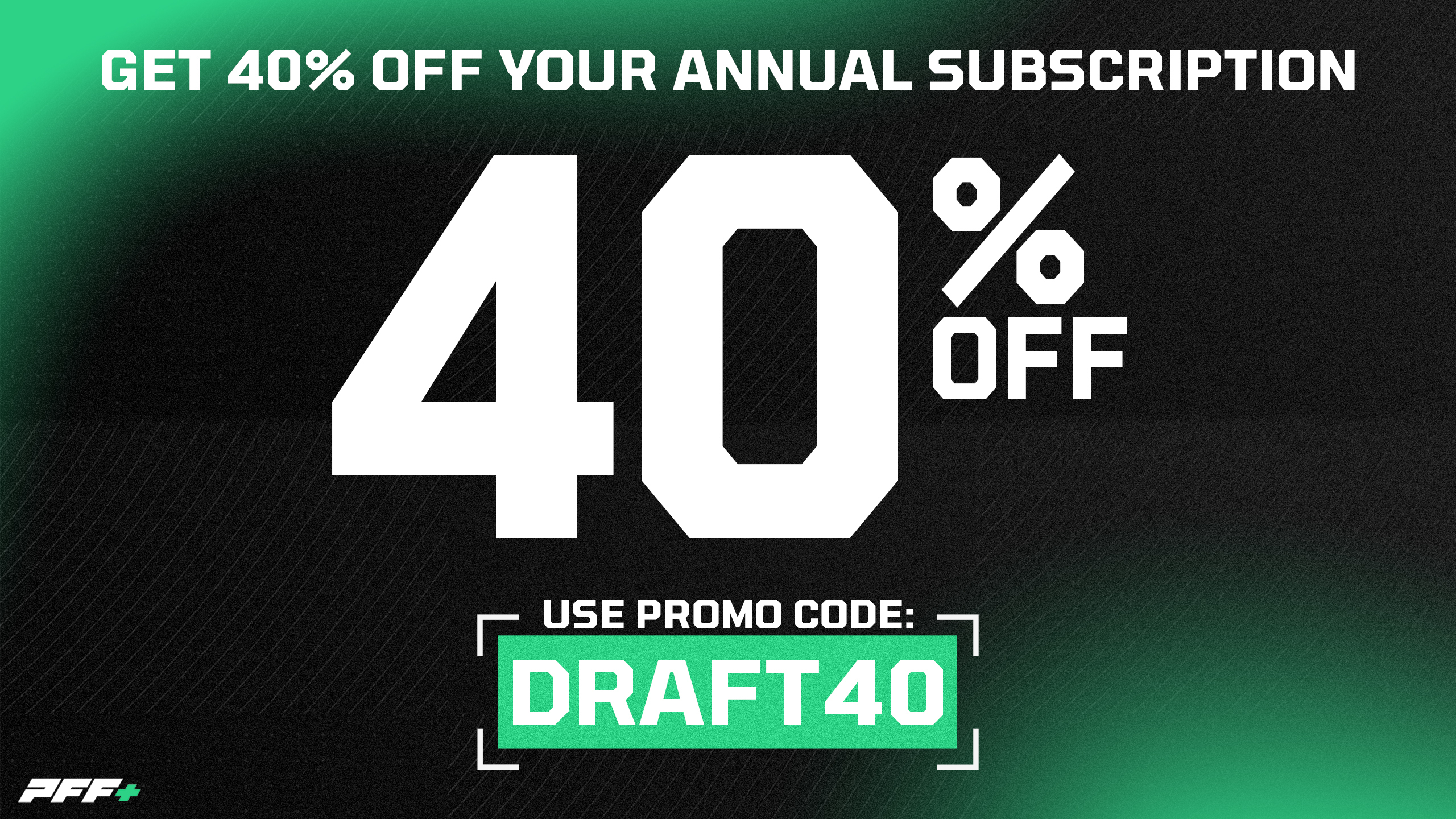 2023 NFL Draft Picks
R1 (13): EDGE Lukas Van Ness, Iowa
R2 (42): TE Luke Musgrave, Oregon State
R2 (50): WR Jayden Reed, Michigan State
R3 (78): TE Tucker Kraft, South Dakota State
R4 (116): EDGE Colby Wooden, Auburn
R5 (149): QB Sean Clifford, Penn State
R5 (159): WR Dontayvion Wicks, Virginia Tech
R6 (179): DI Karl Brooks, Bowling Green
R6 (207): K Anders Carlson, Auburn
R7 (232): CB Carrington Valentine, Kentucky
R7 (235): RB Lew Nichols III, Central Michigan
R7 (242): S Anthony Johnson, Iowa State
R7 (256): WR Grant DuBose, Charlotte
Day 1: Many thought this was the spot for a playmaker for quarterback Jordan Love, but the Packers instead opt for an edge defender in Van Ness. A power rusher, he can push through opposing offensive linemen and likely comes with the versatility of being able to kick inside at times.
Day 2: The Packers address their receiving corps on Day 2 after (once again) passing on several receiving options in the first round. Musgrave adds a different element to their tight end room with the size and speed to challenge defenses down the seam. He looked to be on his way to a very strong 2022 season for Oregon State before a knee injury cut his campaign short after just two games, making this a projection play for Green Bay.
Reed was a "late-riser" after a strong Senior Bowl showing, where he displayed an extensive package of releases at the line and sharp route running, but was No. 86 on the consensus big board and comes off at No. 50 here. Reed struggled a bit with drops, doing so on 8.3% of catchable targets in 2022, and is just an OK athlete with his vertical jump, broad jump and short shuttle all ranking inside the 50th percentile or lower.
Day 3: Wooden should offer some inside-outside for the Packers after playing primarily on the interior for Auburn at 273 pounds. He has active hands and earned a 60th-percentile run-defense grade across three college seasons as a starter.
Brooks may need to move inside with limited athleticism, but he makes the absolute most out of his skill set, as his 93.0 overall grade was the top mark in college football. The grade comes from savvy play against lesser competition and should not be taken as an indication he's going to dominate at the NFL level, but his 23.8% pass-rush win rate is due to good hand usage and a sound pass-rush plan.
The Packers will be looking for the 2021 version of Nichols, who ran for over 1,800 yards and 16 touchdowns with an 86.1 PFF rushing grade that year. He's a compact back at 5-foot-11 and 222 pounds.
Ranked 90th on PFF's big board, Johnson was a fast riser who converted from cornerback to safety in his senior season. He is versatile and performed well enough to possibly project him as a starter at the position with the proper development.
DuBose produced a 72.8 PFF receiving grade but just 62.2 against man coverage. He averaged 1.87 yards per route run this past season.
DRAFT GRADE: B+

Prospect Spotlight: EDGE Lukas Van Ness, Iowa
Van Ness is an ascending power rusher with unique strength and flexibility. When he wants to go through offensive linemen, he almost always can. He earned an 80.2 overall grade this past fall with 46 pressures on 271 pass-rushing snaps.
Strengths, weaknesses and NFL role
Where he wins: Pad Level
It's truly a sight to behold how low the 6-foot-5 Van Ness can get into contact. He's at a 45-degree angle snap after snap and somehow stays on balance.
What's his role? Versatile DL
Van Ness played nearly all of the 2021 season as a three-technique for Iowa before kicking outside more often this past fall. He trends more as an edge defender in the NFL but can fill either in a pinch.
What he can improve: Any other moves
Due to how dominant Van Ness was as a bull rusher, I don't blame him for repeatedly going back to that well. That being said, NFL offensive linemen are unlikely to afford him the same luxury.
Free for 7-days. Subscribe to continue reading and unlock
All premium content with the best insights + analysis in the game
NFL Draft Guide, Big Board + Mock Draft Sim
Fantasy Draft Kit and Nathan Jahnke's award winning rankings
Bet smarter with PFF player mismatches and expert betting insights
NFL and CFB player grades and premium stats
Unlock all PFF data trusted by all 32 NFL teams
Already have a subscription? Log In