Day 2 of the 2022 NFL Draft is in the books after a wide spectrum of selections and a plethora of trades that shook things things up.
Here are my favorite moves of the day.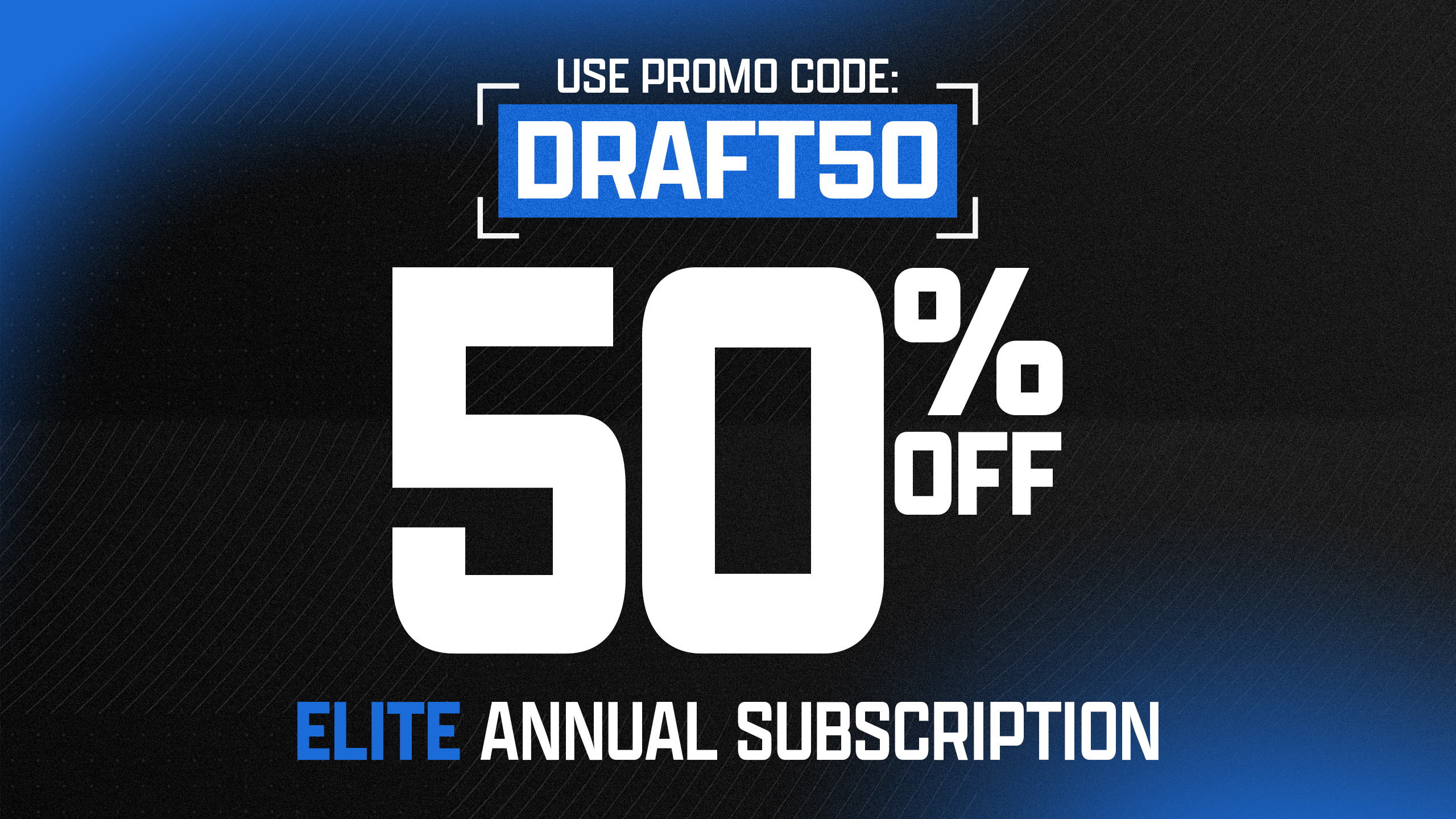 Ebiketie is a player who seemed to fly under the radar throughout the entire pre-draft process, but he has legitimate tape at Penn State. His PFF pass-rush grade improved each season of his career across two different programs, topping out at 90.5 this past year. He had 52 pressures on 374 rushes and has some outstanding technique and fundamentals. The Falcons need talent on defense, and Ebiketie should be an immediate Day 1 starter for them.
In my eyes, Andrew Booth Jr. is a clear first-round talent at cornerback. He is raw and has some technique issues — you will rarely see a cornerback on the ground as often as he is — but his footwork and physical tools are special. The Vikings need to get younger and better at cornerback, and having traded around in this draft, getting Booth is a really nice addition. He allowed an NFL passer rating of just 66.2 when targeted in his college career, and his best football should be ahead of him if he can be coached well.
An ACL injury last spring may have cost George Pickens a spot in the first round. Between missing almost all of last season and reports over concerns about his maturity and attitude, Pickens ends up sliding way beyond where his talent would say he should be. He has elite, No. 1, X-receiver potential and some of the best hands in the draft. Pickens had only two drops in his college career from 139 targets. Pickens could have been drafted late in the first round and it would have made sense, so for the Steelers to get him at pick No. 52 is outstanding value.
I am completely convinced that Skyy Moore will be a good and productive player at the next level, but adding Patrick Mahomes and the Kansas City Chiefs to the mix makes that so much more enticing. Moore is exceptionally clean as a route-runner and ran a 4.41 40 time as well and a very fast 10-yard split. Moore may get labeled as a slot receiver only, but he has the ability to win outside. In Kansas City's offense he will be a productive weapon to help replace what the team traded away in Tyreek Hill.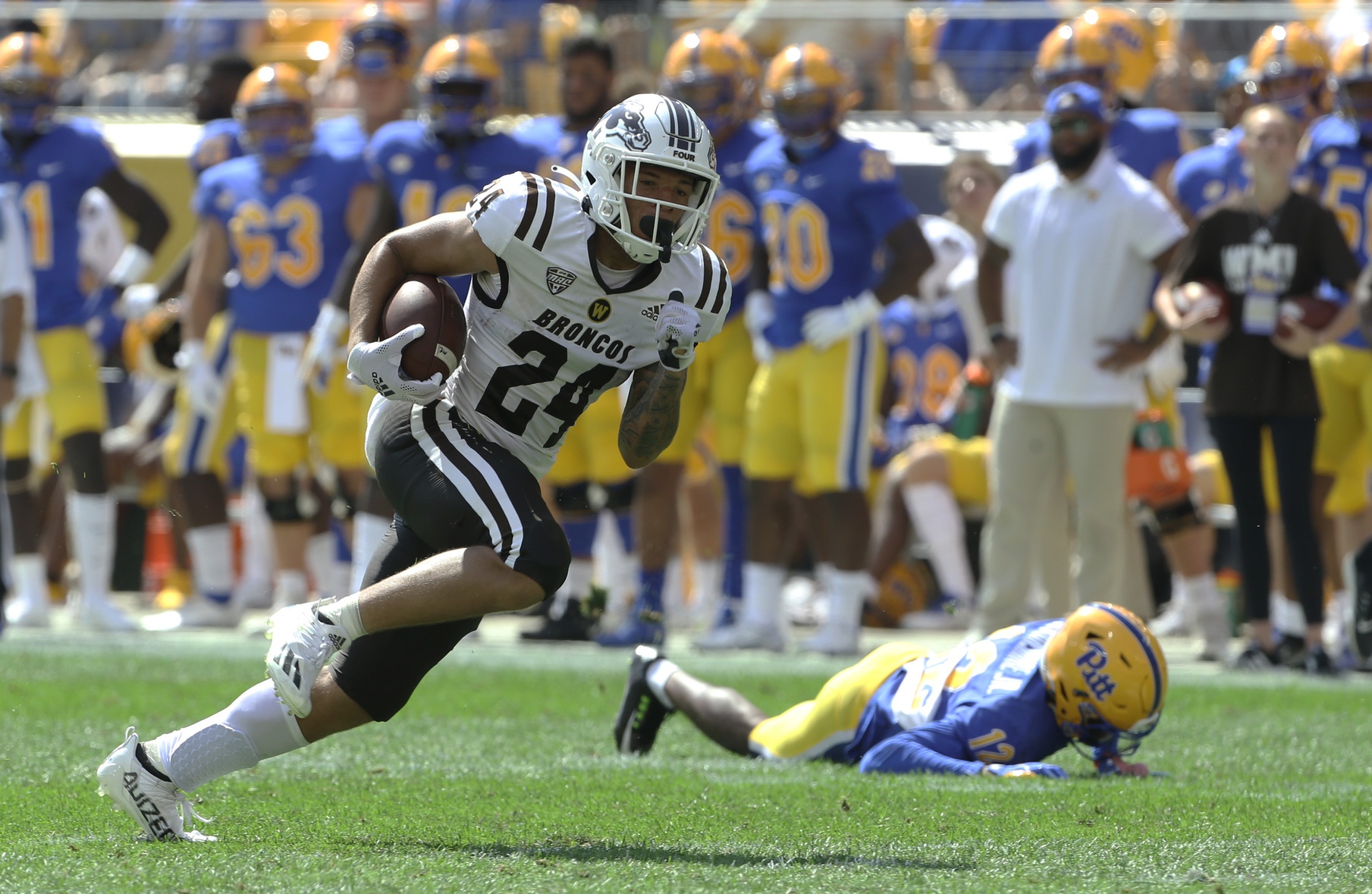 No edge rusher in this draft — including the players drafted in the top five — has the level of bend and dip around the edge that Drake Jackson has in his game. This past season he earned his best PFF pass-rushing grade, an 88.3 with 26 pressures from 179 rushes. A lot of edge rushers were already off the board by this point, but Jackson is tailor-made to replace Dee Ford for the 49ers, and they were able to get a player like that with their first selection 61 picks into the draft.
There is a significant minority of draft analysts that had Desmond Ridder as the best quarterback in this draft, and perhaps a majority that saw him as the most NFL-ready QB. In the first round, it would have been a reach for Atlanta, but he's an absolute steal at pick No. 74. Ridder has the best processing ability of any of the rookie quarterbacks and has high-end athleticism. His accuracy needs to be cleaned up, but now he can work on that from the sideline and have a real chance to prove he can be Atlanta's quarterback of the future.
The Ravens were reportedly interested in Jordan Davis in the first round before the Eagles beat them to him, but Travis Jones is an outstanding consolation prize 60 picks later. Jones is a dominant run defender who offers more as a pass-rusher than he is given credit for. He had 25 pressures last season and had some of his best performances against Power-5 competition. Baltimore also has a track record with big-bodied interior linemen who were seen as one-dimensional. Jones can be a successor to Brandon Williams and Michael Pierce.
The Colts need a starting left tackle and may have secured one with the 77th overall pick. Bernhard Raimann has elite tape but slipped because of a medical red flag on his knee. He allowed one sack in his college career and posted an overall grade of 94.6 last season. Given his backstory, there's a good chance he has significant room to get even better, despite being an older prospect at 24 years old. Raimann was the 18th player overall on PFF's Big Board and 39th on the consensus board. 
Nakobe Dean slipped so far because of injury concerns, but at this point in the draft he will be a bargain if he plays for the team at all. Dean was the best-graded player on the Georgia defense that was maybe the greatest defense in college football history. He has some of the best play recognition and read-and-react skills of any linebacker in years and now goes to a team with a lot of big bodies in front of him to keep him clean. This has the potential to be the steal of the draft.
Leo Chena is simply too good to last this long in the draft. He's a throwback to the days when linebackers were downhill thumpers, but he is also a special athlete at his size and has been used in a variety of creative ways at Wisconsin, where he was always successful and productive. The Chiefs don't have a real need at linebacker but probably believed that Chenal couldn't be passed on given the value he represented. He ranked 36th on the PFF Big Board.