Several teams have positioned themselves to be aggressive for a quarterback in the 2023 NFL Draft if need be. The Houston Texans, Seattle Seahawks, Detroit Lions, Miami Dolphins and Philadelphia Eagles all have multiple first-round picks in 2023 and could be in the signal-caller market next offseason. A lot can change in the next 365 days, but as of now, next year's quarterback class is looking stronger than this year's.
So, let's dive into some of the prospects everyone could be talking about ad nauseam a year from now, starting with the top-tier talents who are projected to come off the board in Round 1 of 2023.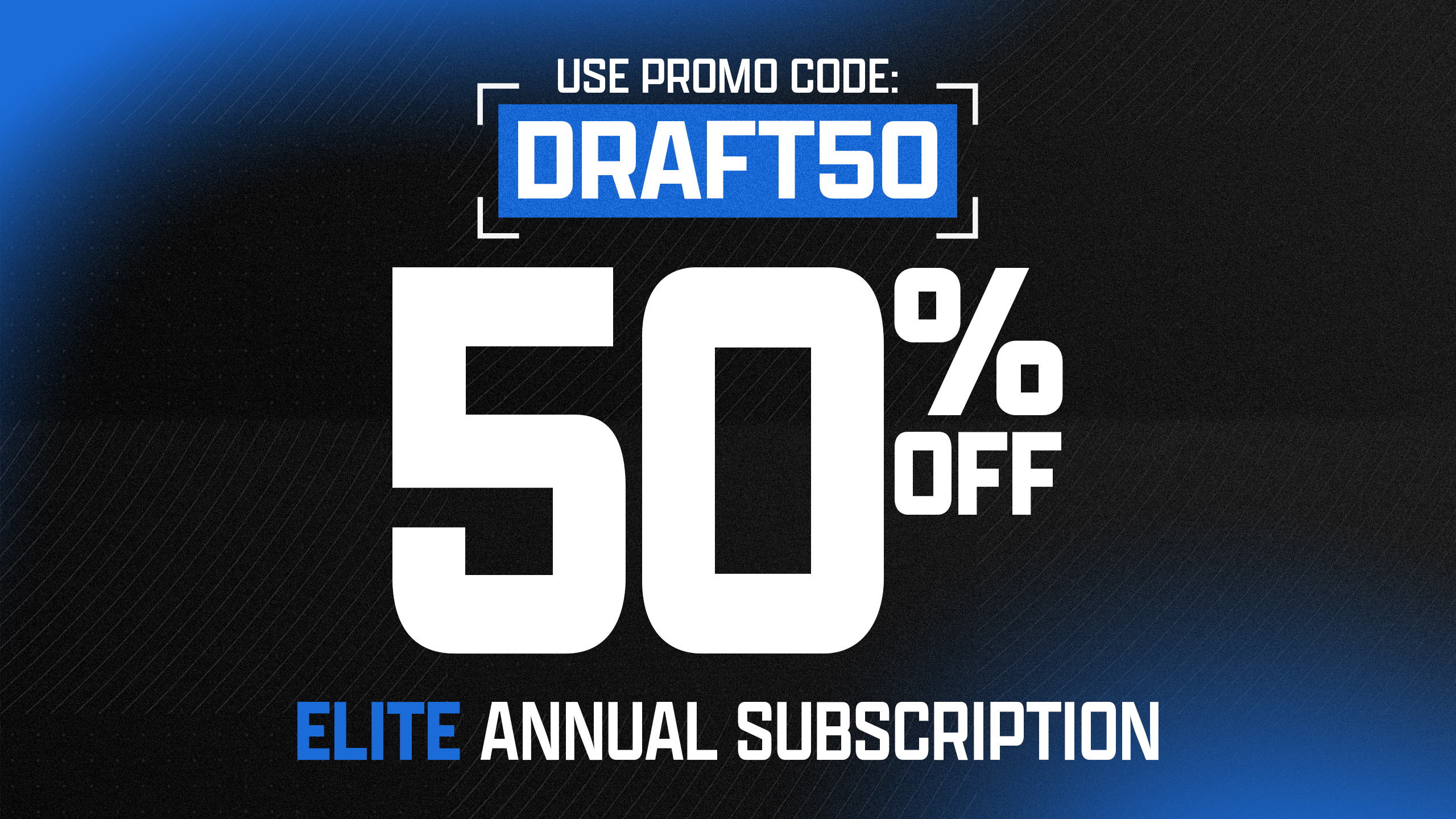 THE TOP TIER
Young was the sole reason Alabama made it to last year's national title game. The Crimson Tide offensive line was extremely poor relative to the team's usual standards, yet the true sophomore prevailed, showcasing elite playmaking ability and sharp decision-making when knocked off rhythm.
Young spent 36.2% of his dropbacks under pressure in 2021, the eighth-highest rate in the Power Five. He simultaneously averaged the eighth-most yards per attempt under pressure (7.9) among that group while leading the pack in total touchdowns under duress by seven (17). For a non-draft-eligible first-year starter at quarterback, that's unheard of.
Those are traits NFL teams want to see at the collegiate level. They also want to see NFL-caliber arm talent, innate processing and pinpoint accuracy, all of which Young displayed on a weekly basis last season. In all, he was one of two Power Five quarterbacks to rank top 10 in both big-time throw rate (6.3%) and turnover-worthy play rate (2%), and he finished tied for first nationally at the position in PFF grade (92.2).
While Young needs to clean up his footwork — and some may be concerned about his height and musculature at 6-foot, 194 pounds — there are few flaws within his game. As of now, the Alabama quarterback should be the top prospect at the position for the 2023 NFL Draft.
In the eyes of some, Stroud is the preseason pick for QB1 in the 2023 NFL Draft. He has a big arm, his numbers are off the charts and his overall physical profile is exactly what the NFL is looking for.
Stroud also showed a lot of growth in his debut season starting for the Buckeyes in 2021. His decision-making was sharp, and he continued to get more comfortable when things didn't go according to plan. The 6-foot-3, 218-pounder converted pressure to sacks at an astonishing rate given his age and experience level — 10.8%, ninth-best in the FBS. Stroud throws an excellent vertical ball, too, and he led the FBS in passing grade on vertically leading passes in 2021. He is undoubtedly one of the best quarterbacks returning to college football, but he's not a slam-dunk No. 1 overall pick as he's being made out to be. At least not yet.
He's definitively a Round 1 prospect in 2023, but he has things to work on if he's to become the top guy. The biggest flaw is inconsistent mechanics. Far too often, Stroud locks his front knee and doesn't fire his throwing hip through. He's lacking core control, which is evident when he throws with his right leg lifted high up in the air.
Stroud is in a favorable position that provides him with ample open receivers to throw to, but when passing into smaller windows, he hasn't been as pinpoint. His uncatchable pass rate throwing to a tight or closing window ranked 44th of 67 qualifying Power Five quarterbacks in 2021. Stroud's negatively graded throw rate overall was right around the 50th percentile among that same group.
Even if Stroud doesn't find consistency, Ohio State is still in a great position to compete for a national championship in 2022. But if he's to be the No. 1 quarterback in 2023, it's a necessary improvement.
THE BIG BOUNCE-BACK
Rattler is still capable of righting the ship and returning to top pick status with South Carolina. He has an ultra-quick, effortless release in addition to jaw-dropping arm talent and elite playmaking outside of the offense's structure. At the same time, Rattler is prone to inviting pressure, lacks polished footwork and is too willing to pass up the check down for a home run. Despite all of that, the former Oklahoma Sooner is truly one of the best quarterbacks PFF College has seen.
While Rattler is college football's highest-graded passer since 2020, he struggled to hit on his deep attempts in 2021 as the offense focused on more intermediate concepts. He ended up with a lowly 45.5 passing grade on 20-plus yard throws after a 98.1 passing grade on such passes in 2020. Still, Rattler shined on nearly every other throw. His No. 1 ranking in negatively graded throw rate and completion percentage over expectation (CPOE) for the 2021 season back that up.
Rattler isn't perfect, but his ceiling is as high as any other quarterback in the country, which is why he received so much fanfare ahead of the 2021 campaign. He didn't produce the highest passing grade PFF has ever seen from a non-draft-eligible quarterback in 2020 by luck. And it's also worth noting that a lot of Rattler's raw numbers from that season were impacted by key drops — his eight dropped big-time throws that year are among the highest PFF College has seen in a single season.
Don't be surprised if Rattler climbs back to where he was pre-2021.
Best grade outside the pocket in the @PFF_College era (since 2014)

1. Spencer Rattler (2020) – 95.0
2. Baker Mayfield (2016) – 92.8
3. Quinton Flowers (2015) – 92.0

Rattler's arm talent is special. Also, these 3 throws are great examples why you shouldn't trust the box score ⬇️ pic.twitter.com/fxnJ8HgKo0

— Anthony Treash (@PFF_Anthony) October 29, 2020
THE BIG WILD CARD
Richardson is already getting talked about as a first-round pick in 2023 despite having just 77 career dropbacks to his name.
The 6-foot-4, 236-pound quarterback is a jumbo run threat thanks to his athleticism, and he possesses top-tier arm strength. He's racked up 11 explosive runs of 10-plus yards and 19 broken tackles on 50 career carries. At the same time, though, Richardson has looked entirely raw as a passer when on the field. Reading defenses and making the right decision was an issue for him on that limited sample, and his five turnover-worthy plays in 2021 can attest.
His tools are Day 1-caliber, but the rest of his game is not. Richardson will need a major breakout in 2022 to get to first-round status, and it's not going to be easy considering the Gators' tough schedule.
FIVE DARK HORSES
Slovis was expected to make the jump to elite status after producing a strong 78.8 PFF grade as a true freshman in 2019, but instead, he's just been a consistently good quarterback. He followed that mark in Year 1 with 79.5 and 79.2 single-season PFF grades in 2020 and 2021, respectively. Now that Slovis has gotten out of an offense at USC that arguably stunted his growth, he will have an opportunity at Pittsburgh to show the NFL he has strong pro potential.
Slovis is pinpoint accurate, maneuvers the pocket exceptionally well and stays calm on long-developing plays. At the same time, he has a bad habit of firing late into small windows. That hindered his ability to take a step forward in his three years as a Trojan, along with USC's offensive design. Slovis was stuck in a variation of the Air Raid at USC that struggled to produce open receivers downfield and put the passer in unfavorable situations.
Opposing defenses knew the Trojans' run game wasn't a threat, and there wasn't a high chance of play-action fakes. Defenses weren't loading the box against them and giving them a high rate of drop-eight coverage. Still, Slovis' accuracy has shined, as he places second in completion percentage over expectation since 2019.
"if the LB's back is to the QB, the receiver is open"

couple of really nice seam throws from Kedon Slovis that fell incomplete this year. he actually leads the FBS in seam big-time throws since 2019 (15) ???? pic.twitter.com/m4IWVqDjVi

— Anthony Treash (@PFF_Anthony) December 30, 2021
Jurkovec thrives when it's time to play school-yard football. Back in 2020, he was a playmaker under duress, delivering the third-most big-time throws under pressure in the FBS (13). Along with that, the 6-foot-5, 226-pound mobile passer produced a 77.0 passing grade when creating out of structure, a top-five mark in the FBS. But when inside the structure of the offense, Jurkovec struggled. He had the ninth-worst negatively graded throw rate in the FBS when playing in rhythm.
A hand injury suffered in Week 2 of 2021 kept him out most of the season, but Jurkovec was able to return for the team's final four games. The problem was that he was an unchanged quarterback. He posted the highest big-time throw rate but the fifth-worst turnover-worthy play rate in the FBS over that span, in addition to a clean pocket passing grade that ranked 86th among the same group.
Jurkovec has the tools, but he's too nonchalant, which is getting in the way of him reaching his ceiling.
Boston College QB Phil Jurkovec has made some beautiful anticipatory throws this year. He's an absolute roller coaster right now, but his high-end is impressive. pic.twitter.com/m8Q6042LNZ

— Anthony Treash (@PFF_Anthony) October 23, 2020
Levis has an insanely quick release and lively arm that can make throws to all levels of the field. The 6-foot-3, 232-pound Wildcat is also a quality athlete who adds value in the ground game. The former Penn State transfer finished with the sixth-best rushing grade nationally among FBS quarterbacks in 2021.
As a passer, Levis didn't take advantage of his arm talent as much as he could have, ranking 88th of 123 FBS quarterbacks in big-time throw rate. He was a good, quick decision-maker overall, though, with a 1.9% turnover-worthy play rate against Power Five opposition — ranking sixth-best. Being more consistent downfield, improving under duress and winning with his arm will all be areas of emphasis for Levis in 2022.
Van Dyke has sky-high expectations for 2022 after shining in his starting debut last year in D'Eriq King's steed. The 2020 four-star recruit, who was also one of the best pitchers in his region in high school, earned a 75.5 PFF grade across nine starts in 2021. He recorded multiple big-time throws in all but one ACC start and tied for second in the Power Five in big-time throw rate (7.1%).
The 6-foot-4, 224-pounder throws with excellent touch and can hit the big play downfield. At the same time, he's errant with down-to-down accuracy. From a clean pocket last season, Van Dyke ranked 45th in the Power Five in accurate pass rate and 63rd in negatively graded throw rate. That's a reason for concern.
McKee can flat out spin it. He layers the ball over linebackers and hits anticipatory throws better than most with his experience level. McKee was great at leading his receivers across the field, finishing second in the Power Five in accurate pass rate on such throws last season.
Throw shaping is a big strength of his, while hitting the long ball and performing under pressure is not. The 6-foot-6, 228-pound quarterback finished bottom three in the Power Five in both deep passing grade and pressured passing grade. That's going to have to change in 2022 if McKee wants a shot at being close to an early pick.