With the 49th selection of the 2018 NFL Draft, the Philadelphia Eagles have selected Dallas Goedert. The former San Diego State tight end was selected 49th overall after finishing the 2017 season with an 96.8 overall grade.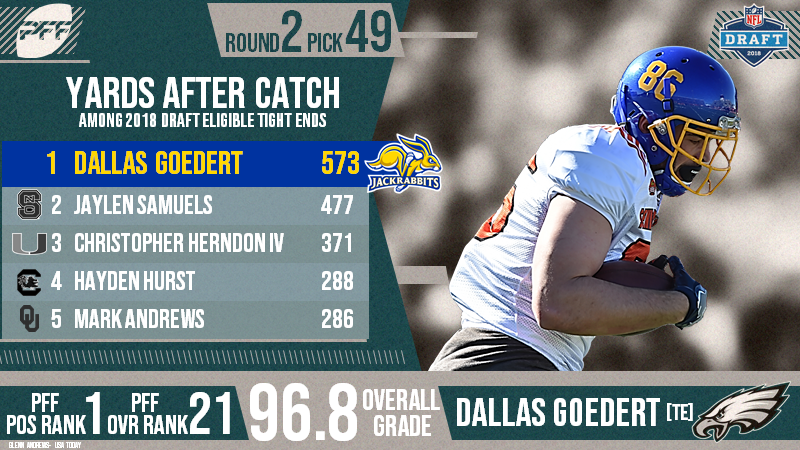 Goedert had 3.17 yards per route run that would have ranked first overall among all FBS tight ends.
Goedert had 573 yards after the catch, 96 more than any other tight end in the draft class.
2018 NFL Draft – Round 1: 1 | 2 | 3 | 4 | 5 | 6 | 7 | 8 | 9 | 10 | 11 | 12 | 13 | 14 | 15 | 16 | 17 | 18 | 19 | 20 | 21 | 22 | 23 | 24 | 25 | 26 | 27 | 28 | 29 | 30 | 31 | 32