It's hard to believe that it's already playoff time in college football, and that means draft season is right around the corner (or in full swing, depending on your viewpoint).
It's definitely in full swing here at PFF and we're back with Mock Draft 2.0 as the NFL draft order is starting to shake out with three weeks to go. The strength of this draft is in the edge defenders and cornerbacks – two cornerstone defensive pieces – with the quarterbacks always a huge story as there is no clear cut No. 1 option at the position. The running back position will be another fascinating case on draft night as it's a loaded class and we'll see just how highly the NFL values the position.
Here's Mock Draft 2.0 for 2017, as always, done from the perspective of what I would do as general manager of each team.
(Note: Order is determined based on record, with tiebreakers due to strength of schedule, with teams currently in the playoff field listed by record in Nos. 21-32.)
With the first pick in the 2017 NFL Draft… pic.twitter.com/HNIOvMshtM

— Pro Football Focus (@PFF) December 14, 2016
1. Cleveland Browns: Myles Garrett, Edge, Texas A&M
The big question will be at quarterback for the Browns and trying to decipher if any signal-caller is worth taking at the top of the draft. There are certainly questions at the top and the Browns have two first-round picks to play with, so they do have some flexibility, especially with what is shaping up to be a very deep defensive draft. That said, they add the best pass-rusher in the draft in Garrett who graded at 91.0 as a rusher this season despite playing while banged up for much of the year. He has the burst, bend and power that teams are looking for off the edge and his three-year production is outstanding. Coming into the year, we wanted to see Garrett improve against the run and he did just that by grading at 86.8 to finish fourth among all edge defenders.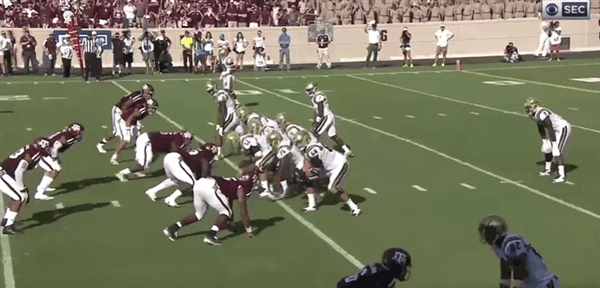 2. San Francisco 49ers: Deshaun Watson, QB, Clemson
While Cleveland can afford to wait on a quarterback, the 49ers will make the move for Watson despite some of the question marks to his game. He made a few too many bad decisions with the ball this season and his accuracy was inconsistent, but Watson continued to bounce back from his mistakes and his work down the stretch has been outstanding, grading as the nation's top quarterback from Week 9 through the end of the year for the second straight season. Watson has the tools to make the necessary throws, whether zipping one up the seam or throwing downfield with touch while his mobility is an added bonus, particularly if Chip Kelly is finally looking to add more of a quarterback running component to his offense.
3. Jacksonville Jaguars: Jonathan Allen, DI, Alabama
There's still room to improve on Jacksonville's defensive line, even with a number of new additions over the last couple of seasons. Allen brings a versatile threat, capable of playing on the edge or on the interior and he's coming off one of the most dominant seasons in the nation. He led all interior defensive linemen with a 93.3 pass-rush grade and also led the way with 60 total pressures while playing strong in the run game. Allen took on more of a full-time role this season, playing a career-high 620 snaps and his production didn't slow down one bit after playing 903 snaps the previous two seasons. Allen is a cornerstone piece up front on defense and he's too good to pass up at the top of the draft.
Alabama D-lineman Jonathan Allen didn't get an invite to NYC, but PFF had him No. 3 on our Heisman candidates list pic.twitter.com/kdTbyDpFCi

— PFF College (@PFF_College) December 11, 2016
4. Chicago Bears: Derek Barnett, Edge, Tennessee
While Barnett may not have the classic edge rusher look that Garrett possesses, the two true juniors have had similar production since coming into the SEC in 2014. Barnett is strong against the run and his 92.3 pass-rush grade ranked second among edge defenders. Even in Chicago's 3-4 scheme, there's room for Barnett to play some outside linebacker on the edge while rushing the passer in subpackages. Even with Chicago spending their first-round pick on edge defender Leonard Floyd last year, they shouldn't shy away from Barnett who adds even more potential star power to the front-seven.
5. New York Jets: Cordrea Tankersley, CB, Clemson
With holes all over the roster, the Jets add one of the draft's top cornerbacks in Tankersley. He's a long cornerback who can get physical in press coverage while showing enough movement skills to mirror receivers. Tankersley had the No. 5 overall grade among the nation's corners and he's a good fit for the man coverage schemes head coach Todd Bowles likes to deploy.
6. Tennessee Titans (from Los Angeles Rams): Jalen Tabor, CB, Florida
The Titans are one of the more fascinating teams in the draft as they have two first-round picks, and they'll go with Tabor to kick things off. He closes on the ball as well as any corner in the class and his big-play style reminds of Aqib Talib of the Denver Broncos. That aggressiveness will get Tabor in trouble with double moves — but he got his hands on 10 of 39 targets this season (four interceptions, six pass breakups) — and that big-play ability will be a much-needed addition or the Titans.
7. Carolina Panthers: Dalvin Cook, RB, Florida State
Here's where the imagination can run wild. Cook represents the perhaps the draft's best big-play threat and when paired with QB Cam Newton, the Panthers can do special things with their run game. Current running back Jonathan Stewart brings a power component, but he's getting up there in age and no running back and take it to the house like Cook who has angle-changing speed and led the nation with 80 missed tackles forced this season.
8. New Orleans Saints: Reuben Foster, LB, Alabama
The more I watch Foster, the more he looks like an excellent three-down linebacker at the next level. The nation's top-graded linebacker this season, Foster can play with power in the run game, often making blockers pay while finding his way to the ball quickly and efficiently. But perhaps most impressive his agility that allows Foster to stay with shifty running backs and avoid second-level blocks in the run game. The Saints have many holes to fill on the defense, but the linebacker play has been poor the last couple of years and the value of a three-down linebacker is higher than ever.
9. Cleveland Browns (from Philadelphia Eagles): Mitch Trubisky, QB, North Carolina
The second quarterback of the first round comes off the board in Trubisky who is creeping up the PFF Draft Board, though we have him as more of a back end of the first round player. However, the Browns are in position to take a chance and they look to Trubisky who is coming off a breakout year at North Carolina. He has the size, arm and athleticism to catch the attention of scouts, but he was also accurate as a first-year starter and he made good decisions with the ball in his hands. It all led to Trubisky ranking 10th in the nation among quarterbacks, and it would be even higher if not for a disastrous game in a hurricane against Virginia Tech. While he has the tools to build around, the risk with Trubisky is the lack of sample size as he only has the one year of starting experience, but it was an impressive season and there's a chance he goes even higher on draft day.
10. San Diego Chargers: Ryan Ramczyk, OT, Wisconsin
I went away from the board more than I usually would, but watching QB Philip Rivers throw from a collapsing pocket the last two years has inspired an offensive line selection. Ramczyk burst onto the scene this year with outstanding play both as a pass protector and in the run game, making the rare transition from Division III college football to FBS competition look easy. With the power to block in-line, the speed to block on the move and the pass-blocking skills to hold up against top edge rushers, Ramczyk is the first step toward a re-vamped offensive line in San Diego.
11. Arizona Cardinals: Jourdan Lewis, CB, Michigan
The No. 2 cornerback spot has been a trouble area for the Cardinals and Lewis is a good fit for their man-heavy scheme. He doesn't have the size of some other corners, but he brings a feistiness to the position that allows him to play tight man coverage and the results have been fantastic over the last three years. He's been targeted 175 times, allowing only 36.6 percent of his targets to be completed while getting his hands on 33 passes (six interceptions, 27 pass breakups) and he's only given up two touchdowns.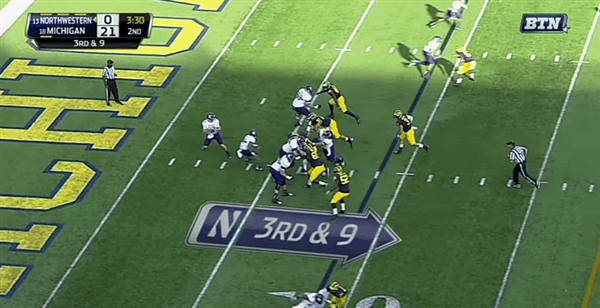 12. Cincinnati Bengals: Corey Davis, WR, Western Michigan
The Cincinnati offense ran much smoother when WR A.J. Green had a strong running mate on the other side and Davis fits the bill as a perfect complement. He's an exceptional route runner and he has the ball skills to make plays down the field. Davis has ranked among the top receivers in the nation for three straight years and his presence opposite Green will make the Bengals a dangerous offense to defend. His ability to separate quickly off the line of scrimmage should also help the offensive line that has taken a step back this season and it plays well with QB Andy Dalton who likes to get rid of the ball quickly.
13. Indianapolis Colts: Tim Williams, Edge, Alabama
With holes all over the defense, the Colts can go a number of ways here but they look to attack the pass rush with perhaps the best pass-rush specialist in the draft in Williams. That's been his role at Alabama the last three years and he's excelled, pressuring the quarterback on 27.8 percent of his rushes (NCAA average is 10.0 percent for edge defenders). He has 20 sacks, 18 QB hits, and 78 pressures on those 418 rushes and while he's only played 146 snaps against the run. That inexperience in the run game may be a concern, but Williams has shown impressive power when taking on blocks and the potential may be there to develop into an every-down player. Regardless, he's getting drafted to rush the passer and it's an area that the Colts desperately need to improve upon.
14. Buffalo Bills: Leonard Fournette, RB, LSU
Even with RB LeSean McCoy on the roster, Fournette brings a dynamic combination of speed and power to a Buffalo offense that would like nothing more than to run the ball downhill under head coach Rex Ryan. With QB Tyrod Taylor in the backfield with Fournette and McCoy, the Bills can run their own version of "exotic smashmouth" as Fournette is a good fit for their power scheme. He forced 85 missed tackles to lead the nation in 2015 before battling injuries in 2016, but he still showed the power and burst that made him a special college player.
15. Tennessee Titans: Malik McDowell, DI, Michigan State
The Titans go defense once again, this time adding great size to the defensive front in the six-foot-six McDowell. He finished 12th in the nation with a pass-rush grade of 85.7 while using his quick hands and burst to make plays against the run (84.1 grade). Tennessee already has Jurrell Casey at one defensive end spot in their 3-4 and McDowell fortifies that line even further. McDowell's two-year production has been strong, but there may be even more in the tank and he may just take another step forward in his first couple years as a pro.
16. Baltimore Ravens: Carl Lawson, Edge, Auburn
Yet another SEC edge defender, Lawson finally put together a full season of consistent play, finishing fourth in the Power-5 with a pass-rush grade of 90.9. There are some concerns about his work in the run game as he can get blocked and he did not make many plays, but that pass-rush ability is too much to pass up for the Ravens who need to stock up on players capable of winning one-on-ones.
17. Philadelphia Eagles (from Minnesota Vikings): Desmond King, CB, Iowa
Coming into the season, the Eagles' roster looked solid in most areas other than cornerback and wide receiver and that's exactly how things have played out. They need help at outside and King is a good fit after three straight years grading among the best cornerbacks in the country. He's outstanding when playing zone as he can read route concepts and make plays on the ball and he's a good fit for Philadelphia's defensive scheme that plays a healthy variety of coverages. Over the last three seasons, opposing quarterbacks have a passer rating of just 49.8 when targeting King and he's been one of the top-graded run defenders among cornerbacks, missing just 10 tackles on 192 attempts.
18. Green Bay Packers: Mike Williams, WR, Clemson
The Packers' offense has started to take off in recent weeks, but it wouldn't hurt to add another playmaker on the outside. Williams is a great fit or QB Aaron Rodgers as he has the downfield body control to win on go routes and back shoulders, both staples of Rodgers' game. Williams has bounced back nicely from a 2015 injury that limited him to only 12 snaps and he'll join Jordy Nelson and DeVante Adams to make the Green Bay offense great again.
19. Washington Redskins: Sidney Jones, CB, Washington
Yet another cornerback comes off the board in Jones who brings a six-foot frame and impressive cover skills.  Pac-12 offenses avoided him for good reason, targeting him only 48 times in 13 games and he finished the year allowing a passer rating of only 42.1 into his coverage. Jones graded at 86.9 on the season and he'll more depth to the Washington secondary which features Josh Norman and the inconsistent Bashaud Breeland.
20. Miami Dolphins: Zach Cunningham, LB, Vanderbilt
Linebacker has been a sore spot for a while for the Dolphins and Cunningham adds athleticism and aggressiveness against the run. He can take on blocks from second-level offensive linemen, and that's a big reason he ranks second among Power-5 linebacker with 52 run stops and second in run stop percentage at 15.0 percent. The big issue for Cunningham is his tackling as he's missed 31 over the last two years, but he's still been one of the nation's most productive linebackers and he's an upgrade in Miami.
21. Houston Texans: Eddie Vanderdoes, DI, UCLA
The Houston defensive line has not been great with superstar J.J. Watt injured this season and Vanderdoes brings a run-stopping presence as he uses his quick hands to shed blocks and make plays. He improved as a pass-rusher this year, grading at 82.6, and while there may be some concerns with a slow finish down the stretch, Vanderdoes has the tools to play all along the interior of the Texans' defense.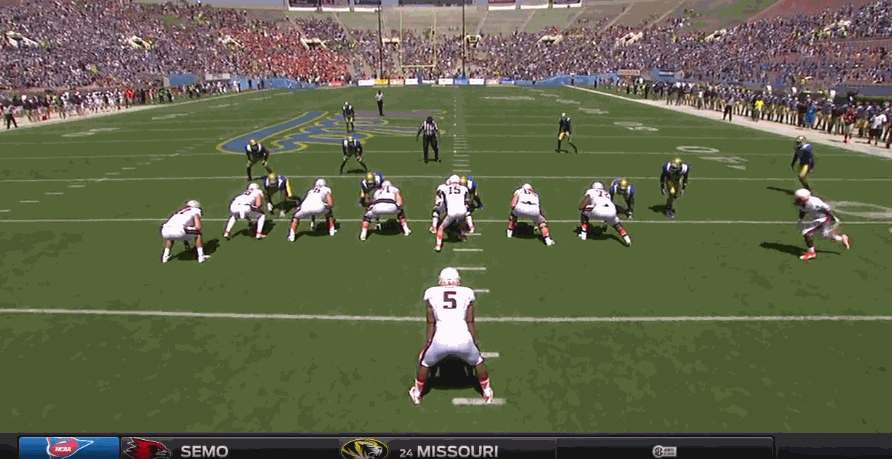 22. Tampa Bay Buccaneers: Takkarist McKinley, Edge, UCLA
McKinley caught our eye after an impressive 141-play sample in 2014 and he's progressed nicely, culminating with an 88.6 pass-rush grade that tied Harris for seventh in the nation this season. McKinley was nearly unblockable down the stretch and he showed the ability to strip the football when he did get to the quarterback. Tampa Bay has been on a roll of late, but they still have plenty of room for a playmaker along the defensive line and McKinley adds yet another edge defender to the first-round mix.
23. Denver Broncos: Pat Elflein, G, Ohio State
The Denver offensive line has had their issues this season and while you can't fix every position, adding Elflein to the mix at guard is a good start. He started at center this year for Ohio State after two strong years at guard so he also adds versatility to the mix. He's graded among the nation's top run blockers over the last three years, including the No. 3 mark among centers this season.
24. Atlanta Falcons: Charles Harris, Edge, Missouri
Even with the emergence of second-year pass-rusher Vic Beasley, the Falcons can still add another playmaker on the edge and Harris is a good fit at this point in the draft. He built on a breakout 2015 season to tie for seventh among edge defenders with an 88.6 pass-rush grade that featured 10 sacks, 17 QB hits, and 33 hurries. Harris gets to the quarterback with quick hands and an outstanding spin move, but like Carl Lawson, there is work to do to improve as a run defender.
25. Pittsburgh Steelers: Jamal Adams, S, LSU
Adams brings another versatile piece to the Pittsburgh secondary as he can play a variety of coverages and he can excel in a role close to the line of scrimmage. His three-year production has been outstanding for LSU and he topped it off with an 88.4 overall grade to lead all safeties this season. Adams works downhill well in the run game and he's a sure tackler and his overall skillset brings a much-needed playmaker to the Steelers' secondary.
26. Seattle Seahawks: Mike McGlinchey, T, Notre Dame
There are only so many ways to say the Seattle offensive line is subpar, but pointing out that they feature three of the worst-graded tackles in the league is probably the simplest way of summing it up. McGlinchey is a powerful run-blocker and he's improved in pass protection every season, growing into his six-foot-eight frame nicely. His No. 4 run-blocking grade should bolster Seattle's run game, particularly in their man-blocking scheme they've turned to more often this season.
27. Detroit Lions: Solomon Thomas, Edge, Stanford
An influx of youth is needed up front for Detroit and Thomas brings some versatility as he can play on the outside while also rushing from the interior in subpackages. He played on the interior at Stanford where his 90.7 grade against the run ranked second in the nation, but he also compiled nine sacks, 12 QB hits, and 17 hurries on the season. He can play base defensive end for the Lions as they add depth to pair with Ezekiel Ansah and 2016 breakout player, Kerry Hyder.
28. New York Giants: Harold Landry, Edge, Boston College
It's been largely a two-man show at defensive end for the Giants this season as Olivier Vernon and Jason Pierre-Paul lead all defensive linemen in snaps with 876 and 793 respectively. Landry brings another body to the mix after building on his breakout 2015 to finish fifth among edge defenders at 89.4 overall including a No. 6 pass-rush grade of 89.7. He finished with 16 sacks, seven QB hits, and 42 hurries while also playing strong against the run the last two seasons, so keep an eye on Landry making a run at the first round.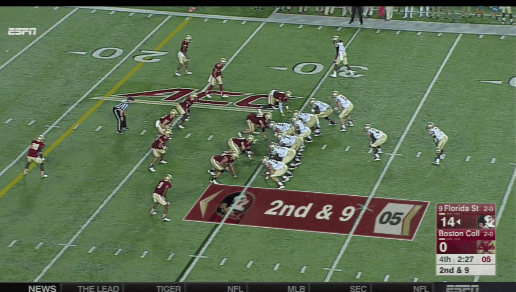 29. Kansas City Chiefs: Tre'Davious White, CB, LSU
The Chiefs have already shown capable of playing championship-level defense as they can make even the best quarterbacks look bad, but there is a hole opposite CB Marcus Peters and White is a good fit to step in. He had a good 2014 season, looking like a potential first-round pick, and after taking a step back last year, White was back to form with a 2016 season that saw him rank third in the nation with a 90.1 overall grade while tying for fourth with 11 pass breakups.
30. Oakland Raiders: Jarrad Davis, LB, Florida
The Oakland defense has made great strides in recent years with players like Khalil Mack now dominating off the edge, but there's still room for a physical presence in the middle and that's where Davis comes in. He attacks downhill in the run game and he has the burst to be an effective blitzer. He'll have his ups and downs in coverage, but Davis' physicality and toughness (played through injury in 2016) will be a great fit for the Raiders' defense.
31. New England Patriots: O.J. Howard, TE, Alabama
Howard will probably be a popular mock draft selection for New England given their love for creating mismatches and superstar TE Rob Gronkowski's injury issues. Howard brings an all-around game that saw him lead the nation with an 82.2 run-blocking grade while showing the speed to stretch defenses. That versatility is just what the Patriots are looking for at the position and he either pairs with Gronkowski or eventually replaces him in the New England offense.
32. Dallas Cowboys: Jordan Willis, ED, Kansas State
One of the stories of the season is Dallas' ability to cover well on the back end despite a lack of pass rush up front. Willis dominated Big 12 competition to finish with the top overall grade among edge defenders at 94.6 while also leading with a 94.2 pass-rush grade. He was no slouch against the run at 88.1 and Willis is a name to remember come draft season. Willis finished the year with 14 sacks, nine QB hits, and 50 hurries and he will add much-needed defensive end help to the Cowboys' defense.