We're back to update the PFF Draft Board as players continue to make their move across the country. The pictures are getting much clearer on a number of players as early-season superstars have shown their true colors by either continuing their growth or leveling off to normal levels of play.
The quarterback positon is always a hot topic for the draft and we don't have a clear favorite for the top overall spot. Clemson's Deshaun Watson still owns a place on the Draft Board but he's had a disappointing season overall and we'd like to see him go on a run down the stretch. Other notable quarterback names that have been thrown around simply haven't played up to first-round standards.
This class is shaping up to be strong at edge rusher and cornerback with a variety of different styles at both positions while the running backs may have taken a slight step back since the preseason but they're still lurking as the NFL figures out where to value this talented group of runners.
Here is the PFF Draft Board through 10 weeks of action.
1. Myles Garrett, Edge, Texas A&M
Already an elite pass-rusher off the edge, Garrett has improved as a run defender, now ranking fifth in the nation at 86.6. That improvement is the icing on the cake as Garrett sits atop the board because of his ability to pressure the quarterback, something he's done 148 times (26 sacks, 33 hits, 89 hurries) on 862 rushes in his college career. His size, speed and strength should translate well at the next level.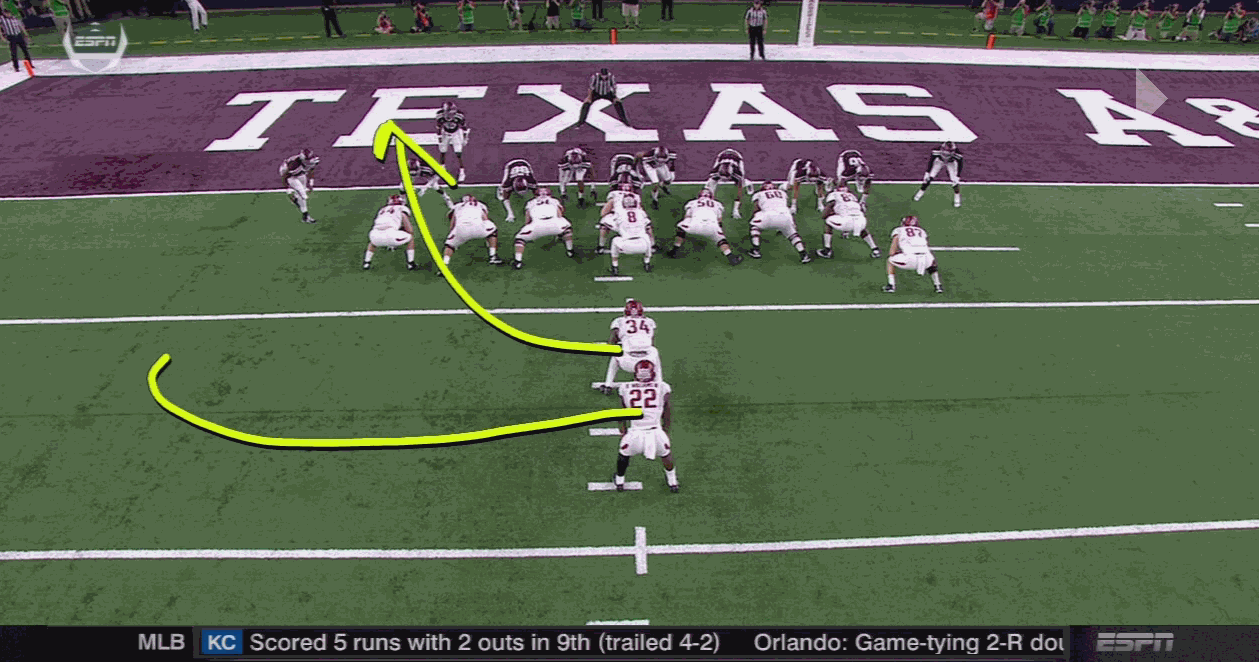 2. Jonathan Allen, DT, Alabama
One of the biggest risers this season, Allen has gone from first-rounder to top-five potential with a dominant season in which he leads all interior defensive linemen with a 95.0 pass rush grade. He can win all over the line of scrimmage as a rusher while he's shown well against the run in his first extended action in that area. Allen brings versatility and production to the defensive line.
3. Derek Barnett, Edge, Tennessee
Barnett continues to change perception about his game as he was once considered a run-first player but he produces as a pass-rusher at an elite level. His 91.5 grade leads all Power-5 rushers as he's notched nine sacks, 12 QB hits, and 23 hurries on 246 rushes this season. He's always been strong against the run, but his pass-rush production is difficult to ignore even if he doesn't possess the classic edge-rushing look like Garrett.
4. Desmond King, CB, Iowa
With three years of strong grading, King continues to produce as he excels in zone coverage, where he can read both route concepts and the quarterback. He has a knack for playing the ball, deflecting six passes and intercepting another this season while knocking away 12 to go with eight interceptions last season. King is also one of the best run-stopping cornerbacks in the country, as he always ranks near the top and he's only missed seven of his 180 tackling attempts over the last three years.
5. Cordrea Tankersley, CB, Clemson
There are a number of long cornerbacks in the first-round mix and Tankersley ranks among the top options. At 6-foot-1, he has an intriguing NFL frame that can disrupt wide receivers in press coverage but he also moves well enough to stick with in coverage. Tankersley currently has the No. 2 overall grade at 89.5 with opponents averaging only 4.3 yards/attempt into his coverage.
6. Corey Davis, WR, Western Michigan
With strong route-running, downfield body control and the ability to run after the catch, Davis can win in a number of different ways on the field. He projects as a short and intermediate threat who can add enough down the field to make him an intriguing first-round option. Davis' 3.55 yards per route rank sixth in the nation.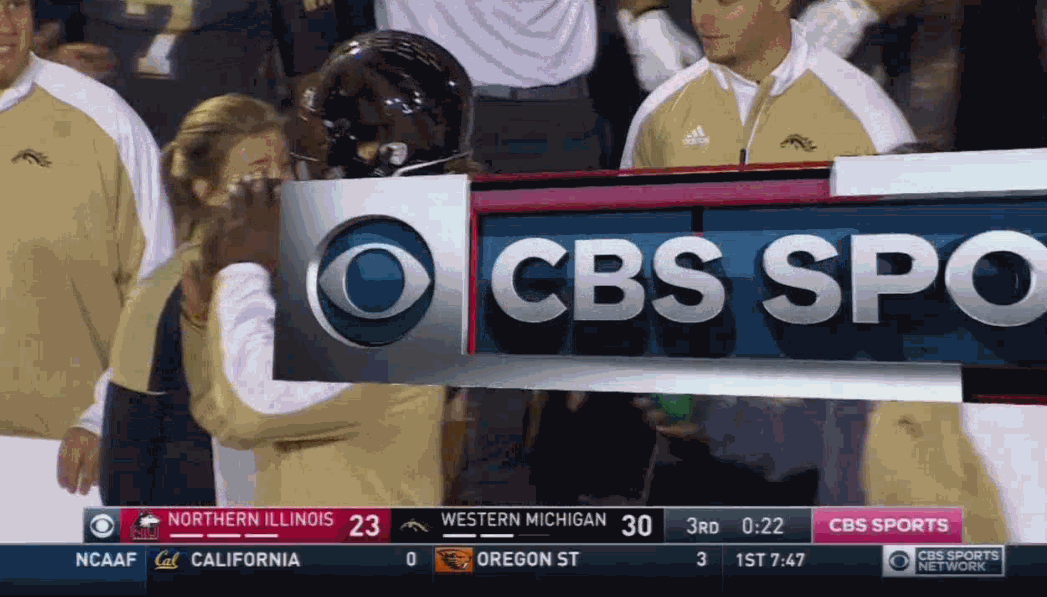 7. Jalen Tabor, CB, Florida
From our August Draft Board update:
"A lot of Tabor's big plays come from his educated guesses, which isn't the worst thing in the world, but there's a double move to be had on him every now and then."
Tabor breaks on the ball as well as any cornerback in the league, leading to a number of big plays, but that style can also get him into trouble on double moves. He has some Aqib Talib to his game with the boom-or-bust nature, but all of the skills are there to be a top corner and the production has been there as well over the last three years.
8. Dalvin Cook, RB, Florida State
While the big plays have not been as prevalent for Cook so far this season, the argument could be made that he's been a better runner this season behind average run-blocking. He leads the nation with 54 missed tackles forced and he's been a strong threat in the pass game averaging 15.1 yards/reception on 25 catches. Cook still has angle-changing speed when he gets to the edge and his ability to use it both as a runner and as a receiver could make him the best running back in the class.
9. Leonard Fournette, RB, LSU
Expectations could not have been higher for Fournette coming into the season but he's only played in five games in an injury-riddled year. When healthy, he's shown the size and speed that led to a special 2015 season that saw him post the top rushing grade in the nation. The question is just how much he can contribute in the passing game compared to other running backs in the class, and inevitably, the debate about the value of a running back in today's NFL will also determine where he lands in the draft.
10. Malik McDowell, DT, Michigan State
It's been a strong season for McDowell but perhaps not the dominant one we were hoping for heading into the year. He can shoot gaps and disrupt in the backfield with his 6-foot-6 frame and he's played all over the defensive line this season from nose tackle to edge rusher. Pad level will always be a concern for McDowell he can get moved at the point of attack, but his 85.9 overall grade shows that there's more good than bad to his game.
11. Mike Williams, WR, Clemson
Showing no signs of last year's neck injury that limited him to 12 snaps, Williams is right back to his usual ways of making downfield, contested catches while also creating after the catch. He works the vertical route tree well with Clemson QB Deshaun Watson and he has the ability to move the chains in a possession-receiver role while also showing the body control to add big plays to an offense.
12. Carl Lawson, Edge, Auburn
Injuries have slowed Lawson throughout his career but a healthy season has Lawson ranked third among pass-rushers with a 90.5 grade this season. He has eight sacks, 12 QB hits and 29 hurries on 267 rushes as he uses strong hands to keep blockers away from him. He moves around the defensive line, sometimes playing on the interior while mostly lining up on the edge, and we'd like to see more production in the run game where he gets blocked more than we'd like to see while not making enough plays.
13. Jourdan Lewis, CB, Michigan
After missing the first three games of the season, Lewis has returned to his dominant form, as he's only surrendered four catches on 23 targets for 49 yards to go with two interceptions and five passes defensed. He'll always have to answer for his sub-6 foot frame, and he can struggle with big, physical receivers, but few corners can stick in man coverage as well as Lewis and he brings a different dimension to this deep cornerback class.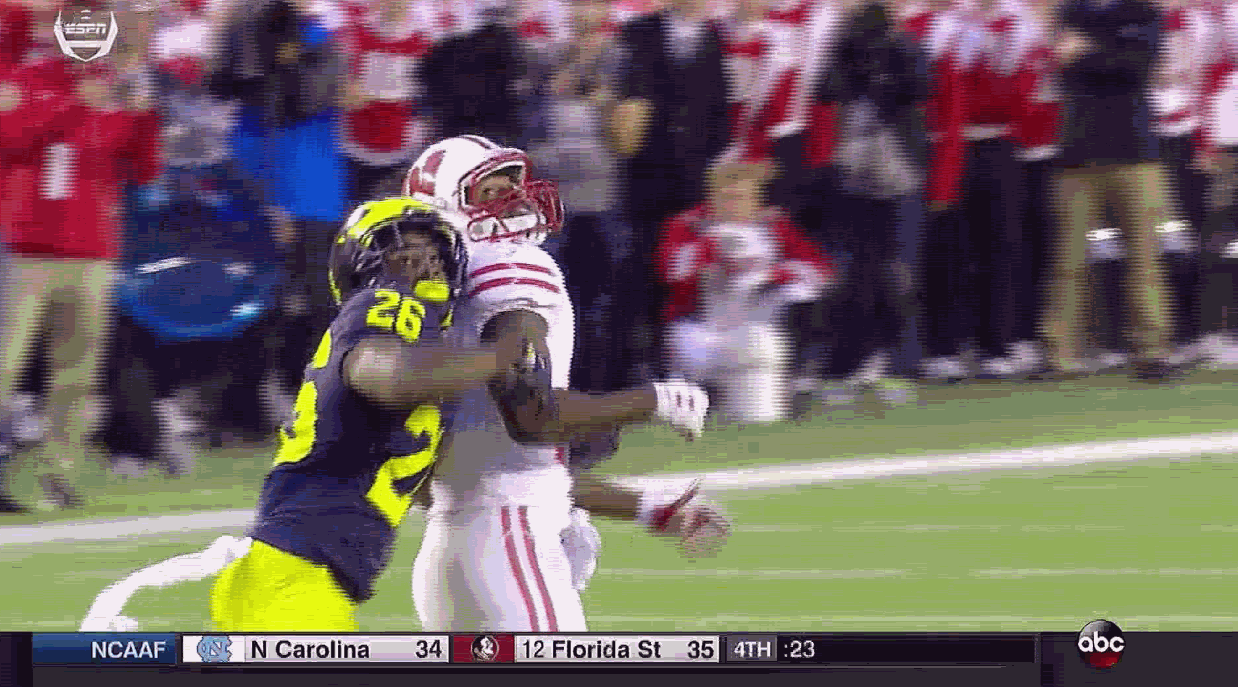 14. Tim Williams, Edge, Alabama
Williams is a one-trick pony with perhaps the most elite one trick in the nation. He gets after the quarterback at an incredibly high rate, this season notching seven sacks, seven QB hits, and 27 hurries on only 170 rushes after posting a line of 11/8/33 on 147 rushes a year ago. The question is how much he can contribute in the run game where he's only played 118 snaps over the last three years. He's performed well when given the opportunity, but his value will be debated come draft time as teams weigh his pass-rushing ability versus a potential inability to play every down.
15. Deshaun Watson, QB, Clemson
With expectations through the roof, Watson has disappointed considering the lofty standards as his accuracy and decision-making have both taken a step back since last season. There's still a lot to like about his game, and his ability to bounce back in subpar games has not gone unnoticed, but we were already questioning his throw-for-throw accuracy coming into the year and he hasn't moved in the right direction through 10 weeks of the season. That said, we have seen Watson play at a much higher level and would not be surprised to see him turn things around and dominate down the stretch.
16. Reuben Foster, LB, Alabama
It's been an impressive all-around display from Foster who currently ranks as the top-graded linebacker in the country at 91.6. He sheds blocks in the run game with both agility and power and he finishes well with only four missed tackles on 61 attempts this season. Foster has been strong in coverage the last two years while also showing the ability to get to the quarterback as a blitzer and he should be a three-down player at the next level.
17. Charles Harris, Edge, Missouri
Currently 16th in the nation with an 86.0 pass-rush grade, Harris can get home with perhaps the nation's best spin move that he pairs with strong, quick hands. There's room to improve against the run, but his two-year production as a pass-rusher is among the nation's best. With a lot of competition among edge defenders, we'd like to see Harris dominate down the stretch to state his case for future first-round status.
18. JuJu Smith-Schuster, WR, USC
Smith-Schuster got off to a slow start with Max Browne at quarterback but he's had a resurgence since Sam Darnold took over. He has the speed to get behind the defense or create after the catch, though he could improve his work in contested situations to become a more complete threat. If there's a complaint, Smith-Schuster can disappear at times and we'd like to see him take over games more consistently down the stretch.
19. Jabrill Peppers, S/LB, Michigan
Known for his versatility playing all over the Michigan defense, Peppers works best when left as the extra, unblocked defender where he is a playmaker in the run game. That skillset projects to nickel lienbacker or strong safety at the next level, and when combined with his ability to cover tight ends and perhaps add value on special teams, Peppers will be coveted for various roles by a number of teams. His 85.2 grade as a run defender leads all safeties in the country.
20. Sidney Jones, CB, Washington
Facing only eight targets through the first seven games, Jones has been targeted 22 times in the last two games, but he's only given up nine catches while intercepting two passes and deflecting three others. At 6 feet tall, Jones can play physical press coverage while moving well enough to play off the ball as well.
21. Zach Cunningham, LB, Vanderbilt
The nation is starting to hear Cunningham's name on a weekly basis, whether it's his game-ending play against Georgia or his blocked kick against Auburn. Cunningham is strong in the run game, attacking and shedding blocks as well as any linebacker in the country and he now ranks second in the Power-5 with 50 stops. He brings athleticism to coverage as well, and we just need to see Cunningham cut down on the missed tackles (25 over the last two years) to take the next step in his game.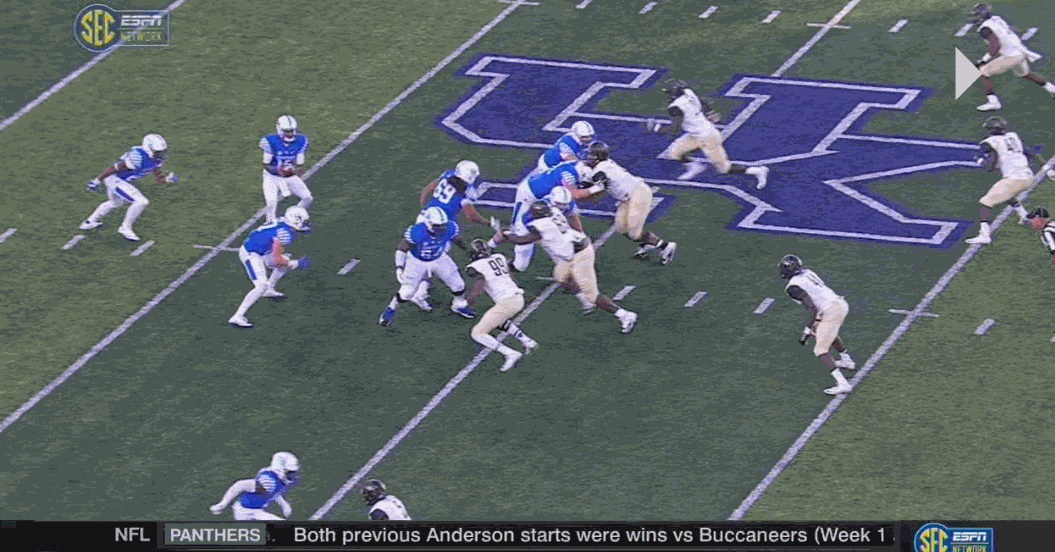 22. Tre'Davious White, CB, LSU
Another top riser in the draft process, White played well in 2014 before taking a step back in 2015. He's back to form this year, allowing only 127 yards on 38 targets (3.3 yards/target) while covering well from both the slot and on the outside. His versatility adds yet another dimension to this emerging cornerback class.
23. Mike McGlinchey, OT, Notre Dame
A weak offensive tackle class at the top could open the door for McGlinchey, though he insists that he's returning to school for his fifth year. A classic late bloomer, McGlinchey grew into both his 6-foot-8 frame and a starting role in 2015, finishing as the top-graded right tackle in the country. This season, he's moved to the left side where he's experienced similar success and his 81.5 overall grade ranks 16th among the nation's tackles.
24. Ryan Ramczyk, OT, Wisconsin
One of the best stories of the year, Ramczyk is a former Division 3 player who has stepped right in as the starter for Wisconsin and he currently has the No. 7 grade among Power-5 tackles. He's been solid in pass protection and powerful in the run game while also showing the agility to make the necessary second-level blocks in Wisconsin's run scheme. The sample size against good competition is small for Ramczyk, but he's been impressive since Week 1 of the season.
25. Christian McCaffrey, RB, Stanford
While McCaffrey's talent hasn't changed from last year's Heisman-caliber season, the loss of three-fifths of Stanford's offensive line has taken a toll on his production and perhaps bringing into question his ability to create on his own. He still brings great patience and change-of-direction as a runner while displaying slot-receiver skills that should make him a movable chess piece at the next level. The question about what that is worth in draft capital will determine where he lands come next April.
26. Eddie Vanderdoes, DT, UCLA
Already strong against the run, Vanderdoes has improved as a pass-rusher this year, using good hands to win quickly and disrupt in the backfield. He got off to a monster start, but has since cooled, bringing into question if he can dominate from start to finish in a season. Vanderdoes currently ranks 18th among interior defensive linemen at 86.0 overall.
27. Dede Westbrook, WR, Oklahoma
The nation's most dominant receiver since Week 4, Westbrook has taken over games with his deep speed and ability to turn short passes into big gains. While he's not facing the stiffest competition against Big 12 secondaries, Westbrook has been separating easily while becoming QB Baker Mayfield's go-to option every week. Westbrook has the No. 2 receiving grade among Power-5 receivers as he's built nicely on the potential he showed a year ago.
28. Jamal Adams, S, LSU
A versatile safety, Adams can work downhill in the run game where his 82.9 grade against the run ranks fifth among safeties and his 26 stops rank third among Power-5 safeties. He's improved in coverage as well, grading at 88.3 while cutting down on the missed tackles with five this year after missing 10 a year ago. Adams has three years of strong grading combined with the athleticism to make a difference at all levels of the field.
29. Jarrad Davis, LB, Florida
Davis can pack a punch in the run game, attacking blockers with aggression to blow up running plays and he brings a similar style when playing coverage in the short passing game. His aggressiveness can get the best of him at times, either overshooting gaps or missing tackles, but he can disrupt in all phases of the game and he's shown great toughness in playing through injury this season.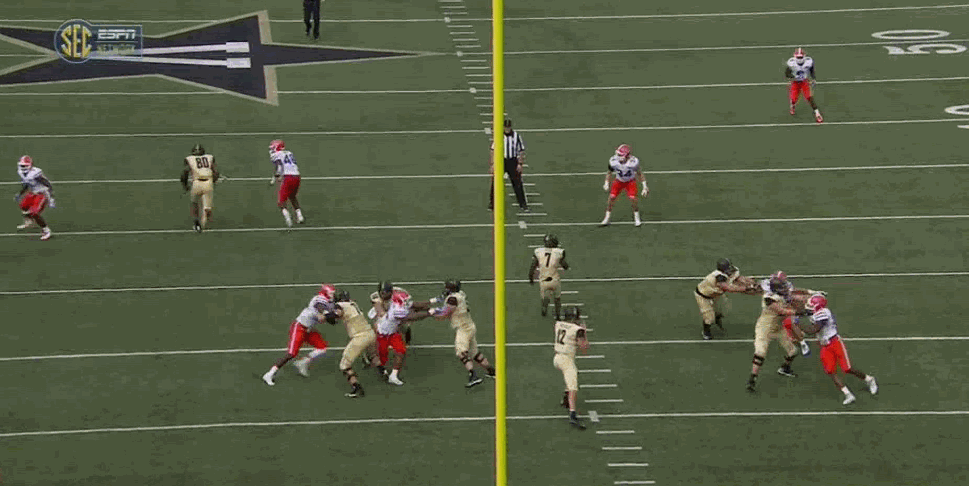 30. Pat Elflein, G/C, Ohio State
Elflein had a rough start in his transition to center from guard but he's come in nicely to grade at 81.9 overall including a 79.9 grade as a run blocker to rank fourth among centers. That comes on the heels of two strong years run blocking at guard where he brings good power at the point of attack and on the move as a puller. Elflein still has work to do in pass protection, but he's added versatility to his profile with his success at both positions.
31. Marlon Humphrey, CB, Alabama
While Humphrey can be susceptible to big plays, he closes quickly in zone coverage and has frame at 6-foot-1 to play press man coverage. If he can locate the ball better, he'll take his game to the next level, but even now, he's grading out at a strong 83.5 in coverage on the year.
32. Quenton Nelson, G, Notre Dame
Nelson is one of the most powerful run-blockers in the country and Notre Dame can run behind him whether he's at the point of attack or pulling. His 85.5 overall grade ranks third in the country while his 86.0 run blocking grade is fifth and he's improved in pass protection this season allowing only 10 pressures on his 334 attempts.
Dropping out:
Nick Chubb, RB, Georgia
Royce Freeman, RB, Oregon
Watch list:
Solomon Thomas, DI, Stanford
Malik Hooker, S, Ohio State
Mitch Trubisky, QB, North Carolina
Ryan Anderson, Edge, Alabama
Nate Gerry, S, Nebraska
Jake Butt, TE, Michigan
Dawaune Smoot, Edge, Illinois
Deatrich Wise, Edge, Arkansas
Mason Rudolph, QB, Oklahoma State