While the 2022 NFL Draft is considered weak at quarterback, it's anything but among those who are tasked with protecting the signal-callers. Alabama's Evan Neal, North Carolina State's Ikem Ekwonu and Mississippi State's Charles Cross all look to be contenders to be the first name called in the draft.
At least a half dozen other impact exterior protectors are set to be picked on the first two days of the draft, as well. They come in all different shapes and sizes, which leaves us with the hairy task of differentiating the prospects using data.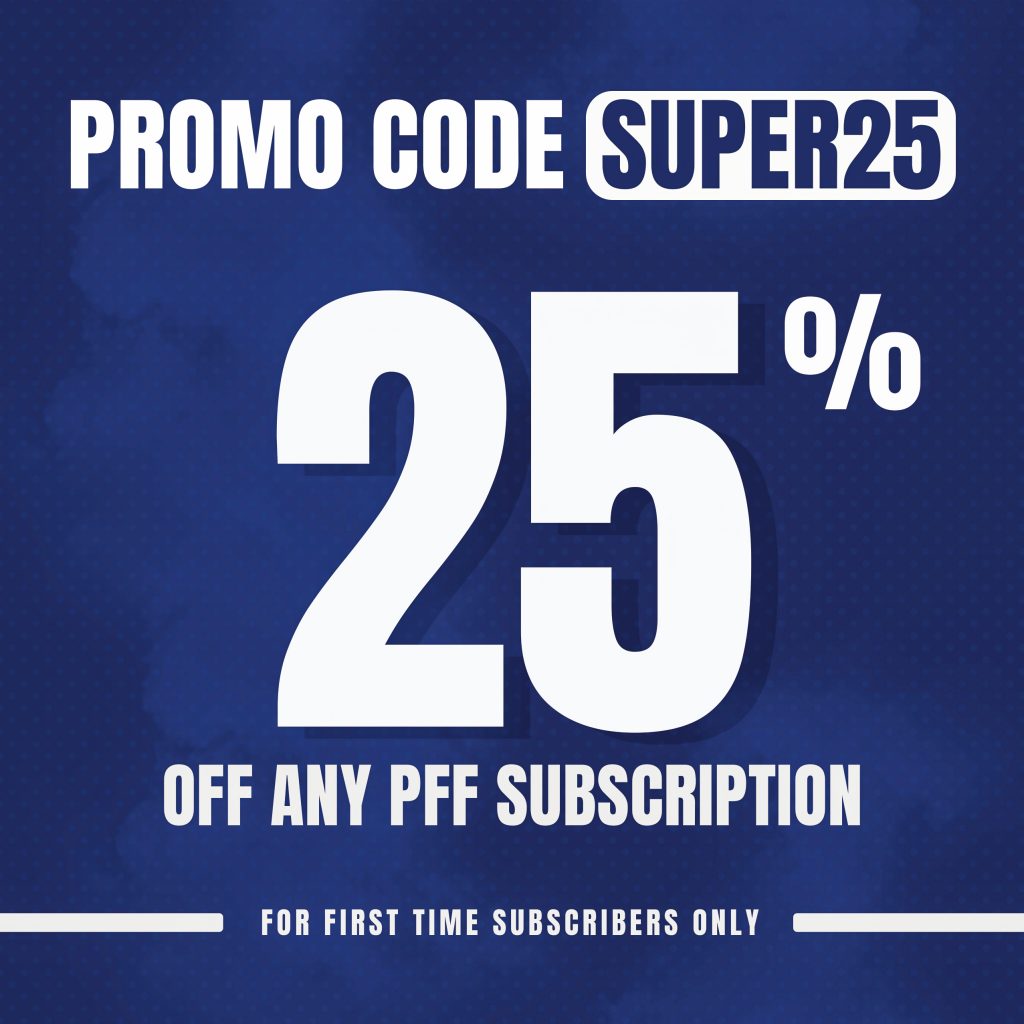 Click here for more PFF tools:
Rankings & Projections | WR/CB Matchup Chart | NFL & NCAA Betting Dashboards | NFL Player Props Tool | NFL & NCAA Power Rankings
Best Bets Tool
---
Similar to what we've already done with quarterbacks, wide receivers, defensive linemen, linebackers, defensive backs and running backs, we can group the offensive tackles together with k-means clustering. This process allows us to learn about their strengths and weaknesses by comparison. For our purposes, we will be looking at the 137 FBS offensive tackles who have been drafted since 2015 and prospects who are likely to be drafted in 2022, then we'll try to answer two questions:
What were the prospects asked to do?

How did the prospects produce?
We will answer these by grouping the prospects in two different ways: by their general usage in terms of charted run concepts and broad view of their passing offense, and by their production per PFF grades. Previously in this series, we investigated positional/alignment differences between prospects, but since FBS offensive tackles drafted to be NFL tackles really play only one of two positions, this was omitted. These two groupings should give us a macro-level idea of what the prospects were expected to do while on the field and how they performed when deployed.
Usage Clusters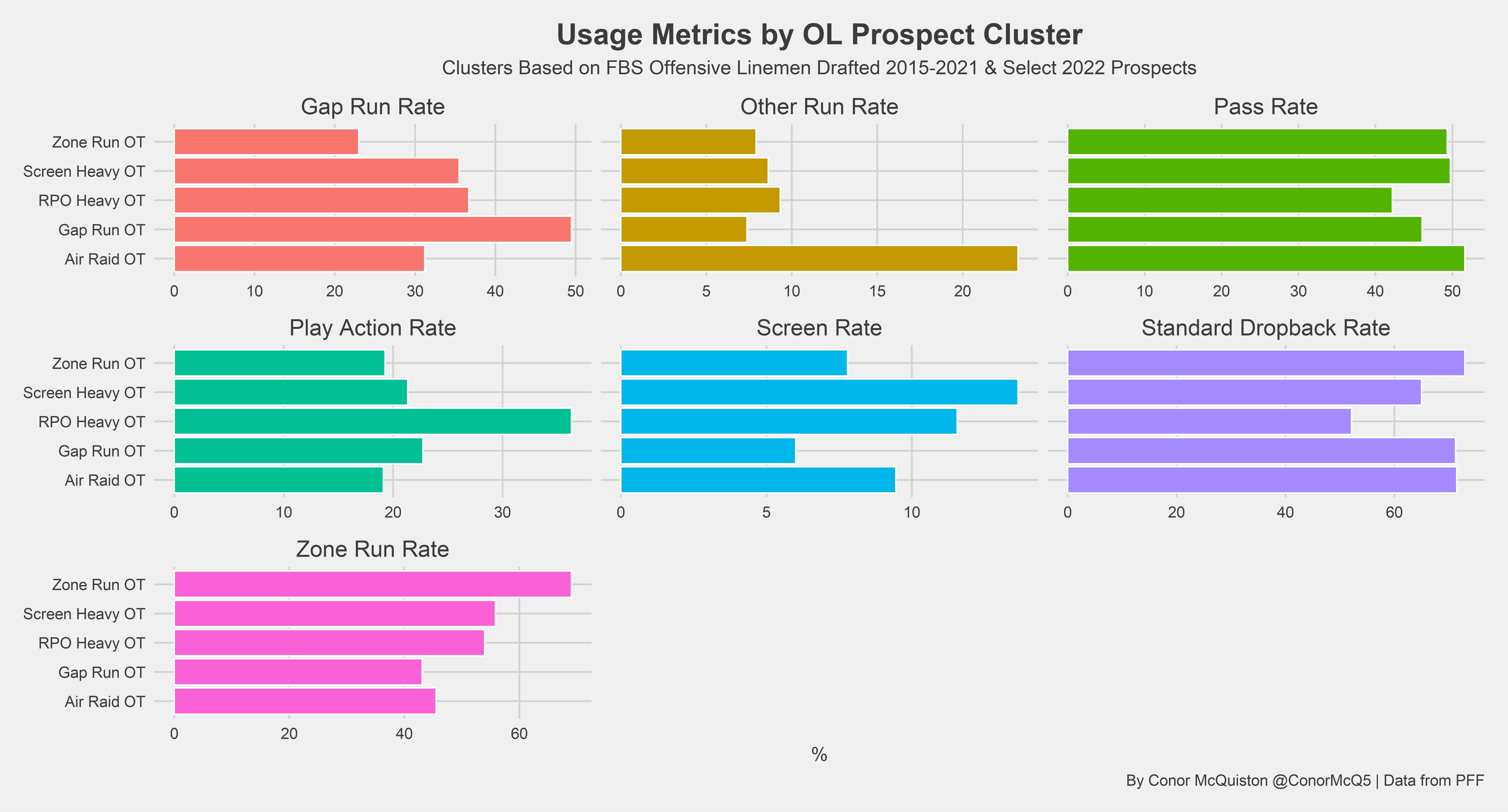 Zone-Run OT
As the name suggests, these tackles were in offenses that used zone runs as their base rushing attack. Incidentally, these offenses had most of their passes come without play action or screens. Tackles in this cluster are likely generally more limber on their feet as a result of needing to move more laterally, and the comparatively lower amount of play action and screens suggests they are more comfortable in traditional pass sets.
Tristan Wirfs at Iowa was an example of a zone-run offensive tackle.
Screen-Heavy OT
These tackles are in offenses that heavily utilize screens and, by happenstance, zone runs as well. Much like Zone-Run OTs, this would suggest these tackles are able to move extremely well since they are often tasked with escorting backs down the field on screens. The same point can be repeated for how they're asked to move laterally and climb to the second level on zone runs. The major downside of this group is that they are not as frequently tasked to have standard pass sets, which may result in unrefined technique.
Julie'n Davenport at Bucknell was a screen-heavy offensive tackle.
Subscribe to PFF Edge to continue reading
Already have a subscription? Sign In