Throw on the tape of Minnesota Golden Gophers linebacker Mariano Sori-Marin, and you see one of the more decisive middle linebackers in college football.
At a position like off-ball linebacker, which comes with a steep learning curve and as many mental challenges as physical, it's natural to see players second-guessing. But that doesn't bog Sori-Marin down. In fact, he welcomed the responsibility of getting everyone lined up in the right spot on a Minnesota defense that finished the 2022 season ranked tied for third in the FBS in points allowed per game (14.2) and 11th in expected points added (EPA) allowed per play (-0.181).
The 6-foot-3, 245-pound linebacker doesn't just use his advanced knowledge of the game and rabid film study to get in the right spot, either. His 4.62-second 40-yard dash landed in the 71st percentile among off-ball linebackers in PFF's database, with his 2.64-second 20-yard split placing him in the 82nd.
Don't just take our word for it. Back in October, Minnesota head coach P.J. Fleck told Big Ten Network that his defensive leader "plays faster and more physical than probably any player I've ever coached."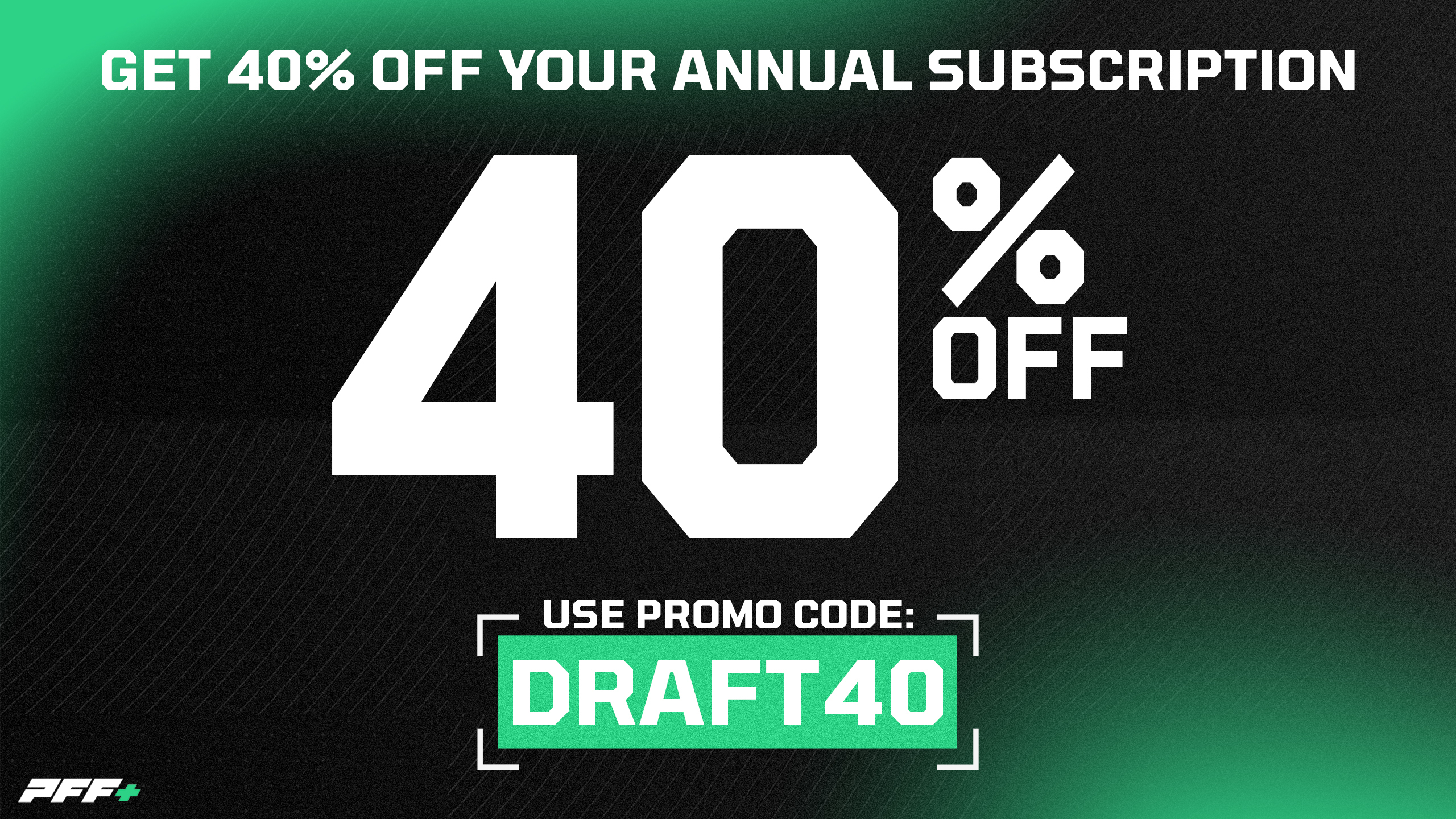 The combination of instincts and recognition hasn't appeared by accident, as Sori-Marin began studying film at the PeeWee football level, to which he credits his former coach Matt Hunniford.
Sori-Marin grew up in the Chicagoland area and used to have his teammates come over to break down film on his projector screen in his basement. And that built the foundation of what is now a habit — or perhaps even an obsession.
Obsession comes when you're not just making sure you understand your assignment and everything that stems from your role but also realizing that you gain an edge when you understand what everyone else is tasked with doing on each snap. "Experience is key," the Minnesota product said during an exclusive interview with PFF. "Some plays are made merely based on your initial reaction."
Obsession is also evident when I asked him to name some of his favorite plays he made from this past season. He struggled to come up with an answer before landing on a big tackle for loss against Penn State and a key stuff at the line of scrimmage against Michigan State. However, with no hesitation, he can quickly rattle off a few snaps he'd love to have back that he has no doubt learned from and has seared into his brain.
Most run stops among Big Ten linebackers (2020-2022)
| | | | | |
| --- | --- | --- | --- | --- |
| Rank | Name | School | Run-defense snaps | Run stops |
| 1 | Jack Campbell | Iowa | 882 | 89 |
| 2 | Mariano Sori-Marin | Minnesota | 739 | 79 |
| 3 | Seth Benson | Iowa | 946 | 70 |
| 4 | Cam Jones | Indiana | 568 | 62 |
| 5 | Kieren Douglas | Purdue | 658 | 45 |
Sori-Marin's family background is fascinating. It speaks to his leadership ability and character but also further underscores his love of football.
His father recounted their family history to Andy Greder of the St. Paul Pioneer Press, detailing how Mariano's grandfather, Mariano I, and his great-uncle, Humberto, supported the Cuban Revolution that overthrew dictator Fulgencio Batista in the late 1950s. And later, when Fidel Castro's administration went in a direction they disagreed with, Humberto then assisted the CIA in the Bay of Pigs invasion in 1961.
Sori-Marin's ancestors played a vital role in Cuban and American history, demonstrating that the right decision is not always easy. Now, Mariano is grateful he can just play football.
The Mokena, IL., native recognizes that in a team sport like football, how players work with their 10 brothers beside them on each play matters a whole lot more than individual accolades. "Stats are for losers," he told me before half-apologizing for saying that to a PFF employee (no offense was taken, of course).
It doesn't at all come off as a cliché or dismissive of the value of studying every aspect of football; it's more about embracing the dirty work. The Minnesota product got excited talking about taking on fullbacks in the hole, sacrificing his body so someone else could make a play. That's what "stats are for losers" meant to him — at least, that's what I'll tell myself.
Another point of pride was being a "quad teamer" over his years with the Golden Gophers, meaning he contributed on all four of the primary special teams units: punt, punt return, kickoff and kick return.
He recognizes that he may have to earn his way onto an NFL roster initially with special teams prowess but is quick to point out that many of the key critical plays in a football game, the "momentum-shifters," often come in the third phase.
When you're a student of the game and grateful to step onto the field for every aspect of the game every day, that's a recipe for continued success.