The annual Senior Bowl is one of the most important events of the NFL's pre-draft process. Coaches, general managers, scouts and executives from all 32 teams gather in Mobile, Alabama, to get a good look at the top seniors in each draft class. This year's Reese's Senior Bowl group has gotten even more attention because of the slew of quarterbacks in attendance.
Senior Bowl practices have come to a conclusion after three days of work, and those quarterbacks were the spark of the major chatter. Two passers, in particular, stood out and boosted their draft stocks, while a couple of others were more disappointing. Here's a dive into how each of the quarterbacks fared during practices in Mobile.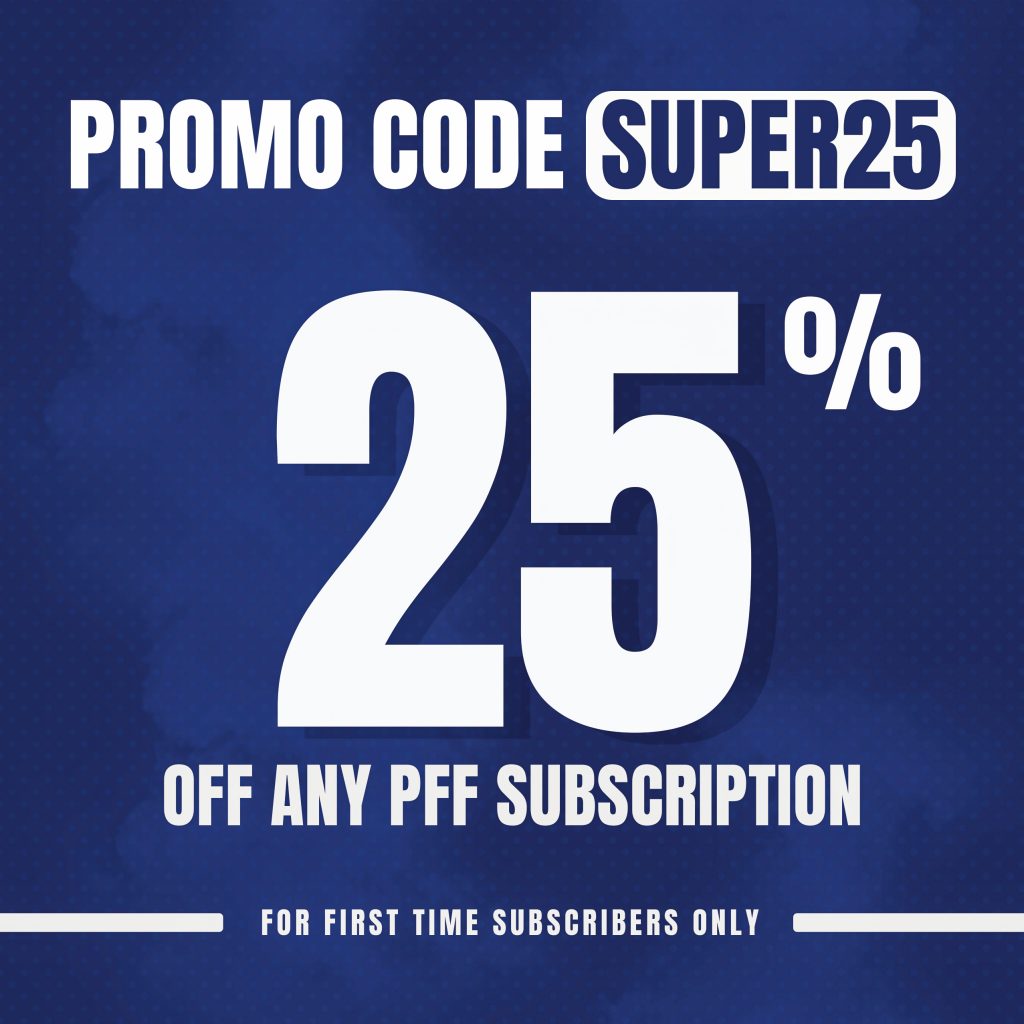 Click here for more PFF tools:
Rankings & Projections | WR/CB Matchup Chart | NFL & NCAA Betting Dashboards | NFL Player Props Tool | NFL & NCAA Power Rankings
Best Bets Tool
---
Willis was one of the stars of Senior Bowl practices. His physical tools are off the charts. Between his mobility and cannon of an arm, he captured the attention of talent evaluators on multiple occasions. Willis did miss a few throws early on, but he rallied and ended up one of the more accurate quarterbacks of the week. He made some nice touch throws toward the end and even won the garbage can precision challenge at the end of the last practice:
Detroit's squad ended practice with an accuracy competition between Malik Willis, Sam Howell and Bailey Zappe.

Willis got the closest to drilling the 30+ yd trash can shot pic.twitter.com/IrCUbqOjDW

— Anthony Treash (@PFF_Anthony) February 3, 2022
Now, does this mean he's guaranteed to be an accurate passer in the NFL? Of course not. After all, Willis did rank 73rd in uncatchable pass rate this past season. But the Liberty product showed it's not a liability kind of issue. While he has room to improve his mechanics and footwork, his arm talent and athletic ability are special. There's plenty of reason to think Willis will end up as QB1 when it's all said and done.
Of all the players in attendance, Ridder was arguably the biggest winner of the bunch. He showed his 2021 breakout season that ended in a 90.7 PFF grade was no fluke. Ridder made several accurate and anticipatory throws across the last couple of days, something talent evaluators desperately wanted to see this week from him.
Desmond Ridder DIME

Best throw of Day 2 at the @seniorbowl pic.twitter.com/a4uKzlR0OJ

— Anthony Treash (@PFF_Anthony) February 3, 2022
Desmond Ridder keeps on impressing down here at the @seniorbowl pic.twitter.com/WCp2TAuJjy

— Anthony Treash (@PFF_Anthony) February 3, 2022
What's most impressive about Ridder's growth this past season is that he did it in an offense that tasked him with a lot of pure passing concepts. He displayed an innate ability to process defenses and get through his progressions to find the right receiver. Ridder is making a push to be the first or second quarterback off the board in the 2022 NFL Draft.
After losing four marquee weapons to the NFL prior to the 2021 season, Howell was forced to make up for a one-dimensional skill position group by utilizing his legs. He thrived in the ground game, even if he doesn't possess the same kind of athleticism as other quarterbacks in this class, generating the second-most runs of 10-plus yards (45) among FBS quarterbacks.
And despite having few pass-catching weapons to speak of, Howell still earned an 80.3 passing grade for the season. His overall season mark stood at 90.9. Howell's arm talent is in elite territory, and he proved that through three seasons of work at North Carolina and then again at the Senior Bowl. Howell led the first two days of practice in deep big-time throws, with four. 
Hello Sam Howell pic.twitter.com/JSPCPEGnPx

— Cory (@realcorykinnan) February 2, 2022
Zappe has decent accuracy and downfield touch, but his subpar tools, great situation at Western Kentucky and inability to make a play when knocked off rhythm are going to rightfully scare some NFL teams away until the end of Day 2 or the beginning of Day 3. He is a limited passer by nature, and he verified that during Senior Bowl practices. Zappe earned an 87.4 passing grade in the Hilltoppers' Air Raid offense this past season and looks like a potential high-quality backup quarterback, which is hard to come by.
Pickett was the talk of the town Monday, as he was the lone quarterback to not get his hands measured. The Pittsburgh product is known for having incredibly small hands relative to his counterparts — so much so that he wears two gloves. Pickett said he wasn't measured because of being double-jointed, but that hasn't quelled the concerns about his rumored 8.25-inch hands and how they might hold up in bad weather.
Pickett hardly saw rain in a game this past season, but he earned a 37.2 passing grade when there was some type of precipitation in his college career. No NFL quarterback with sub-nine-inch hands has started a game in the past decade.
On the second day of practice, both teams dealt with consistent rain at South Alabama's stadium. And Pickett was unable to ease the concerns. He fumbled a snap and threw multiple uncatchable balls. Throughout the rest of the other practices, Pickett produced minimal big-time throws. He never had that "wow" moment that many were expecting. Overall, it was a disappointing week for the Pittsburgh product.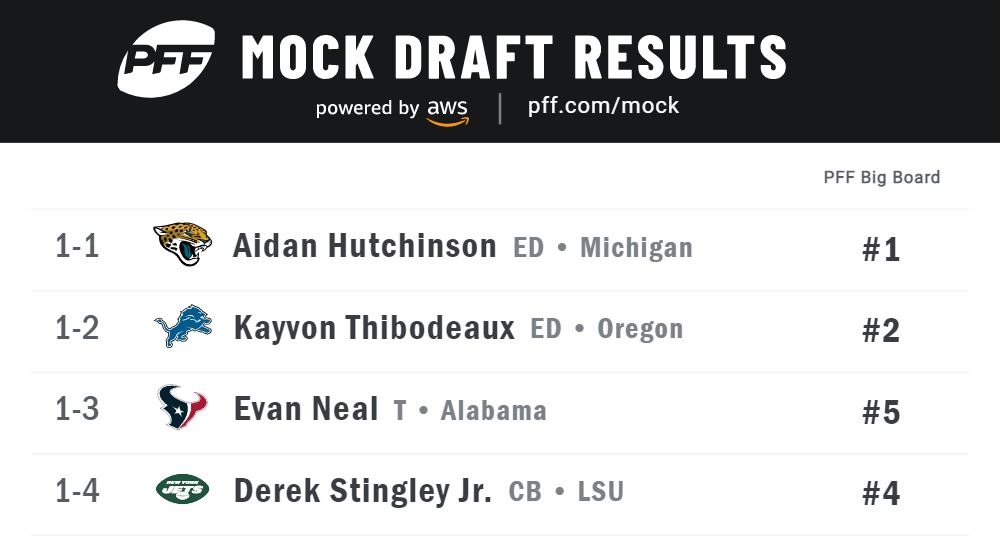 Strong was volatile in every practice. He showed off his quick release and high velocity, but he was also inaccurate throughout. Strong's uncatchable pass rate in practice was lower than any other quarterback in attendance. It was uncharacteristic, as he ranked top 10 nationally in that metric this past season. Accuracy shouldn't be that big of a concern for the 6-foot-4, 215-pound quarterback, but mobility will be. Strong had a chance to place himself in Round 1 conversation this past week, but he ultimately could not seize the opportunity.