There may not be another position on an NFL field where athletic testing is more important than defensive line, and that's who got to run Saturday night at the 2022 NFL Scouting Combine in Indianapolis. If you didn't test like a high-end athlete there, don't expect to go high in the 2022 NFL Draft come next April.
---
Click here for more PFF tools:
Draft Guide & Big Board | Mock Draft Simulator
Dynasty Rankings & Projections | Free Agent Rankings | 2022 QB Annual
Player Grades
---
Defensive Tackle
Risers
40-yard dash: 4.78 seconds
Vertical jump: 32 inches
Broad jump: 10-foot-3
Was it the single greatest combine performance ever? Davis is so far an outlier for a 330-plus pounder that it still seems impossible what he did (at 341 pounds!). The previous record for anyone over 330 pounds running the 40-yard dash was 4.92 seconds. Each drill Davis did was in the top three ever for someone in that weight class. He still could stand to shed a little weight if he's to play an every-down role, but even if he's only a two-down player, he's still going in the top 15 after this week's performance.
---
40-yard dash: 4.77 seconds
Vertical jump: 29 inches
Broad jump: 9-foot-3
Wyatt was cooking. You don't have to watch too many plays of him on tape to realize he was going to blow up the combine. He is the kind of athlete who can be an elite interior pressure generator at the next level. Don't expect him to make it out of the top 15 picks now.
---
40-yard dash: 4.92 seconds
Vertical jump: 28.5 inches
Broad jump: 9-foot-2
3-cone: 7.33 seconds
Shuttle: 4.58 seconds
Add to the numbers above the fact that Jones is 6-foot-4 and 325 pounds with 34.25-inch arms and 10.25-inch hands, and it wouldn't surprise me to see him sneak into the first round. He was the most dominant nose tackle in attendance at the Senior Bowl, as well. That's the athletic profile of a true three-down nose tackle that every team is looking for.
---
40-yard dash: 4.94 seconds
Broad jump: 9-foot-2
3-cone: 7.33 seconds
Shuttle: 4.41 seconds
Booker deserves some love here because he got hung out to dry by the combine organizers. He tested alongside the edge group, so he looked slow by comparison, but his testing numbers were outstanding for a 301-pound defensive tackle. His change-of-direction drills were especially impressive, considering his 3-cone time was better than even some receivers and tight ends in attendance.
---
Fallers
40-yard dash: 5.41 seconds
Vertical jump: 21.5 inches
3-cone: 8.41 seconds
While pure athleticism at nose tackle is low on the totem pole of positions where it matters, those are still some rough numbers from Farrell. That puts him near the bottom of the barrel in nearly every testing metric.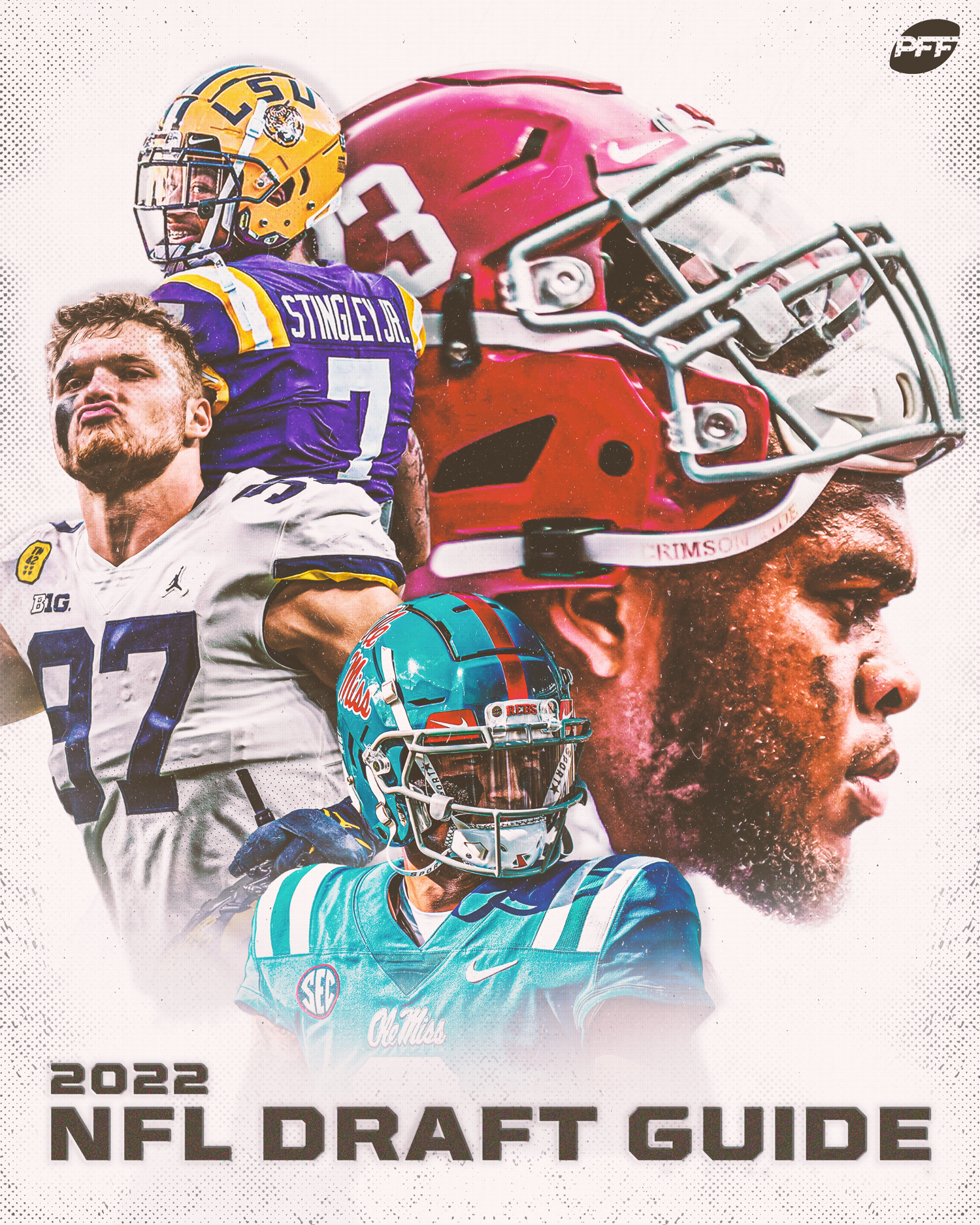 ---
40-yard dash: 5.0 seconds
Vertical jump: 27.5 inches
Broad jump: 8-foot-10
Shuttle: 4.49 seconds
While those numbers wouldn't be bad by any means if Leal had ideal tackle size, they are rough in the context of him being a tweener. At 283 pounds, Leal is going to have to play on the edge in the NFL or bulk up to play inside. And this is not the kind of athlete you want playing on the edge.
---
Edge Defender
Risers
40-yard dash: 4.51 seconds
Vertical jump: 35.5 inches
Broad jump: 10-foot-3
3-cone: 6.89 seconds
Shuttle: 4.32 seconds
Considering he did all the above at 6-foot-5 and 272 pounds with 35.5-inch arms, this was nothing short of an all-time combine for Walker. That's the kind of athlete who simply isn't going to escape the top 10 in this year's draft. That's too freaky to pass up on, especially considering what he could develop into. Among 270-plus pound edge rushers who have ever tested pre-draft, Walker had the fastest 40-yard dash ever, the 11th-best broad jump and the fourth-best 3-cone.
---
40-yard dash: 4.74 seconds
Vertical jump: 36 inches
Broad jump: 9-foot-9
3-cone: 6.73 seconds
Shuttle: 4.15 seconds
The 40-yard dash gets all the hype, but the 3-cone and explosive tests like the vertical are far more important to the position than long speed. Hutchinson's performance was one of the best you'll ever see from an edge rusher. His 6.73-second 3-cone was the second-best ever from a 255-plus pound player, and his 4.15 shuttle was tops among all defensive linemen in attendance.
---
40-yard dash: 4.54 seconds
Vertical jump: 35.5 inches
Broad jump: 10-foot
3-cone: 7.07 seconds
Shuttle: 4.23 seconds
Bonitto came in with question marks about his weight but ticked that box by showing up at 248 pounds. He then proceeded to test like an explosive athlete despite definitely coming in bigger than he looked on tape. He put up the kind of explosive numbers needed to thrive as a speed rusher in the NFL.
---
40-yard dash: 4.36 seconds
Vertical jump: 37 inches
Broad jump: 10-foot-11
Shuttle: 4.45 seconds
Barno was initially thought of as an athletic project, and he tested exactly the way you'd want a project to test. Those are unheard of numbers — the 246-pound Barno broke the combine 40-yard dash record for a defensive lineman. With 34-inch arms and that kind of explosion, he shouldn't need much refinement in the way of technique to be a bull-rushing threat off the edge.
---
2022 NFL Draft position rankings:
Top 10 players at every position
QB | RB | WR | TE | iOL | OT | DI | EDGE | LB | CB | S
---
40-yard dash: 4.53 seconds
Vertical jump: 38 inches
Broad jump: 10-foot-5
Lost in a bunch of elite performances was the show Mafe put on. The difference between him and the two guys above him on this list: he's a rocked up 261 pounds. That's a big boy moving. After earning the highest pass-rushing grade of anyone at the Senior Bowl, Mafe is having one heck of a pre-draft process.
---
Fallers
40-yard dash: 4.67 seconds
Vertical jump: 33 inches
Broad jump: 10-foot
Shuttle: 4.37 seconds
Truthfully, there weren't a lot of fallers in an edge group that lived up to the hype in Indianapolis. Sanders, however, certainly qualifies as one. He lost the week before he even participated in a drill when he weighed in at only 228 pounds. At 6-foot-5, he could be a wide receiver at that size. Billed as an explosive athlete, he tested out as anything but.
---
Linebackers
Risers
40-yard dash: 4.42 seconds
Vertical jump: 36 inches
Broad jump: 10-foot-8
The former quarterback and running back now has another title: freak. He ran the fastest 40-yard dash of any linebacker in attendance (4.42 seconds). The thing is, he isn't an undersized, modern safety-turned-linebacker. No, Andersen is 6-foot-3 and 243 pounds and still cooked his 40-yard dash like that. That should lock him into being a top-100 pick.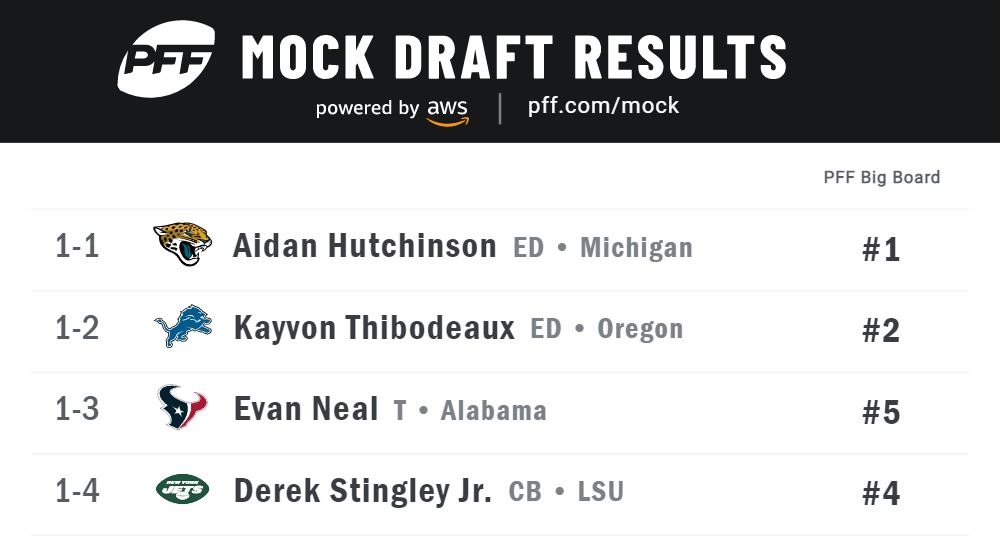 ---
40-yard dash: 4.63 seconds
Bench press: 27 repetitions
Vertical jump: 40 inches
Broad jump: 10-foot-9
3-cone: 7.06 seconds
Shuttle: 4.28 seconds
Muma clearly proved he's one heck of an explosive dude at 239 pounds. Those are nothing short of elite explosive figures that you want from a three-down linebacker. Muma isn't lasting past the second round anymore.
---
40-yard dash: 4.53 seconds
Vertical jump: 40.5 inches
Broad jump: 10-foot-8
For my money, this was the single freakiest performance among an insanely athletic linebacker group. The reason being, Chenal did all that at a jumbo 250 pounds. He proved his downhill thumping ability won't look any different against the strength in the NFL. The scary thing is, he didn't even do what will arguably be his best drill: the bench press. Chenal has videos of him repping 225 pounds 40 times and is reportedly in contention to beat the linebacker record of 41.
2 years ago Leo Chenal did 225lbs on the bench press 40 TIMES????

His combine results could be scary???? pic.twitter.com/cN9GbZtvZS

— IKE Badgers Podcast (@IKE_Badgers) March 3, 2022
Vertical jump: 36.5 inches
Broad jump: 10-foot-5
3-cone: 6.91 seconds
Trying to pare the "risers" down for linebackers was damn-near impossible. Alabama's Christian Harris, Georgia's Channing Tindall, LSU's Damone Clark and Penn State's Brandon Smith knocked it out of the park as well. Beavers, however, was thought of as more of a two-down SAM type of linebacker coming out of Cincinnati. In the drills he did in Indianapolis, however, Beavers tested firmly like a three-down player. In fact, his 6.91-second 3-cone was the best of any linebacker in attendance. At 6-foot-4 and 237 pounds with 32 ⅜-inch arms, he can be a tight end eraser in the NFL. 
---
Fallers
Faller isn't quite the right term here. And especially so since Dean didn't even work out. But his weigh-in didn't exactly do him any favors on NFL teams' draft boards. In a linebacker class where everyone looks seemingly built in a lab, Dean measured in at 5-foot-11 and 229 pounds. That's simply going to pigeonhole him into certain roles/schemes at the next level. The good news is, Dean's wingspan is nearly identical to Nick Bolton's, and Bolton seemed to work out just fine as a rookie.