Draft week is finally here and everyone is scrambling to make their final mock drafts. Inside team buildings, personnel members are finalizing plans for draft night while phones are ringing as teams try to feel out where other clubs stand in the trade market. 
This is my only mock draft — and it's unlike most mocks out there. It's not necessarily what I think teams should do, but rather, what people around the league and "in the know" believe will happen. This year's draft is easily one of the most unpredictable drafts in recent memory, and there are differing opinions around the league for quite literally every first-round selection. It's a very mysterious draft and that element makes doing a mock draft difficult this year. 
The one quote I always tell myself before draft night is "expect the unexpected." I think we'll have a lot of that this year.
Nonetheless, let's take a swing at this: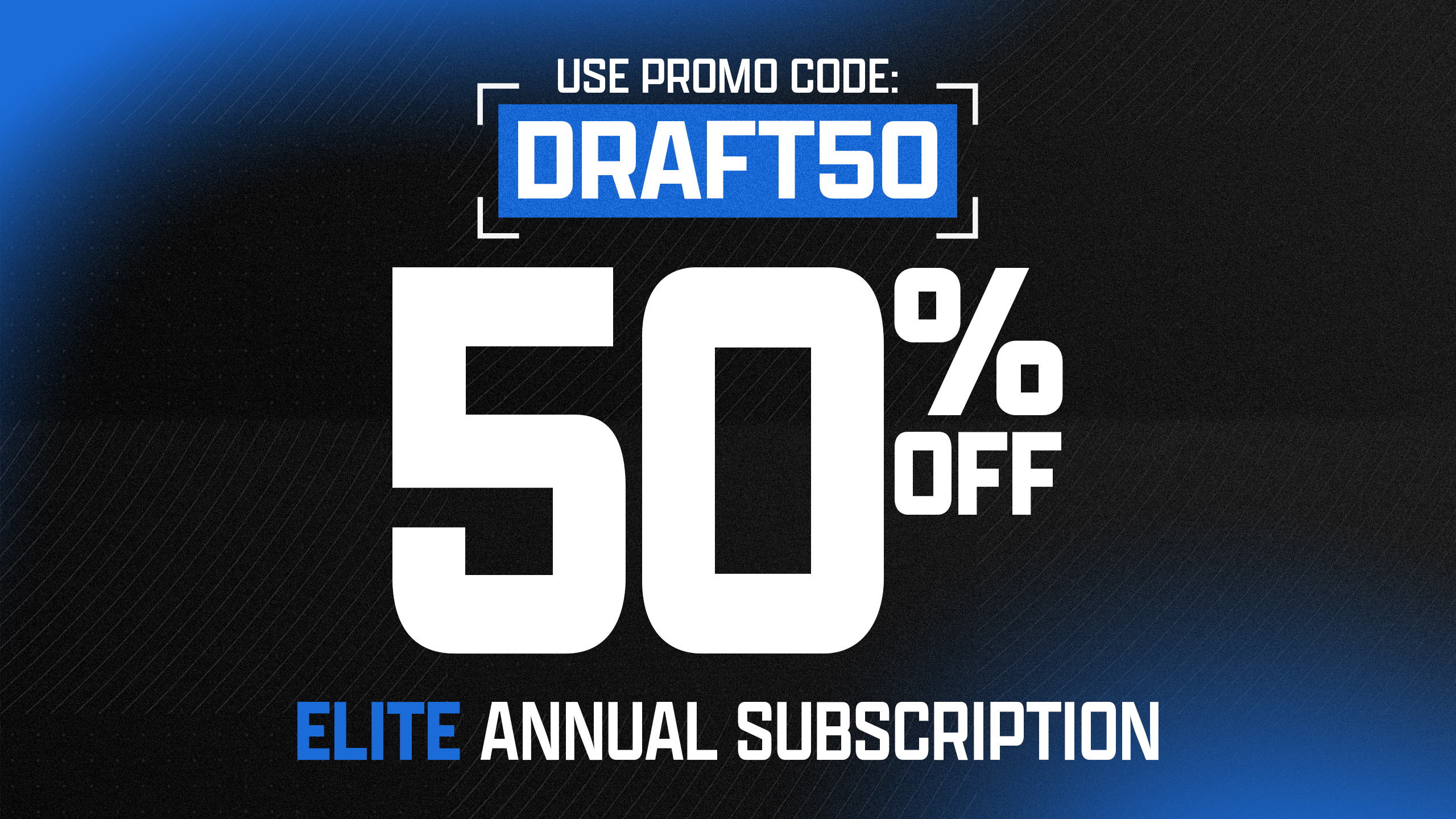 Most people around the league believe Aidan Hutchinson should be the pick here at No. 1. However, people who know Trent Baalke and have worked with him in the past say that traits and measurables are very important to him. And it's hard to find a prospect with better measurables than Walker: 6-foot-5, 272 pounds with 35 1/2-inch arms and ran a 4.51-second 40-yard dash while also posting a 35 1/2-inch vertical. Walker is a remarkable athlete who would be the classic Baalke pick. One note to file away: Jaguars head coach Doug Pederson is a big fan of NC State offensive tackle Ickey Ekwonu. He was in the conservation for No. 1 early in the process and there are some who believe he's still in that conversation.
---
This would feel like a dream scenario for the Lions. Putting aside the fact he's from Michigan, Hutchinson embodies everything general manager Brad Holmes and head coach Dan Campbell are looking for as they continue to add building blocks to this roster. Assuming there's no quarterback they love this early, the Lions rush to the podium for Hutch.
---
GM Nick Caserio walked into a mess when he took the Texans job last year, but he's slowly bringing this team back to some normalcy. Neal recorded double-digit starts at left tackle, right tackle and left guard at Alabama, and he's proven to be durable, starting 40 out of 41 games over the last three years (his only missed game was due to COVID-19). The Texans get to keep Laremy Tunsil at left tackle and Neal slides to right tackle as they build around Davis Mills.
---
The Jets could go in a number of different directions with this pick. General manager Joe Douglas has used high first-round picks on the offensive line in back-to-back years, and Ekwonu is someone they like. Nonetheless, the Jets appear to be leaning toward defense with this pick.
Thibodeaux had a really good visit with the Jets a couple of weeks ago, as he hit it off with head coach Robert Saleh. It's important to make this clear: the concerns that you've been reading and hearing about Thibodeaux over the last few weeks aren't some serious off-field accusations or something injury-related. One executive noted, "He's just very confident and wants to be great. All the other stuff is fluff that most players have but he just expresses it openly."
Finding elite pass-rushers is not easy in this league and the Jets have a chance to get a great one here. Thibodeaux, Quinnen Williams, Carl Lawson and John Franklin-Myers would be a really strong group.
---
There's a strong belief around the league that the Giants want to move down from one of their first-round picks. The hard part will be getting the proper value, and I don't think new general manager Joe Schoen trades one of these picks for 80 cents on the dollar.
Ekwonu and Cross are both on the board in this scenario — and both would be great selections here. It could very well be a smokescreen, but there's been growing buzz surrounding Cross and the Giants in recent weeks. Cross held his own against SEC competition over the last two years, and with over 75% of his snaps coming in pass protection, he consistently stayed on balance and was rarely fooled by twists and stunts.  The big question is if the Giants are comfortable with him at right tackle. They privately had him take reps at right tackle during his pro day, as that would be his position if they selected him with Andrew Thomas staying on the left side.
---
The Panthers have done all their homework on the quarterbacks in this class, and it wouldn't be a surprise if they target one. Nevertheless, their first pick is at No. 6 and their next pick comes all the way down at No. 137, making this situation complicated.
The Panthers have several holes, and the coaching staff is entering a critical year in which it has to take a step forward. Would adding a rookie quarterback at No. 6 in a class that isn't deemed "special" help? Or is adding a premier player such as Ekwonu  — and then trading a mid-to-late round pick for Baker Mayfield or Jimmy Garoppolo — the better option? The answers are mostly split, but some have started to lean toward the latter over the last week. Ekwonu is considered by some to be the "safest" pick in this draft.
---
New defensive coordinator Wink Martindale has a very aggressive, blitz-heavy scheme, so adding a shutdown corner makes a lot of sense. The 6-foot-3, 190-pound Gardner plays fearlessly and possesses the length, speed and confidence that should translate well to the NFL level. Schoen confirmed last week that the team has continued to take calls on James Bradberry, and a move seems likely at this point. With him likely out the door, Gardner would be able to step right in.
---
I mentioned this on my show last week: It's a bit surprising there isn't more national buzz surrounding the Falcons taking a quarterback early. The Falcons went all-in for Deshaun Watson, traded away Matt Ryan for a third-round pick and signed Marcus Mariota to a team-friendly deal that has just $6,750,000 in total guarantees, plus Mariota has a concerning injury history.
Willis (born in Atlanta) blew teams away during the interview process and comes off as a really genuine guy. He didn't have a strong supporting cast at Liberty, but his ability and upside is easy to see. Mariota is one of the nicest people in the league and will take Willis under his wing as he makes the transition to the NFL. If the Falcons pass on a quarterback here, keep in mind they have two second-round picks and two third-round picks to try to move back into the first round (Matt Corral has also been linked to them).
---
I originally slotted Stingley to the Vikings at No. 12, but the buzz continues to grow that he won't make it out of the top 10. There are differing opinions on Stingley, as some believe he just got "bored" after experiencing all the success in his freshman year, while some have serious questions about his availability and if it's fair to judge 2019 as the real Stingley now that we're in 2022.
Everything checked out medically for Stingley, who is now fully recovered from his Lisfranc injury (and his pro day confirmed that). Seattle does not believe it is in a "rebuild" but rather in a "remodel." If Stingley can recapture his pre-injury form, he becomes a steal at No. 9.
---
Wilson-to-Wilson for the next 10-plus years? With no wide receivers drafted in the first nine picks, Douglas can pick whoever he wants for second-year QB Zach Wilson. The Ohio State standout can stretch defenses vertically and has elite ball skills and body control. He's a perfect fit for Mike LaFleur's offense. 
It's worth noting that the Jets have been all over the veteran receiver market this offseason, nearly landing Tyreek Hill (he chose Miami), checking in with the Cowboys on Amari Cooper (Jets thought he'd get cut), checking in with the Falcons on Calvin Ridley (before his suspension), and consistently being linked to D.K. Metcalf, A.J. Brown and now Deebo Samuel. The Chiefs were willing to accept an offer centered around pick Nos. 35 and 38 in the Jets' package for Hill. If they pass on a receiver at No. 10, their eyes will turn back to the trade market.
---
Kyle Hamilton is a strong option here as well, but Washington ends up opting for help on offense. London lined up outside and in the slot for USC while totaling 88 receptions for 1,084 yards and seven touchdowns in eight games last season before suffering an ankle fracture.
Washington has lacked consistent production opposite Terry McLaurin, and London's size (6-4, 219 pounds) is a big element here. Carson Wentz has always had that reliable big target, whether it was Alshon Jeffery and Zach Ertz in Philly or Michael Pittman in Indy. London could instantly become that for Wentz in Washington. Head coach Ron Rivera also has a history of drafting big-bodied receivers during his time in Carolina, selecting Kelvin Benjamin (2014) and Devin Funchess (2015).
---
Pairing Stingley with his old defensive coordinator at LSU, Daronte Jones (now the Vikings defensive backs coach), and LSU legend Patrick Peterson would be the ideal situation, but he's off the board in this mock. Therefore, the Vikings end up selecting Johnson, who needed to transfer away from Georgia's stacked defense just to get the opportunity to prove himself. He led the ACC in sacks (11.5) and tackles for loss (17.5) this past season and was really impressive at the Senior Bowl in Mobile, Alabama. He has the length and agility to be disruptive as both a pass-rusher and run defender. Johnson has gained steam in the last few weeks.
---
It would've felt like a stunner at the beginning of the draft process if Hamilton fell out of the top 10 — some mocks even had him going to Houston at No. 3. Nonetheless, he is on the board for Houston at No. 13 in this exercise. Some objections with his 40 time created an uproar, but Hamilton plays fast and has the kind of range and instincts teams covet. Caserio came from New England, where they liked to build their defense from back to front. Hamilton will be an instant playmaker wherever he goes. Don't overthink it.
---
Stopping the run has long been a Ravens principle and simply put, that's what Davis does best. 
He went viral for his unreal Combine performance in Indianapolis, showing freakish athleticism by posting an insane 4.78-second 40-yard dash (fastest ever for a player over 310 pounds), 32-inch vertical (highest ever by a player over 340 pounds) and 10-foot-3 broad jump (longest ever by a player over 300 pounds). With Calais Campbell returning on a two-year deal, he and Davis will be able to collapse the pocket and make life easier for second-year pass-rusher Odafe Oweh.
---
A team that is patient with Williams' recovery from a torn ACL (suffered in the national title game) might end up landing this year's top receiver. The Eagles have taken a wide receiver in back-to-back years, and they could very well go back in that direction again this year. Head coach Nick Sirianni loves his receivers (he is a former receivers coach), and he'll have some fun pairing Williams with DeVonta Smith.
---
The Saints made that odd trade with the Eagles a few weeks back that had many people scratching their heads. There are multiple people who strongly believe the Saints think they can compete in a weakened NFC, so adding two young impact players on rookie contracts will only help their chances.
It makes some sense. Keep in mind, the Saints are 4-0 in the regular season vs. the division-rival Buccaneers since Tom Brady arrived, including a shutout win in primetime last season when Dennis Allen (who is now the full-time head coach) was filling in for Sean Payton (COVID). This team won nine games last season despite not having Michael Thomas and starting four different quarterbacks. After losing Terron Armstead to Miami, the Saints grab Penning, who will bring a level of nastiness to the offensive line. Penning finished this past season with an unreal 97.3 PFF grade.
---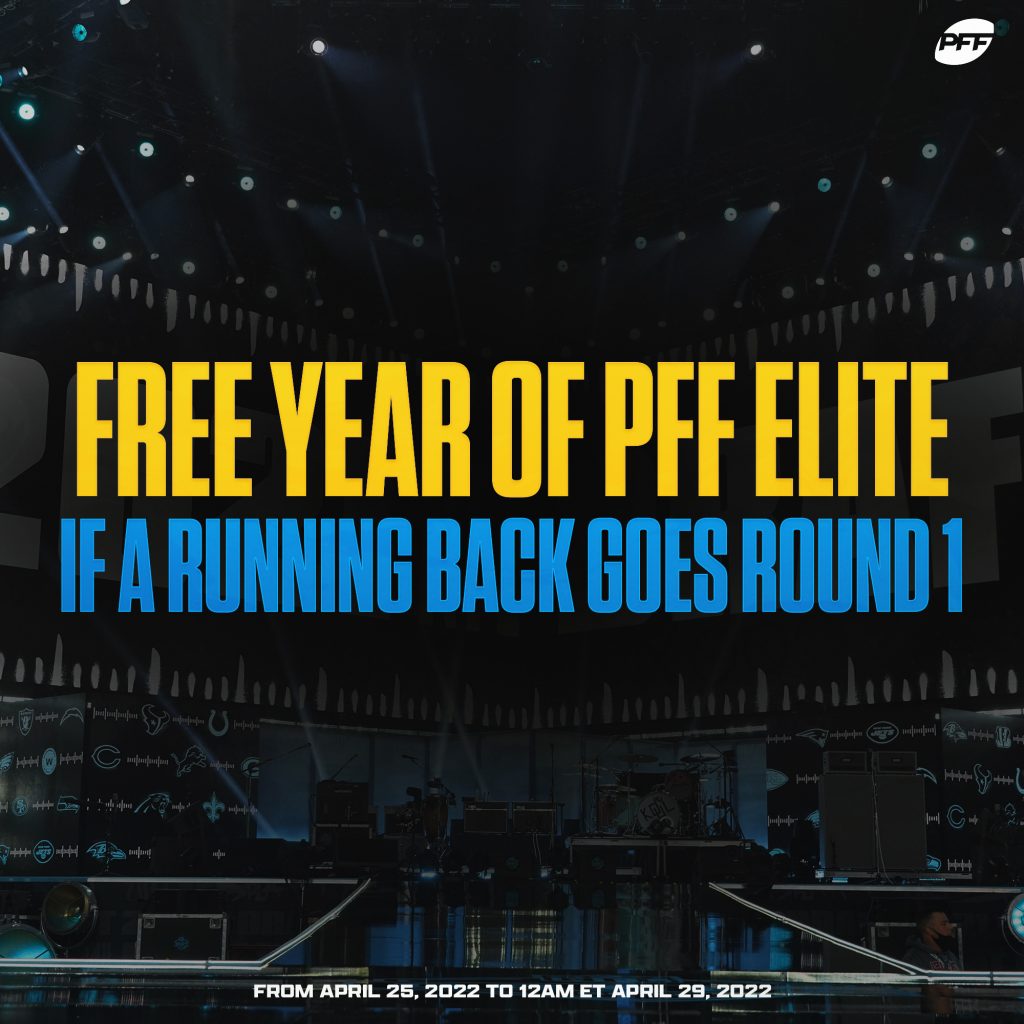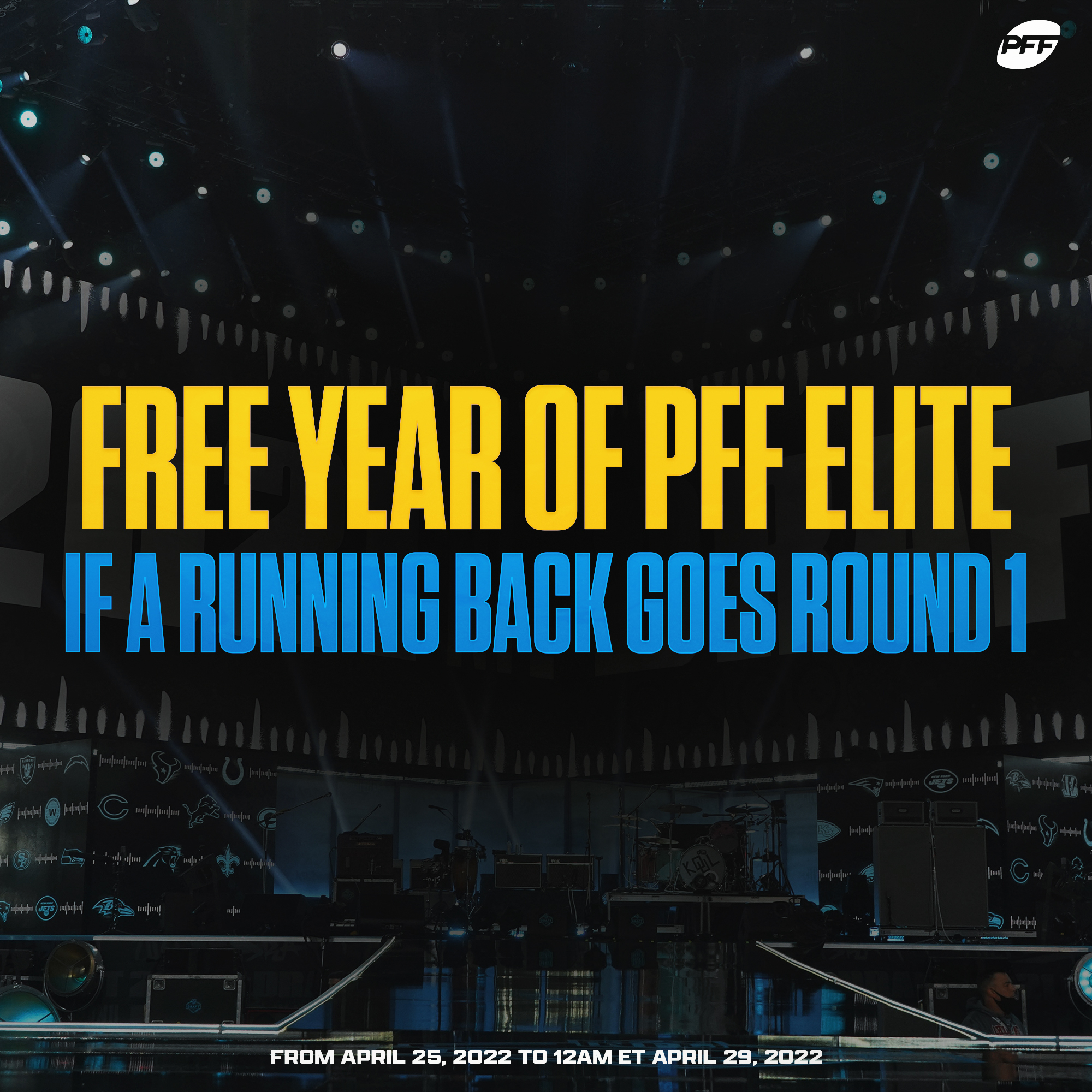 ---
The Chargers gave J.C. Jackson a big contract in free agency, but they still target defensive back here. Head coach Brandon Staley loves cornerbacks, and defenses can't have enough of them right now in the AFC West. The knock on McDuffie is his size and length (5-foot-10 and 193 pounds with 29 3/4-inch arms), but the Chargers were in a similar situation last year with Asante Samuel in the second round and still selected him.
McDuffie plays with physicality, has inside-outside flexibility, is aggressive as a run defender, and simply has the kind of production that warrants overlooking the size/length concerns. The Chargers have been all-in on defense this offseason and continue that here at No. 17.
---
The Eagles know they need to get younger on the defensive line, and Karlaftis projects as a starter in defensive coordinator Jonathan Gannon's scheme as a base end. He's been compared to Ryan Kerrigan, who fittingly played last season in Philadelphia.
---
Thomas returns from injury and gets to tag team with another Ohio State receiver. Olave is a silky smooth route-runner who ran a 4.39-second 40-yard dash. He can stretch the field, providing a nice complement to Thomas.
---
I've always gotten the sense that Willis is the quarterback the Steelers covet, but they would have to trade up in front of the Falcons in this mock. I could definitely see that scenario happening on draft night, but since there are no trades in this mock, I gave them Pickett.
Pittsburgh didn't hide the fact that it was in the quarterback market this offseason, adding Mitch Trubisky on an incentive-laden deal and traveling around the country to see all the top quarterback prospects in the draft. This being general manager Kevin Colbert's last draft is also noteworthy. Former Ravens general manager Ozzie Newsome left the Ravens with Lamar Jackson in his last draft. Colbert likely wants to leave Pittsburgh with a QB of his choice.
---
Lloyd feels like a Patriots-type of player due to his size, length, versatility, intelligence and leadership skills — everything screams Patriots. He's an every-down impact player and head coach Bill Belichick would be able to use him in a number of different ways. His age (24 years old in September) is a concern for some. McDuffie would also make some sense if he were still on the board here.
---
For the first time in 20 years, the Packers take a wide receiver in the first round. Burks is a big (6-2, 225 pounds) and physical wideout who has incredible run-after–the-catch ability. I don't like comparing anyone to Deebo Samuel, but Burks was used in a similar fashion — aligning outside, in the slot, in the backfield while even playing a couple snaps as a wildcat quarterback. Put him with Aaron Rodgers and let the magic happen. 
One note: There is a belief that the Packers are still keeping a very close eye on the trade market for receiver help. Yes, they traded Davante Adams, but they ultimately were willing to pay the big money for Adams. Unfortunately, he decided he wanted out. If an option became available (and there are some disgruntled receivers out there), I wouldn't rule the Packers out.
---
The Cardinals have targeted the defense in back-to-back years, but Kyler Murray has been pleading for help (and a new contract) all offseason long. Johnson is a mauling guard who can be a plug-and-play starter for Arizona. Johnson is regarded, by most, as the top interior lineman in this draft.
---
Starting to inject some youth into the Cowboys' offensive line feels like a must. Green startered at every single offensive line position except center last season, earning a 79.8 PFF grade. He's interviewed really well with teams throughout the draft process, meeting with most teams in the back-end of Round 1 and top of Round 2. Dallas met with him at the combine and then brought him into its facility as well for a visit. Drafting someone with the versatility to play multiple positions is very enticing to teams.
---
Defenses can never have enough cornerbacks in the AFC, and Elam has gone a bit under the radar in this year's class. Levi Wallace left Buffalo for the Steelers in free agency and star corner Tre'Davious White is recovering from an ACL tear he suffered in November. Elam is a big, physical corner who has blazing 4.3 speed and the ability to match up in man coverages as a rookie.
---
There's been some light buzz that the Titans could be a sneaky quarterback team in this draft. They don't have a second-round pick (from last year's Julio Jones trade), so their next scheduled pick is in the third round at No. 90.
Ryan Tannehill will turn 34 years old in July and the last memory of him is a not-so-great performance against the Bengals in the playoffs. He has no guaranteed salary left after this season. I stress that the buzz is light, but it's not the craziest thing when you give it some thought. Head coach Mike Vrabel is also close friends with Cincinnati head coach Luke Fickell. 
---
The Bucs lost Jordan Whitehead to the Jets in free agency – and new head coach Todd Bowles loves his safeties. Hill can step in at corner or nickel, but he will likely be a deep safety in the NFL, as he possesses excellent speed. The offensive line could be a strong option here, too.
---
Smith is another player who hasn't gotten much buzz this draft cycle but could get selected in Round 1. He's only a redshirt sophomore, but his upside has been raved about. He plays nasty, is dominant in the run game and will continue to blossom with proper coaching.
---
The Chiefs have 12 picks in this draft — tied for the most in the NFL. They don't need 12 rookies on their roster, so an aggressive move up for a top receiver would make sense. Gordon has gained some traction, and there are a few who like him as much as his Washington teammate, McDuffie.
---
If the Chiefs don't move up from pick Nos. 29 or 30, it wouldn't be a major shock if they pass on receivers both times and look for one later in the draft.
Dotson could be the exception. He is creative in how he gains separation, and his catch radius is quite ridiculous considering his size (5-foot-10 5/8, 178 pounds). Andy Reid would have a lot of fun adding him into this offense as they enter the post-Tyreek Hill era.
---
Hall is another late riser who could sneak into the first round. He played primarily inside in college but has the ideal frame to be an edge defender. He possesses the ability to play snaps early against the run with room to grow as a pass rusher. There's a lot to like with Hall, it just all needs to come together with proper coaching. Continuing to add on the offensive line would make sense as well.
---
The Lions could take a quarterback here to secure the fifth-year option, trade this pick to a different team wanting to do the same (similar to Teddy Bridgewater in 2014 and Lamar Jackson in 2018), or they could just keep the selection and add another building block to the roster.
Cine brings toughness, and energy (Campbell/Holmes type of guy) and stands out as the best fit for a team that wants a playmaker on the back end of the defense.