The 2021 NFL Draft will begin on April 29 with a level of certainty. It would be a shock if Trevor Lawrence, currently -10000 to be selected with the first overall pick, did not end up a Jacksonville Jaguar. Zach Wilson brings a shade less certainty at -5000 to go second overall, but those odds still indicate that he is the heavy favorite to become a New York Jet in a few weeks.
The draft truly begins with the San Francisco 49ers and the third overall pick. And given what San Francisco had to give up to jump nine spots in the draft order, they will almost certainly spend that pick on a quarterback. The subsequent debate about who that quarterback might be — Justin Fields, Mac Jones or Trey Lance — has dominated pre-draft coverage to this point.
View PFF's 2021 NFL Draft position rankings:
QB | RB | WR | TE | T | iOL | DI | EDGE | LB | CB | S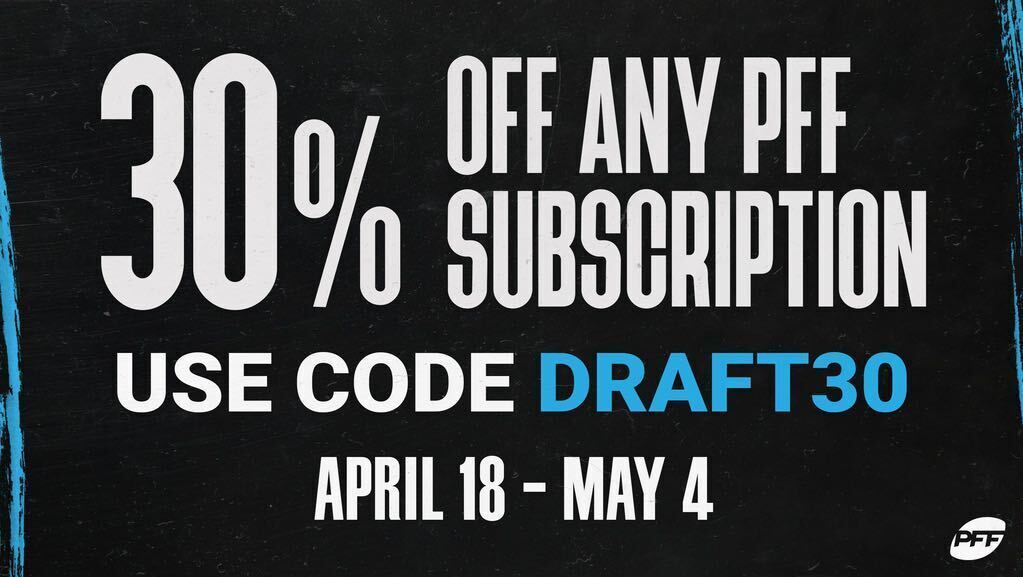 I don't want to keep examining that decision. Instead, I want to take a deeper look at several high-leverage selections beyond San Francisco's pick that could shape the remainder of the draft. That's what I'll be doing over the next week — evaluating the options on the table for several teams with top-12 picks in the 2021 NFL Draft.
After first looking at what the Atlanta Falcons should do with Pick No. 4, it's time to move on to the Detroit Lions, who have a very interesting decision to make at No. 7 overall.
PFF's Mock Draft Simulator shows that there is no real consensus among Lions fans. There seem to be a number of different options on the table for first-year general manager Brad Holmes, from receiver to offensive line to defense to quarterback, and even a trade down is a possibility.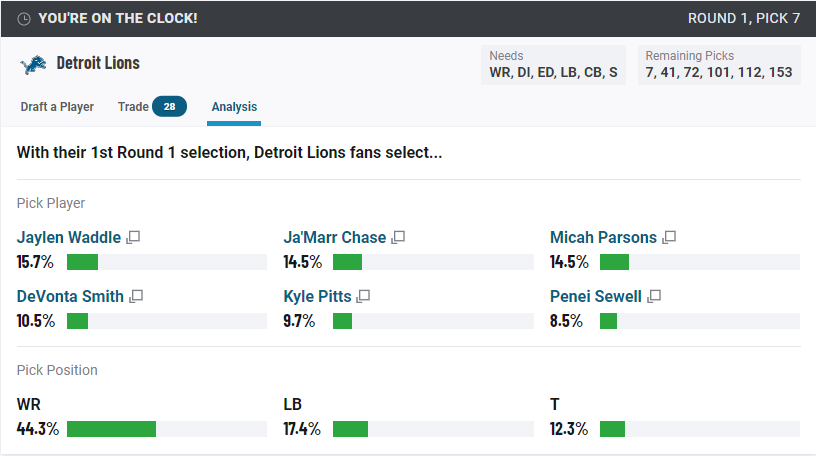 Option No. 1: Take advantage of this quarterback class via pick or trade
It's hard to overstate how valuable the quarterback position is in the NFL. Everything else must be perfect for a team to truly contend without an above-average quarterback. And everything is far from perfect in Detroit.
The Lions seem content to see what they have in Jared Goff, but the offseason trade that brought him to the Motor City tells you all you need to know about how the Los Angeles Rams viewed the former first overall pick.
Subscribe to PFF Edge to continue reading
Already have a subscription? Sign In