The 2021 NFL Draft will begin on April 29 with a level of certainty. It would be a shock if Trevor Lawrence, currently -10000 to be selected with the first overall pick, did not end up a Jacksonville Jaguar. Zach Wilson brings a shade less certainty at -5000 to go second overall, but those odds still indicate that he is the heavy favorite to become a New York Jet in a few weeks.
The draft truly begins with the San Francisco 49ers and the third overall pick. Surely, that selection will also be a quarterback given what San Francisco had to give up to jump nine spots in the draft order. The subsequent debate between Justin Fields, Mac Jones and Trey Lance has dominated pre-draft coverage to this point.
I don't want to want to continue to belabor that decision. Instead, I want to take a deeper look at several high-leverage selections beyond San Francisco's pick that could shape the remainder of the draft. That's what I'll be doing over the next week — evaluating the options on the table for several teams with top-12 picks in the 2021 NFL Draft.
There's no better place to start than the Atlanta Falcons and Pick No. 4.
View PFF's 2021 NFL Draft position rankings:
QB | RB | WR | TE | T | iOL | DI | EDGE | LB | CB | S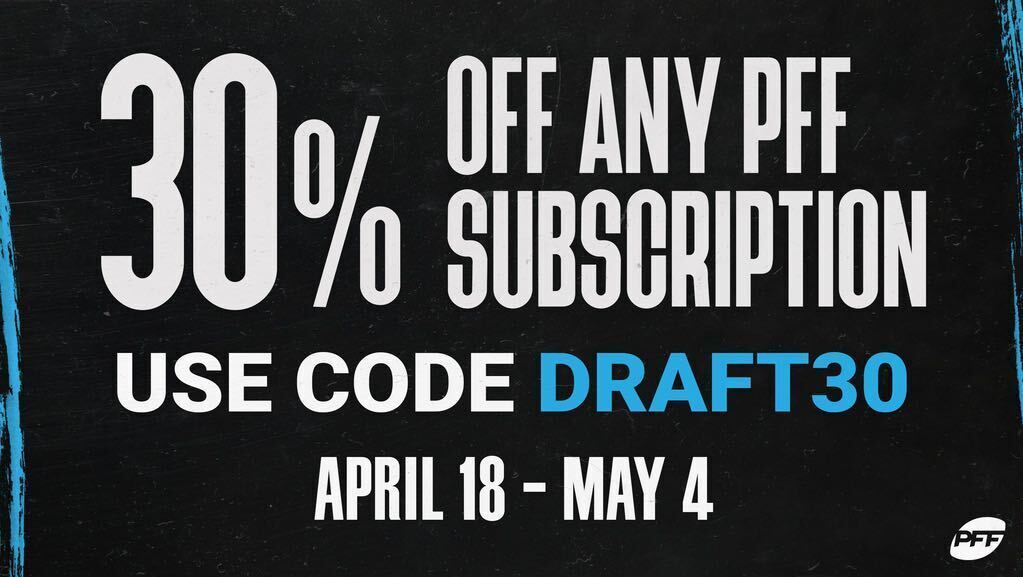 Option #1: Draft quarterback of the future
A big part of what makes Atlanta's decision with this pick so fascinating is the team's current quarterback situation. Matt Ryan didn't play poorly in 2020. His 83.1 PFF grade ranked 11th among all quarterbacks in the league, and he was even better when operating from a clean pocket. But Ryan will be turning 36 years old in May.
Atlanta looking for its next franchise quarterback after stumbling into a top-five selection in a top-heavy quarterback class is a valid approach. Fields or Lance could be franchise-altering players, and the Falcons may not have another realistic shot at a similar caliber of signal-caller prospect in the coming years. Ryan's contract complicates matters, though.
Dead cap hits for Matt Ryan over next two offseasons, per Over the Cap
| | | |
| --- | --- | --- |
| Year | Cut/Trade Pre June 1 | Cut/Trade Post June 1 |
| 2021 | $65.4 million | $24.9 million |
| 2022 | $40.5 million | $24.9 million |
A $40 million-plus dead cap hit next offseason would be a difficult pill to swallow. You can argue for the post-June route, but that $25 million in 2022 is paired with roughly $15 million in 2023. In other words, Ryan likely isn't headed anywhere for at least the next two seasons. That's not necessarily a bad thing for Atlanta, either. There is plenty of reason to think that Ryan can still perform at a high level in Arthur Smith's new offense.
On one hand, quarterback is the most important position in the NFL. We should applaud a team for being proactive in finding its quarterback of the future. However, one of the biggest advantages of having a young signal-caller from a team-building standpoint is the attached rookie contract. Ryan's guaranteed money in 2022 and 2023, a function of Atlanta's dire cap situation this offseason, eats into that advantage.
Are the Falcons comfortable sitting Fields, Lance or Jones multiple years behind Ryan like we're seeing in Green Bay with Jordan Love right now? Perhaps. It's one of the biggest questions early in the 2021 NFL Draft.
Subscribe to PFF Edge to continue reading
Already have a subscription? Sign In