We are back with another positional writeup of draft prospects, this time focusing on the wide receiver position. We previously delved into the quarterbacks and running backs.
Thanks to math and feature engineering, we can use natural language processing to compare prospects to their contemporaries and those from the past, and then tie in advanced descriptive stats that we have built previously to gauge how well a prospect who fits within a certain mold performed in the NFL. 
For this series, we took prospect write-ups from The Athletic's Dane Brugler, one of the best football film analysts out there, over the past seven seasons (including 2021) and used latent semantic analysis (LSA) to derive similarity scores between the text in prospects' scouting reports.
After building our dataset to span seven seasons, we can create a prospect's score in a number of ways. We decided to use a weighted average of similar players' WAR, using the similarity score derived above as the weights. For example, if a player has a similarity score of 0.60 with a player who has earned 7.0 WAR since being drafted, and a -0.3 similarity score with someone that has earned 4.0 WAR, his overall score would be +3.
Using the analyses above, we can look at 2021 prospects in a couple of ways. First, we can examine player comps of interest for notable prospects. Second, we can rank the players in each position group by the score derived above. These scores have correlated well with draft position and future WAR generated at the NFL level, although a more robust analysis using more seasons and sources of data is beyond the scope of this article.
Let's start by looking at what the most successful NFL wide receivers have had in their text comparisons. We can then see what that means for prospects in the 2021 class.
View PFF's 2021 NFL Draft position rankings:
QB | RB | WR | TE | T | iOL | DI | EDGE | LB | CB | S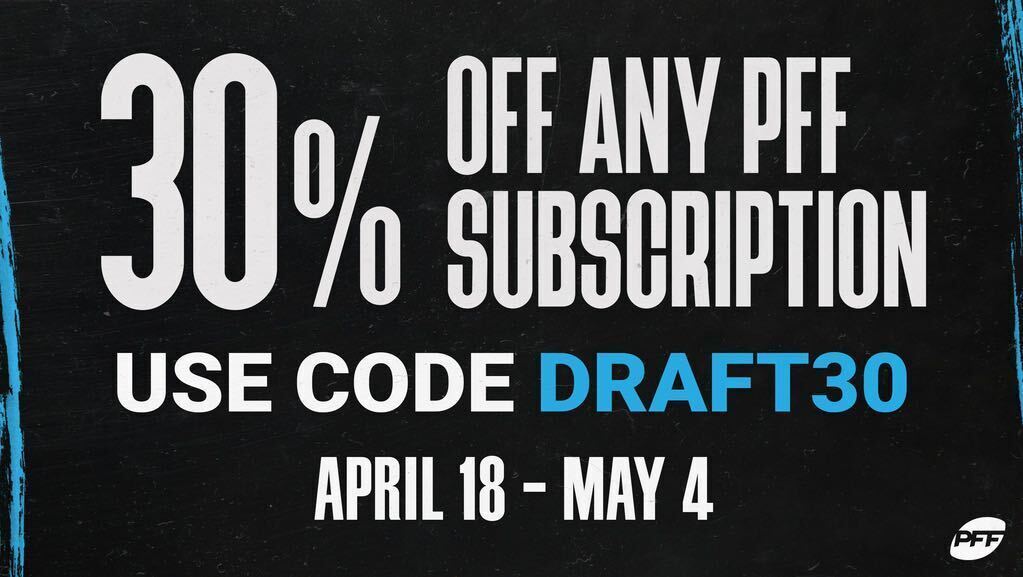 SUCCESSFUL TEXT ANALYTIC TRAITS
"Explosive athlete" may be the most generic label applied to wide receivers, but it does provide some significance when evaluating prospects. There has been a drastic move away from timed 40-yard dashes with the ability to evaluate short-area speed or quickness, something all film analysts strive to identify at the wide receiver position.
Things such as sharp cuts and quick movements speak to a skill set that, outside of tracking data, is often apparent only by grinding the tape. The idea of separation is found among the best prospects of the past seven years, with the most common connection being open space. An added element to raw speed is precise routes, which is one of the most difficult traits to correctly identify without the aid of the eye test but is found to be one of the most important traits based on this study. Ball skills and natural feel also identify as successful descriptors at the NFL level, but they aren't as apparent as a quick and easy ability to gain separation at the key route point.
PLAYERS LIVING UP TO THEIR DRAFT PEDIGREE
Heisman Trophy winner and national champion DeVonta Smith put on a route-running clinic in his final college season. His top-end speed doesn't jump off the page, but he seemed to always be catching the ball with yards of separation in his final season at Alabama.
Laquon Treadwell and DaeSean Hamilton aren't the comparisons you want to see at the top of the list, but Smith is the best receiver through this approach because one of his closest comparisons is Justin Jefferson. Brandon Aiyuk also serves as a close comp given Brugler's use of natural hands and polished playmaker in his writeup of Smith.
Brugler describes Smith as being in the mold of Marvin Harrison, which may not fully grasp Smith's potential ceiling as a top-end NFL player. Based on his text comparisons, Smith could easily be the best rookie wide receiver from this draft class.
Subscribe to PFF Edge to continue reading
Already have a subscription? Sign In