The NFL draft season is in full swing — and with it, the jockeying for position atop the draft for the very best and brightest at the quarterback position.
The Jacksonville Jaguars are locked in on Trevor Lawrence, and the New York Jets moved Sam Darnold to the Carolina Panthers, all but ensuring Zach Wilson is the choice at Pick 2. The 49ers gave up a significant haul to move to the third spot, and while there is still a ton of uncertainty surrounding who they will take, it won't be long into the first round before Justin Fields, Mac Jones and Trey Lance are all off the board.
So, that leaves us with question marks for the Chicago Bears, Minnesota Vikings or Washington Football Team, among others — teams that might want to get younger at the position without moving mountains of draft capital to get into the top 10.
By and large, quarterbacks selected after the first dozen or so picks are heavily weighted coins against the teams drafting them. For every Lamar Jackson, there's a Paxton Lynch, Johnny Manziel and E.J. Manuel. For a team to dip its toes into the quarterback market in the bottom half of the first round or the second round, there has to be something hidden in his profile that keeps him from being well-regarded universally by the league. Is Texas A&M's Kellen Mond that player?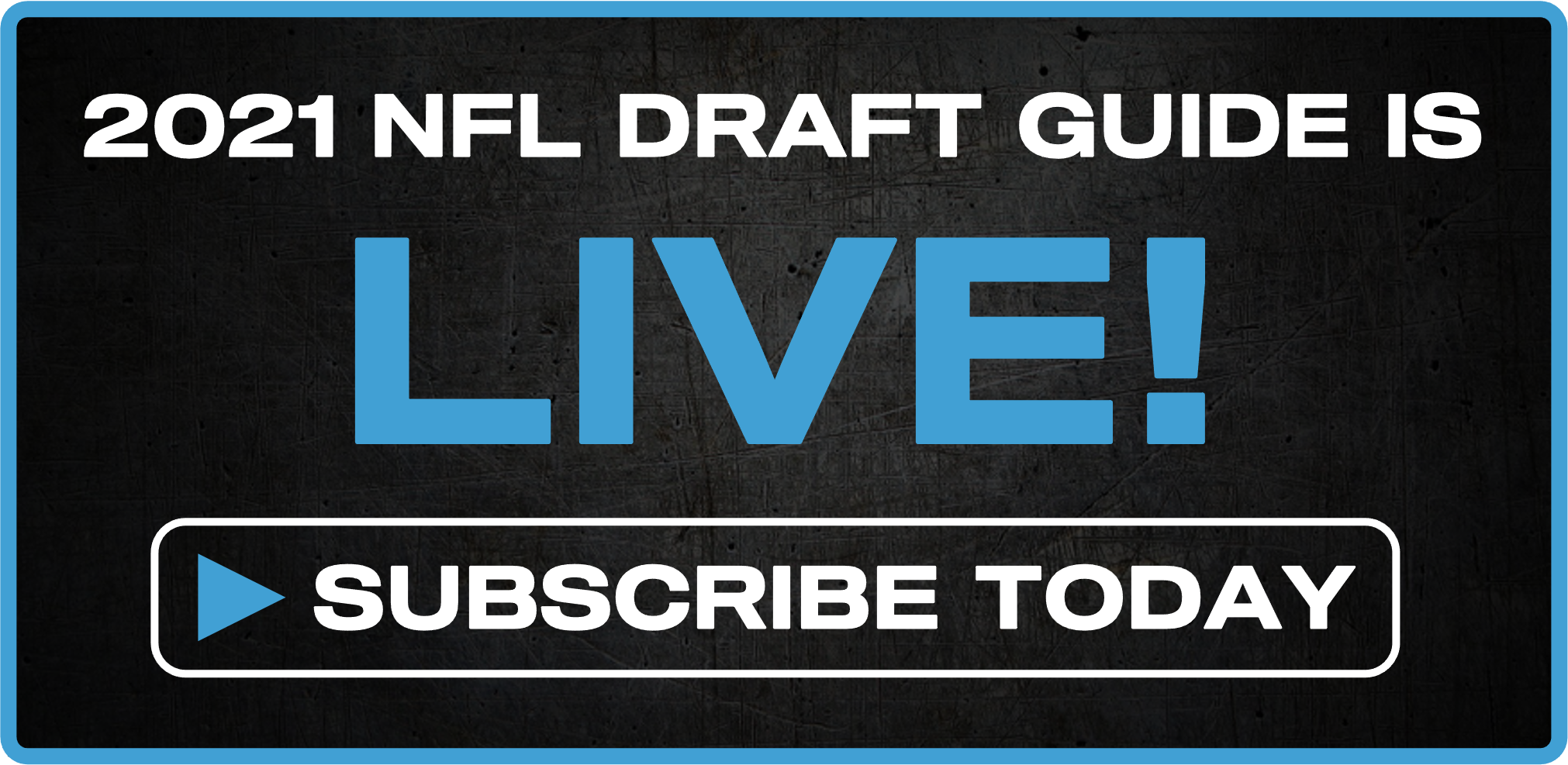 Last month, we had former NFL quarterback Chris Simms on the PFF Forecast to talk about his quarterback rankings. One intriguing part of his rankings was that he had Kellen Mond fourth, ahead of Justin Fields and Trey Lance, among others. He cited Mond's ability to move in the pocket, along with the fact that he played good football in the SEC — the most difficult football conference in the country — as reasons why his film-based analysis came to this conclusion. 
This revelation has not moved the betting markets much, with under 5.5 quarterbacks taken in Round 1 a resounding favorite. However, Mond could be an option for a team looking for a quarterback in Round 2 or later. In this article we deploy our college-to-pro projection system to see how Mond stacks up in a number of different scenarios.
Subscribe to PFF Edge to continue reading
Already have a subscription? Sign In