The time has come for the front seven to take the field. The high-end talent is evident within these groups, with guys like Chase Young and Isaiah Simmons far and away above all others at their respective positions, so with the help of PFF's advanced database, top-150 big board and 2020 NFL Draft Guide, let's dive into what you need to be watching for when these talented defensive linemen and linebackers take the field.
[Editor's note: Available to all of PFF's EDGE and ELITE subscribers, PFF's 2020 NFL Draft Guide consists of over 750 pages loaded with background information, analysis, advanced statistics, grades, round projections, player comparisons and more on over 250 NFL draft prospects in the 2020 class.]
Isaiah Simmons can make himself an even stronger candidate to be taken fourth overall
As the old adage goes, Isaiah Simmons doesn't have a specific position;  rather, he just plays defense. The Clemson star played over 100 snaps on the defensive line, in the box, in the slot and at deep safety in 2019, and he was impressive in every single one of those roles. Heck, he probably could have even played outside corner for Clemson if they asked him to — that's how great his athleticism and versatility is.
Last season, Simmons produced PFF grades above 80.0 against the run, in the pass-rush and in coverage. In his 15 games played, the most yards he allowed in a single game was just 40.
It's Simmons' world, and we are living in it. Be sure to watch out for LB34 tonight — you won't be disappointed.
Marlon Davidson packed on a few pounds, and it may hinder his testing
My colleague, Austin Gayle, said it best: if Marlon Davidson tests well, he's going up boards. If he doesn't test well, the chances are that he's going to fall down some. Davidson packed on some pounds to make the move from the edge to the interior, but while he has experience playing virtually every position on the line, he was far from great on his limited reps playing 3-tech and nose tackle.
The truth is that his pass-rushing was just poor on a rep-to-rep basis in those inside alignments. He actually posted just a 6.9% pass-rush win rate from the inside over the course of his career; for reference, that would place him 97th among the 152 draft-eligible interior defensive linemen who logged at least 200 pass-rush snaps in 2019.
The weight would increase that win rate some, but the real question is just how much. His performance in the on-field drills with the added weight will be a must-watch for talent evaluators on Saturday night.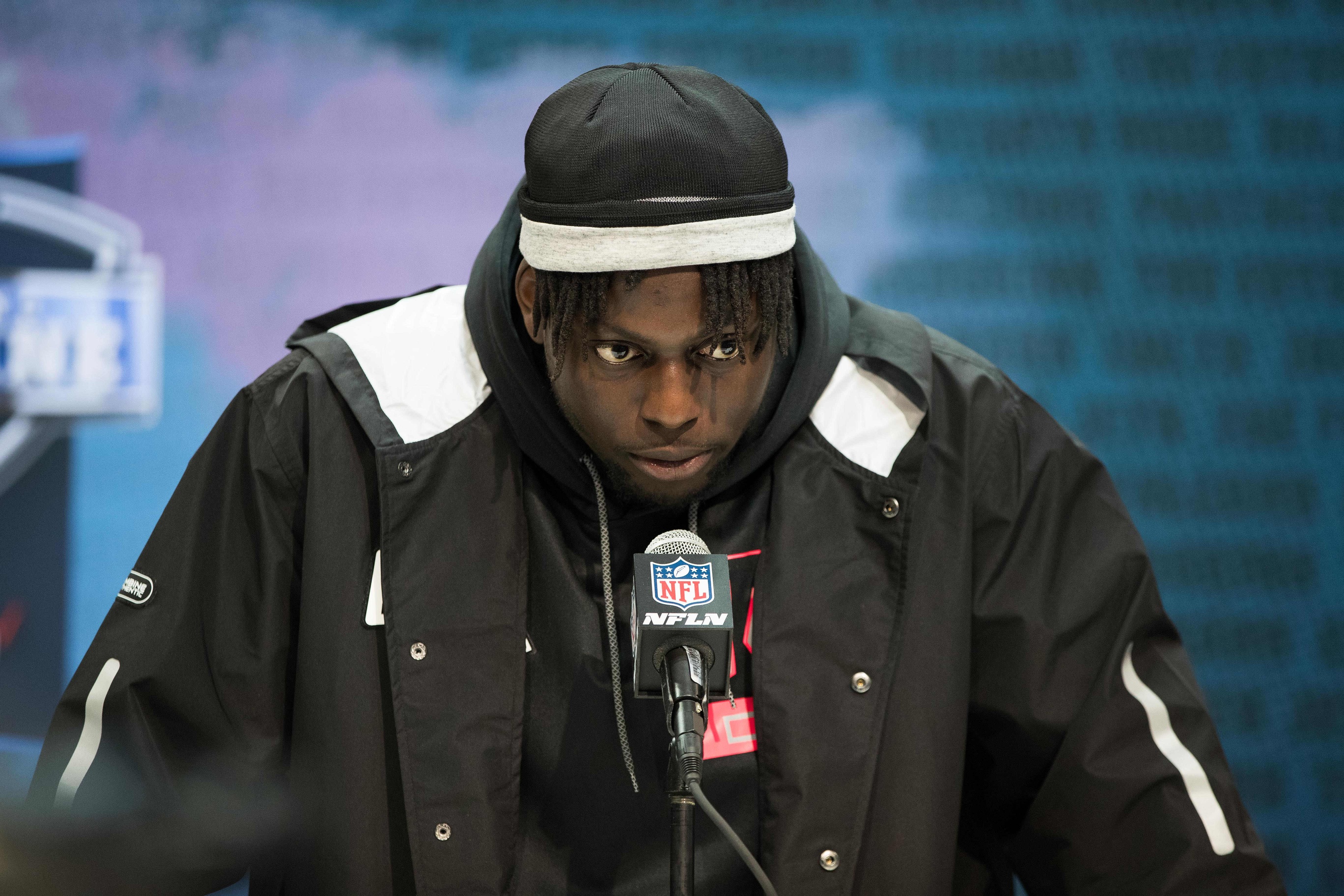 Javon Kinlaw is going to show how rare he is as a prospect
It's hard to describe just how insane Javon Kinlaw's athleticism is, given his 6-foot-5, 324-pound frame. He can explode off the edge and owns lateral agility that is lethal when executing a stunt. When I asked Kinlaw about how he felt about plugging into any defensive scheme and playing any role on the line, he responded with the following:
"I haven't really scratched the surface with my pass-rush. A lot of the times, I just be out there bull-rushing — just walking guys back. So, I feel like once I get the right coaching, the sky's the limit."
When you consider that he had an elite pass-rush grade last year and owned a position-leading pass-rush win rate on the interior, the thought of him improving is scary. We at PFF think he's a top-10 pick, and he'll likely remain as one after he departs from Indy.
No one has more to prove tonight than Curtis Weaver
A lack of production in college isn't the concern for Weaver, as he's been one of the country's best pass-rushers over the last two seasons, right behind Ohio State's Chase Young. Weaver's two-year PFF pass-rush grade is second to only Young, and his two-year pass-rush win rate (26%) is over three percentage points higher than any other edge rusher. The big question is whether he can play even half as well against NFL tackles, given his below-average athleticism. Weaver got away with it in the Mountain West Conference, but he won't get away with it in the NFL. He'll need a decent day to make NFL teams feel safe picking him.
If A.J. Epenesa can hang in the agility testing, he might lock himself into the top half of the first round
At 6-foot-5, 275 pounds, Epenesa is a powerful player with poor burst and agility relative to his counterparts, and his athleticism overall is rather average. That being said, his technique is exactly right where it should be, and that has been demonstrated over the last couple of years.
Epenesa produced the sixth-highest pass-rush grade and pass-rush win rate among players at his position over the last two years. And while he isn't quite on the same "prove it" level as Weaver, there is some concern with how his athleticism will fare against elite NFL tackles. Again, he can get nasty with his power and technique, but that'll only get you so far.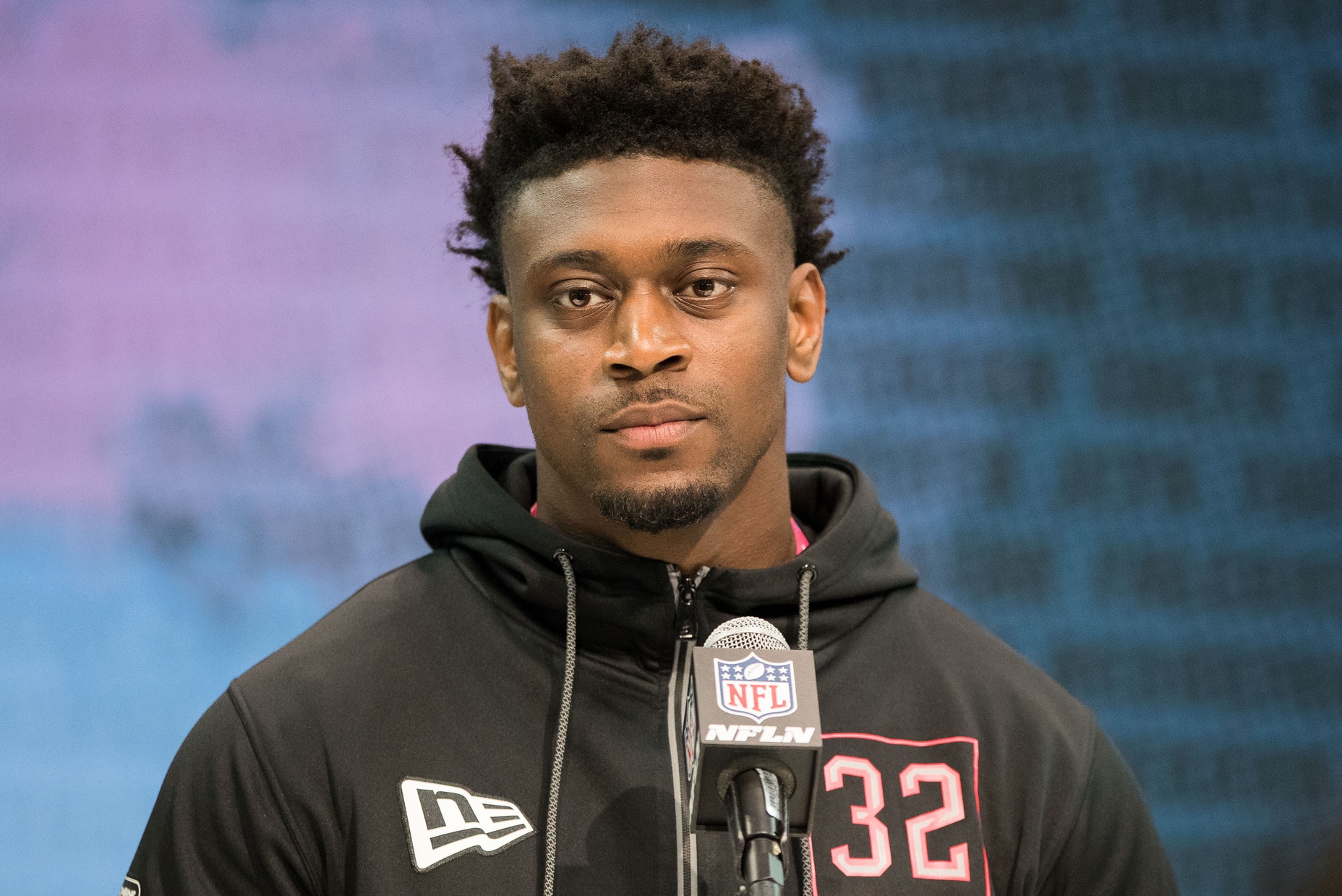 As of now, neither Patrick Queen nor Kenneth Murray is a top-three linebacker, but they could be by the end of the night
Entering the week, Queen and Murray respectively ranked fourth and fifth in PFF's draft position rankings for off-ball linebackers. However, the two have shown their freakish athleticism on film and could end up being the two off-ball linebackers who follow Isaiah Simmons off the board come April.
After playing just 255 snaps in his collegiate career before 2019, Queen was thrown into a starting role on the defense in Week 4 of the 2019 season, and he was a top-tier coverage player at his position. He posted an 82.0 coverage grade, ranking 11th among FBS linebackers. And against stiff SEC competition, he allowed just half a yard per coverage snap played, which was the lowest in the conference. His work in run defense and in the pass-rush is far from polished, but the bottom line is that Queen is still an explosive and agile player.
In contrast to Queen, who had limited reps prior to the 2019 season, Kenneth Murray was certainly experienced entering the year. He played over 1,800 snaps in 2017 and 2018 combined, but he found minimal success in the most important facet for an off-ball linebacker transitioning to the NFL — coverage.
Murray's coverage grade in 2017 was a poor 52.9, and he improved that to an average mark of 64.8 in 2018. However, he stepped up in a big way and posted an 80.6 coverage grade in 2019, and while he still made very few plays on the ball, he was on lockdown for most of the year by allowing 30 or fewer yards in all but two games. Murray's explosiveness is almost hard to believe, so it will be something to watch during the drills.
MORE FROM THE 2020 NFL SCOUTING COMBINE: