This year's wide receiver class might just be even better than you've heard. All 10 players below make the top 40 on PFF's final draft board, but that doesn't mean that teams should wait on the position safe in the knowledge that they could snag talent in the second round. While that's very well possible, CeeDee Lamb and Jerry Jeudy are in a class by themselves in this receiver group — they are special WR1 type prospects that you don't see every year, and teams should take the opportunity if they're presented with the option to select them.
[Editor's note: Check out PFF's 2020 Mock Draft Hub, NFL Draft Big Board and NFL Mock Draft Simulator. PFF Elite subscribers can also download the 1,100-page 2020 NFL Draft Guide.]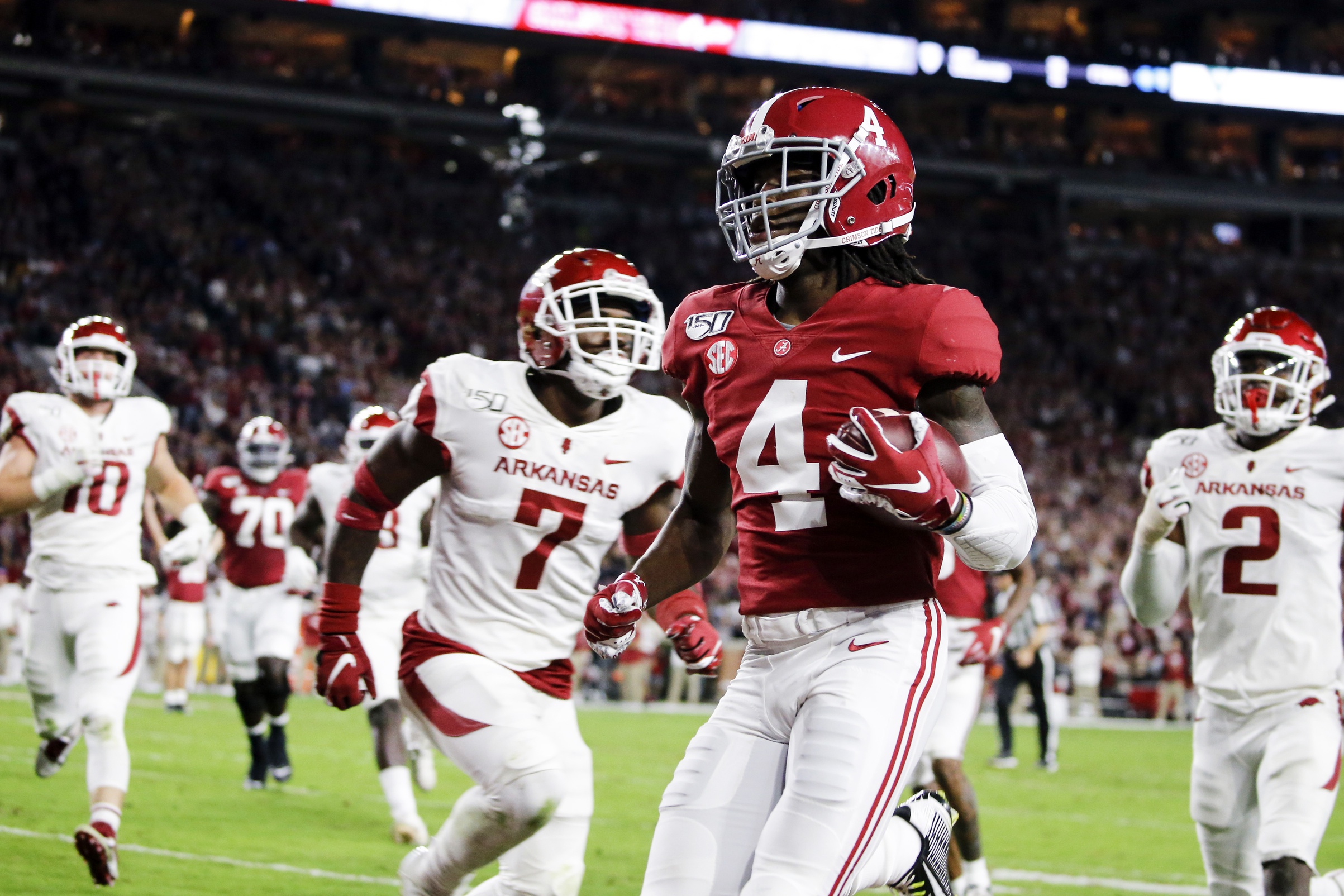 1. Jerry Jeudy, Alabama
He may not look like Julio Jones or Amari Cooper from a body perspective, but Jeudy is every bit as good a prospect as those two coming out of Alabama.
2. CeeDee Lamb, Oklahoma
Lamb is the most advanced wide receiver prospect I've seen since we started grading college players six years ago. That's not to say he's the best, but he's got the little things about the position down pat.
3. Henry Ruggs III, Alabama
Don't just call Ruggs a speedster. He's a complete route-runner with legit ball skills as well. He doesn't have to just be a deep threat, but he looks like a sure thing in that regard.
4. Laviska Shenault Jr., Colorado
Shenault has elite physical tools that you cannot coach at the wide receiver position. Now he just needs to improve all the things you can coach.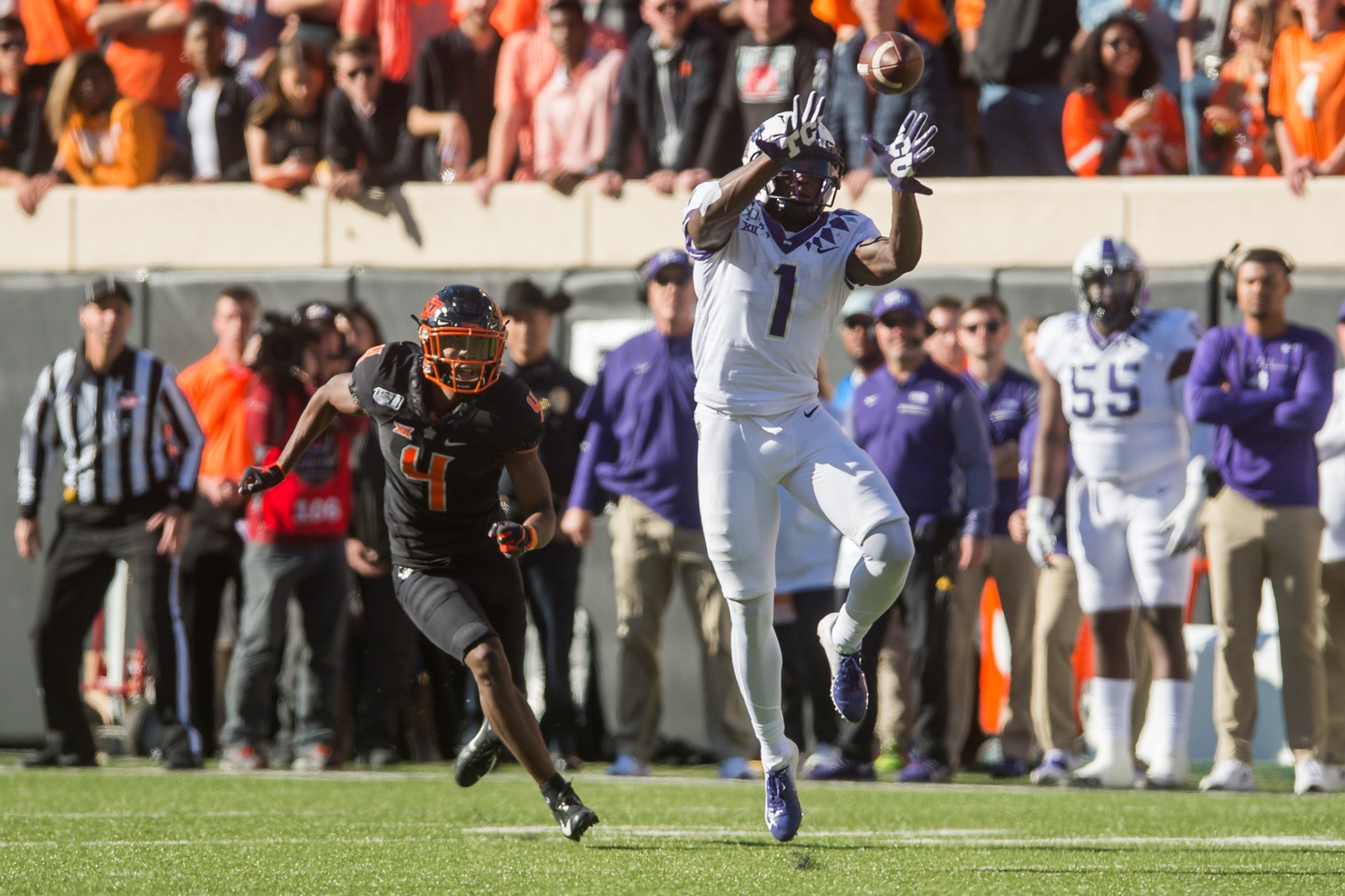 5. Jalen Reagor, TCU
Don't worry about the lack of production in 2019. You don't put on tape what Reagor did as a true sophomore in 2018 without serious talent. If you need some juice in your offense, Reagor is your guy.
6. Michael Pittman Jr., USC
Pittman has all the traits necessary to succeed in the NFL as a bigger receiver in what's increasingly becoming a small man's game. He's sudden with his cuts and physical along his routes. That's a winning combo in the league.
7. Tee Higgins, Clemson
Higgins' combination of size, speed and ball skills would put him at WR1 in a lot of previous draft classes. Pair him with a QB willing to give him chances to make plays even when covered and watch him rack up numbers.
8. Justin Jefferson, LSU
Jefferson's body control and ball skills are superb. Whether or not he can consistently create space to work on his own from the outside remains to be seen.
9. Brandon Aiyuk, Arizona State
Aiyuk is one of the most explosive wideouts in an incredibly deep class. That explosiveness has already translated to his route-running and after the catch ability at Arizona State. You need a big-play threat, Aiyuk is your man.
10. Denzel Mims, Baylor
You can't teach Mims' raw explosiveness and body control, but he's got little polish at the position outside of that. That said, those are very good starting points at the receiver position and give him a lot to work with in the NFL.