One of the most exciting things about the NFL Draft is all of the trades that happen. Teams move up or down to aggressively target a player or accumulate more draft picks, but veteran players also get traded for draft capital, and these are moves that can completely transform the fortunes of franchises.
Teams often wait on trading these players until the pressure of draft day works on the negotiation and the deadline of approaching picks spurs action.
Here is a list of some of the most likely trade candidates come the 2020 NFL Draft:
[Editor's note: Check out PFF's 2020 Mock Draft Hub, NFL Draft Big Board and NFL Mock Draft Simulator. PFF Elite subscribers can also download the 1,250-page 2020 NFL Draft Guide.]
There is a very real argument to be made that Chris Jones is the best interior pass-rusher in football not named Aaron Donald. Over the last three years, only Donald and Fletcher Cox have more total pressures from the interior, and only Donald has a better pass-rush win rate than Jones' 18.6%. You can make a strong argument that the Chiefs should be investing big money in Jones rather than players like Frank Clark, but that ship has already sailed and the Chiefs are tight against the salary cap with little room to maneuver. The Chiefs will likely want a first-round pick in exchange, and while it will cost his new team a big-money contract, Jones will almost certainly be a better player for them than any equivalent interior lineman they could draft with that pick.
The issues between Williams and the Washington organization are well-documented, and though the team has held out for what it believes is fair compensation, this would seem like the moment a deal needs to happen to save cutting off its nose to spite its face. Williams has two seasons with an overall PFF grade above 90.0 and four more above 80.0. He didn't play all of 2019, but he surrendered just one sack in his last two seasons as a starter. There is little doubt that Williams would be an upgrade for several teams at left tackle, and if the compensation was anything less than a second-round pick, it would be a bargain of a move. Even for a second-rounder, it seems like value Washington would be foolish to turn down given Williams' intent never to play for the team again.
A Twitter spat with Jaguars co-owner Tony Khan made it clear that Ngakoue wants no part of playing in Jacksonville going forward, so Jacksonville is likely trying to make a deal happen as we approach the draft. Ngakoue is still just 25 years old and has three-straight seasons with 50 or more total pressures. But he also comes with some significant question marks. His only really elite pass-rushing season came in 2017, when he had 82 total pressures and an 88.2 PFF pass-rushing grade but was also surrounded with peerless talent on one of the best defenses in the league. When he has had to be more of the focus, Ngakoue hasn't come close to replicating that production. Ngakoue also has little to no interest in defending the run, and his highest PFF run-defense grade is just 60.0. Ngakoue likely wants big money, and while the upside is there, there are enough concerns that teams don't want to sacrifice too much in trade collateral to make it happen.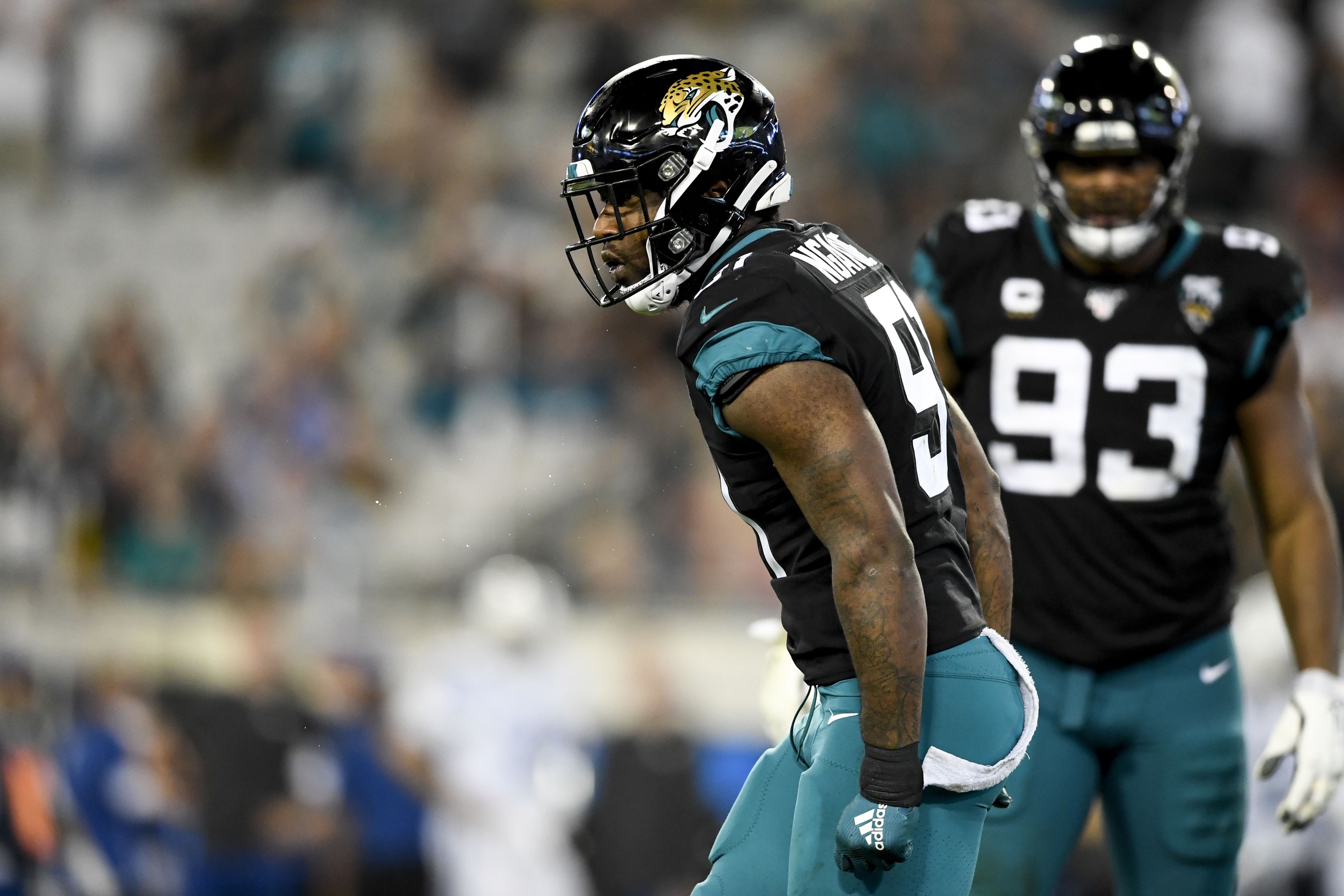 The Browns immediately shot down the idea that they were working on a deal with the Minnesota Vikings to ship out Odell Beckham Jr., but the reported return was just second- and fourth-round draft picks, at which point I would agree it wasn't worth entertaining. If a team came calling with a first-round pick, however, I think the team would quickly second-guess their stance. Beckham is a supreme talent, but he couldn't get on the same page as Baker Mayfield all season long in 2019. And whether by his doing or not, Beckham brings with him a massive media circus that doesn't seem helpful. If the Browns could cash in and get a first-round pick in the process, they'd have to consider whether they could replace Beckham in a great receiver draft class. His best seasons have earned him overall PFF grades above 90.0, but the Browns saw a player who managed grades below 70.0 and ranked 33rd in yards per route run last season.
The Patriots are already in the trade mood, cashing in on Rob Gronkowski's unretirement to gain a fourth-round pick. This is a team whose direction is in limbo at the moment given the departure of Tom Brady and no obvious plan at quarterback. There has been little to no movement in signing Thuney to a long-term deal, so perhaps he could be used as part of a trade for the Patriots to make an aggressive move in the draft — like if Tua Tagovailoa begins to slide. Thuney has earned three-straight solid PFF grades, and he put together the No. 3 pass-blocking grade among all guards last season. There are teams still desperate for offensive line help, some of which are likely also in the market to trade down in the draft, that could match up well if New England wants to make the move.
This isn't quite as sure a thing as everybody has always assumed. The Bengals are almost certain to select Joe Burrow No. 1 overall, but that doesn't automatically mean Dalton is being kicked out the back door as soon as it happens. The league-wide demand for quarterbacks isn't what it once was. It's not that teams are less in need of a starter, it's that the supply has started to overtake demand. Players such as Cam Newton or Jameis Winston are freely available and unable to find starting jobs right now. It's a tough sell to convince somebody that Dalton should be traded for in this market. I think there's a very real chance that he remains a backup in Cincinnati. But, a team like the Patriots could be interested in a low-risk option if they don't get a chance to aggressively pursue Tua Tagovailoa, so I certainly wouldn't rule out Dalton being dealt away.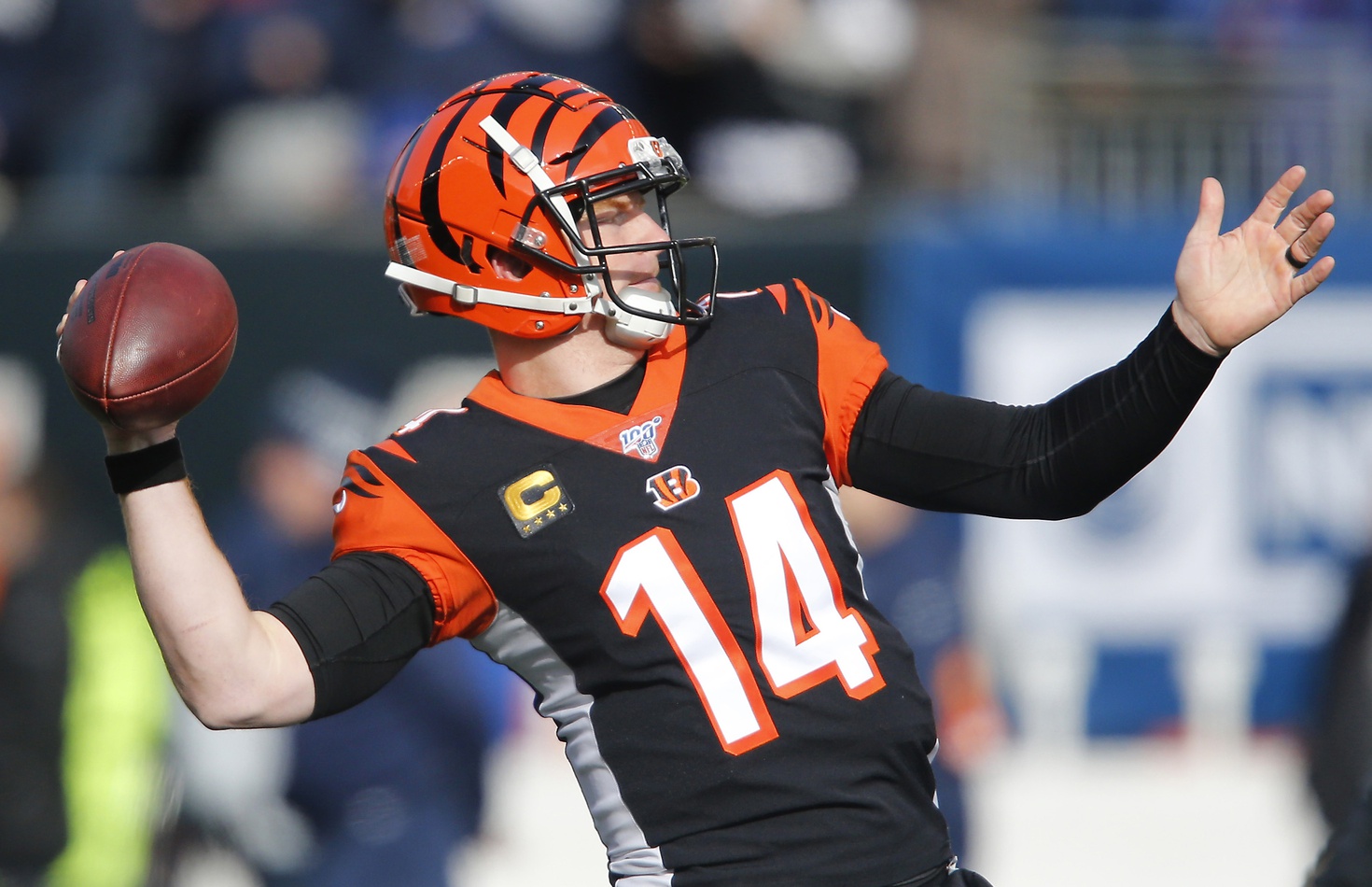 The Jaguars might be too eager to trade Fournette away, and their chances of finding a partner willing to give up much to acquire him are slim. Fournette is an anachronism that's just ill-suited to NFL football in 2020. He isn't a big enough factor in the passing game and not dynamic enough as a runner to counter superior speed on defense. For his career, he has averaged 2.7 yards per carry after contact and broken 97 tackles on more than 700 attempts. There's a chance that a team might still value power football enough to make it happen — we're not far removed from the Seattle Seahawks drafting Rashaad Penny in the first round — but those teams are getting fewer and further between.
O.J. Howard was likely already on the trade block, but with the acquisition of Rob Gronkowski this week, he certainly is now — and his price likely fell. The Bucs are getting pretty tight against the cap and would likely happily trade away a player who has failed to meet expectations for them aside from a fleeting period in 2018. That 2018 season, though, is where his value lies for prospective trade partners. He earned an 89.1 overall PFF grade and showed some really dynamic play as a receiver. This is a weak offseason to need tight end help, including the upcoming draft class, so if a tight end-needy team misses out on its top target, it could look to throw a mid-round pick at Tampa Bay and secure Howard instead. He would be more expensive but is likely a better option.
There are a few players who have been said to be on the block and available from the 49ers roster, of which the most intriguing is Dee Ford. It has been only a year since they brought him in as part of a concerted effort to overhaul their pass rush, and it worked to impressive effect. Ford wasn't 100% healthy for much of the season, though, and Nick Bosa was such a dominant force that the team may feel it can get by without him and his salary cap hit. Ford didn't exactly back up his career year from 2018 — he was dealing with injury issues — and had a 91.1 overall PFF grade over the first six weeks of the season, better than Bosa or Arik Armstead, who later outstripped his play as the season wore on.