The final PFF Big Board is set. What you see is how we'd rank the prospects with positional value baked in if we were running our own war room. We finished with eight top-10 grades in the class and 27 total true first-round grades. Much like last year, we expect a ton of talent to still be available throughout the second round and into the early third, with players 30 through 75 on our board being fairly close in our eyes. 
[Editor's note: Check out PFF's 2020 Mock Draft Hub, NFL Draft Big Board and NFL Mock Draft Simulator. PFF Elite subscribers can also download the 1,100-page 2020 NFL Draft Guide.]
Deepest WR Class in PFF Era
Everything you've heard about this receiver class is true. We finished with seven receivers within the top 25 players on our board and 23 with grades in rounds 1-4. That means there's a little something for everyone. It also means talented players are likely to be pushed down boards further than their talent level should be — and you'd be foolish not to take advantage of this class.
A couple of guys we're likely higher on than most are Colorado's Laviska Shenault Jr. and USC's Michael Pittman Jr. Both are big-bodied, 220-plus pound wideouts, but that's about all they share in common. Shenault is a dynamo after the catch who led the draft class with 29 broken tackles in only nine games back in 2018. Pittman is a very sudden route-runner for his size with a massive catch radius and has only dropped five of 176 career catchable targets. Those trump cards should translate well to the NFL.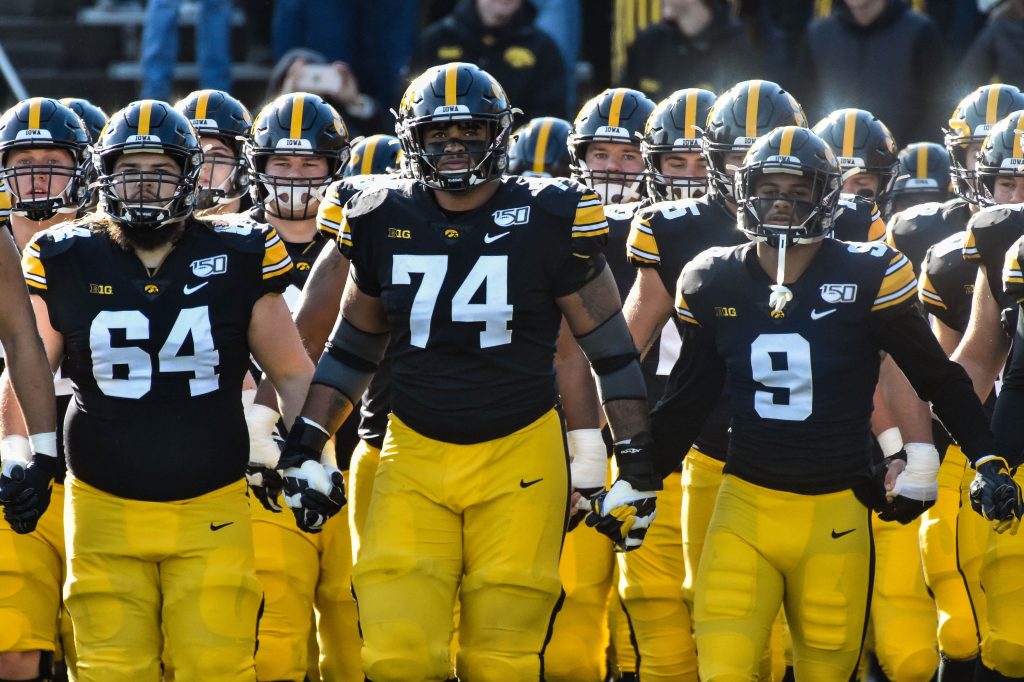 Elite Tackle Class
The next notable position is offensive tackle, where the top-end talent in this class is unlike anything we've ever seen. We're usually hesitant to put tackles too high on our boards because of the learning curve at the position, but four players ranked inside our top-14 this year. What makes the very top of this class special is how good they've been at such a young age. Our top three tackles are all true juniors already grading at an elite level. Georgia's Andrew Thomas (92.5), Iowa's Tristan Wirfs (91.8) and Alabama's Jedrick Wills Jr. (88.7) ranked second, third and seventh in overall grade amongst Power-5 tackles last season. That almost never happens with players so young, as the developmental curve is so massive at the position.
Pass on the Edge
The one position you don't want to be in need of is edge-rushing help. Only Chase Young finished inside our top 25 players as a true edge defender — we see A.J. Epenesa's best fit split more inside in the league — and only three others made our top 50. That pales in comparison to a lot of recent classes, as edge is arguably one of the easiest positions to identify top-end talent. 
Two names getting first-round hype are LSU's K'Lavon Chaisson and Penn State's Yetur Gross-Matos, who check-in at 46th and 68th, respectively, on our board mainly due to a serious lack of production. Chaisson only had 35 pressures and a 78.9 pass-rushing grade this past season despite a good deal of obvious passing situations, while Gross-Matos had 38 pressures and an 81.8 pass-rushing grade for the Nittany Lions.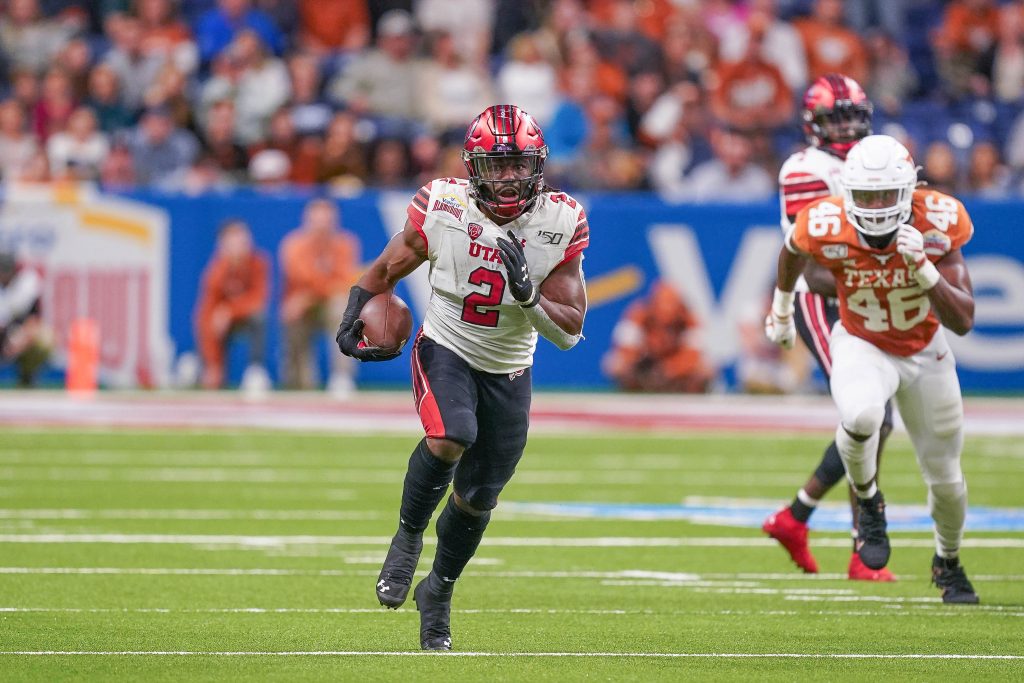 PFF Favorites
The NFL Draft will not play out in the order of the PFF Big Board, nor was that our intention. What we value over everything is on-field performance, and that's going to differ from the league.
It's also why we're going to be higher than most on players like Boise State edge defender Curtis Weaver, Iowa safety Geno Stone and Utah running back Zack Moss. While they aren't "wow" athletes, each still dominated on the football field. Weaver is the only player besides Myles Garrett in the past six seasons to have back-to-back pass-rushing grades over 92.0. Stone had coverage grades above 80.0 all three seasons at Iowa and allowed a passer rating against of 44.0 for his career. Moss forced tackles at a rate higher than any running back in this draft class and had 4.5 of his 6.0 yards per carry come after contact.