Built by physicality and freak athleticism, Ole Miss WR D.K. Metcalf comes into the draft as PFF's top receiver and 17th overall player on PFF's draft board. Despite a 71.9 overall grade this past season, his ability to explode off the line of scrimmage and overpower coverage defenders makes him a high-risk, high-reward prospect in this draft.
[Editor's Note: To view all of Pro Football Focus' advanced stats and grades for draft-eligible players, check out our 2019 NFL Draft Guide. All EDGE and ELITE subscribers already have access to the guide, and for those who don't, you can get your copy for as low as $9.99!]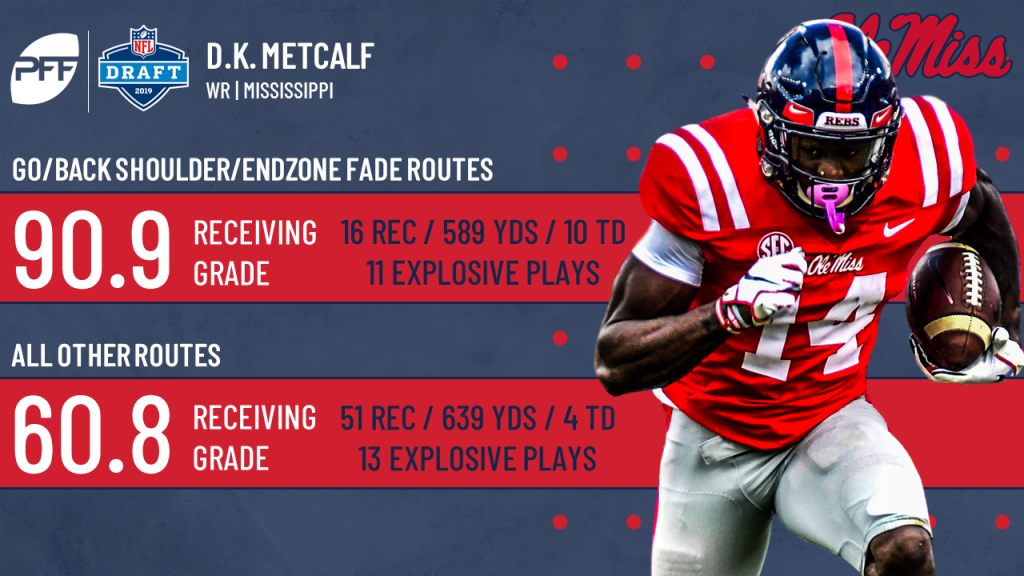 Metcalf annihilated defenses when he was targeted on either a go, back shoulder or end-zone fade route, generating an elite receiving grade and 11 explosive plays. On all other routes, however, he recorded a 60.8 receiving grade.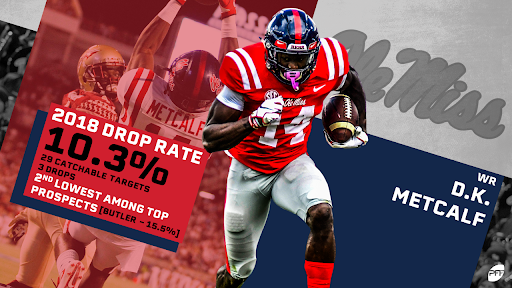 During his time at Ole Miss, Metcalf struggled mightily with catching the ball. Throughout his career, Metcalf dropped seven of his 74 catchable passes. Out of PFF's top receivers in the draft, only Iowa State WR Hakeem Butler had a worse drop rate in 2018.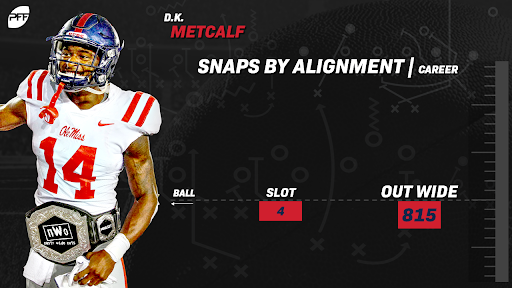 When Metcalf was on the field for Ole Miss, he was used solely out wide. He had only four total snaps in the slot. His lack of versatility could hinder his success at the next level. With his speed and athleticism, Metcalf has the potential to be an effective receiver in the NFL but an uncertain future due to his unproven past.
All of PFF's 2019 NFL Draft Profiles can be viewed here or on PFF's YouTube Channel. Follow along as we go through all the top prospects in the draft.