Even with players such as Jeff Okudah (who was as dominant in college as Jalen Ramsey), Trevon Diggs, Kristian Fulton, Grant Delpit, et al. leaving for the 2020 NFL Draft, the next wave of talent is just as good. Diving into PFF's database that is used by all 32 NFL teams and 70 FBS programs, we give you the top defensive backs set to return to college football in 2020:
30. CB Deommodore Lenoir, Oregon
Outside corner Deommodore Lenoir had the opportunity to enter the 2020 NFL Draft but opted to return to the Ducks and try to work his way into first-round consideration in 2021. Lenoir's tackling is arguably better than anyone on this list — he's missed just eight of his 137 tackling attempts in his three-year career at Oregon. That being said, Lenoir has to improve in press coverage next year if he wants to prove he's first-round material. In 2019, he allowed 1.33 yards per coverage snap when pressing his receiver, a figure that barely cracked the 25th percentile.
29. CB Paulson Adebo, Stanford
Entering the 2019 season, Stanford's Paulson Adebo looked like a sure-fire first- or second-round pick in 2020. In his first year of collegiate action as a sophomore in 2018, Adebo finished the year as the ninth most valuable defensive back in PFF wins above average (WAA) and led the nation in pass breakups (19). This year, though, Adebo increased his yards allowed per coverage snaps from 0.89 to 1.24 and surrendered three more touchdowns than the year prior on fewer coverage snaps. A season-ending injury after Week 11 didn't help Adebo's draft stock, either. If Adebo's 2020 is close to what we saw in 2018, he'll be right back into early-round consideration.
28. S Tre Sterling, Oklahoma State
Tre Sterling played near equal time in the box, at free safety and in the slot in his first year as a starter on the Cowboys' defense, and he hardly gave up an explosive play at any of those alignments. In his 12 games, Sterling totaled eight combined interceptions and pass breakups while allowing zero touchdowns and just one play of 20 or more yards.
27. CB K.J. Sails, USF
The once-North Carolina Tar Heel shined in his first year with USF, recording an 82.1 PFF coverage grade that ranks second among returning members of the American Athletic Conference. When the Bulls were in quarters defense, Sails was at his worst, giving up seven catches on nine targets for 139 yards and four touchdowns. On any other scheme, though, Sails' coverage grade improved drastically, as he allowed just 20 catches, 172 yards and one touchdown on 36 targets while snagging two interceptions.
26. CB Michael Carter II, Duke
Michael Carter II has quietly been locking down receivers in coverage over the past two years at Duke, whether it be in the slot or out wide. He did get torched in the first game of the 2019 season against Alabama, giving up a catch on all nine of his targets and allowing 119 yards and a touchdown. That's really the only blemish on his resume, though. Since the start of 2018, Carter has produced the third-highest coverage grade on targets of 10-plus yards and allowed just five catches on 41 targets.
25. S Eric Burrell, Wisconsin
Eric Burrell has been stingy for Wisconsin in coverage over the past couple of seasons. His two-year PFF coverage grade ranks among the 10 best at his position, and he allowed just a 32.4 passer rating on his targets in that same time span. Tackling is the biggest concern, as he's missed 17 of his 71 tackling attempts this year alone, some of which resulted in an explosive play.
24. S Sterling Weatherford, Miami (OH)
Sterling Weatherford was a valuable member of the RedHawks, owning the highest WAA on their defense and ranking 13th overall at his position. In his two years, Weatherford has allowed three or more catches in a single game just once and never gave up more than 26 yards in an outing.
23. CB Roger McCreary, Auburn
He has only one career start for Auburn, but Roger McCreary has certainly proved he should be starting in 2020. McCreary is the most valuable player returning to the Tigers by PFF WAA and led the team in forced incompletions. He's proven he can go toe-to-toe with receivers in man coverage, as he did against the best returning wide receiver in college football: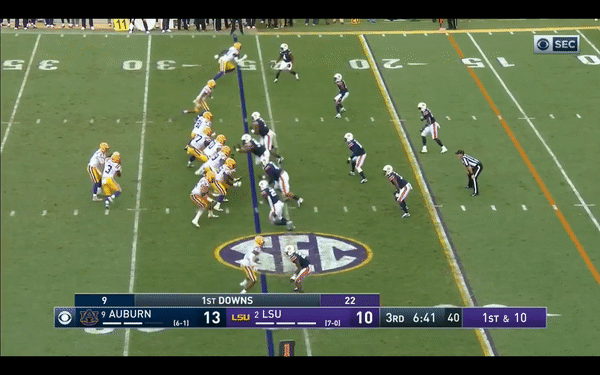 He can force contested targets like a champ, but he was caught off guard in off coverage a handful of times that led to explosive plays, so there's certainly room for improvement.
22. CB Brandin Echols, Kentucky
Brandin Echols was a junior college transfer who started off at receiver and ended up a defensive back. And based on his play in his first year at Kentucky, it seems like that was a great call. The Wildcat is one of the 10 best press-man corners in college football, where he's allowed just eight catches on his 23 targets for 99 yards. He's a sticky corer and is difficult to beat in contested situations. On those plays, he's allowed just six catches while forcing 12 incompletions.
21. CB Ambry Thomas, Michigan
In his first year starting for the Wolverines, their scheme had Ambry Thomas pressing at the line of scrimmage on a heavy majority of his snaps — over 81% of them, in fact, which was the fourth-highest rate in the FBS and over 50 percentage points above the average. He clearly held his own on these reps, allowing just eight catches on 30 targets of 10 or more yards with a couple of interceptions when pressing.
20. S Kyle Hamilton, Notre Dame
True freshman safety Kyle Hamilton could not have done much more in coverage for the Fighting Irish this year. The 6-foot-4 defensive back finished among the five best safeties in the country in PFF coverage grade and had more interceptions plus pass breakups (nine) than catches allowed (seven). That production paved the way to just a 1.3 passer rating allowed. He read quarterbacks like books and made special plays all year long — he'll be a vital piece to the Irish secondary over the next couple of seasons.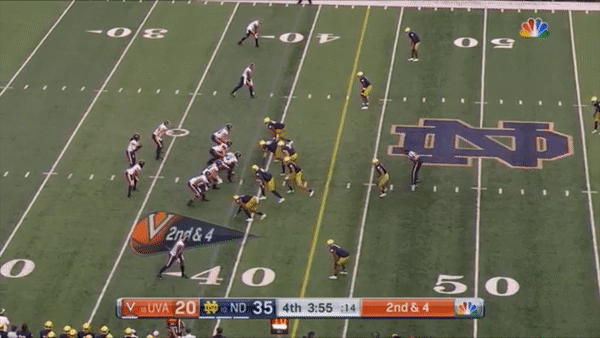 19. CB Corey Straughter, UL-Monroe
If you don't know the name Corey Straughter by now, be sure to make note of it. The UL-Monroe Warhawk allowed just a 27.9% catch rate in coverage — a mark that leads the FBS and is nearly 40 percentage points fewer than what he allowed in 2018. He locked his receiver down nearly every play this year, and there were only a handful of instances where he made a mistake. When he was targeted 20 or more yards downfield, Straughter allowed one catch on 14 targets.
18. CB Kaiir Elam, Florida
Kaiir Elam's true freshman season was better than anyone could have imagined and has made Gator fans excited for their defense's future with him playing outside. Elam was on the field for 310 snaps this year and had just a handful of starts. But he was consistent, keeping his missed tackle and touchdown counts to zero and allowing 10 catches on 23 targets while picking off three passes.
17. S Dwayne Johnson Jr., SDSU
San Diego State's Dwayne Johnson Jr. was one of the best box safeties in college football last year, ranking second in PFF grade in the box and making plays both against the run and in coverage. It was hard to get past Johnson on those coverage plays, as he missed just one tackle on his 265 coverage snaps and made some solid plays on ball with two forced incompletions and two dropped interceptions.
16. CB Jermaine Waller, Virginia Tech
If you're a receiver going up against Jermaine Waller, have fun trying to win against his tight coverage. Waller forced 17 contested targets this past season and allowed a catch on just two of them, paving the way to the lowest catch rate in the FBS on those plays. All-in-all, he's one of few to allow a catch rate below 40%. Waller also owned the best forced incompletion rate last year (31.4%) and is arguably the best cornerback at the catch point returning to college football.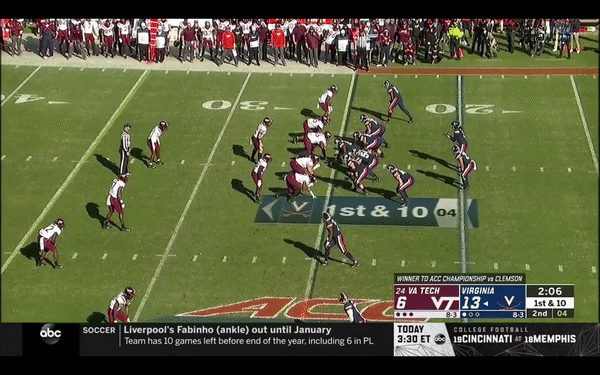 15. CB Thomas Graham Jr., Oregon
Thomas Graham Jr. has started in each of his three seasons with the Ducks, and while he was average his first year in that role, he came around and has been very consistent over the last two seasons. Graham's two-year PFF coverage grade is tied for 10th at his position. He's been beaten vertically downfield more often than you'd like to see, but Graham is filthy when defending quick, shallow routes. There were 28 times over the past two years when the receiver tried to get Graham on a quick slant/in, and he's defended them to near perfection by allowing 11 catches and forcing 10 incompletions.
14. CB Eric Stokes, Georgia
After redshirting his first year in 2017, Stokes came onto the scene for the Bulldogs in 2018, making an immediate impact on their defense. On his 89 targets since the start of 2018, Stokes forced an incompletion on 24.7% of them, which was the fifth-highest rate in the FBS. It's difficult to go one-on-one with Stokes, who owns a two-year PFF grade that is the fourth best in single coverage.
13. S Kolby Harvell-Peel, Oklahoma State
Kolby Harvell-Peel, the second Oklahoma State safety to crack the top 30 returning defensive backs list, took his coverage play to the next level in his second year. No one has seen more passes thrown their way when lined up at free safety than Harvell-Peel, and he's still been the second highest graded in coverage at that alignment.
12. CB Dy'jonn Turner, UAB
Probably fewer than one percent of college football fans would mention UAB's Dy'jonn Turner if they were asked about the best slot cornerbacks in the FBS. This is, in fact, the case — Turner owned the second-highest coverage grade in the slot last year. At the alignment, Turner has forced more incompletions (nine) than the number of first downs he's allowed (seven) on his 361 coverage snaps.
11. CB Trent McDuffie, Washington
Trent McDuffie's 2019 season was one of numerous outstanding true freshman campaigns we saw this year. His tackling was near perfect, with his lone miss on 45 attempts this season coming in his first career game. Not to mention, he can hit with some power and force fumbles with the hit stick, which he did twice this year. McDuffie was rarely tested deep, but on the eight times he was, he allowed just one catch. He'll rarely let his receivers generate any yards after the catch on shallow targets.
10. CB Caleb Farley, Virginia Tech
Caleb Farley joins teammate Jermaine Waller as one of the top returning defensive backs in 2020, and the improvement he made from 2018 to 2019 was night and day. Farley went from a 59.3 coverage grade in 2018 to a 90.3 mark in 2019 and made a strong case as the best zone corner in the country. No one recorded a higher coverage grade in zone coverage than Farley, and he allowed the lowest catch rate (28%) as well as the lowest passer rating (6.3).
9. S Ar'Darius Washington, TCU
Redshirt freshman Ar'Darius Washington carved himself out a nice role for the future this year, recording the second-highest coverage grade by any safety. Washington was targeted 14 times on his 265 coverage snaps, allowed five catches, intercepted five and then forced the other four as incompletions. He was a three-star recruit out of high school, but he's looked like a five-star talent when on the field for the Horned Frogs.
8. CB Patrick Surtain II, Alabama
Alabama will lose their star on defense in cornerback Trevon Diggs to the NFL draft, but they'll keep one of their other stars for another season in Patrick Surtain II. He has made an immediate impact on the field since his true freshman year in 2018, tying for 10th in two-year PFF coverage grade. Surtain has been one of the better deep-ball defenders over the last couple of years, as he ranks fifth in PFF coverage grade on 20-plus yard targets and has allowed just five of 24 targets to be caught while forcing eight incompletions.
7. CB Ahmad Gardner, Cincinnati
True freshman Ahmad Gardner went from three-star recruit to one of the best cornerbacks in the country in just a few months. He's produced an elite 90.0 coverage grade while allowing just a 39.4 passer rating when targeted. Gardner consistently forces tight coverage, and he'll rarely lose at the catch point — he's forced 35 tight-coverage targets and allowed just six to be caught (only one was a first down) while intercepting three and forcing 15 incompletions. For more validation of his dominance, check out what he did on these hitches: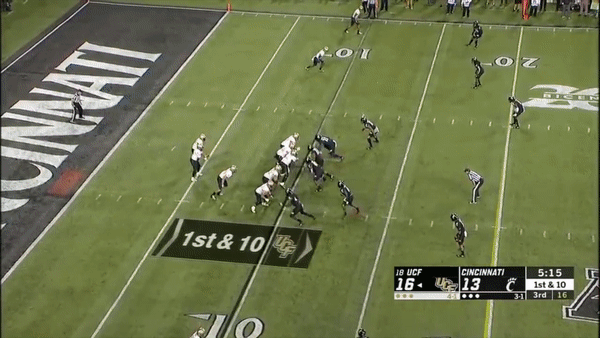 6. CB Mykael Wright, Oregon
Continuing on with the elite true freshman from 2019 is Mykael Wright, who came to Oregon as the highest-rated cornerback recruit in the country. Wright was on the field for just 305 snaps, yet he generated the 12th-most WAA among defensive backs. He hasn't missed a single tackle on his 25 attempts and allowed just eight catches on 23 targets. In press coverage, specifically, he's allowed just 3-of-13 targets to be caught for nine total yards. Oregon has their top outside corners returning, but they have to find a way to get Wright on the field more in 2020.
5. S Trevon Moehrig, TCU
While Ar'Darius Washington was the second highest-graded safety in the FBS, the player ahead of him is his teammate, Trevon Moehrig. Regardless of where he was lined up at on the field, Moehrig was elite in coverage by forcing an incompletion on 32% of his 47 targets and picking off four passes. Moehrig and Washington are two of the biggest ballhawks returning to college football next year, and TCU is lucky enough to have them both.
4. CB Shaun Jolly, Appalachian State
No one was worth more to Appalachian State in their 13-1 season than cornerback Shaun Jolly. The Mountaineers run a heavy zone defensive scheme, and that's exactly where Jolly thrives. His man coverage wasn't terrible by any means, but Jolly was elite in zone, allowing just 12 first downs on 354 coverage snaps and a 39.7 passer rating when targeted. Jolly's 2019 season was highlighted by his Week 12 performance against Georgia State when he recorded one of the best PFF grades we saw this season from a corner (95.7), intercepting two passes and breaking up three of his eight targets in coverage.
3. CB Elijah Molden, Washington
Washington's Elijah Molden owns the second-highest PFF grade over the past two seasons in the slot. He's a quick player and gets to the receiver swiftly to prevent them from turning a six-yard gain into a 15-yard gain — on 53 catches that were short of the sticks from the slot this year, he allowed fewer than a quarter of them to go for a first down. The most valuable slot corner in 2018 was Washington's Byron Murphy, and Molden followed him up nicely.
2. CB Jevon Holland, Oregon
Yes, that's right — four Oregon defensive backs are among the 30 best in the FBS returning in 2020. There hasn't been a better slot corner in the country over the past two seasons than Jevon Holland, as he owns a two-year PFF coverage grade in the slot that is the best in the country. He tracks the ball incredibly well, and his FBS-leading six interceptions in the slot since 2018 can attest to that. To any receiver trying to shake Holland off with route running: good luck.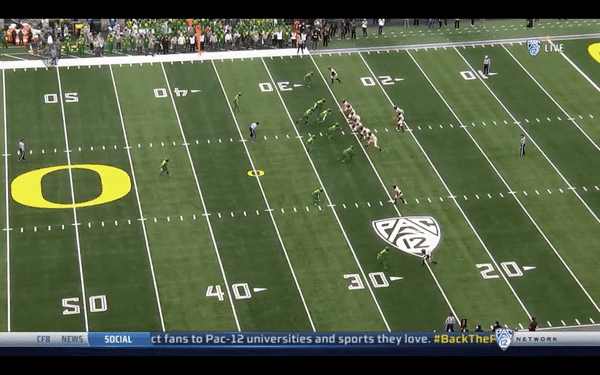 1. CB Derek Stingley Jr., LSU
Where to begin with 2019's best true freshman, best defensive back overall and most valuable non-quarterback in the country. Derek Stingley Jr. was tested constantly by opposing quarterbacks (94 times to be exact), and he routinely shut down elite receivers, holding them to just a 38.3% catch rate. He forced tight coverage on over 75% of his targets — a figure that leads all Power-5 cornerbacks and is over 27 percentage points above the FBS average. On those 71 targets, he allowed just 20 to be caught, forced 20 of them to incompletions and picked off six. The term "generational talent" is thrown around loosely, but if there is any proper time to use it to describe a player in college football, it should be used next to Derek Stingley Jr.'s name.