Six of the top eight freshman on this week's list play for a school currently ranked in the top six of the Associated Press poll, and the new top player on the list hails from what is still considered at this stage the best Group of Five team. Certainly each of these freshmen have benefitted from the veteran talent around them, but that shouldn't take away from their personal accomplishments to date.
Ed Oliver, NT, Houston 87.6
Oliver wins the coin flip this week, as he and Clemson's Dexter Lawrence are starting to separate themselves from the pack. Despite the bye week, Oliver still leads all defensive interior players in solo tackles (43) and defensive stops (35).
Dexter Lawrence, Clemson 87.5
Dropping Lawrence from the top spot is harsh this week considering he still had a solid game against Syracuse, but we expect this to be a back-and-forth battle throughout November. Lawrence added four run stops against Syracuse to bring his season total to 23, but he managed just one pressure on 23 rushes.
Benjamin Snell, Jr., RB, Kentucky 83.3
Snell catapults up to the third spot, as he had another big day against Georgia. He rushed for 114 yards on 21 carries and had two scores against the Bulldogs, but his most impressive feat was the nine missed tackles he forced.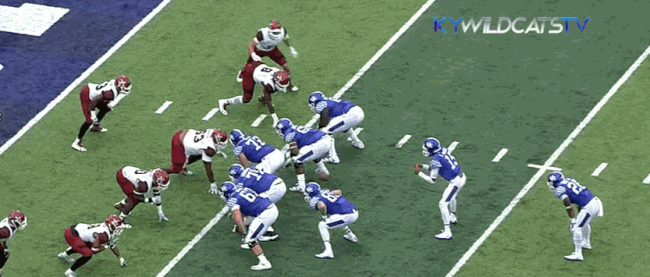 Nick Bosa, Edge, Ohio State 81.9
Bosa played just 21 snaps and accumulated just one pressure in Ohio State's blowout of Nebraska, but he was still able to hold serve in the fourth spot. His 81.2 pass-rush grade ranks fourth among Big Ten edge defenders.
Rashan Gary, Edge, Michigan 80.8
Gary had his best outing since Michigan's blowout over Rutgers, as he posted a run stop and had four total pressures. His impressive 83.2 run defense grade ranks him second among Big Ten edge players, with only Wisconsin's T.J. Watt ranking above him.
Jonah Williams, OT, Alabama 80.0
While Williams' run blocking has at times been average, he continues to be a star for Alabama in pass protection. His 83.3 pass pro grade is second-best in the SEC to Mississippi State's Justin Senior, but has given up just one more pressure than the Bulldogs' edge protector.
Jalen Hurts, QB, Alabama, 77.9
Hurts got the job done against LSU with his feet, but it's his passing that dropped him to seventh. On ten pressured drop-backs, he completed just one of six pass attempts (for -2 yards) and had a 0.0 QB rating.
Jake Bentley, QB South Carolina, 77.8
It's officially time for Gamecocks fans to get excited about Bentley. He's started just three games, but has been a superstar in all three. He's been particularly outstanding on throws at least 10 yards downfield, as he has completed 16 of 24 throws for 238 yards and four touchdowns with no interceptions.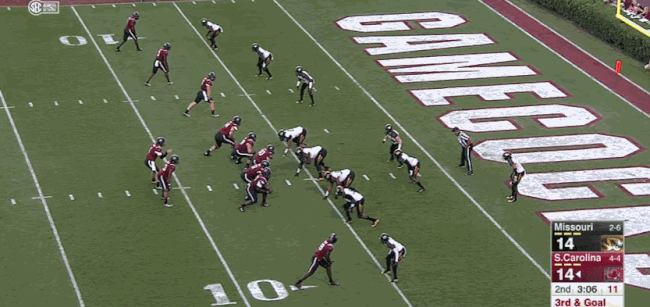 Lorenzo Harrison, RB, Maryland 77.3
Harrison had just nine carries against the Wolverines last Saturday, but managed 58 yards and gave one of the best defenses in the country fits with his speed to the edge. He is now averaging 7.0 yards per carry this season, and has forced 24 missed tackles.
Michael Pinckney, LB, Miami 77.3
Pinckney sneaks back onto the list after tallying two run stops and one QB hit against Pittsburgh. He now has at least two stops in every game this season, and has missed just one tackle in his last four games.
Dropping Out:
Jawaan Taylor, OT, Florida
Trayveon Williams, RB, Texas A&M
Watch list:
N'Keal Harry, WR, Arizona State
Jacob Eason, QB, Georgia
Greg Little, OT, Ole Miss
Brian Burns, Edge, Florida State
Carter Coughlin, Edge, Minnesota
Tai'yon Devers, Edge, Minnesota
J.J. Taylor, RB, Arizona
Demetris Robertson, WR, Cal
Benito Jones, defensive interior, Ole Miss
Isaac Nauta, TE, Georgia
Shane Buechele, QB, Texas
Troy Dye, LB, Oregon