College football was back in full effect over the weekend after a minor teaser a week ago, which means draft analysts got fresh tape on some of the standout members of the 2022 NFL Draft class.
While a number of top prospects threw out uncharacteristic duds — North Carolina quarterback Sam Howell and Oklahoma quarterback Spencer Rattler chiefly among them — the guys below put on performances that helped their draft stock in a big way.

Click here for more PFF tools:
Fantasy Draft Kit | PFF Betting Dashboard | PFF Fantasy Rankings
PFF Fantasy Projections | NFL Premium Stats | Win Totals Tracker
---
Hamilton came into the season as the No. 4 player on the PFF Draft Board, and even that seems too low after Sunday night. The 6-foot-4, 220-pound safety made three massive plays for the Irish defense. He set the tone early with a pick from the slot in what ended up as man coverage.
Then, Hamilton made one of the plays of the weekend by ranging from the far hash to the sideline to make a crucial pick.
Kyle Hamilton is the best player on the field

— PFF College (@PFF_College) September 6, 2021
The junior also added a forced incompletion on a crucial fourth-down stop. It was a true showcase of the special game-breaking ability he brings to the table.
I know it was against Campbell, but hear me out. Talent has never been the question with Willis; it's always been about his consistency and polish. Those two attributes took massive steps forward over the offseason. The jumpy, school-yard gunslinger we saw last year was all but gone this week. Willis was standing tall and delivering strikes from the pocket with improved mechanics. He finished with three big-time throws on the day, including this laser.
MALIK WILLIS 1st PASS OF THE YEAR.

DIME.

— PFF College (@PFF_College) September 4, 2021
With much of the quarterback class stumbling out of the gate, Willis is on the rise towards QB1 status.
Ibrahim tried to put his team on his back as much as any running back we saw over the weekend. Unfortunately, it cost the senior his season in the process. He gained 163 yards and two scores on 30 carries and averaged a ridiculous 4.9 yards after contact per attempt against a talented Ohio State defense.
MOHAMED IBRAHIM

NEEDED 1, GOT 50 ????

— PFF College (@PFF_College) September 3, 2021
He was the best player on the field when he was there, but it came to a screeching halt when his Achilles gave way after breaking a tackle in the fourth quarter. The Golden Gophers' offense crumbled without him, and the Buckeyes pulled away.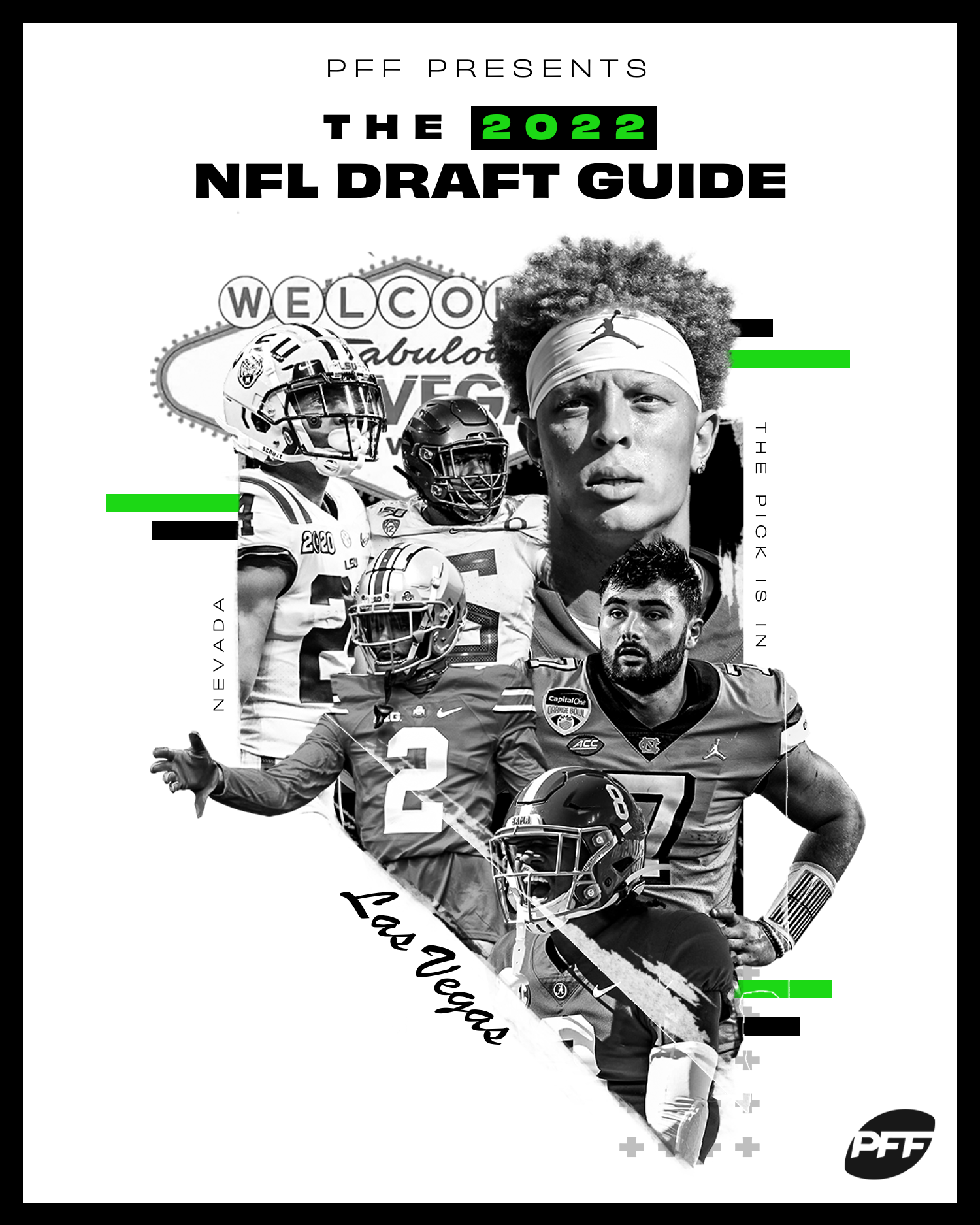 Harrison was the second-best player on the field Thursday night, and he made arguably the play of the game for the Buckeyes. His strip-sack-turned-touchdown for Haskell Garrett flipped the script on what looked like a tight game. 
ZACH HARRISON WITH THE STRIP AND HASKELL GARRETT WITH THE SCORE WOOOOOOOOOOOO pic.twitter.com/71cAc2tpfL

— Barstool OSU (@BarstoolOSU) September 3, 2021
The Buckeyes edge defender finished with a 90.0 overall grade, a sack and three run stops. The 6-foot-6, 272–pound edge looks much stronger than he did a season ago and will be a problem for opposing tackles all season.
Snap for snap, I don't think there was a more dominant performance in college football over the weekend.
While Kancey only played 19 snaps, the UMass offensive line quite simply couldn't get a clean hand on him.
Plan this season is to run my rewatch observations column on Mondays, not Sundays. But as a preview of sorts, here are a few plays that stood out to me in Pitt's win over UMass.

First up, Calijah Kancey doing Calijah Kancey things. pic.twitter.com/csncLBpBPy

— Johnny McGonigal (@jmcgonigal9) September 5, 2021
He finished with a 95.7 overall grade, recording three pressures on 10 pass-rushing snaps and four run stops on nine snaps in the run game. At 6-foot and 275 pounds, the sophomore is a very undersized three-technique who may even end up on the edge at the NFL level. 
The early returns of Green's switch from left guard to right tackle are more than encouraging.
The true junior toyed with the Kent State offensive line all game, earning a career-high 89.5 overall grade with a career-high 86.1 run-blocking grade and 85.5 pass-blocking grade. He didn't allow a single pressure on 38 pass-blocking snaps. Green's easy movement skills and balance are a big reason why he started the season 17th on the PFF Draft Board and will likely continue to rise. 
The Michigan Wolverines have to be kicking themselves for letting Charbonnet slip away after he fell out of favor in the backfield last season. He's been a star through two games for the Bruins, with 117 yards on only 11 carries this past weekend in their upset of LSU. The UCLA back broke nine tackles on those carries.
A former top recruit, Charbonnet flashed this same talent as a true freshman in 2019. He's quickly vaulted himself near the top of a fairly weak 2022 running back class.
Tolbert is easily one of the top Group of Five receivers in the 2022 draft class and showed why against Southern Miss over the weekend. At 6-foot-3, 190 pounds, Tolbert moves at a different speed than the corners he's going up against. He's got legit speed to threaten deep, which opens up hitch routes all day long. The redshirt senior ran only 25 routes but finished with five catches for 167 yards.
Taylor is one of the most well-traveled individuals in college football. He started at Illinois State, where he redshirted before playing three years at cornerback. He earned a 90.7 coverage grade in his final season.
He then grad-transferred to Virginia Tech, where he started eight games at safety before taking advantage of the added year of COVID-19 eligibility and transferring to Bowling Green to play corner once again. It's clear that it is his preferred position and the one that best suits his skill set.
Taylor was targeted five times against Tennessee this past weekend. He broke up four passes and didn't allow a single catch. He's a big, physical corner at 6-foot-1, 203 pounds, and was clamping on Tennessee wideouts at the line of scrimmage.
Agude was one of the stars of Week 0, and he continued that dominance on 51 snaps against LSU Saturday. He racked up seven pressures on 37 pass-rushing snaps and added three run stops on only 11 snaps in run defense. 
Mitchell Agude with the euro/swipe (side scissors)@OfficialAgude sets his rush up with a euro step, then swipes the blocker's hands away as he punches. Have a plan & beat the hands! #ucla #gobruins #passrush

via yntblok/IG pic.twitter.com/xGZjSoNLlT

— DLineVids (@dlinevids1) September 5, 2021
The lanky 6-foot-4, 245-pound outside linebacker only played 285 snaps last year in his first season at UCLA after transferring from Riverside Community College. Even at that size, he's shown the ability to win with power early on this season, and he will be shooting up boards shortly.