PFF is partnering with BetMGM to bring the best analysis in football to every sports bettor.
PFF users can now place bets directly from the PFF app and get full access to unique insights that will help them make smarter, more informed bets.
New users who bet $10 or more at BetMGM will receive a free year's subscription to PFF+ — a $79.99 value. Users can then access everything PFF offers, from betting and fantasy football insights to news and analysis to PFF grades. 
From the PFF app, users can see PFF's bet recommendations through mismatches and bet grades. And while you can place those bets anywhere, you will be able to bet directly with BetMGM through the app, as your bet slip will load as you make selections.
PFF Mismatches
PFF Mismatches will highlight the biggest mismatches on the field in each game, highlighting the areas of opportunity for bettors.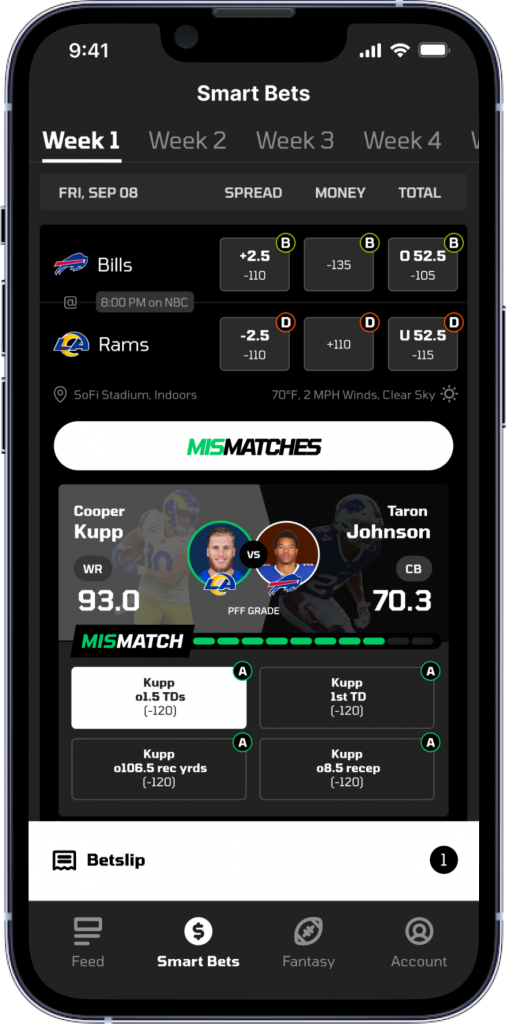 PFF Bet Grades
PFF Bet Grades will provide a grade on every bet from A to F, based on the value we see in placing that bet at its current odds.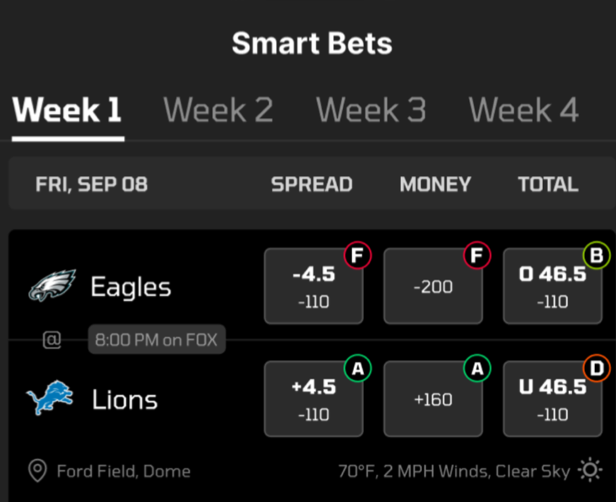 Mismatches and Bet Grades are driven by the same data that helped our NFL Greenline product finish +19.3 units (1% edge or greater) and our NCAA Greenline product finish +38.4 units (2% edge or greater) last season.
This is an affiliate partnership. Our goal is not only to add new bettors to BetMGM, but it is also to give fans all the information they need to become more successful sports bettors.